Aurora Culpo's Controversial Husband Is a Public Figure in His Own Right
Who is Aurora Culpo's husband? In TLC's newest series, 'The Culpo Sisters,' eldest sister Aurora deals with her husband, Mikey Bortone.
Watch out, Kardashians — the Culpo sisters are here to make their own sister-centric empire!
On Nov. 7, the first episode of The Culpo Sisters aired on TLC, and the three celebrity sisters dove right into the drama. Although Olivia Culpo may be the most well-known as Miss Universe 2012, her older sister, Aurora Culpo, is the one we're all focusing on.
Article continues below advertisement
In the first episode, the three sisters discuss Aurora's husband, or shall we say, ex-husband, Mikey Bortone. Naturally, fans have a lot of questions about Mikey and his influence on Aurora and the Culpo sisters.
Who is Mikey, and what went down between him and Aurora?
Article continues below advertisement
Aurora Culpo's husband, Mikey Bortone, is under fire for cheating allegations.
In the episode, Aurora sits her sisters down to tell them exactly what happened. Basically, an anonymous person reached out to Aurora over Instagram to tell her that her husband, Survivor alum Mikey Bortone, had been cheating on her. She approached Mikey, who eventually admitted to having an affair and to cheating on Aurora multiple times, which Aurora explains to her sisters in the episode.
However, it isn't cut-and-dry because Aurora set a unique parameter for their relationship when they started dating. "I made a rule with him, way back when, because I was so confident that nothing could ever come between what we had," Aurora explains to her sisters. "Nothing would ever be as special as what we had. He was allowed to have one a year, like hook up with a random person."
Article continues below advertisement
But Aurora's sisters clap back. Olivia exclaims, "What are you thinking?" And Aurora admits that she didn't get the same leeway that her husband did. Sophia shares in a confessional, "I don't even know what to think. So many questions are running through my head." While we know now that Aurora and Mikey both filed for divorce in April 2022, Aurora was going through this relationship drama during the filming process.
Article continues below advertisement
"There was a lot happening right when we started filming," Aurora told E! News. "My relationship took a really sharp turn and all that was all documented on my end. It was hard, but that's what we signed up for. We committed to being vulnerable and sharing, so I did the best I could."
Aurora Culpo's now ex-husband is 'Survivor' alum Mikey Bortone.
Before they started dating, Mikey Bortone was known as a Survivor alum from his time on Survivor: Micronesia, also known as Fans vs. Favorites. It's the iconic Survivor season in which Erik Reichenbach willingly gives up his immunity necklace to be voted out, so it's hard for fans to remember much else about it. Mikey was the second person voted out of his tribe in the fourth episode pre-merge, so after 43 seasons of Survivor contestants, he isn't the most memorable.
Article continues below advertisement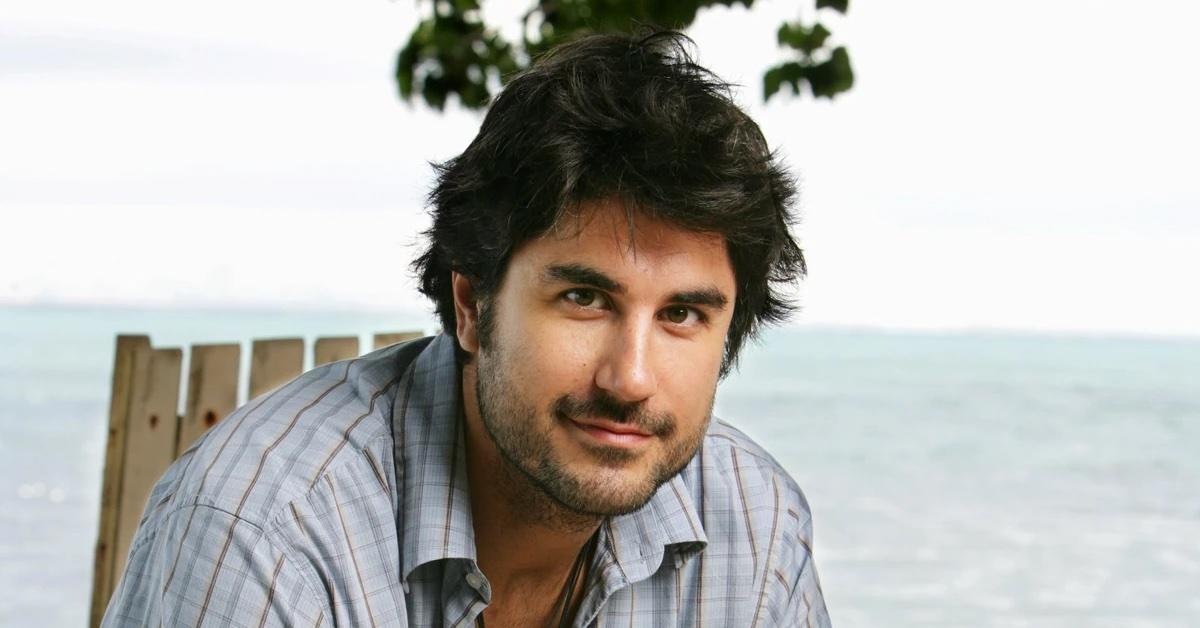 Aurora and Mikey married in 2019 and have two children together: Remi and Solei. After three years of marriage, however, their relationship fell apart and both of them filed for divorce. When Aurora filed in April 2022, Mikey responded with his own divorce suit due to irreconcilable differences, although he also sought spousal support. It does seem relatively amicable, however, in that they both asked the court for joint custody of their children.
The Culpo Sisters airs Mondays at 9 p.m. EST on TLC.