Starz's 'Becoming Elizabeth' Tells the Story of the Tudor Queen's Dangerous Youth
Learn about the 'Becoming Elizabeth' filming locations, cast, and plot before the "smart" and "satisfying" Starz drama premieres on Sunday, June 12.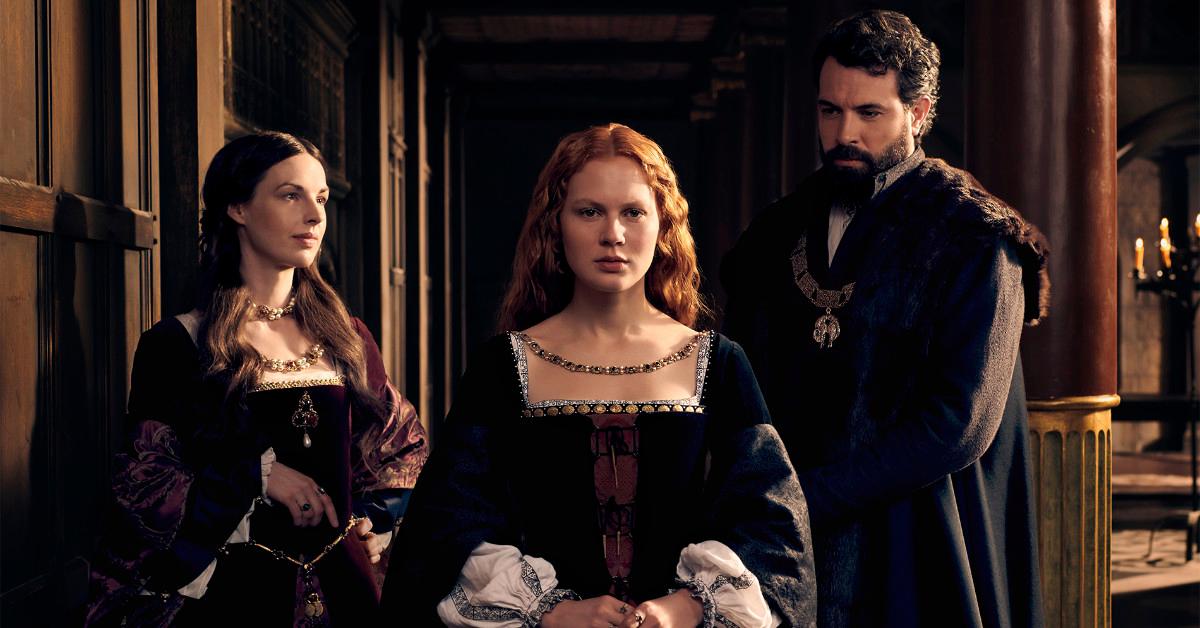 Elizabeth I's story has been told on screen for more than a century, from Sarah Bernhardt's portrayal of the English queen in 1912's Les Amours de la reine Élisabeth to Margot Robbie's take on the monarch in 2018's Mary Queen of Scots.
But in Becoming Elizabeth — premiering tonight, Sunday, June 12 — Starz is rewinding the clock to when Elizabeth was an orphaned teenager "embroiled in the political and sexual politics of the English court," as the premium cable network teases in a press release.
Article continues below advertisement
"The world of Becoming Elizabeth is visceral and dangerous — judgments are rendered quickly and no one is safe," Starz CEO Jeffrey A. Hirsch says of the new show. "This series explores the Tudor Reign and young Elizabeth, who would become England's 'Gloriana' and one of history's most dynamic figures, through a new lens which we think viewers will find highly engaging."
German actress Alicia von Rittberg leads the cast of 'Becoming Elizabeth.'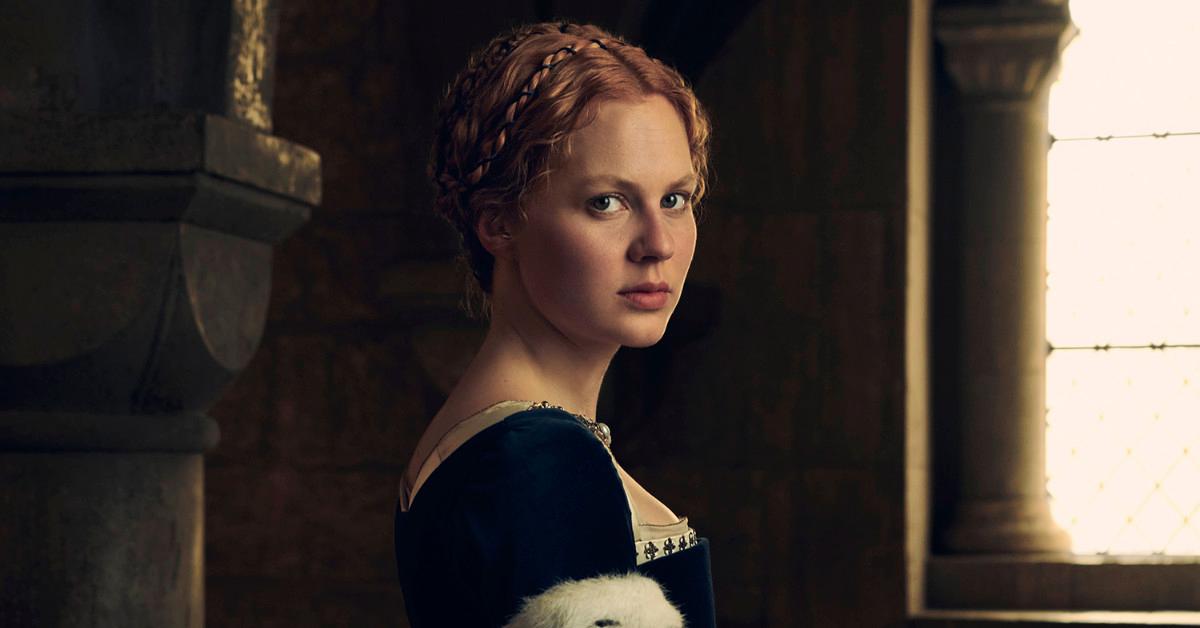 Stepping into the role of Elizabeth I is Alicia von Rittberg, an actress known in her native Germany for her lead role in the drama Charité.
Alicia told HollywoodLife she "fell in love" with the script. "You might think it's a glossy, princess-y world, but it is so dark, and it's so lonely, and it's so brutal, because the show starts when her father just died, and she has to find her place in a very dangerous world."
Article continues below advertisement
The Becoming Elizabeth cast also includes Romola Garai (Atonement) as Queen Mary I, Jessica Raine (Call the Midwife) as Catherine Parr, Tom Cullen (Knightfall) as Thomas Seymour, and Bella Ramsey (Game of Thrones) as Lady Jane Grey.
The story is set in a "visceral and dangerous" world.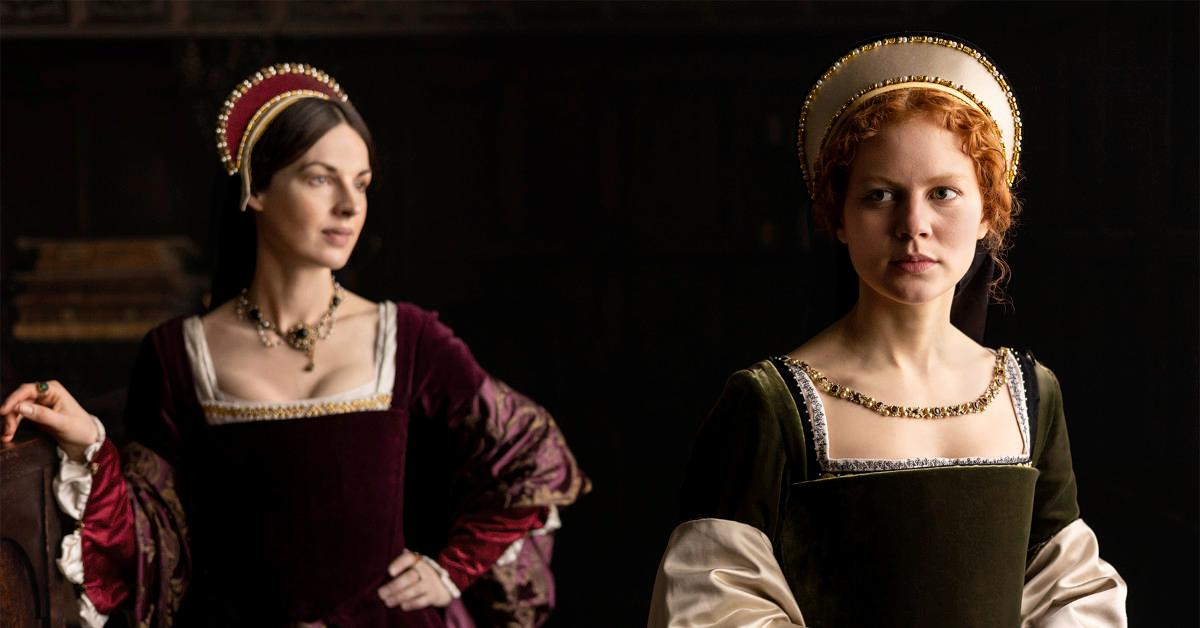 As Starz explains, King Henry VIII's death without a clear heir "sets into motion a dangerous scramble for power" as Elizabeth, one of Henry's surviving children, "struggles to control her own destiny and take real power as the men around her attempt to claim her sovereignty."
Article continues below advertisement
And Starz teases the drama to come on the series: "Her fascinating and factual journey to secure the crown is filled with scheming, betrayal, and illicit relationships that threaten to bring forth her demise at a time in which every man or woman of the court is on the wheel of fortune, which may take them to a position of great power one moment, or the executioner's block the next."
The show's filming locations include real-life castles.
The home base for Becoming Elizabeth's production was Bottle Yard Studios in Bristol, England, as Bustle reports. But the cast and crew also filmed scenes at real-life castles around England, including Berkeley Castle, Cardiff Castle, and Broughton Castle. In fact, the real Elizabeth visited Berkeley Castle, located in the English county of Gloucester.
Article continues below advertisement
Other filming locations include Bakewell, England — home of Haddon Hall, another place Elizabeth visited — and Bristol Cathedral — which bears a stained-glass image of her father, Henry VIII.
Article continues below advertisement
Critics call the show "satisfying" and "smart."
So far, Becoming Elizabeth has a Metacritic score of 70, indicating generally favorable reviews. Newsday's Verne Gay says the series is "smart, engaging, and a lot of moving pieces (so do a little homework first)."
Paste Magazine's Allison Keene also appreciated the new show, writing, "Quiet, dark, staid, and familiar in many ways, Becoming Elizabeth may not win over any new viewers to the genre, but for the faithful, it certainly fills its niche well, guided by excellent dialogue and direction and full of satisfying turns."
Becoming Elizabeth premieres tonight, Sunday, June 12, at 9 p.m. ET on Starz.