Bernice Burgos Is Rumored to Be Dating NBA Player Jaylen Brown — What's the Tea?
Thanks to social media, everyday people have been able to build lasting careers in their respective fields. Over the years, we've watched various video vixens, models, and bartenders use social media as their stepping stone to launch other projects. Case in point: Bernice Burgos.
Article continues below advertisement
Bernice's beauty and growing celebrity has made her a desirable bachelorette, which has fueled rumors about her romantic life.
Word on the street is that Bernice has been off the market for some time, with Boston Celtics star Jaylen Brown being her main squeeze.
So, who is Bernice Burgos dating? Here's everything that we know.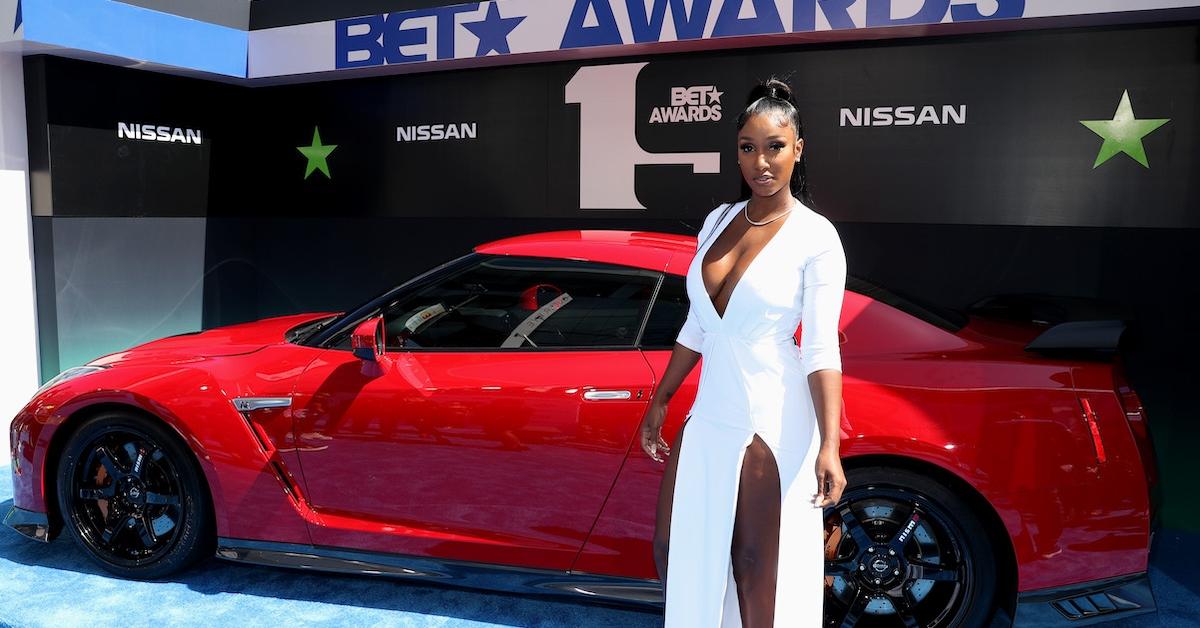 Article continues below advertisement
Who is Bernice Burgos dating? She and Jaylen Brown appear to be an item.
Bernice, who started as a bartender, quickly switched gears to becoming a video vixen and entrepreneur. The curvaceous beauty has been a permanent fixture in various hip-hop music videos and brand campaigns including Rick Ross's "Diced Pineapples," DJ Khaled's "Do You Mind," J. Cole's "Work Out," and Fashion Nova.
Whispers about Bernice and Jaylen started in late 2022. However, in February 2023, a leaked photograph of the pair on vacation pretty much served as proof in the pudding of their coupledom.
Article continues below advertisement
During the week of Feb. 20, 2023, a photo of the pair circulated on Twitter and beyond with the pair enjoying some R&R at a tropical location. The photo, which was originally shared by gossip account Glock Topickz, shows the couple posing together with a luxurious villa in the background.
Article continues below advertisement
Keep in mind, gossip account Gossip of the City Tea also posted a video of Bernice and Jaylen being cozy with one another at a club in September 2022.
Not to mention, Bernice has attended a few Boston Celtics games. So, fans have taken the latest development to mean that the pair are serious.
Article continues below advertisement
Of course, the news set social media ablaze, with many people criticizing the couple due to their age gap. In case you didn't know, Bernice is 42 years old, with Jaylen 16 years her junior.
Many people wasted no time calling Bernice a cougar, while a lot of men praised Jaylen for the relationship.
On the flip side, some men are in disbelief that the relationship is real, with some claiming that he's simply having fun and won't take her seriously due to her age. Many argued that he should have chosen to date Bernice's daughter, 26-year-old Ashley Marie.
Article continues below advertisement
Article continues below advertisement
Bernice Burgos has dated a few famous men in the past.
This is not Bernice's first rodeo dating a famous man.
In 2017, Bernice was rumored to have been dating T.I. Unfortunately, Bernice was accused of being a "pass around b—h" by Tiny after a fan made a comment on the singer's Instagram page, per TheJasmineBRAND.
Article continues below advertisement
In case you've been out of the loop, Tiny filed for divorce from T.I. in December 2016 — although the pair later reconciled — citing infidelity issues on the rapper's part to have ruined the marriage.
Interestingly, Bernice clapped back at the accusation of her being a "homewrecker" and "pass around" in the comment section.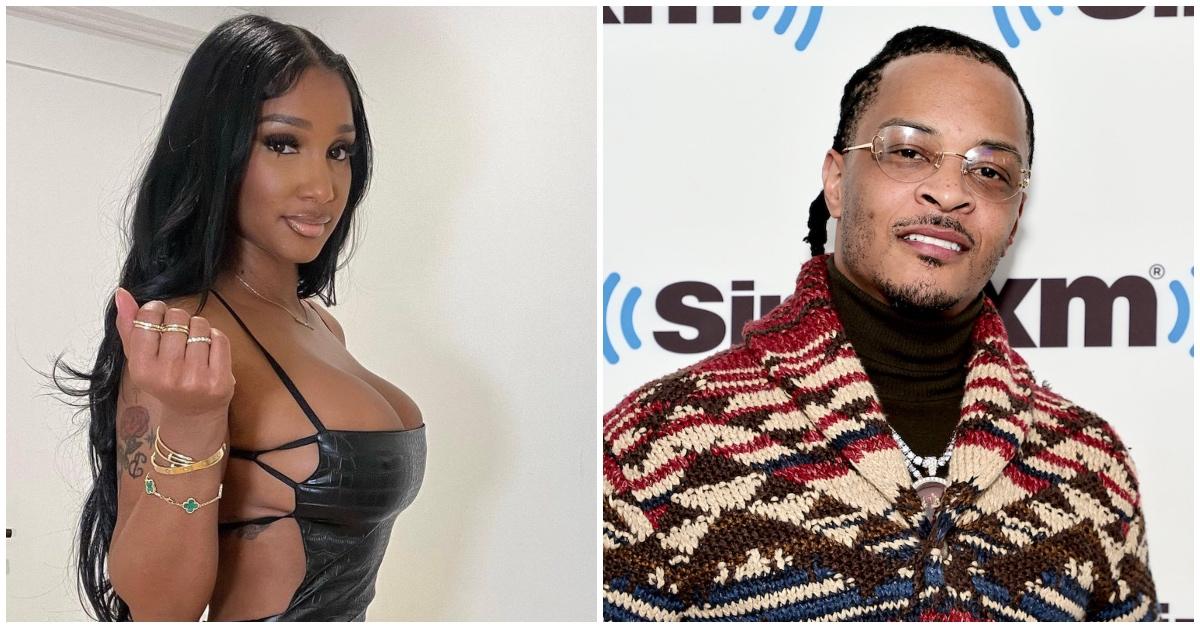 Article continues below advertisement
"That home had BEEN broken," Bernice wrote in the comment section of the post. "And I've NEVER dealt with a married man in my life... Technically when a person files for divorce it's saying they're moving on with their lives and their marriage has failed... NEVER have I ever been passed around."
Before that, Bernice was also said to have dated Drake in 2015.
In a July 27, 2016 interview with The Breakfast Club, Bernice seemingly confirmed that she and Drake were an item at one point, but remain friends.
Article continues below advertisement
"Drake, I'm going to tell you something about Drake. He's the sweetest person ever," Bernice told Angela Yee, Charlamagne Tha God, and DJ Envy. "He's always been good to me and I've always been good to him. I will go to his wedding right now if he gets married. He's surely going to invite me. Why not? I'm cool."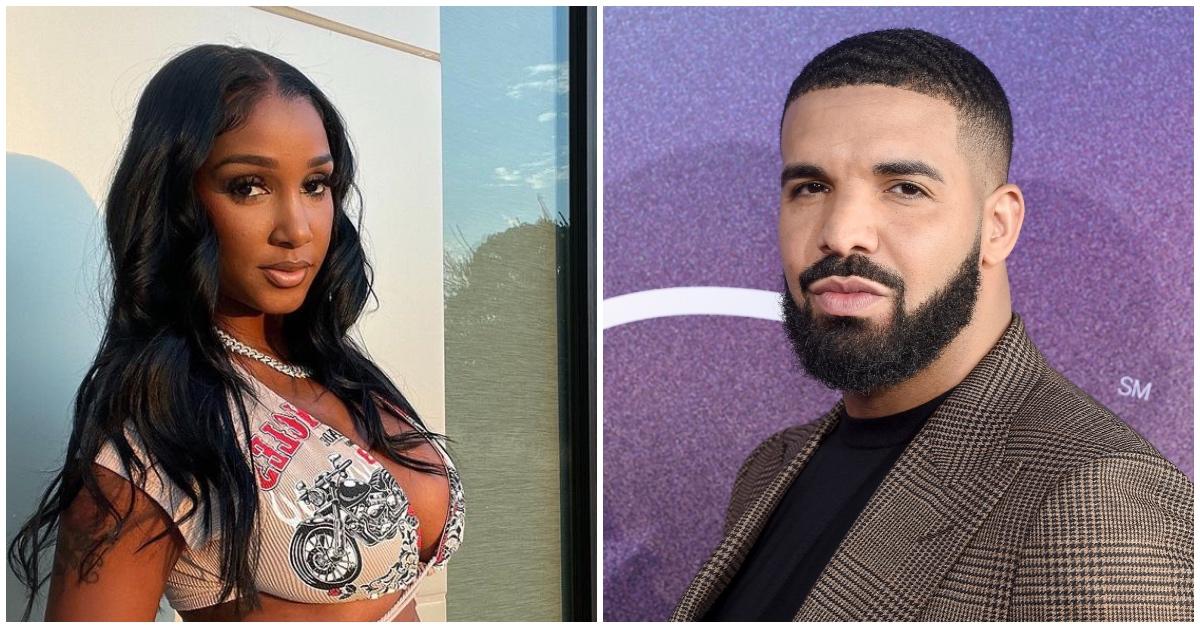 With all of that said, it appears that Bernice and Jaylen's coupledom is different from her past situations. This is the first time we've actually seen multiple receipts of Bernice and Jaylen hanging out.
So, it'll be interesting to see how the pair's relationship develops.