2021 Was a Great Year for Anime — Here Are Some of Our Picks for the Best Ones of the Year
There was no shortage of excellent anime that premiered this year. Here are our picks for some of the best anime that came out in 2021.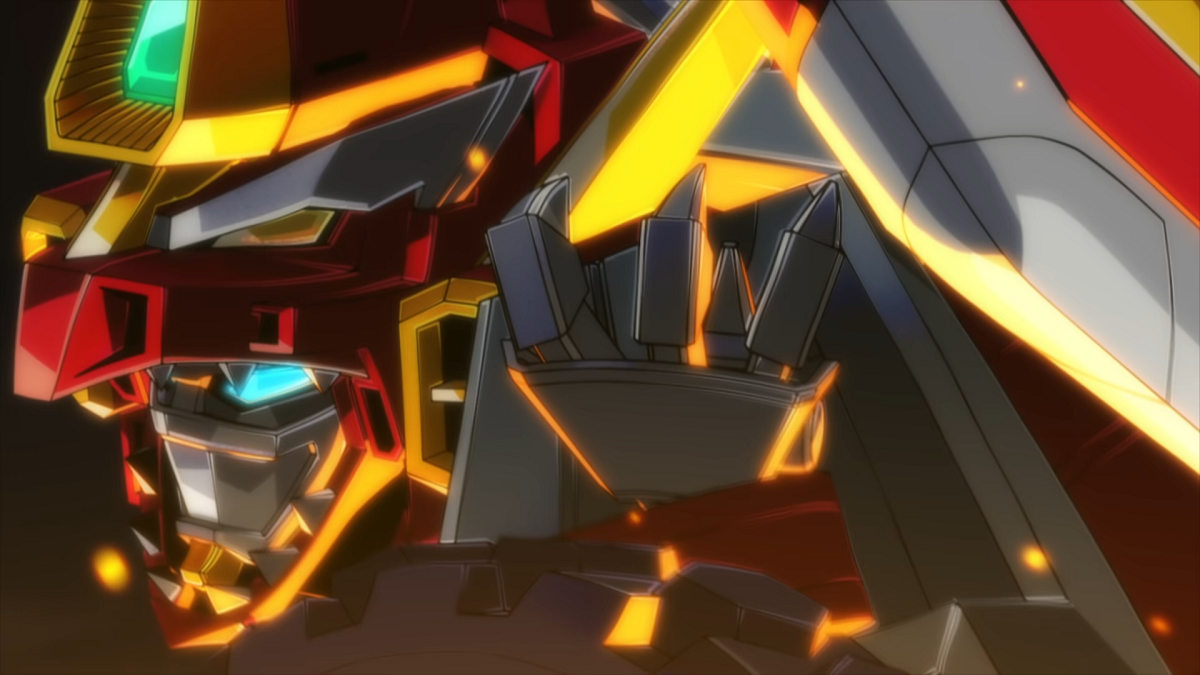 One of the best things about a new year is seeing all the new anime shows that come out. Throughout four premiere seasons, there are always some shows that stand out with excellent animation, compelling stories, or awesome music. As 2021 comes to a close, we get to look back at an outstanding year of new seasons and new shows in the world of Japanese animation. And there were some real gems.
Article continues below advertisement
Between highly-anticipated new seasons of popular franchises and new series making a name for themselves with great stories and characters, 2021 had a little something for everyone. There were shows for giant robot fanatics, skateboarders, and even the crime-drama obsessed. With several amazing shows and the threat of another lockdown looming, there's no better time to sit down to check out some of the best that 2021 anime has to offer.
Here are our picks for the best anime of 2021.
'Jojo's Bizarre Adventure: Stone Ocean'
Fans of Jojo's Bizarre Adventure were eagerly awaiting the continuation of the anime with the adaptation of Part 6, and it has not disappointed. The first female Jojo protagonist's debut is marked by gorgeous animation, an awesome theme song, and a voice cast whose passion for the show can be heard with each intense line of dialogue. Now we just have to wait and see when the season will continue.
You can stream the first 12 episodes on Netflix.
Article continues below advertisement
'SK8 the Infinity'
One of the most radical and tubular anime of the season came to us in the form of SK8 the Infinity. If you're totally stoked to see compelling personal drama, fluidly animated skateboard action, and a socially-conscious and tasteful English dub, you'd be on a total wipeout if you bailed out on this show.
Stream SK8 on Funimation in both English and Japanese.
Article continues below advertisement
'To Your Eternity'
This sci-fi fantasy epic was one of the most emotional rollercoasters of the year. Told through the lens of a metaphysical shapeshifter learning of the world around them, To Your Eternity is unafraid to shine a spotlight on the dramatic fragility and enduring will of the human condition.
Catch To Your Eternity on Crunchyroll.
Article continues below advertisement
'Komi Can't Communicate'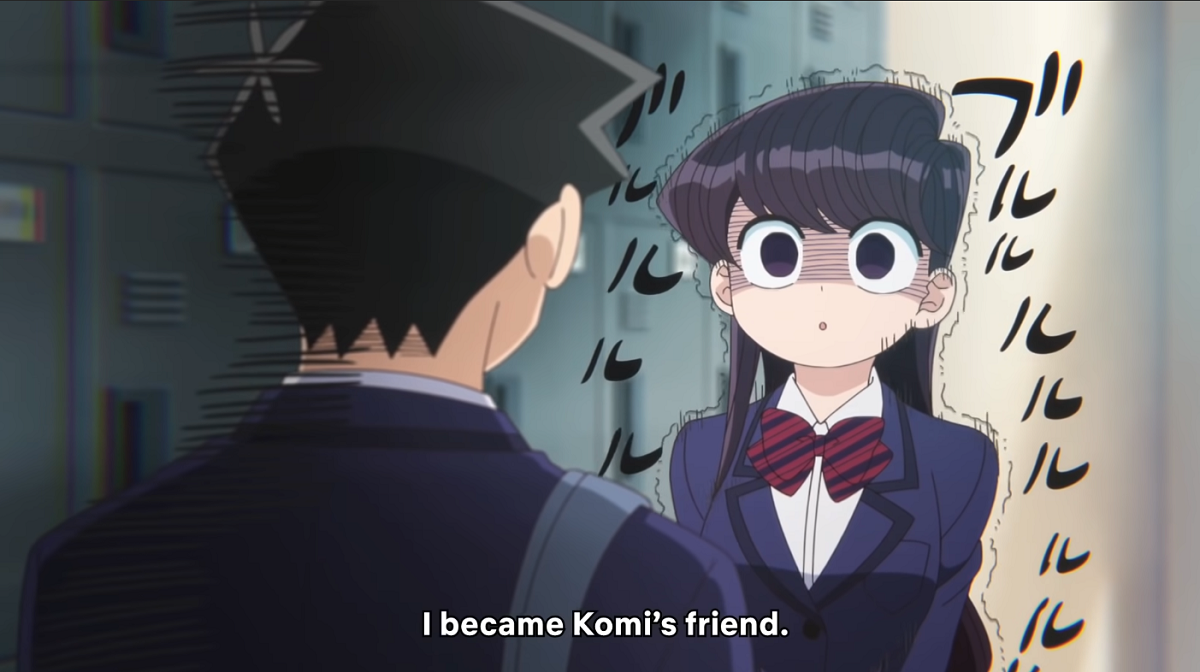 Who among us can't relate to trying to navigate our own social anxiety? Komi Can't Communicate is an anime that highlights laughably relatable social awkwardness and gives people hope that their own worst fears don't have to control their lives. It's easy to root for Shoko Komi because if she can come out of her shell, so can all of us.
Komi Can't Communicate streams new episodes on Netflix. A second season is scheduled to premiere in 2022.
Article continues below advertisement
'SSSS.Dynazenon'
"Giant robots that inform people's psychological trauma" could be an anime genre all on its own, but SSSS.Dynazenon represents the best of that trope. Between giant mecha fights on a massive scale lies an emotional narrative about robot pilots trying to overcome their personal demons. Drama and action are turned up to 11 in this vibrant and unique coming-of-age story.
Stream SSSS.Dynazenon on Funimation.
Article continues below advertisement
'Oddtaxi'
This understated gem of an anime takes advantage of its unique presentation to deliver an intense and addictive crime drama. As an unassuming walrus taxi driver simply tries to do his job, he becomes embroiled in a sprawling web of interconnnected relationships and scandal. Oddtaxi is a mature and underrated series that's impossible to look away from.
Oddtaxi is streaming on Crunchyroll.
Article continues below advertisement
'Blue Period'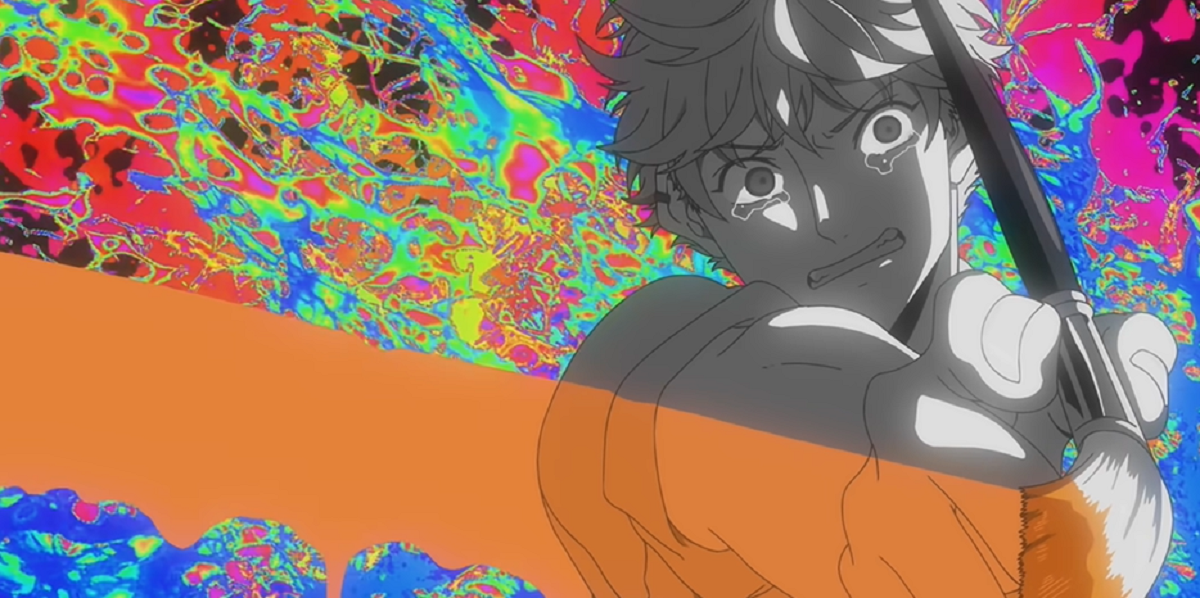 For the struggling artist in any of us, Blue Period is one to look out for. This low-key drama wears its heart on its sleeve as it brings to light the underlying stress and trauma that comes with being a creator. Inspiring and difficult to watch all at once, Blue Period is a 2021 anime not to miss.
Blue Period is streaming on Netflix.