It Was Fairouz Ai's Dream to Be in 'JoJo's Bizarre Adventure' — Now She Plays Jolyne!
'Stone Ocean' was a highly anticipated season of 'JoJo's Bizarre Adventure,' but no one dreamed of it as hard as Fairouz Ai, who voices Jolyne Cujoh.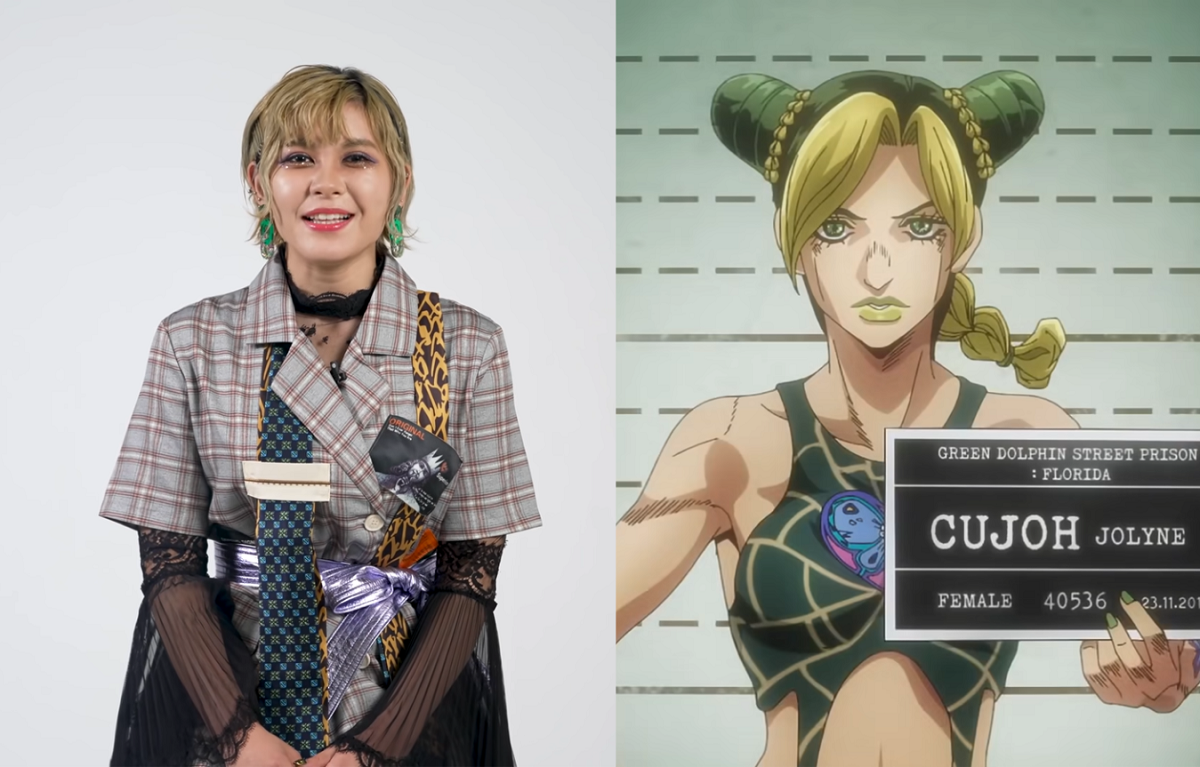 Fans of JoJo's Bizarre Adventure come in many forms. Some deck themselves out in as much JoJo swag as possible to share their obsession with the world, while others can talk for hours upon hours about the absurd intricacies of the story. But one JoJo fan is currently living out her lifelong dream. That fan is Fairouz Ai, the Japanese voice actress for Jolyne Cujoh in Stone Ocean.
Article continues below advertisement
Released in December 2021, Stone Ocean follows one of the latest descendants of the Joestar bloodline. Jolyne Cujoh has been wrongfully convicted of murder and sentenced to 15 years in prison. There, she obtains a mysterious power and discovers that her incarceration is part of a devious plan to eradicate Jolyne and her entire bloodline. With her new allies, she attempts to escape and uncover the culprit behind these strange machinations.
Stone Ocean has thus far been one of the strongest arcs in the anime, and we have Fairouz Ai's obsession with the series and performance as Jolyne to thank for that.
Article continues below advertisement
Fairouz Ai became a voice actor for the opportunity to voice Jolyne.
Fairouz's love of JoJo's Bizarre Adventure began at an early age. She first discovered the series in middle school and read the manga obsessively until she caught up to the series in high school. When she read Stone Ocean, she immediately resonated with Jolyne's character, often viewing her as the protagonist who goes through the most growth in the series.
Article continues below advertisement
"The past protagonists of the series from Phantom Blood to Golden Wind already have guts from the beginning of the story," Fairouz stated in an interview with Netflix. "But Jolyne starts off as a delinquent crybaby. She doesn't have any guts or pride and in a way is pretty miserable. But once she finds her sense of purpose, she becomes stronger than anyone else!"
Article continues below advertisement
Jolyne easily became her favorite character in JoJo, and she would often find inspiration in her character arc when facing struggles in her own life. From performing in fan readings of the JoJo manga, she would go on to pursue a career in voice acting. In 2019, she received her first breakout role as main protagonist Hibiki Sakura in How Heavy Are the Dumbbells You Lift? But she had her eyes set on JoJo above all else.
While she received several notable roles since the start of her career, it was her dream to have a role in the Stone Ocean anime. As a devoted JoJo fan who can summon up series quotes on command, she auditioned for the anime with the hopes of being cast as one of Jolyne's allies so she could support her favorite character in spirit.
Article continues below advertisement
But her dedication easily came through when she was cast to play Jolyne herself. She was even welcomed at a press event by the previous JoJo voice actors, where she was nearly brought to tears upon achieving her dream.
Article continues below advertisement
Stone Ocean is likely all the better with Fairouz's casting. In recording their lines for the show, the other main voice actors would often consult Fairouz and her encyclopedic knowledge on JoJo to best portray their characters and the intensity of the scenes. There's nothing quite like having an enormous JoJo fan on hand to help enhance an anime production while she fogs up the booth with a barrage of "ORA ORA ORA."
Fairouz Ai is certainly a standout among the voice acting community. The love and dedication she's put into her work on Stone Ocean have stemmed from years of being an enormous fan of the story, to begin with. Now the entire world knows Fairouz as portraying her personal hero, Jolyne Cujoh.
JoJo's Bizarre Adventure: Stone Ocean is currently streaming its first 12 episodes on Netflix.