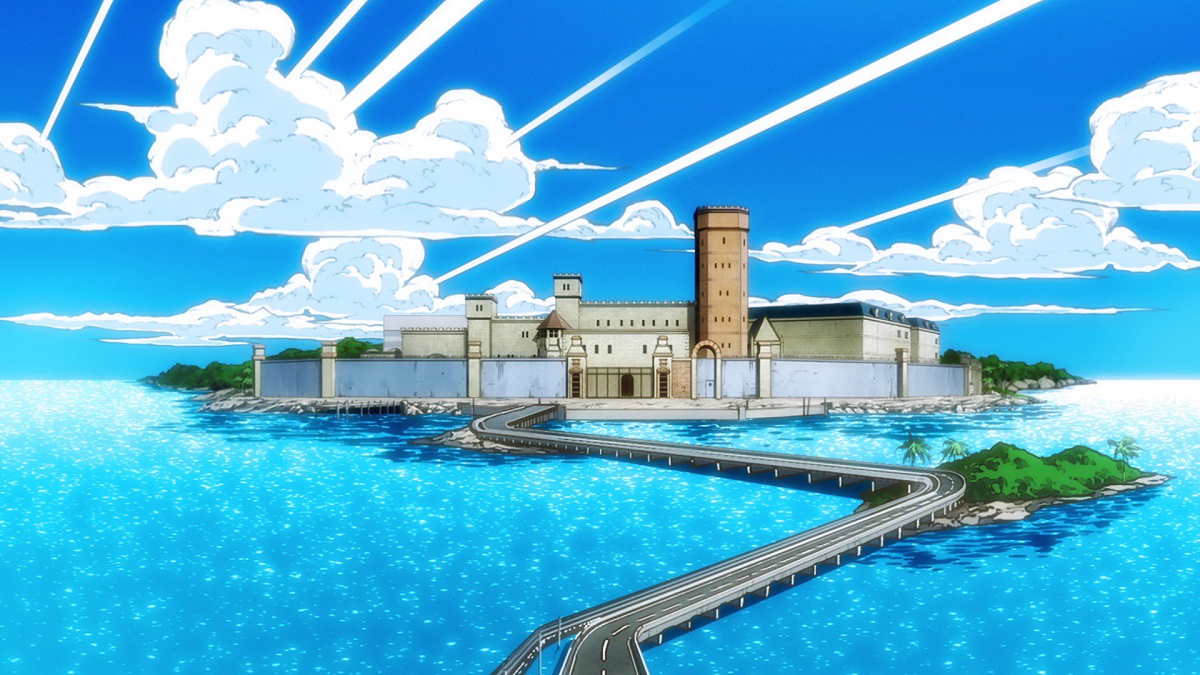 Green Dolphin Street Prison Is a Unique Jail in 'Jojo's Bizarre Adventure: Stone Ocean'
The latest installment of Jojo's Bizarre Adventure is certainly one of the more unique ones. The new season — entitled Stone Ocean — features the show's first female main protagonist in Jolyne Cujoh, and it's also streaming exclusively on Netflix as opposed to being simulcast on streaming services like Crunchyroll. And instead of taking place in a small town neighborhood or in the streets of Italy, Stone Ocean takes place almost entirely within the walls of Green Dolphin Street Prison.
Article continues below advertisement
In Stone Ocean, Jolyne Cujoh is wrongfully convicted of murder and sentenced to 15 years in prison. There, she obtains a strange new power that will help her survive, and also learns that her imprisonment is part of a nefarious plot to get rid of her and the rest of the Joestar bloodline. As she tries to navigate her new prison life, Jolyne delves deeper into a centuries-old conflict while trying to make her escape and find out who framed her.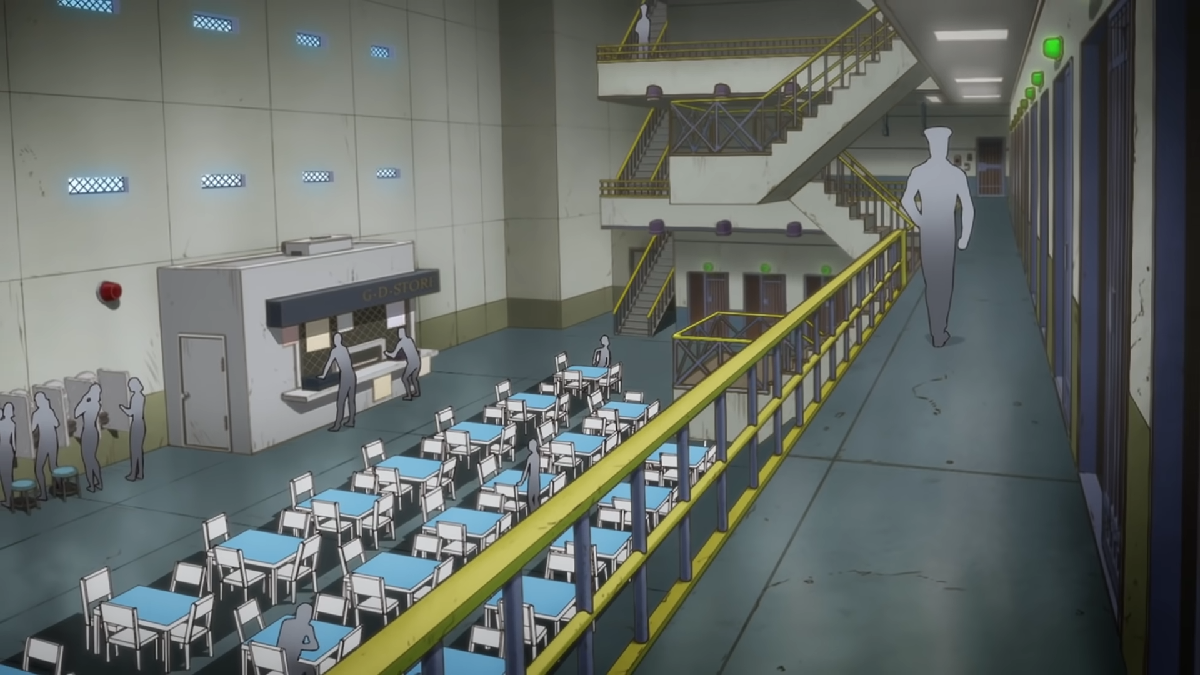 Article continues below advertisement
Jojo's Bizarre Adventure is known for its unique settings based on real places, but is Green Dolphin Street Prison one of them?
Is Green Dolphin Street Prison real?
After being convicted, Jolyne is sentenced to 15 years in Green Dolphin Street Prison. This maximum-security prison is located in Port St. Lucie, Fla., and is nicknamed "the Aquarium" due to its location on an island offshore. Built on the concept of "freedom and equality," inmates are actually allowed to roam freely throughout the institution and use many of its facilities during the day. This includes libraries, phones, and even TVs. Inmates can even earn money and university credits.
Article continues below advertisement
Of course, it's still a prison. Inmates are not allowed to carry metallic objects, and escape is nearly impossible. The staff also tends to be highly abusive of the prisoners. Jolyne refers to her Stand as Stone Ocean (Stone Free, in the Japanese dub) as a reference to the prison itself, declaring that she will one day be free of this ocean of stone.
While it's certainly an interesting setting, it also doesn't actually exist. Green Dolphin Street Prison is an entirely fictional prison, which is a far cry from previous Jojo settings like Italy or 1930s New York. However, Green Dolphin does have some basis in real life. For example, the city of Port St. Lucie is a real place in Florida and is among the most populated in its county.
Article continues below advertisement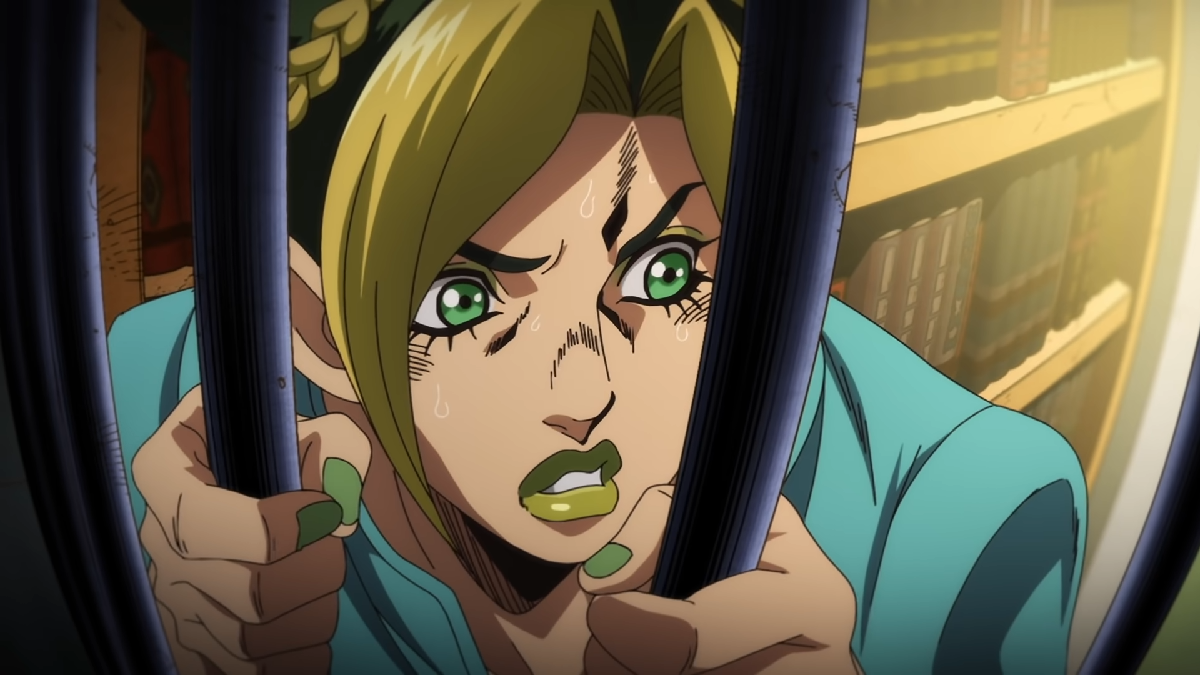 The name "Green Dolphin Street" can also be attributed to several other forms of media. A film called Green Dolphin Street came out in 1947. In 1977, jazz musician Bill Evans released the album "On Green Dolphin Street" through a Japanese label. Given the original Jojo manga author's love for western music and pop culture, these references can certainly raise a few eyebrows in a conversation about the prison Jolyne resides in.
Jojo's Bizarre Adventure: Stone Ocean is currently streaming on Netflix. You can catch up on the entirety of the series on Netflix, Crunchyroll, and Funimation.