Betty White and Bea Arthur's Legacies Are Marred by Rumors of a Feud—How True Are the Rumors?
'Golden Girls' Betty White and Bea Arthur famously had a feud for many years that has since become part of their legacy. So we explain what happened.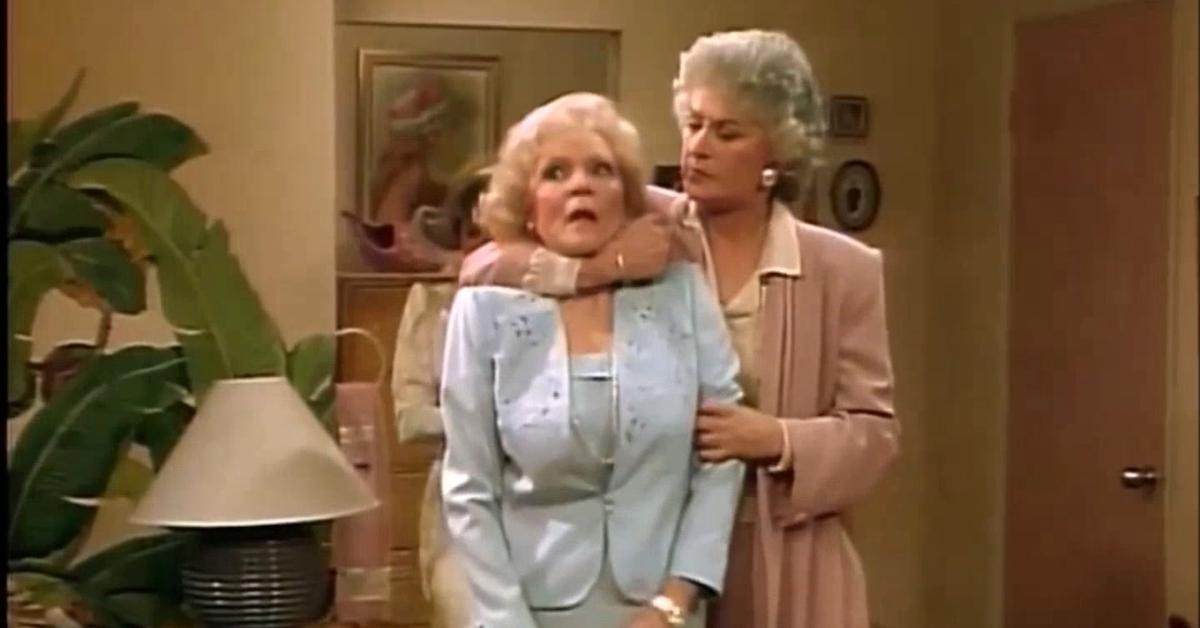 The memories behind the scenes of The Golden Girls weren't always so golden. A famous feud between actors Betty White and Bea Arthur transcends their legacies and will almost always be a part of how we remember their iconic characters. Betty played Rose, a ditzy woman with a trusting heart, and Bea played Dorothy, a stern woman with a good head on her shoulders.
Article continues below advertisement
Their characters' friendships were unlikely, but apparently, the friendship between the actors was even more fraught than their onscreen counterparts. So what was the feud between Betty White and Bea Arthur really about?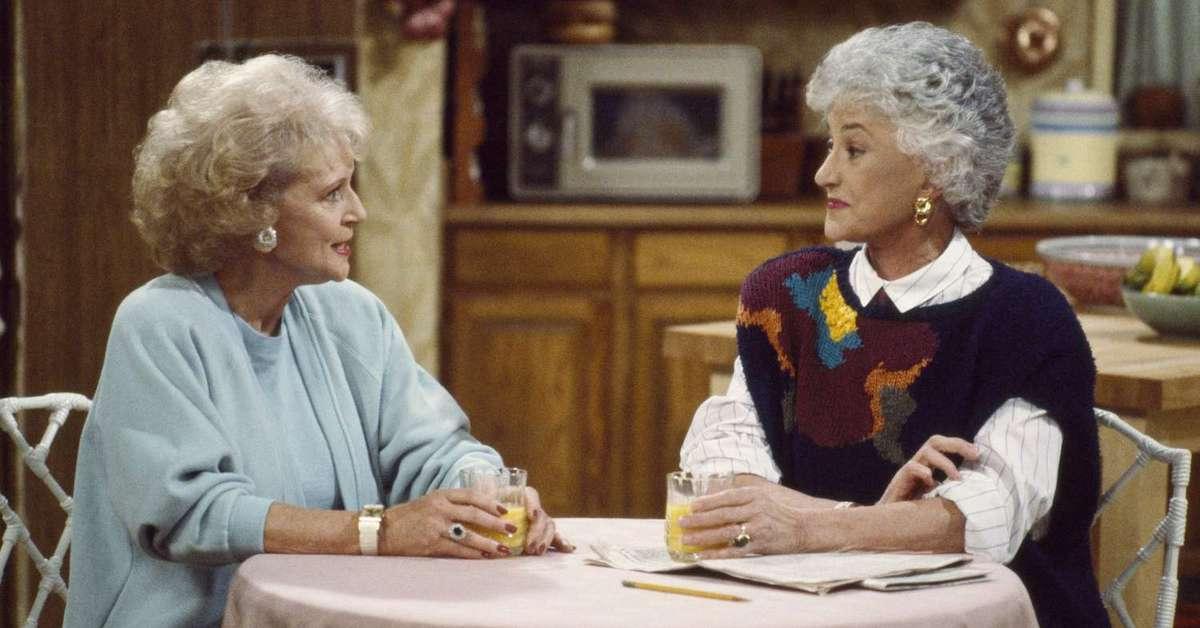 Article continues below advertisement
Betty White and Bea Arthur were friends when filming 'The Golden Girls' began.
The relationship between Betty and Bea wasn't always strained. In fact, Rue McClanahan, who portrayed Blanche, shared in an interview with the Television Academy, "Bea was a very, very eccentric woman. For instance, she wouldn't go to lunch unless Betty would go with her. She wouldn't go to dinner between shows in our bathrobes unless Betty would walk across the tarmac with her to our feeding room, whatever they call that."
The feud between Betty and Bea seemed to grow after Betty won an Emmy award.
Betty won the first Emmy award among The Golden Girls' main cast, although they all eventually won Emmys. Even still, because she won the first one, there was allegedly some tension on set after the ceremony. In Rue's memoir, My First Five Husbands… and the Ones Who Got Away, she suggested that this was the point of no return for Bea and Betty's friendship.
Article continues below advertisement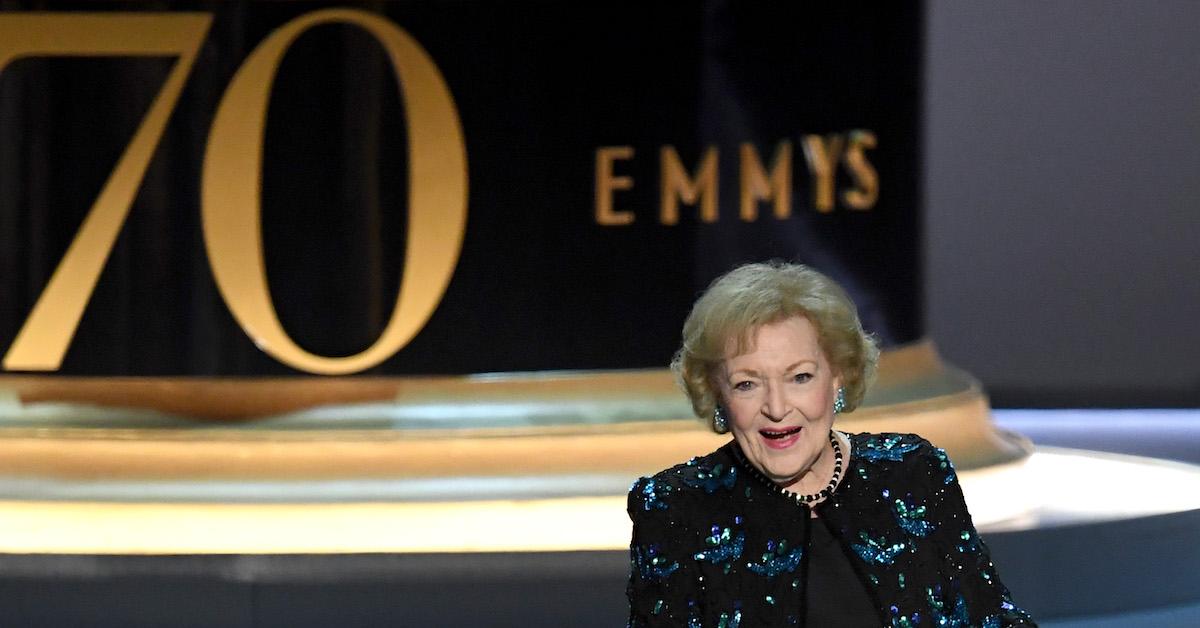 Bea's son, Matthew Saks, reiterated this. "My mom was the real deal," he told The Hollywood Reporter. "I think she felt she was more of an actress than Betty. Mom came from Broadway. Betty starred on a game show at one point." But that wasn't all that fueled the feud.
Article continues below advertisement
Rumors of jealousy between Bea and Betty circulated, but their feud had other causes.
One of the main sources of tension between Bea and Betty was allegedly due to their behaviors on the set of The Golden Girls. Bea liked to stay in character the entire time, while Betty often broke character to chat with and charm the audience. "It would make my mom unhappy that in between takes Betty would go and talk to the audience. It wasn't jealousy. It was a focus thing," Matthew told Closer.
He continued, "My mom unknowingly carried the attitude that it was fun to have somebody to be angry at. It was almost like Betty became her nemesis, someone she could always roll her eyes about at work." Despite any onstage tension, however, Matthew was sure to tell THR, "There was no fighting at all. They were friends. At one point they lived close enough that they would drive each other to work."
Article continues below advertisement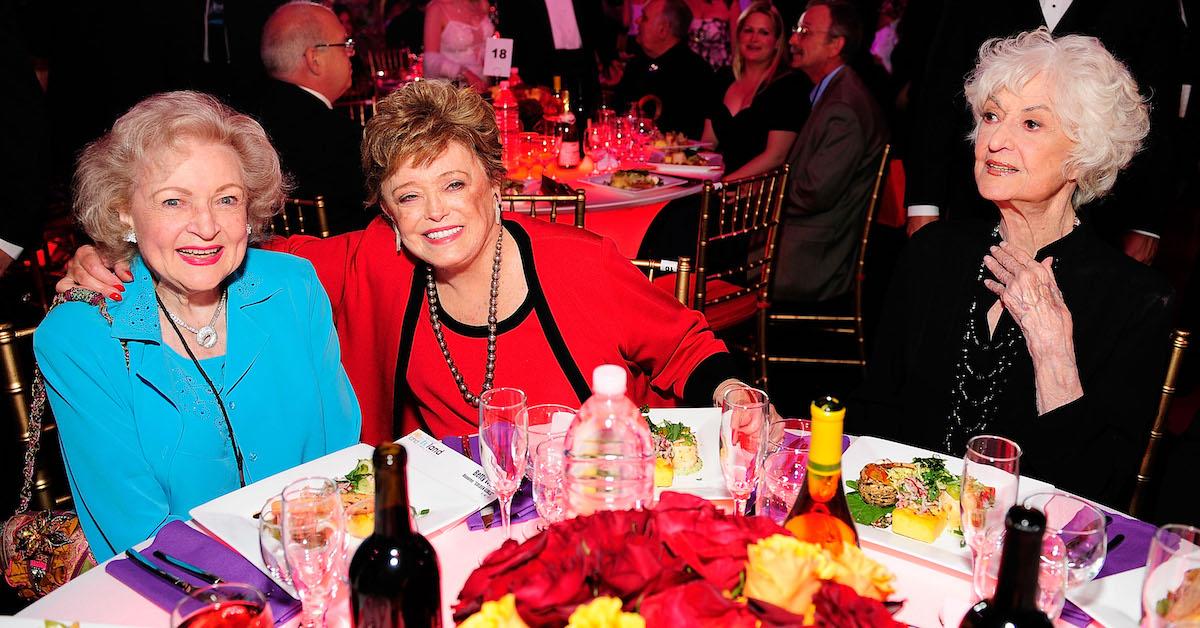 However, a 2022 interview between entertainment journalist Andrew Goldman and The Golden Girls casting director Joel Thurm on The Originals podcast reinvigorated the feud rumors. Joel told Andrew, "Literally Bea Arthur, who I cast in something else later on, just said, 'Oh, [Betty's] a f--king c--t,' using that word."
Article continues below advertisement
Rue also told a story at a memorial for Bea about when Bea met Rue's husband. According to Rue, Bea said, "I love Rue. Betty's a c--t." But Rue shared this as a funny story about her friend and not as an example of a "feud" between Bea and Betty.
Betty later spoke out about the "hate" between herself and Bea, although they seemed to remain friends later in life.
In 2011, a couple of years after Bea passed away from lung cancer, Betty finally spoke out on the "feud" between herself and Bea. "Bea had a reserve," she said at a TimesTalk (via The Village Voice). "She was not that fond of me. She found me a pain in the neck sometimes. It was my positive attitude — and that made Bea mad sometimes. Sometimes if I was happy, she'd be furious!"
Article continues below advertisement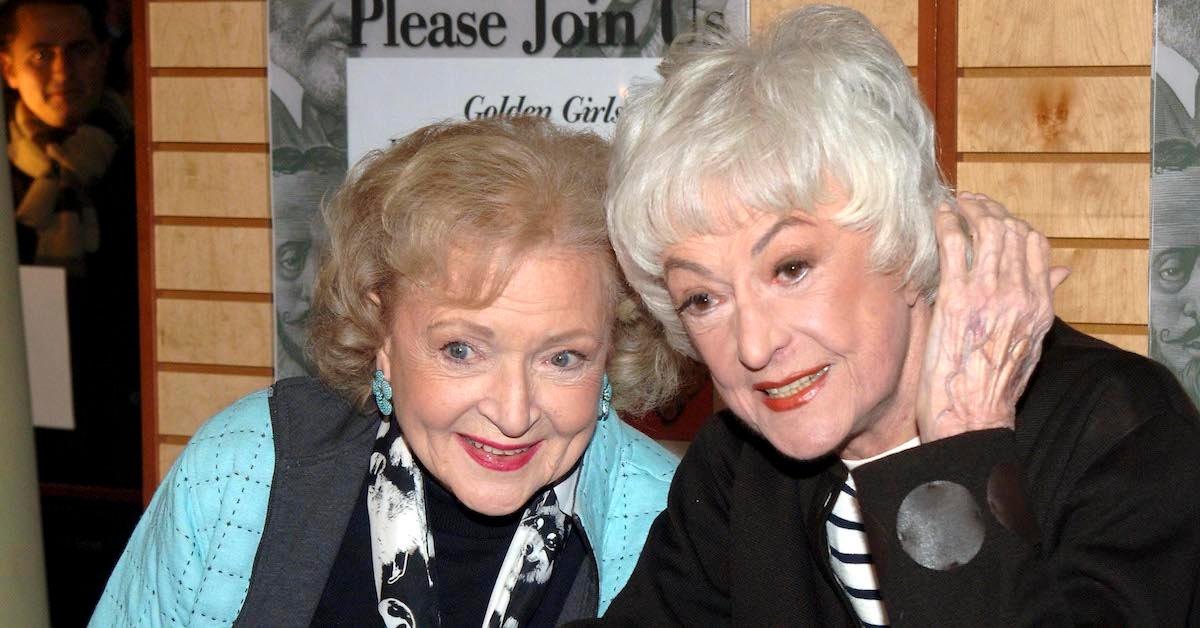 But that sometimes happens even between the best of friends. In 2004, Bea and Betty were photographed together at a DVD Release Party for The Golden Girls, and in 2008, they attended the 6th Annual "TV Land Awards" together. Women are often pitted against one another, so it's easy to forget that sometimes, moments of discontent and public teasing may not be exemplary of Bea and Betty's complex relationship.
The Golden Girls is available to stream on Hulu.