'Blue Bloods' Actor Bonnie Somerville Got Hitched — Let's Meet Her Forever Co-Star
Bonnie Somerville, of 'Blue Bloods' and 'Code Black' fame, recently got married. Here's what we know about the actor's new husband.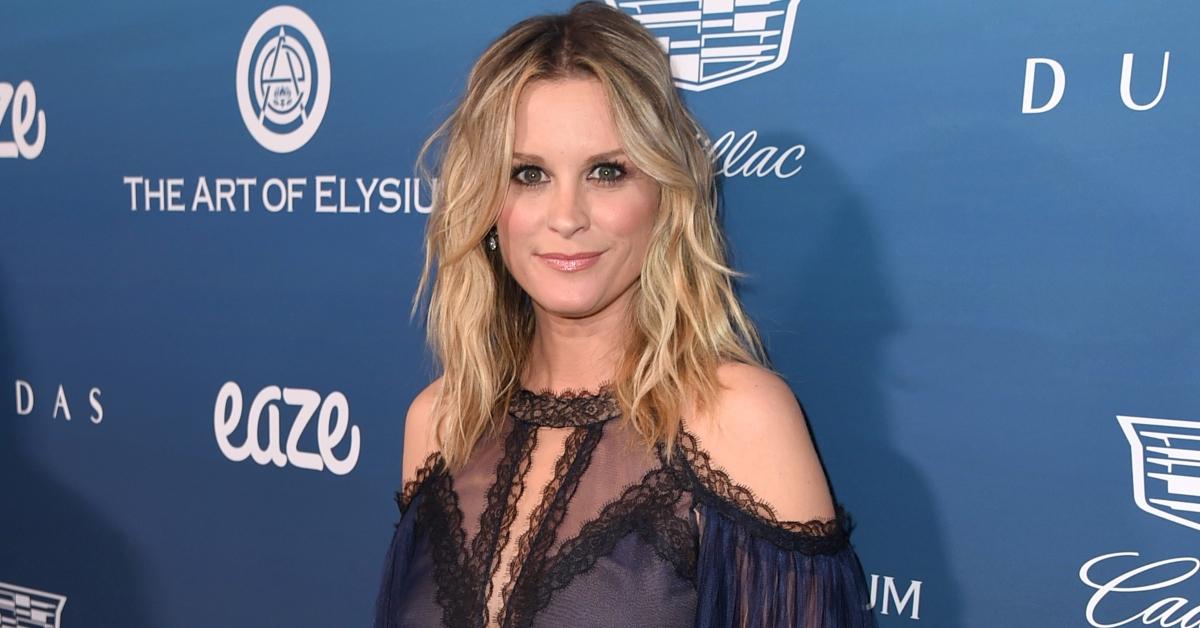 Love is in the air for Blue Bloods actor Bonnie Somerville, who recently tied the knot in a gorgeous California wedding.
She has appeared in hit shows like Friends, Code Black, and Law & Order, but now she's starring in her most personal role yet. She and her beau were almost ships in the night, but thankfully, fate intervened. Here's what we know about Bonnie Somerville's husband, the man who signed on to be her forever co-star.
Article continues below advertisement
Let's get to know Bonnie Somerville's husband!
Bonnie's husband's Twitter bio describes him as a "Diet Coke fiend, semi-avid runner, Broncos apologist, expert skier, adequate guitarist, nonfiction co-founder, devoted dad, and Bonnie Somerville fan club president." It sounds like Dave McClain is a pretty fun guy to hang around, until the guitar comes out.
Article continues below advertisement
In an exclusive interview with People magazine, Bonnie shared that she and Dave met via Bumble, though they nearly missed each other.
"I hadn't been on the app very long and never checked in," she told the outlet. "I was shooting Blue Bloods and was showing an actor how the dating apps work, and I randomly saw a message that this guy used his one-time extension to meet me."
In dating app-speak, that's how you know someone is very interested.
Bumble gives folks a small window to reply, and when Bonnie caught Dave's message, she had 10 minutes left. "It was so random because had I not logged in to show my friend, I never would have met him!" Bonnie explained. "I saw his smile and said, 'I'm gonna swipe for this guy!'"
After that it was basically love at first sight. According to Bonnie, she knew Dave was the one for her after their very first date. Before that, Bonnie was more or less ready to give up on love.
Article continues below advertisement
"I truly was at a place in my life where I was OK with the thought of being alone," revealed Bonnie, "After seeing all my friends get married years ago and have children, and many failed relationships, and bad decisions, I made peace with the fact I might never meet 'the one.' And then I met Dave."
They say love seems to find people when they aren't looking, but maybe love shows up when you aren't losing sleep over not finding it.
Article continues below advertisement
Bonnie Somerville had the perfect wedding.
The theme was country chic, which Bonnie found in their venue, Hummingbird Nest Ranch in California's Santa Susan Mountains.
"I wanted a rustic farmhouse, European outdoor vibe," explained Bonnie. "It's so beautiful with the vineyard and the mountains in the distance. It's just stunning."
The wedding was officiated by Dave's sister, while his two daughters walked him down the aisle.
Article continues below advertisement
When people think about weddings, the reception always stands — and in particular, the food. Beyond the music and venue, the festive fare was a focus for Bonnie, who "wanted really good food." Ultimately the bride and groom went with "passed appetizers including mini tomato soup cups with grilled cheese sandwiches, mini poke bowls, chicken satay skewers, and pigs in a blanket," per People.
The main course was comprised of filet mignon, pistachio-crusted halibut, and a vegetable risotto. Sweet treats came in the form of a dessert station.
The beginning of their relationship was filled with music. Bonnie would sing along while Dave strummed his guitar, so they incorporated this lovely bonding experience into the wedding with a surprise performance by Dave.
Bonnie attributes the success of their relationship to the fact that they found each other after 40. "We both had a lot of life we lived," she said. "At our age, at least for me, having gone through a lot in life, I appreciate this more than I would have before."