Brianna LaPaglia aka Brianna Chickenfry Dropped out of College for Barstool Sports
Brianna LaPaglia aka Brianna Chickenfry on TikTok got a job at Barstool Sports because of TikTok. Find out her story and details of her current job.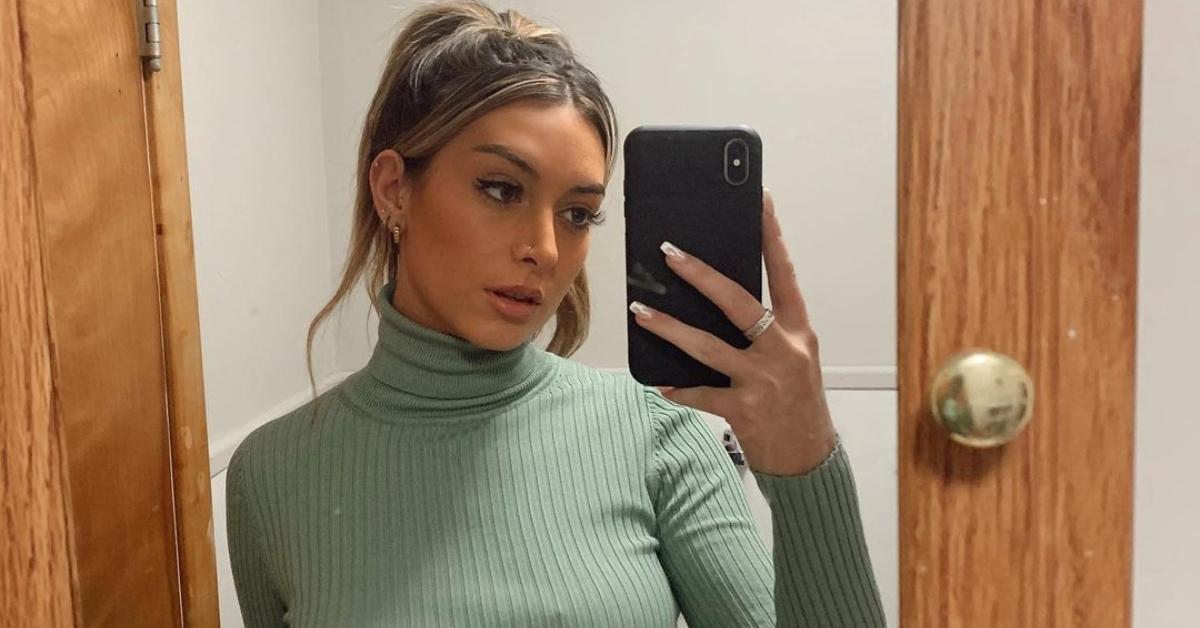 The modern-day dream job — if you ask any Gen Z'er — is pursuing some type of social media influencer career and becoming famous. We don't blame them! How exciting does it sound to be a celebrity just from posting viral videos? Even better if it leads to opportunities like being on television, movies, or professionally creating music. It's wild to think that Charli and Dixie D'Amelio and Addison Rae went from filming TikToks in their homes to being the most popular names in Hollywood.
Article continues below advertisement
But it looks like someone else might be joining them at the top! Brianna LaPaglia, aka Brianna Chickenfry on TikTok, has quickly become a social media star herself. You probably recognize her on TikTok for her hilarious (and very relatable) videos about life when it comes to dating, going out, and school. And because her content was doing so well, Barstool Sports got in touch and now it's all just the beginning for her!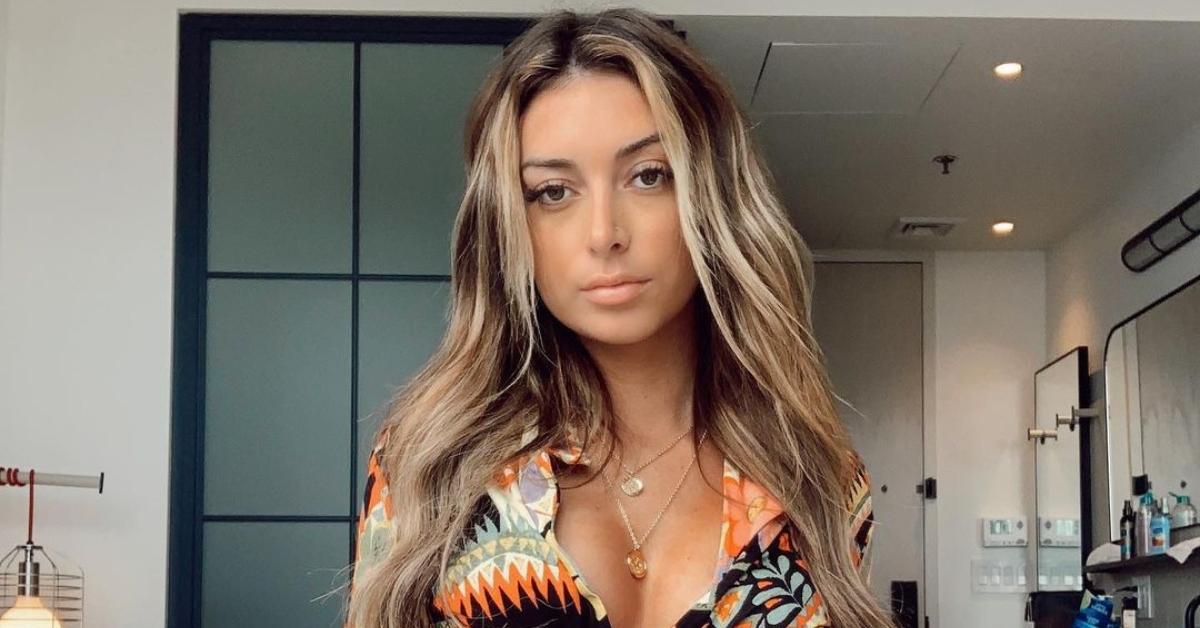 Article continues below advertisement
Brianna Chickenfry is one of Barstool Sports' newest employees.
The 21-year-old content creator from Massachusetts has a hiring story with Barstool that isn't exactly traditional. Instead of applying for a job, the digital media company found her. The self-proclaimed "CEO of hangovers" found fame on the app for posting videos of herself "hungover and making a fool out of herself," she told Erika Nardini on the Barstool CEO's podcast Token CEO.
And the comedy she made while hungover is what attracted Barstool Sports to Brianna. "I was actually found through Barstool on TikTok for making my stupid videos. My funny videos. My hangover videos. And I got a DM and they were like, 'Can I have your email?' and I'm like, 'Is this real life?' and then we kept in touch. And then all of a sudden I'm an intern. And then all of a sudden I'm working there full-time, like, literally in a blink of an eye," she explained to Erika.
Article continues below advertisement
At the beginning of the episode, Erika had also mentioned that Brianna had only been an intern for just a week before they decided to bring her on board permanently. She was hired as a full-time worker in the summer of 2020.
Article continues below advertisement
It all seemed meant to be, especially because fans of Brianna had been saying that she'd be a great personality on Barstool. "Before I ever worked for you guys, everyone commented on my TikToks, 'This girl should work for Barstool,' 'This girl should do that,' Maybe you're putting it into the world for a reason," she said.
Brianna has her own podcast with Barstool Sports.
In July of 2020, Brianna announced her podcast with Barstool called PlanBri Uncut where she talks about what it's like "navigating your life in your early 20s." The bio for her podcast on the site also reads, "She's not here to sugarcoat anything, sharing her insane drunken memories all while giving tips on relationships, friendships, partying, and much more." Sounds entertaining to us!
She also frequently writes blog posts for her PlanBri section on the Barstool main website.
Article continues below advertisement
And because her podcast has gotten lots of traffic and has grown a large following, you know she had to create merchandise for it! In collaboration with Barstool, she produced a line of clothing and accessories where some are branded with the word "hungover" to represent her role at Barstool.
Because she's officially part of the Barstool team, you can find her bouncing around other podcasts within the company. She has made appearances on the BFFS podcast with Josh Richards and Dave Portnoy.
What was Brianna doing before Barstool?
Just months before Brianna became a widely-known internet personality, she was attending Baldwin Wallace University in Ohio and majoring in public health. She was hoping to go to med school and become a doctor, she revealed in a Barstool blog post. While she was in college, she was also on the school's women's swimming and diving team. But she dropped out in September of 2020, she revealed on TikTok — assuming that her life with Barstool and social media was taking off and she had to prioritize that.