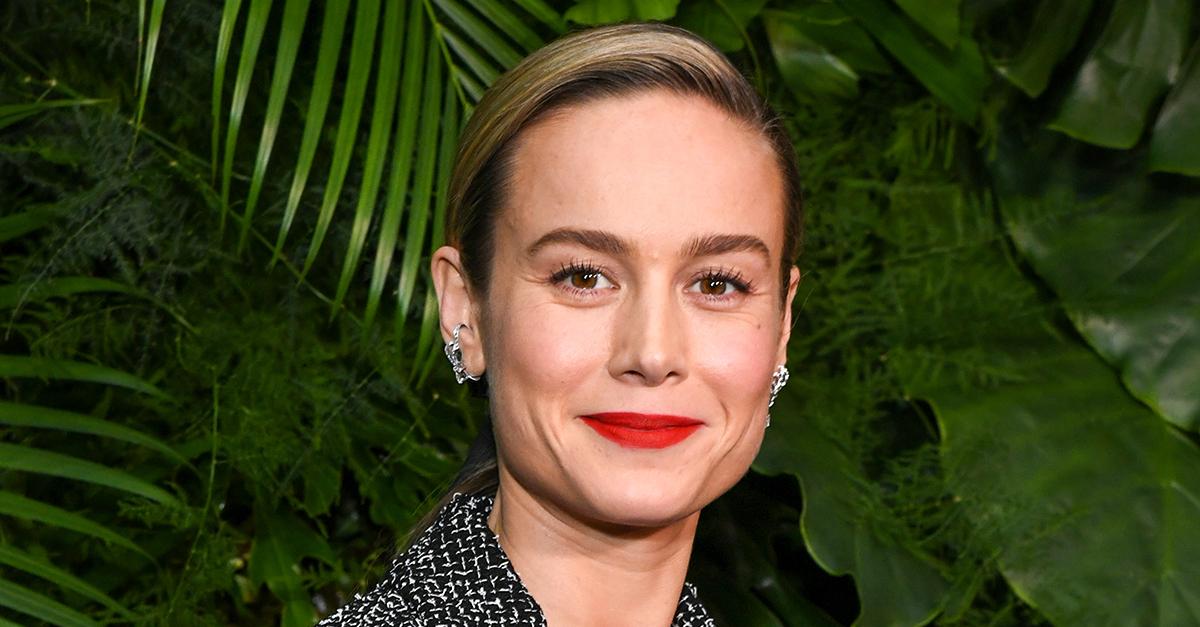 Brie Larson's Mother Moved Her Family to Help Her Daughter Fulfill Her Acting Dreams
Who are Brie Larson's parents? The award-winning actress, known for her role in the Marvel Cinematic Universe, has a loving mother.
From Racing Girl No. 2 back in 2001 to a cosmically powered superhero, Brie Larson has a decorated acting career under her belt.
The 33-year-old actress has been in show business for more than 20 years, having gotten started at the age of 13 with minor roles. She would go on to win an Oscar for her performance in the 2016 film Room, and is well known for her recurring role as Captain Marvel in the Marvel Cinematic Universe. She will reprise the character in The Marvels, due out on Nov. 10.
Article continues below advertisement
Brie Larson has seen great success throughout her acting career, but plenty of people have seen her casual side too. She isn't shy about posting workout videos and silly selfies with friends. She's even made several social media posts about her gaming habits, with folks having watched her play games like Animal Crossing and Fortnite. She even takes the time to post about her family, spending time with her relatives at gatherings, especially her mother.
On that note: Who are Brie Larson's parents?
Article continues below advertisement
Who are Brie Larson's parents? She and her mother are close.
According to a profile on Vanity Fair, Brie was actually born as Brianne Sidonie Desaulniers. Her parents are Heather and Sylvain Desaulniers, two homeopathic chiropractors who once ran their own practice together. Brie also has a sister named Milaine.
When Brie was 7 years old, her parents got divorced. She's previously divulged about the ensuing trauma that came from their separation, particularly with trying to maintain a relationship with her father.
"As a kid, I tried to understand him and understand the situation," she admitted in an interview with Elle. "But he didn't do himself any favors. I don't think he ever really wanted to be a parent."
Thankfully, she received plenty of support from her mother, Heather, who encouraged her to follow her dreams to become an actress.
"My mom always felt like she was a creative person and her parents wouldn't allow her to have that kind of life. So when I got interested in acting, she was like 'OK, let's make this happen,'" Brie told Elle.
Article continues below advertisement
To that end, Heather moved to Los Angeles with Brie and Milaine so that Brie could work on fulfilling her dreams. Despite their having little money at the time, Brie often credits her mother for doing the best she could for her family during this difficult period.
Several years later, Brie Larson ended up as one of the most prominent stars in Hollywood. Yet despite her great success, she still carves out time to hang out with her mom.
Plenty of her Instagram posts are dedicated to her mother. Whether Brie is celebrating Mother's Day or teaching her how to play Fortnite, Brie takes several opportunities to appreciate her mom and have fun with her.
She may be Carol Danvers to us, but to her mom Heather, Brie Larson is just a loving and nerdy daughter for whom she would do anything.