'Below Deck Down Under' Star Brittini Burton on Her Unique Job Outside of the Show (EXCLUSIVE)
Brittini Burton, who is a deckhand featured on the debut season of 'Below Deck Down Under,' spoke with 'Distractify' about her sensual embodiment coaching.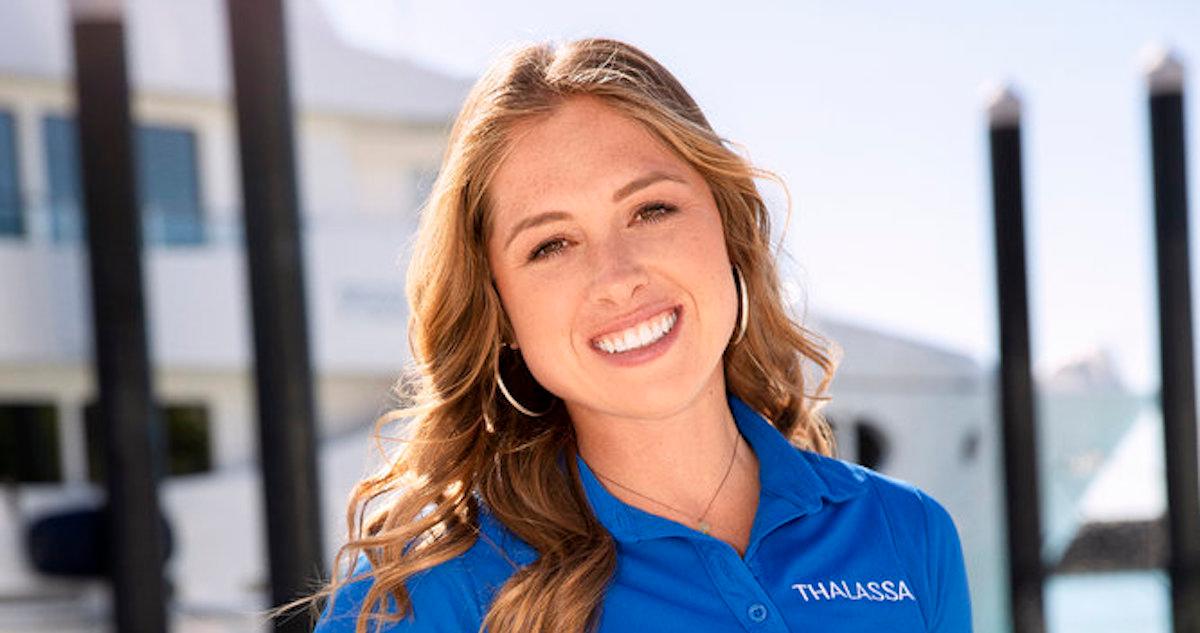 The debut season of Below Deck Down Under is in full swing, and the crew members onboard luxury yacht M/Y Thalassa are stirring up the drama as they cruise around Australia.
While the interior crew is, for the most part, running a tight ship (pun intended), the four members of the deck team have struggled to find their groove ever since the charter season began.
Article continues below advertisement
Bosun Jamie Sayed has clashed with Captain Jason Chambers over responsibilities, Benny Crawley has been reprimanded for talking back, and Culver Bradbury raised some eyebrows when he got in the hot tub with guests. Brittini Burton, the fourth deck team member, on the other hand, has been celebrated for improving in her job throughout the season.
When she's not helping out on deck as the sole female deckhand on the Below Deck spinoff, Brittini has a unique job that's all about empowerment.
The Austin resident spoke exclusively with Distractify about what she does outside of the series, and shared what viewers can expect to see from the rest of the debut season of the Peacock original.
Article continues below advertisement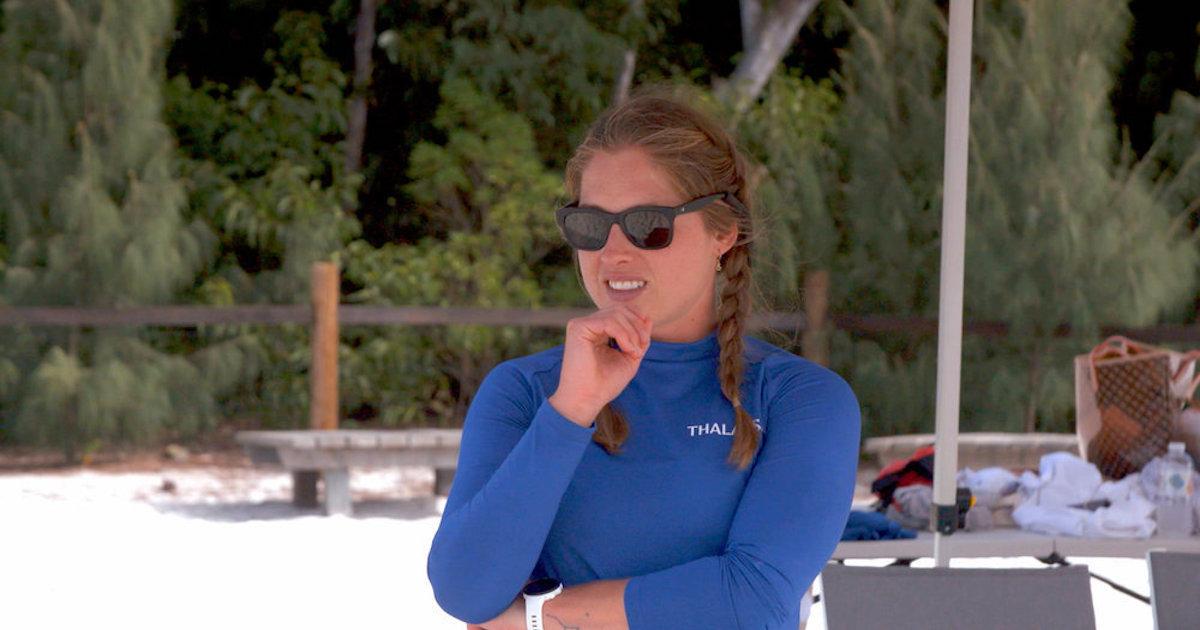 Brittini Burton from 'Below Deck Down Under' shares what her job as a sensual embodiment coach means.
When she's not on a yacht, Brittini is the host of the Holy Sh*t Britt podcast. The podcast series isn't the only thing keeping her busy since Season 1 wrapped, she confirmed during her chat with Distractify.
"I'm a sensual embodiment coach," Brittini shared with us.
Article continues below advertisement
"I discovered that I was not having the intimacy that I was craving in a partnership," Brittini said about what inspired the endeavor, before adding that she was looking for that connection with someone else, instead of within herself.
"That's when I started this whole journey for myself of 'I need to own my own, like, sexuality,'" she continued.
Brittini hosts one-on-one classes on the subject, in addition to Ladies and Mens Nights for groups.
"I feel like a lot of women and just everyone in general needs to have like a better relationship with their own sensuality and their expression of it," the Below Deck Down Under star added.
Article continues below advertisement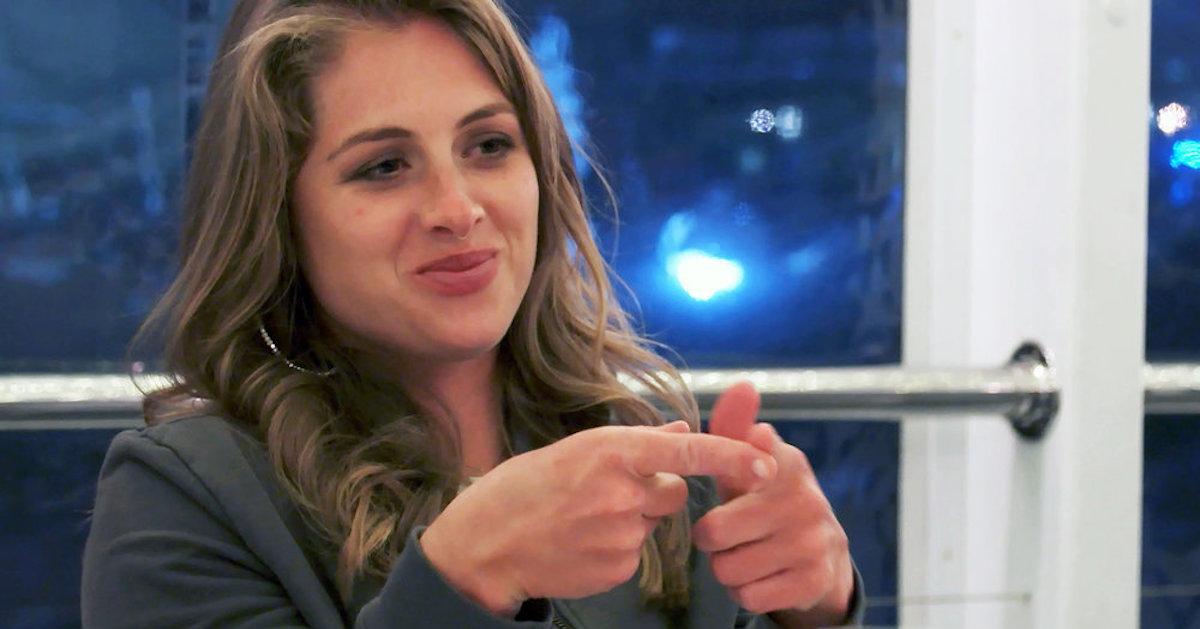 The deckhand teased what viewers can expect to see from the rest of 'Below Deck Down Under' Season 1.
Though she shared that she gets along well with everyone who worked on board M/Y Thalassa, Brittini said that she has a special connection with Chief Stew Aesha Scott, and with her former bunkmate, Tumi Mhlongo.
She noted that she speaks to Aesha "every other day," and that she was also able to connect strongly with Tumi because they shared such a small space together during filming.
Article continues below advertisement
"Tumi and I had a heart-to-heart connection because we were roommates and because we just like really saw each other on a deeper level than what most people see," Brittini said. "I'm really grateful for her and our connection."
The deckhand and the second stew got along well, despite living in tight quarters during filming, but the same can't be said for everyone on the boat.
In addition to Captain Jason's clash with Jamie, Aesha and Chef Ryan McKeown have struggled to see eye-to-eye in the galley since the season began. Plus, some of the guests have proved to be polarizing, like one group who chose to give an extra tip to some of the employees, but not to others.
Brittini confirmed that the drama is far from over.
"There's a lot more to come," she teased. "It's like a pyramid — keep climbing it with us."
Article continues below advertisement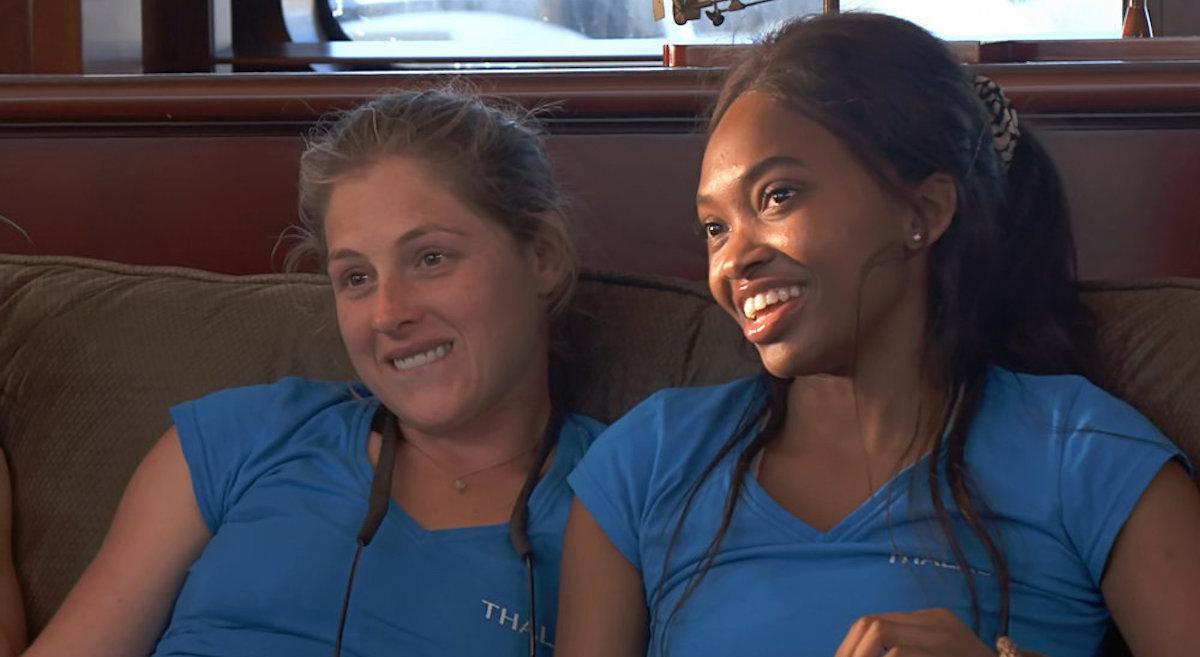 Though conflicts help keep all of the shows in the Below Deck franchise going, Brittini assured us that her experience on the Australian spinoff was entirely authentic.
"It is so raw and vulnerable, and I'm just really proud to be a part of something like that," she concluded. "It was truly a reality show where it was pure reality."
New episodes of Below Deck Down Under debut Thursdays on Peacock.