Bryce Leatherwood Just Won 'The Voice' Season 22 — Does He Have a Girlfriend?
Does Bryce Leatherwood have a girlfriend? He is the winner of 'The Voice' Season 22, and fans have been wondering who he is currently dating.
On Tuesday, Dec. 13, 2022, The Voice crowned its Season 22 winner. After several weeks, the season finale's top three contestants were Bryce Leatherwood, Morgan Myles, and Bodie Kuljian. In the end, Bryce was named the winner and became the most recent recipient of the competition's $100,000 grand prize, along with a record deal with Universal Music Group.
Article continues below advertisement
Bryce became a top contender on Team Blake throughout the competition. Many fans admired his passion for country music and his intriguing cowboy hats. Before Bryce won The Voice, viewers wanted to know about his personal life, including his romantic relationships.
Unfortunately for those swooning over him, the singer may already have someone special in his life. Here's what we know about Bryce Leatherwood's girlfriend!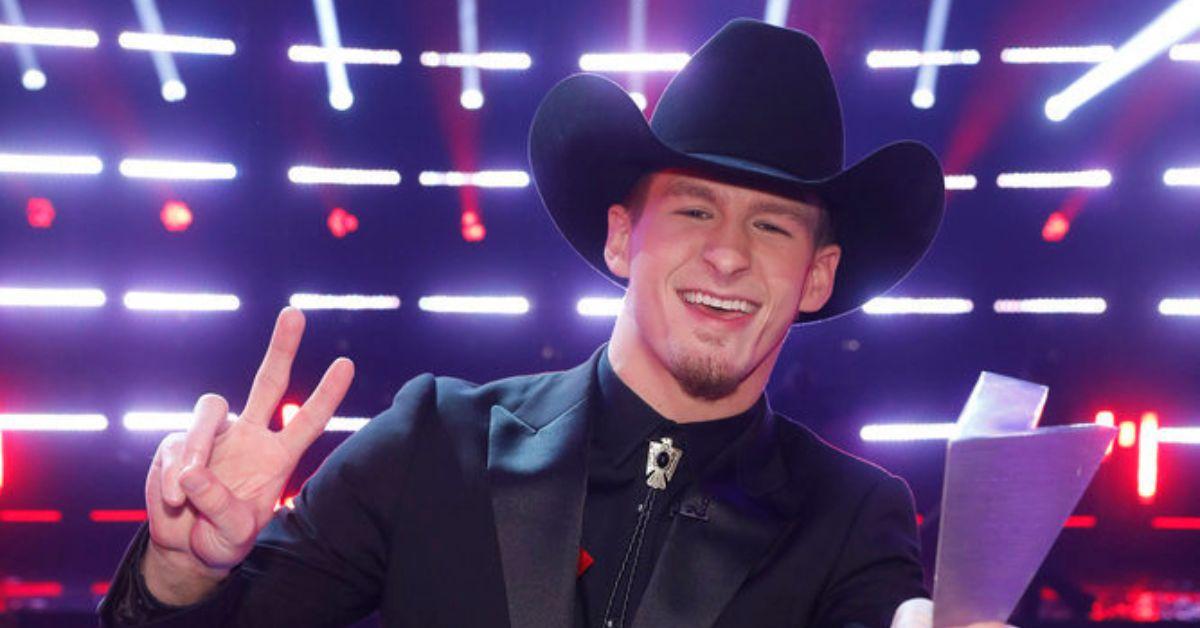 Article continues below advertisement
Bryce Leatherwood hasn't posted about his girlfriend since he joined 'The Voice.'
If you take a look at Bryce's most recent Instagram posts, they are all about The Voice, including his season finale win. However, looks can be deceiving, as Bryce and Lexie Houston have reportedly been dating since Nov. 23, 2020.
Bryce's girlfriend, Lexie, is a 22-year-old nursing student from Statesboro, Ga. From the looks of her Instagram account, the sorority girl enjoys spending time outdoors with her friends and Bryce. In July 2021, Lexie posted a photo of her and Bryce on the beach, with the singer wearing one of his popular cowboy hats.
Article continues below advertisement
"You had me at hello … or was it howdy?? I can't remember 🤠🤠," she captioned the post.
Lexie's Instagram includes several other pictures of her and Bryce attending formal events together. However, her last post with Bryce was in February 2022, when they went to a Valentine's Day party.
Article continues below advertisement
Additionally, she removed some of their earlier posts from her account, which is never a good sign. However, Bryce was still commenting on her pictures after February. If they're still together, they may be keeping their relationship more private due to Bryce's recent fame.
Article continues below advertisement
Bryce Leatherwood and Lexie Houston met when he moved away from his hometown.
Bryce and Lexie started dating after Bryce moved to Statesboro from his hometown, Woodstock, Ga. The couple both attend Georgia Southern University, where Bryce is finishing up his undergraduate program. According to Hollywood Life, Bryce received plenty of experience before The Voice through performing around his college's bar scene.
After perfecting his sound in the bars, Bryce was ready to audition for The Voice in front of coaches Blake Shelton, Gwen Stefani, John Legend, and Camila Cabello. During the show's Blind Auditions, Bryce wowed the crowd and the mentors with his take on Conway Twitty's "Goodbye Time."
Article continues below advertisement
Upon hearing the contestant's stunning voice, Blake immediately turned his chair, hoping to work with Bryce. However, he had to compete with John for the title, as John told Bryce he felt the "richness" in the young singer's voice.
Ultimately, the Voice winner chose fellow country singer Blake to get him to the finish line. Bryce shared with Hollywood Life why he's grateful to have the "Boys 'Round Here" artist as his mentor.
Article continues below advertisement
"I believe as a mentor, it doesn't get much better than Blake Shelton," Bryce said. "He's earned his stripes. He's just a great guy. He brings it down home, so you don't have to look at him like he's this big, tall figure. That means a lot. He gets right down to your level and makes you feel at home."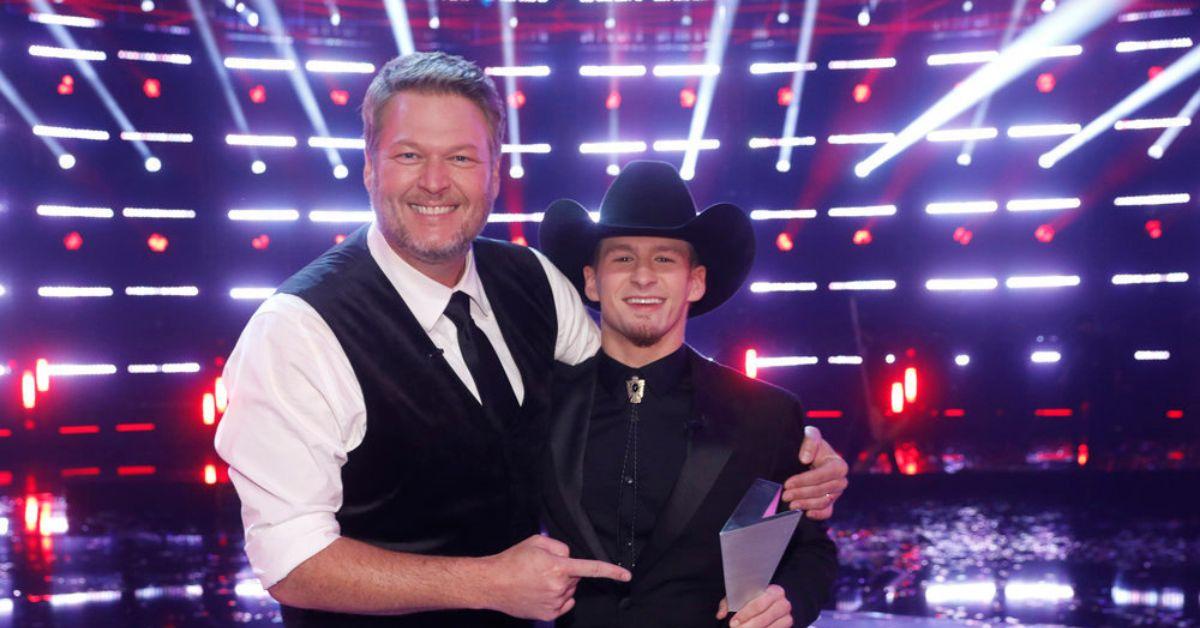 Bryce also said Blake urged him to be himself during the competition, which he said was the best advice he received. The authenticity paid off, as he's on his way to becoming a top country artist!