Shopper Claims That Bud Light Is Offering a $20 Rebate on a $19.98 Case
Budweiser's Bud Light has seen better days in terms of sales. That said, is it true that the beer brand is now offering a $20 rebate for customers?
When it comes to beer, Budweiser is one of the largest and most recognizable beer brands in the world. The classic lager's refreshing taste is one that can be paired with almost any type of fare. The brand, which was established in 1876, has been the official sponsor of many sports teams and leagues including Major League Baseball, NASCAR, and the NFL.
Article continues below advertisement
But in 2023, the brand started to take a major dip in sales — specifically with its most popular beer, Bud Light. And now there is talk on Twitter that Bud Light is offering a very generous rebate that would essentially make the beer free to buy. Is this true? Let's investigate.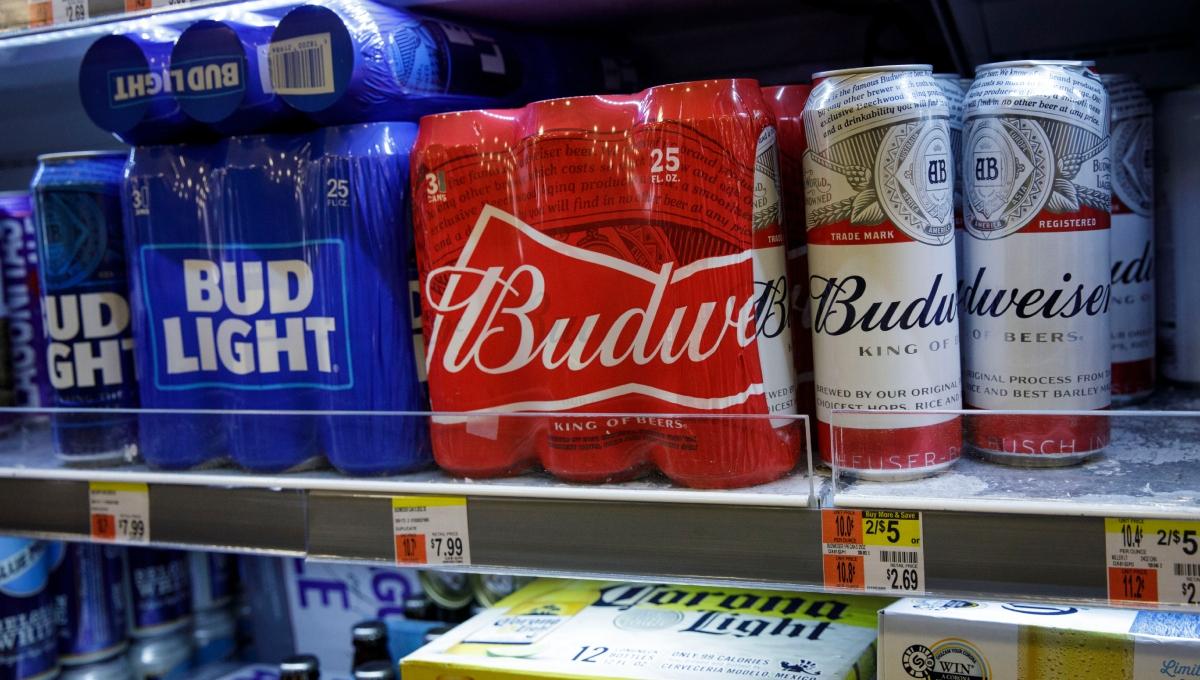 Article continues below advertisement
Is the Bud Light $20 rebate real?
In May 2023, former heavyweight boxer Ed Latimore shared a photo to Twitter of a store shelf packed with Bud Light cases. Attached to one of the cases was a flyer that shared details about an alleged rebate the brand was offering. "Get $20 back via rebate," the flyer read, offering a QR code for those interested to scan.
Article continues below advertisement
However, at the bottom of the shelf, the price read $19.98.
"I've been sober for almost a decade, so I'm not sure on this, but ain't a case like $20 most places? Things can't be going great if they're basically giving it away..." Ed wrote.
Naturally, the tweet caused right a stir as many assumed that they could purchase a $19.98 case of Bud Light and then receive a $20 rebate.
However, the photo does not show the fine print, which could include some kind of catch.
Furthermore, Bud Light hasn't announced that it is currently offering a rebate on its website or social media platforms. It's unknown where this flyer came from, but it's highly unlikely that Bud Light would start giving away cases of beer that easily.
Article continues below advertisement
Budweiser's sales have seemingly declined after its Dylan Mulvaney partnership.
On April 1, 2023, Bud Light announced a partnership with transgender influencer Dylan Mulvaney that did not go over well with customers. The brand teamed up with Dylan to boost its "Easy Carry Contest," offering customers a chance at $15,000 if they uploaded videos of themselves carrying as many cans of beer as possible.
But when Dylan shared her video promoting the contest, many were outraged by the beer brand's progressive stance and called for a boycott.
According to data from Bump Williams Consulting and NielsenIQ (obtained by the NY Post), national Bud Light sales declined 21 percent and 23 percent respectively during the last two weeks of April following Dylan's video. Sales continued to drop in May 2023 as well.