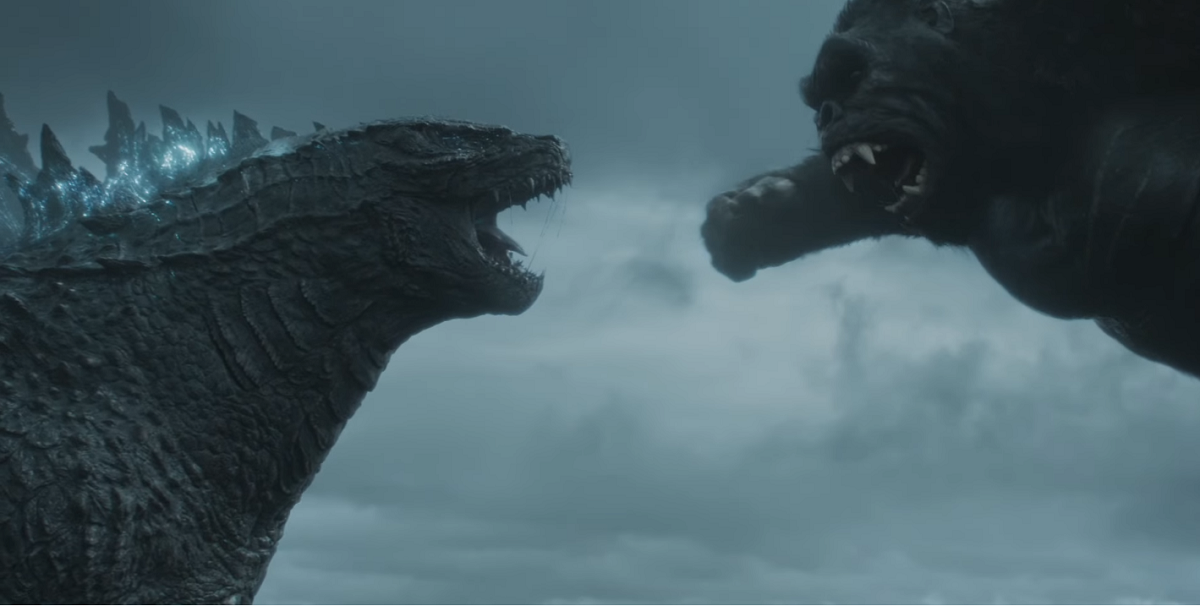 Godzilla and King Kong Are Headed to 'Call of Duty: Warzone' in 'Operation: Monarch'
This latest gaming crossover collaboration in Call of Duty: Warzone is going to be gigantic. Activision has recently revealed that a new event in the game will feature giant monster icons Godzilla and King Kong duking it out on the map of Caldera. The new season of Warzone will roll out several new events where players will uncover secrets about giant monsters on the island. They'll also be able to take on these titanic foes later down the line.
Article continues below advertisement
The third season of Call of Duty: Warzone, titled Classified Arms, will feature new weapons, maps, seasonal challenges, and even Godzilla and Kong-themed skins. While the season is scheduled to start on April 27, the fight against Godzilla and King Kong, dubbed Operation: Monarch, is in May. In the meantime, the new season will have players uncover many secrets about the monsters' activity and their history on Caldera. This will all culminate in yet another brawl between the big guys.
Article continues below advertisement
What are Godzilla and King Kong doing in 'Call of Duty: Warzone'?
Though both monsters have been cinematic icons for decades, this new crossover uses Godzilla and King Kong as they appear in the Monsterverse, a cinematic universe where giant monsters beat the living hell out of each other. More specifically, Warzone is collaborating with Godzilla vs. Kong, the 2021 movie in which Godzilla and King Kong battle each other for dominance. While they find common ground in the film, Warzone reignites the feud once more.
As part of Season 3, Warzone is already setting the stage for Godzilla's and Kong's arrival. As Allied soldiers are assigned to investigate the reclaimed island of Caldera, they begin to discover secret prototype weapons. With every weapon designed for large-scale destruction, the team can only wonder what kind of threats these weapons were designed to combat.
With a new island, new multiplayer maps, and gameplay changes to discover, things are ramping up in Call of Duty: Warzone.
Article continues below advertisement
Since the big two won't appear in the game just yet, there's plenty of time to prepare for their time in the spotlight. The game will be littered with items and Easter eggs portending the arrival of the titans, including an investigation into the giant glowing ax that might look familiar to King Kong fans.
Article continues below advertisement
Aside from giant monster shenanigans, Season 3 of Warzone will also feature several regular gameplay updates and improvements. New weapons such as the M1916 Marksman Rifle and the Nikita AVT Assault Rifle will be available as part of your arsenal. New recruits join you as part of the S.O.T.F. 008 task force to investigate Caldera.
Call of Duty: Vanguard is also getting updates. The game will soon introduce new maps, a trophy system, and updates to Vanguard zombies.
The fight against Godzilla and King Kong is only just getting started. Will you be ready to take on the titans?
The Operation: Monarch event in Call of Duty: Warzone will launch on May 11.