Happy Holidays! Time to Flee Your Childhood Bedroom and Hit up These Weird U.S. Spots
The United States is filled with odd museums and strange natural beauty. Here are a few weird spots you can go to take a break from the holidays.
Have you grown tired of your childhood bedroom yet? Is it exactly as you left it, or even worse, have all of your hard-earned teen memories been relegated to the attic or the garbage?
Article continues below advertisement
Perhaps you're so bored, that you've read your high school yearbook cover to cover, only to discover that having a great summer is no longer your main goal life. Wow, this is depressing, it's time to get away. Here are some cheap weird places to go in the U.S. that aren't your parents' dining room.
International Cryptozoology Museum – Portland, Maine
We know what you're thinking. Is this just a museum devoted to Bigfoot? Yes and no. It's devoted to all manner of strange and unusual animals. For nearly 20 years, the International Cryptozoology Museum has been dedicated to researching hidden or unknown animals like Yetis, Lake Monsters, and Sea Serpents. For a mere $10, you too can join in on the hunt.
Article continues below advertisement
Trundle Manor – Pittsburgh, Pa.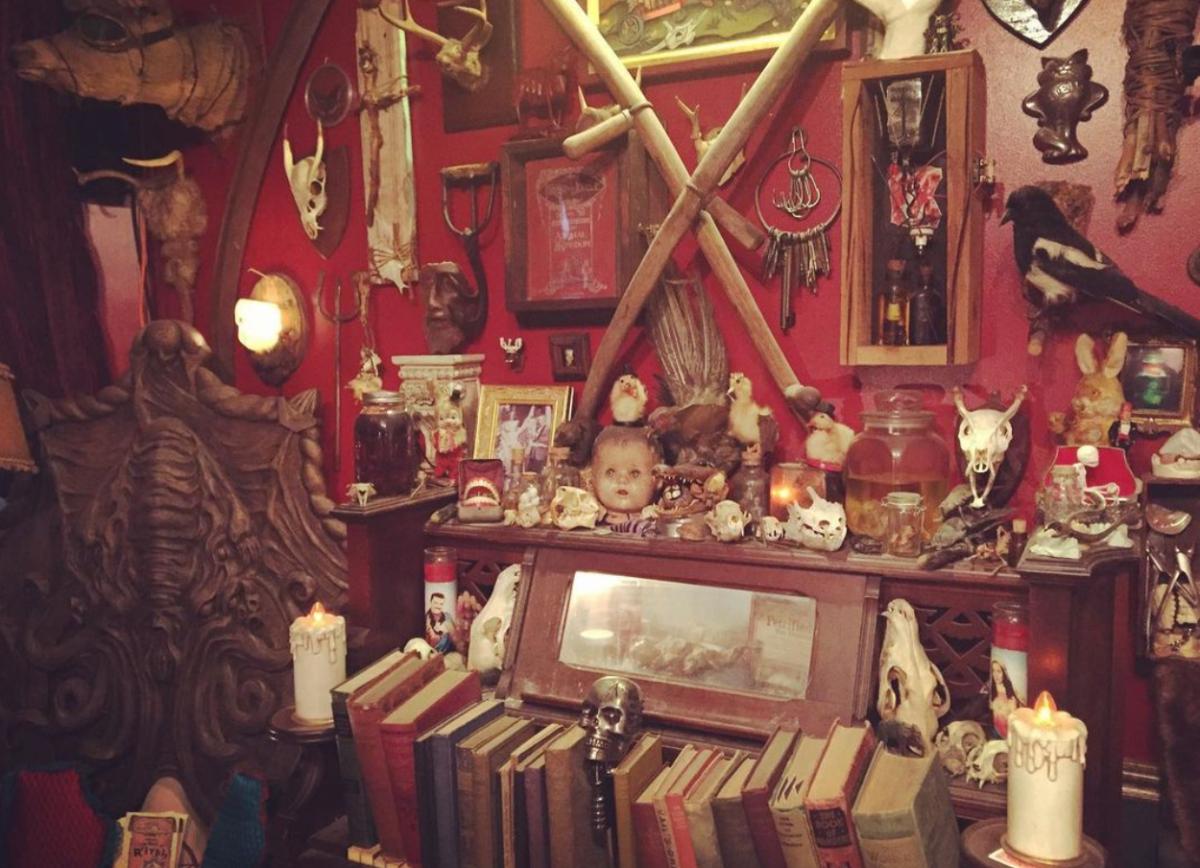 Hop on the weird train and head straight to Pittsburgh. Next stop is Trundle Manor. According to their website, Trundle Manor is "a private collection of weird things that has been made available to the public, of unusual items such as taxidermy, jarred specimens, medical implements, and bizarre weaponry that has been made available to tour by the general public." Honestly, this description could also work as a bio on a dating app. It's totally free and totally wild, but tours are by appointment only.
Article continues below advertisement
Calhoun Rock Garden – Calhoun, Ga.
As a warning, this sweet little spot is part of a Seventh-day Adventist church, but it's by no means a strict place of worship. These are non-denominational miniatures. Hidden away behind the church is a little secret city comprised of tiny towns, castles, cathedrals, and even an adorable Colosseum. We don't know if smol lions will be fighting teeny gladiators inside of it.
Article continues below advertisement
Whirla-Whip Ice Cream at Dakota Drug – Stanley, N.D.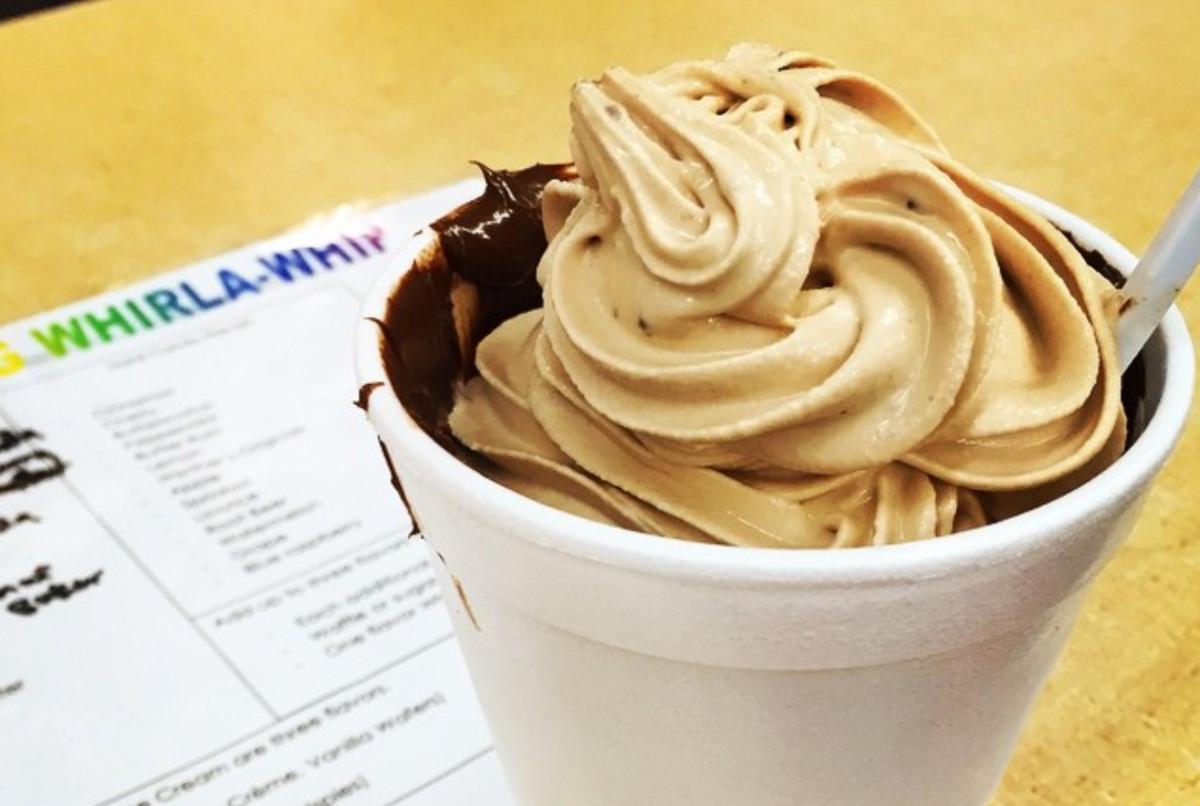 Are we telling you to go all the way to North Dakota for ice cream? Yes, we are, because this isn't just any ol' ice cream. The Dakota Drug Store is home to one of the last operational Whirla-Whips in the United States. This was the machine that would eventually birth what Dairy Queen uses. We guess you could call it the Dairy Queen Mother. The Whirla-Whip is special because it turns any regular ice cream into soft serve. We all scream for this ice cream!
Article continues below advertisement
Oz Museum – Wamego, Kan.
There's no place like home, and sometimes that's exactly what you don't need. It's probably illegal to go to Kansas and not make at least one Wizard of Oz joke, and where else would you find an entire museum devoted to the book and the movie? The museum has more than 2,000 Oz-related artifacts from the 1939 Judy Garland movie, as well as memorabilia from earlier silent films, and the Diana Ross-helmed version, The Wiz. Click your heels together three times and maybe you'll be there.
Article continues below advertisement
Three Rivers Petroglyph Site – Tularosa, N.M.
Thousands of years ago, the Jornada Mogollon lived in the Southwest region of the United States. They left behind more than 21,000 petroglyphs, carvings of sunbursts, wildlife, masks, handprints, and geometric designs known as the Three Rivers Petroglyph Site. Fifty acres of the Chihuahua desert in New Mexico are covered in these petroglyphs. A one-mile loop that makes up a trail through the desert is the best way to get a good look at them.
Article continues below advertisement
Lake View Cemetery – Seattle, Wash.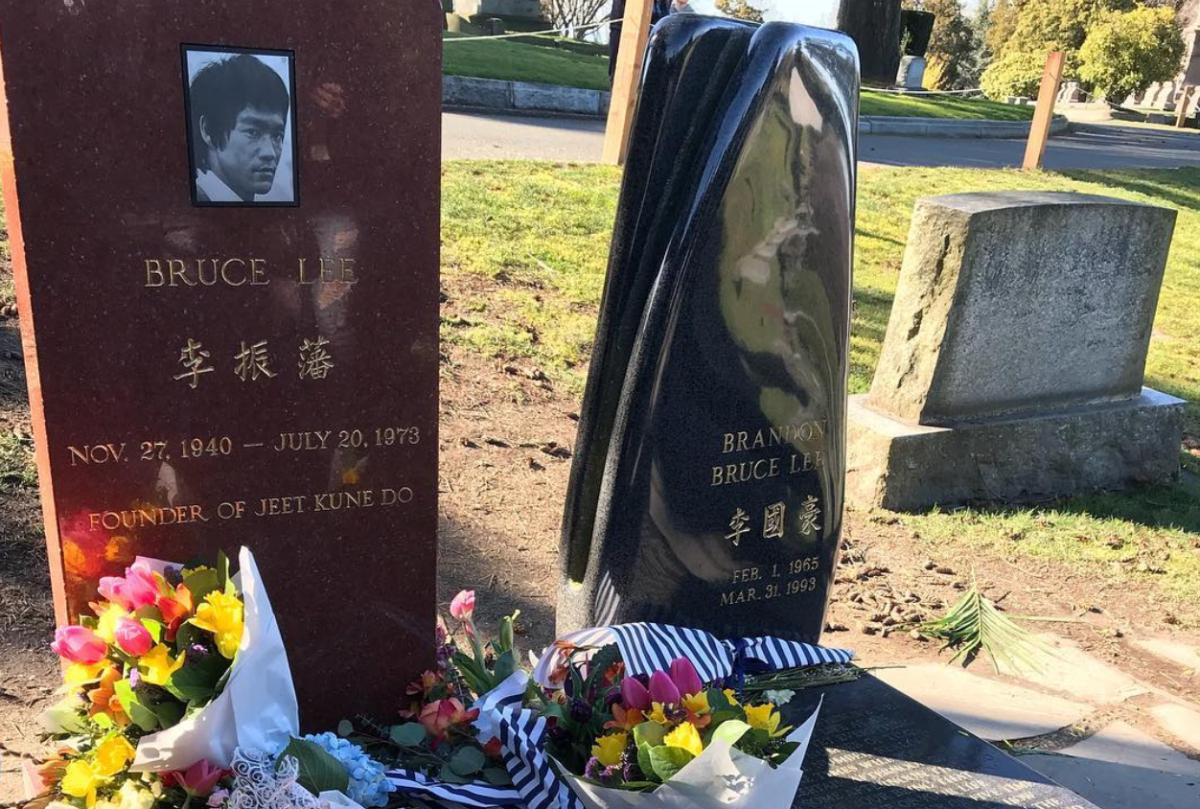 If we're honest, we're going to respectfully visit the graves of Bruce and Brandon Lee. RIP.
Article continues below advertisement
Prehistoric Gardens – Port Orford, Ore.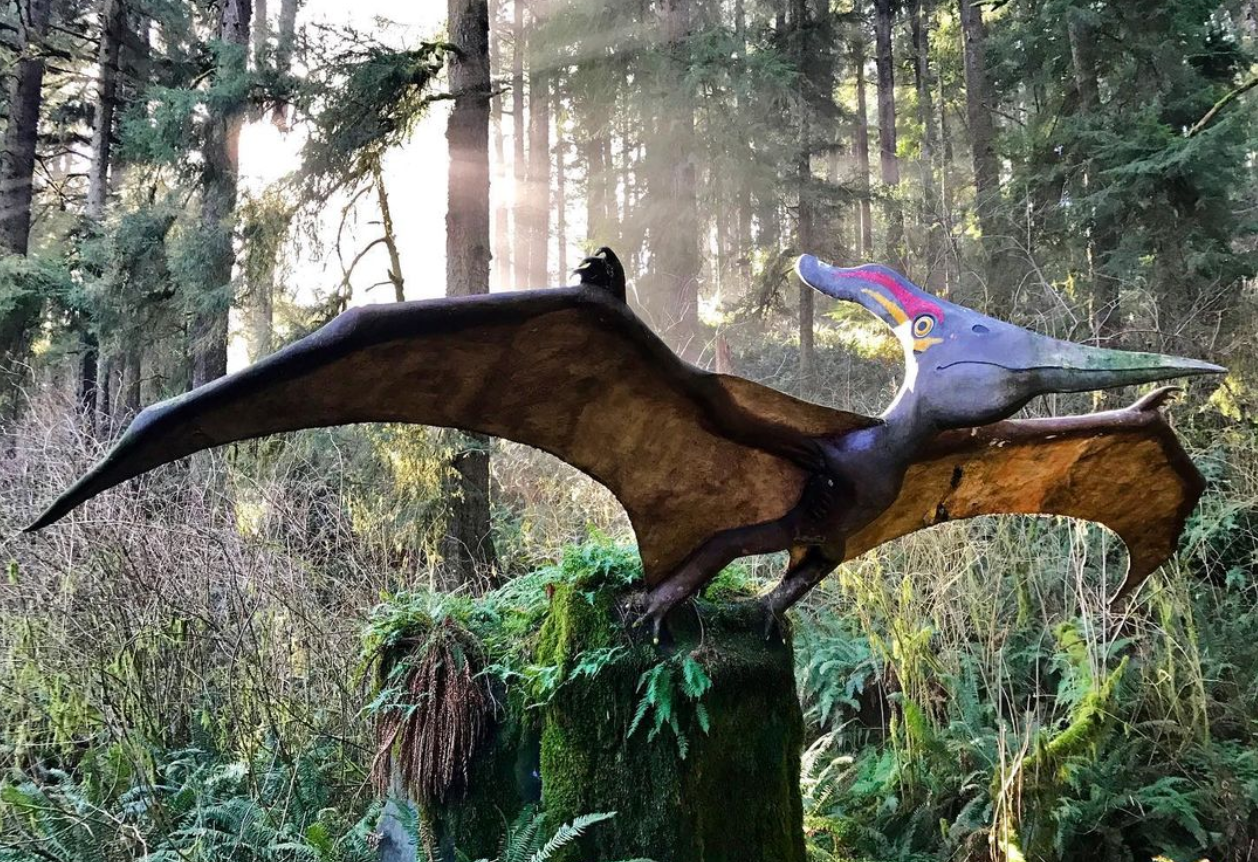 The Prehistoric Gardens were built by an artist, entrepreneur, sculptor, and of course dinosaur enthusiast. E.V. "Ernie" Nelson did what most have only dreamt about. He followed his passion. According to the park's website, "After working as a CPA and owning a mill machinery supply business, Nelson packed up the family and headed south from Eugene, Ore. to find a location to build his Dinosaur Park," and build it he did. Today the park is still in his family. They continue on with E.V.'s vision of a bigger, better world.
Article continues below advertisement
Erotic Heritage Museum – Las Vegas, Nev.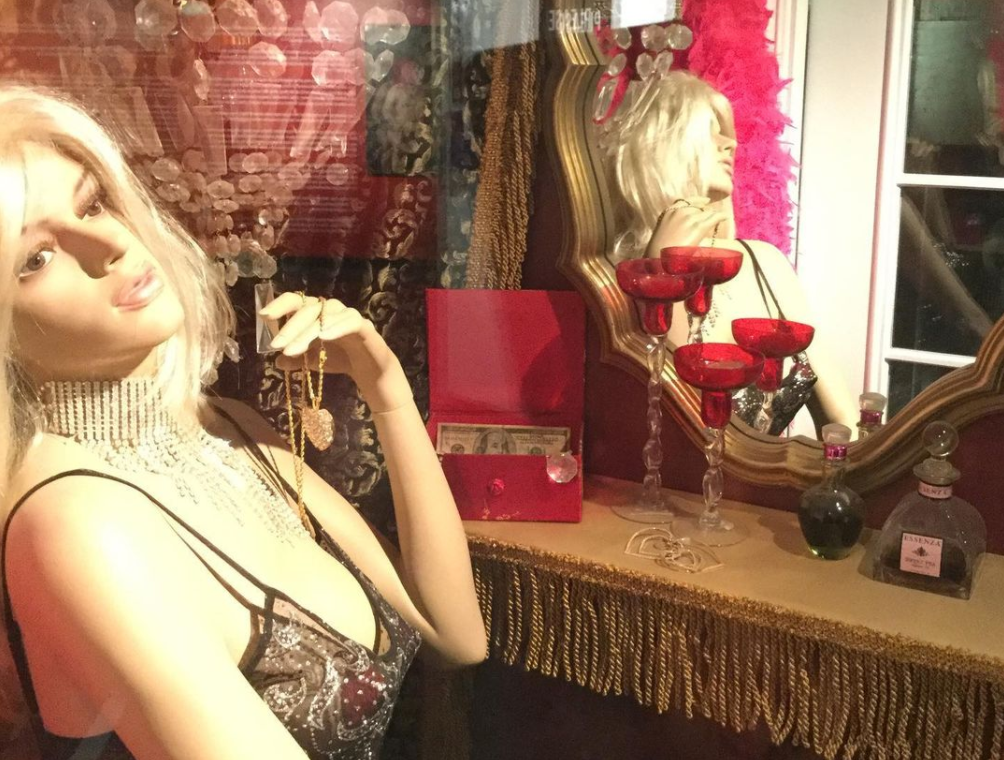 This museum is of course not for young children. Nestled in the City of Sin, it contains one of the world's largest collections of pornography, but it's so much more than that. Exhibits range from deep dives into fertility deities to a celebration of The Garden of Earthly Delights, back up to sex in space. Please go with the understanding that above all else, this is a beautiful learning experience.
Article continues below advertisement
Santa Cruz Mystery Spot – Santa Cruz, Calif.
Who doesn't love a good mystery? The Santa Cruz Mystery Spot is a bizarre gravitational anomaly that plays with your perceptions of the laws of physics. It's a real whodunnit! If you're interested in having some semblance of control over how out of control you can feel, then this is the bizarre place for you. Bonus, the '80s vampire film The Lost Boys was filmed in Santa Cruz, so you can always stop by the boardwalk to try and find "all the damn vampires."