We Figured out Who Chelsea's Friend Savanna Is on 'Selling Sunset'
Who is Chelsea Lazkani's friend Savanna on 'Selling Sunset'? She and her friend Alexanne apparently have some history with Bre Tiesi.
Come for the fancy houses, stay for the petty drama. The newest season of Netflix's Selling Sunset has arrived, and we are so here for it. Model (and Nick Cannon's baby mama) Bre Tiesi is one of the newest cast members on the show, and she quickly makes it clear exactly where she stands with each of her fellow real estate agents at the Oppenheim Group.
Article continues below advertisement
In the first episode of Season 6, Chelsea Lazkani invites her friends Savanna and Alexanne to Emma's broker's open. When introducing Savanna to Jason Oppenheim, Chelsea says, "This is my best friend Savanna. She could be a client for this house because she can afford to buy it." Obviously, that only made us wonder who exactly Savanna is. Our curiosity was piqued even more when it was revealed that Bre apparently knows Chelsea's friends — and doesn't exactly get along with them.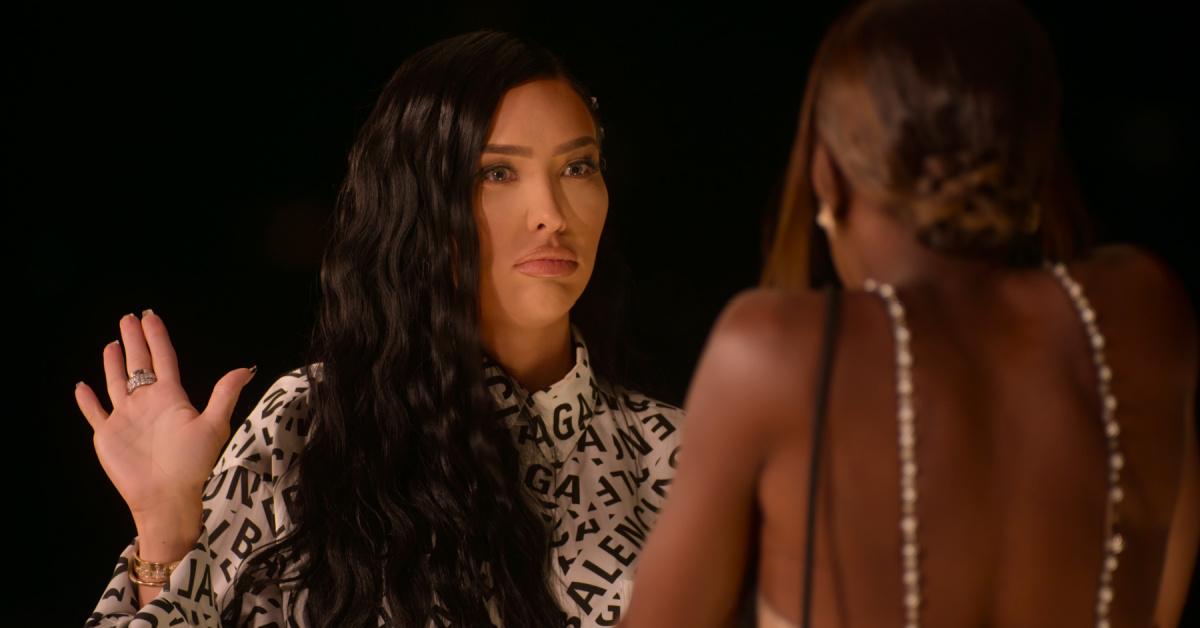 Article continues below advertisement
Who is Chelsea's friend Savanna on 'Selling Sunset'?
We had to do a bit of a deep dive to figure out the identity of Savanna in Selling Sunset. She only appears briefly in one episode and the chyron doesn't reveal her last name. Luckily, we had some time on our hands to do a little bit of investigative work and we discovered that Savanna is Savanna Mothner (née Legg).
Savanna's own Instagram is private, but Chelsea follows her on the platform (as does Bre). As for how she can afford buying Emma's listing, we found a bit of info there, too, thanks to a handy 2015 profile from Weddings Style Magazine. Savanna appears to be married to Michael Mothner, who is the founder and CEO of Wpromote (a digital marketing agency that reportedly brings in hundreds of millions of dollars in revenue yearly).
Article continues below advertisement
Who is Chelsea's friend Alexanne?
Alexanne was much easier to track down, thanks to her unique name and public Instagram profile and TikTok page. She's Alexanne Wagner, a producer, and founder of 127 Media Group. Alexanne also follows Savanna Mothner on Instagram, and even has a few Instagram posts in which Savanna is tagged, including a slideshow that features a selfie of the two women in the same outfits from their Selling Sunset appearance, As well as a post showing Alexanne, Savanna, and Chelsea prepping for filming together:
Article continues below advertisement
Viewers may have noticed that Bre mentions working with Alexanne and Savanna "at Rockstar," which turns out to be a reference to Rockstar Energy Drink. Here's a photo of Bre from 2012 when she worked as one of the Rockstar Energy models.
(Did we spend way too long scrolling through 10 years of Rockstar Energy's Facebook photos to to find that picture? Yes, yes we did. But it was nice to find the confirmation! Bre even commented on the post!)
Article continues below advertisement
Alexanne also appears to have worked with Rockstar Energy Drink, according to this very old "Babe of the Day" profile, also from 2012. There's no apparent link between Rockstar Energy and Savanna, but Bre mentions that all three of the women worked together at the same modeling agency — and that they "didn't get along."
Needless to say, Bre, Savanna, and Alexanne do appear to go way back, although we have no idea about why they didn't get along (assuming that's factual and not just some reality tv truth-bending — after all, Bre and Alexanne do still follow one another on Instagram!).
Season 6 of Selling Sunset is now available to stream on Netflix.