Chelsea's Dad Gives Kwame His Blessing on 'Love Is Blind,' but What About Chelsea's Mom?
During Season 4 of 'Love Is Blind,' Chelsea introduces her dad to Kwame. Who else is in Chelsea's family? Details on her mom, brother, and nephew.
Spoiler alert: This article contains spoilers for Love Is Blind Season 4.
Season 4 of Love Is Blind is heating up as the contestants introduce their partners to their parents. One contestant who is a little nervous about the occasion is Chelsea. She explains prior to their meeting that she didn't share too much information with her father Charlie about the experiment or her fiancé, Kwame.
In fact, she really wasn't so sure if her dad would approve of the fact that she was walking down the aisle in less than a month.
Article continues below advertisement
So, what happens when Chelsea's dad comes to dinner to meet Kwame? Also, where was Chelsea's mom during all this? Keep scrolling to find out.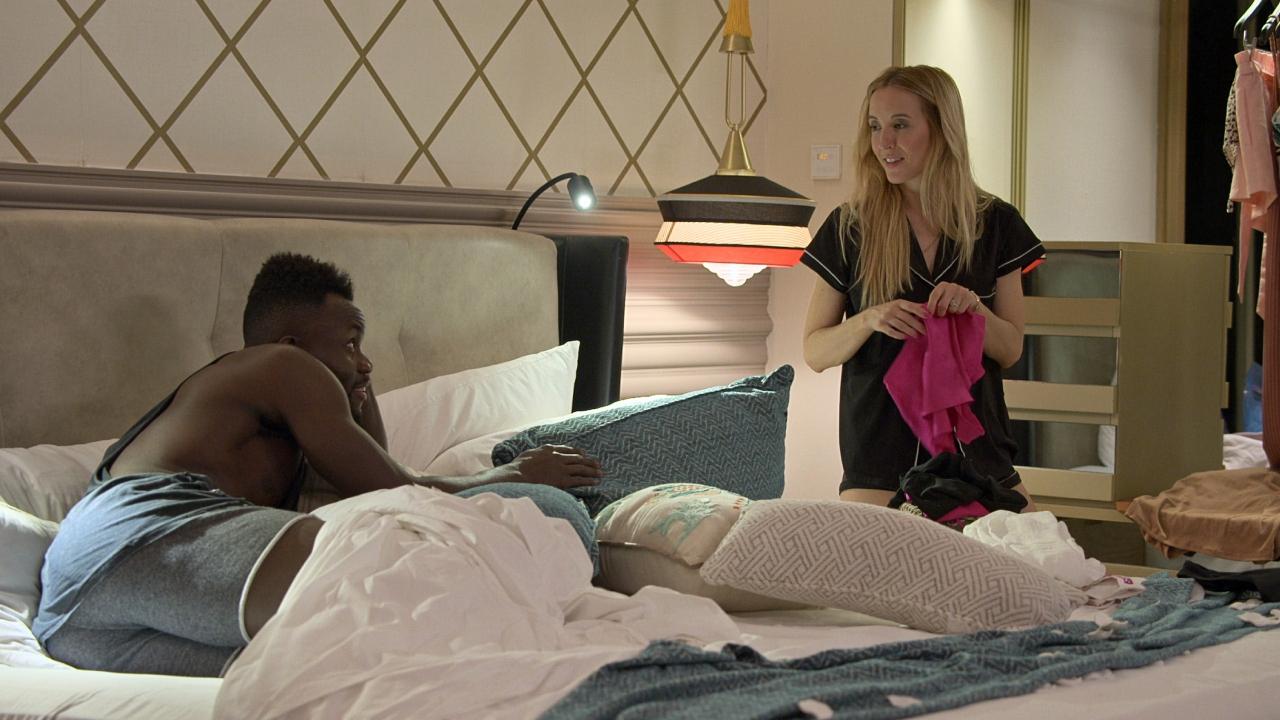 Article continues below advertisement
Who are Chelsea's parents? Her father Charlie makes an appearance on 'Love Is Blind.'
Chelsea's father, Charlie, meets Kwame over dinner and says he likes him. "I'm so happy for you, honey," he says as he gives his daughter a hug.
The patriarch does appear genuinely happy about the news, and after Kwame directly asks him, he gives them his blessing to marry. Overall, it was a nice meeting.
"I'm shocked," Chelsea says in an aside, adding, "but I'm super hopeful the rest of my family will accept Kwame and will understand our connection and relationship."
However, as one fan pointed out, Charlie doesn't really know Kwame's true character — or the fact that he first had his eyes on Micah rather than Chelsea. If he did, he may have a different opinion of his daughter's soon-to-be husband.
Article continues below advertisement
Now, you may be wondering why Chelsea's mom wasn't present at the dinner. That's because her parents are divorced and her mom, Olen Bosma, has since remarried a man named John Bosma.
Fortunately, Chelsea appears to be super close with her mom. In 2020, Olen wished Chelsea a happy birthday and referred to her as a "best friend, confidant, shopping buddy, and best daughter in the world."
Article continues below advertisement
Olen is also the mother to Chandler Griffin, who is Chelsea's brother.
Article continues below advertisement
Does Chelsea have siblings? Meet Chandler, who recently became a dad.
Chelsea has one sibling, a brother named Chandler. He lives in Hesperus, Colo.
On Instagram, Chelsea previously shared a screenshot of the video call she had with Chandler and his wife, Katherine Griffin, in which they told her they were going to be having a child.
Article continues below advertisement
Chelsea is now an aunt to their son, Wesley. In November 2022, she shared a sweet video of them together here.