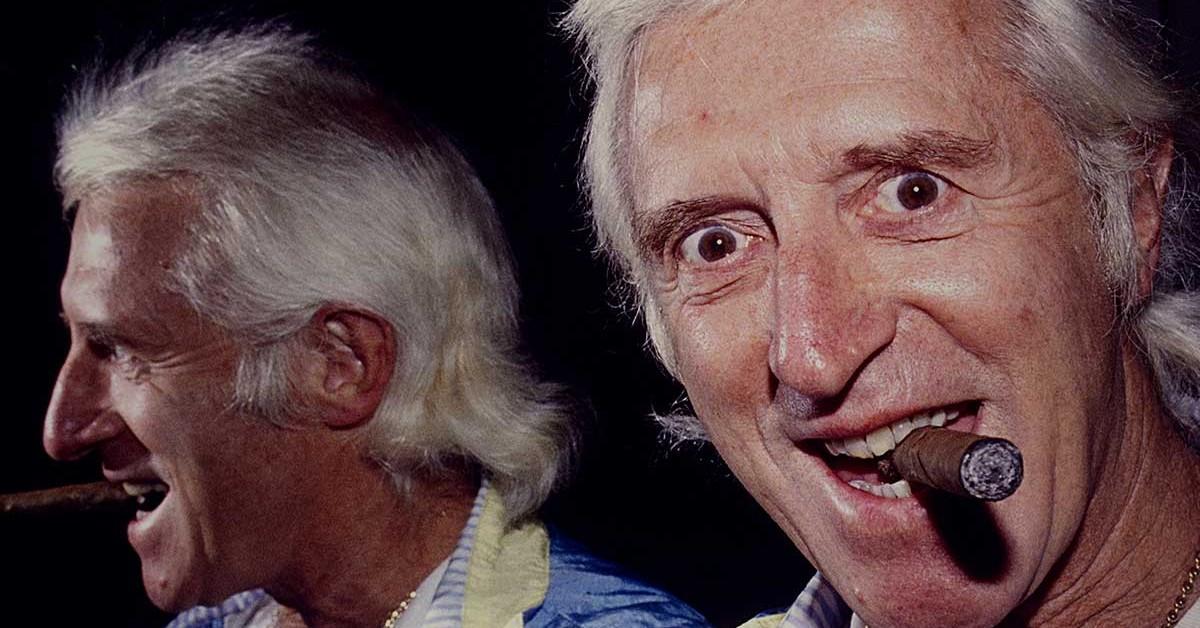 Netflix's Jimmy Savile Docuseries Features a Disturbing Picture of the DJ Drawn by a Child Infirmary Patient
Upon pondering over the power of celebrity, it's truly frightening. To be worshipped by the public for simply doing a job, for providing entertainment, for earning a bountiful salary — it's almost, dare we say, embarrassing? These days, the controversial "cancel culture" may not have let now-disgraced late DJ, radio personality, and BBC presenter Jimmy Savile get away with what started as rumored sexual abuse of minors as young as 5 years old for decades.
Article continues below advertisement
Having rubbed shoulders with the Beatles, the Rolling Stones, and Prince Charles, Jimmy Savile was known for his work on hit TV shows Top of the Pops and Jim'll Fix It in the '60s and '70s. "If you think about all the stories that have been published about celebrities in the last 40 years, there is a much larger volume of stories which have never been published and never seen the light of day," British journalist Dominic Carman states in Netflix's haunting two-part docuseries Jimmy Savile: A British Horror Story.
The docuseries highlights Jimmy's career, his untouchable pop culture influence, and the investigation of over 450 heinous allegations of sexual assault and abuse that occurred after his 2011 death. But how could such a philanthropic and charitable person be a vile monster? It's sickening to realize that Jimmy's unchaperoned "volunteer work" at several infirmaries gave him access to harm sick children. The docuseries showcases an unflattering picture of Jimmy drawn by a child patient. While it may have seemed silly at the time, in hindsight, it's completely disturbing.
Article continues below advertisement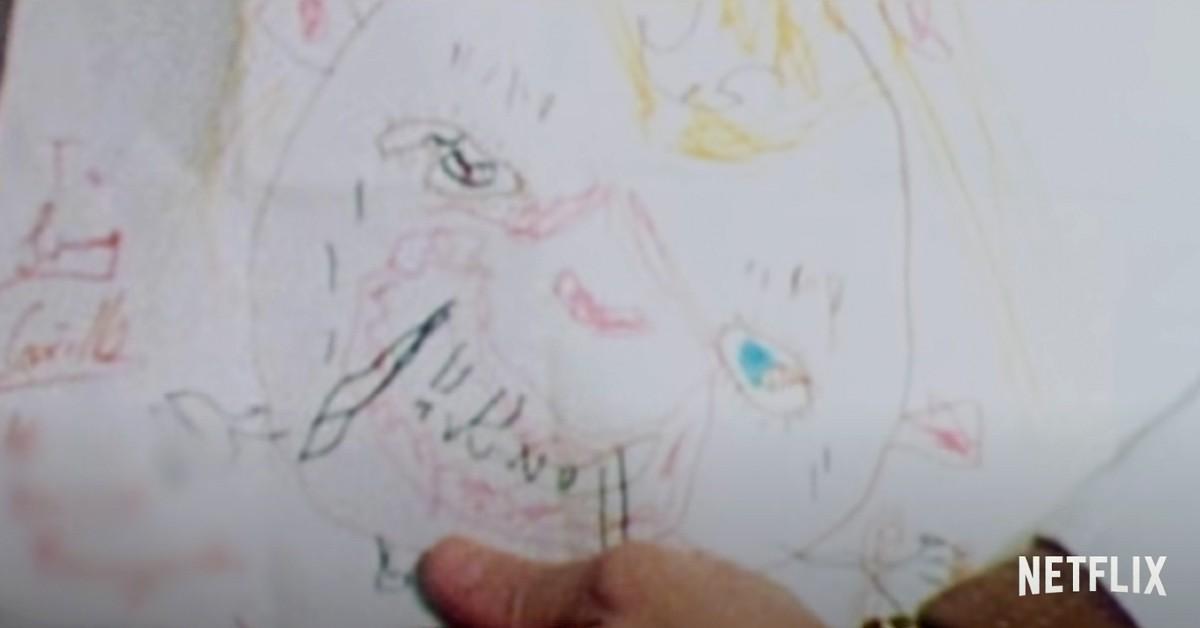 Jimmy Savile's reaction to the crayon portrait offers a disquieting moment between him and the child patient who drew it.
In Part 2 of the docuseries, it's stated that "by 1990, Jimmy Savile [had] charitable relationships with over 50 hospitals and children's homes across Britain."
And, according to The Guardian, Jimmy "was given free rein to sexually abuse 60 people, including seriously ill eight-year-olds, over two decades at Stoke Mandeville hospital due to his gold-plated status as a celebrity fundraiser, an inquiry has found." So, that's your unsettling preface.
Article continues below advertisement
In footage featuring Jimmy Savile visiting a child patient, he's gifted with a distorted caricature made with crayons. "Look at that. That is supposed to be me, that," Jimmy says while holding the drawing up to the camera. "What did I ever do to you that you would draw that picture of me?"
The bed-ridden patient — whose face is blurred and is said to be female — responds with one disquieting word: "Everything."
Article continues below advertisement
Jimmy sarcastically gasps before saying, "Super times. Super times for all. No danger about — in fact, let me tell you, if you don't work in a hospital, you really are missing something. In fact, you're missing everything."
Unfortunately, the grin Jimmy Savile gives the camera subsequent to this interaction will stay with us for longer than we wish it to.
Part 1 and 2 of Jimmy Savile: A British Horror Story are currently streaming on Netflix.
If you need support, call the National Sexual Assault Hotline at 1-800-656-4673 or visit RAINN.org to chat online one-on-one with a support specialist at any time.