Was Linda Tanner a Real Lawyer for Theranos? Details on Michaela Watkins' Character in 'The Dropout'
Linda Tanner is part of the in-house legal team for Theranos in the Hulu series 'The Dropout.' But was Linda a real lawyer? Here's what we know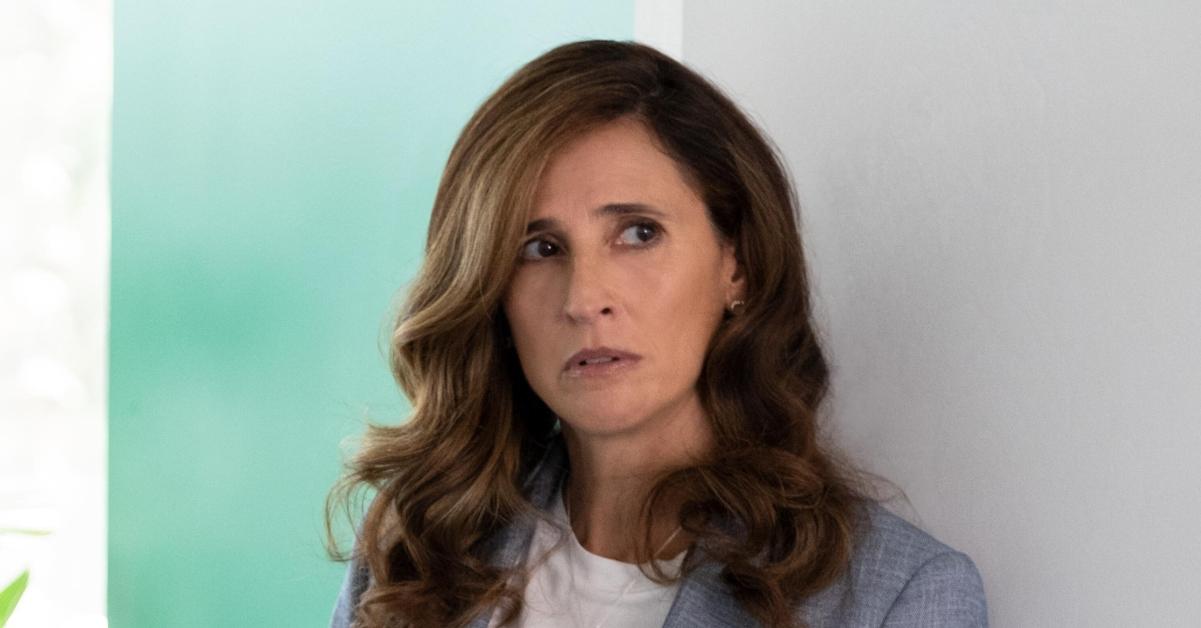 Spoiler alert: The following article contains spoilers for Hulu's The Dropout.
Any lawyer representing Theranos would have had to be tough as nails to deal with the company's legal issues. In the Hulu series The Dropout, lawyer Linda Tanner (Michaela Watkins) is part of Theranos's in-house legal team, and she unintentionally plays a role in the death of chemist Ian Gibbons (Stephen Fry).
Article continues below advertisement
In Episode 5, "Flower of Life," Ian panics when he's served a subpoena to testify in the ongoing lawsuit between Elizabeth Holmes and her old friend/neighbor Richard Fuisz (William H. Macy). Richard had noticed that Ian's name was on a lot of the Theranos patents, hence why he served Ian with the subpoena.
Linda devises a strategy to get Ian out of testifying, and unfortunately, it ends in tragedy.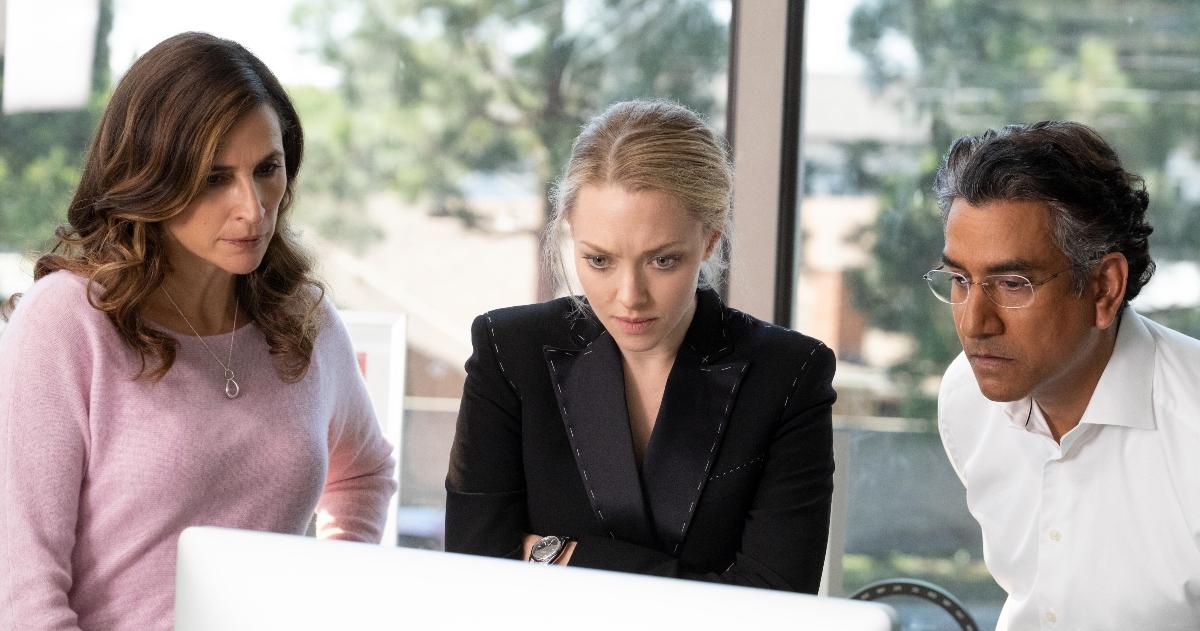 Article continues below advertisement
Was Linda Tanner a real-life Theranos lawyer?
Based on the ABC News podcast upon which The Dropout is based, Linda Tanner was not a lawyer for Theranos in real life. In the series, Linda is more of a composite of various legal team members that Theranos worked with over the years.
Michaela Watkins, the actress who plays the lawyer, told Comic Book Resources that she was "fascinated" by Linda Tanner, explaining that she thinks Linda believes "that the people [she] work[s] for and the people that [she] think[s] are impressive are as great as [she] want[s] them to be."
"I think that Linda Tanner is all-in on Elizabeth Holmes," the actress continued. "I think also [that] my character really wanted to believe that she [was] on a winning team."
Michaela also noted that the awe her character felt toward Elizabeth Holmes parallels the awe she herself feels while watching Amanda Seyfried embody the role of the disgraced Theranos founder.
Article continues below advertisement
"[Amanda's] portrayal is so real that I got goosebumps all the time. Like I genuinely had a hard time being like, there's Michaela, who is just so impressed by Amanda, and then there's Linda Tanner, who's so impressed by Elizabeth Holmes. The two were happening at the same time," the actress said.
Article continues below advertisement
Linda is the last person to interact with Elizabeth in 'The Dropout' Season 1 finale.
Linda is positively gobsmacked by Elizabeth's cavalier attitude after her company finally tanks. Elizabeth tells her she has a boyfriend and seemingly feels no remorse for the fact that she's caused pain for so many people.
At that point, it dawns on Linda that people could be hesitant to hire her because she's worked for Theranos. "You hurt people!" she says to Elizabeth, who basically runs away like a child, going so far as to put in earplugs.
In the same CBR interview, Michaela noted that the self-delusion that kept Theranos running and legally protected (up until it wasn't) was almost darkly comical — "not that destroying people's lives is funny," she said. "I don't mean that. I mean the mental gymnastics that my character has to do to make it OK to do it, and then find out that you're morally reprehensible — I think that is what's humorous, in like a Chekhov way."
All eight episodes of The Dropout are now streaming on Hulu.