Chris Combs and His Wife, Brittany's Love Story Began Long Before '1000-lb Sisters'
Article continues below advertisement
Like Chris's sisters, he decided to take charge of his health and document it on 1000-lb Sisters. Between the weight loss, fans know Chris for his distinct, raspy voice, his stern approach to his sisters, and the family he created with his wife, Brittany Combs.
Keep reading to discover everything we know about Chris's wife!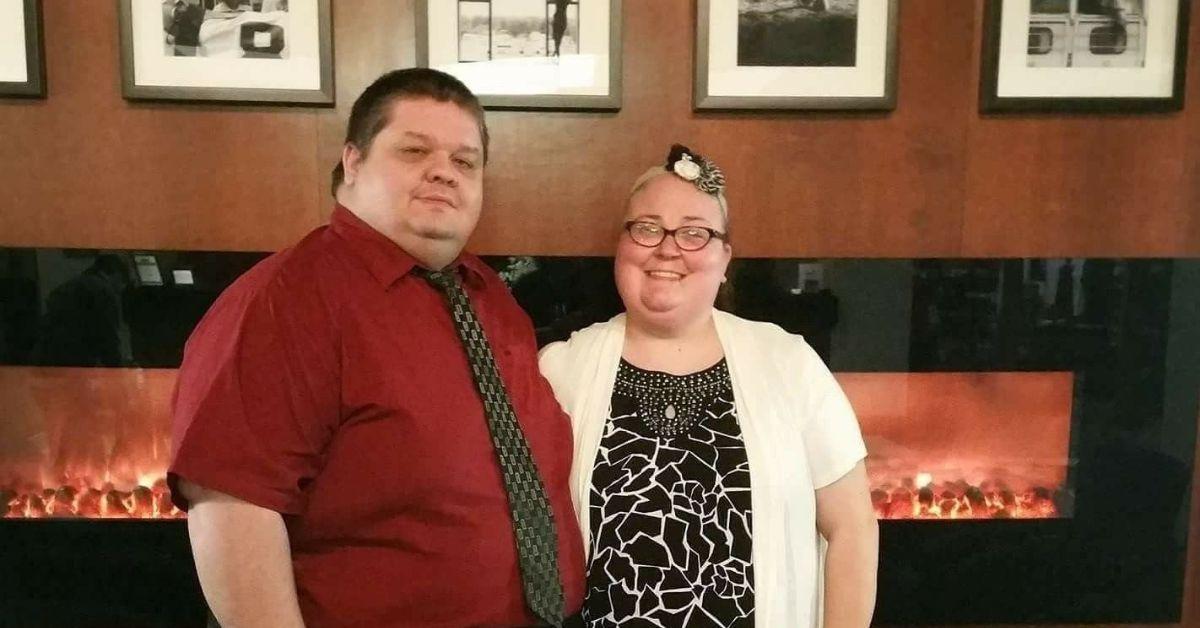 Article continues below advertisement
'1000-lb Sisters': Who is Chris's wife? The pair met before TLC came into their lives.
While his siblings haven't always been lucky in love, Chris met his match in 2012. After accepting a management position at McDonald's, Chris connected with a fellow manager, Brittany. Chris and Brittany quickly formed a friendship, which eventually turned into them dating and getting engaged in 2016.
Article continues below advertisement
Brittany and Chris tied the knot on Oct. 15, 2016, four years before 1000-lb Sisters debuted in January 2020. They seemingly don't have any children together, although Brittany is a stepmother to Chris's adult children, Brandon and Emily. The pair also have a grandson, Iris, with whom they snapped a photo in January 2022.
"I want to thank his momma for bringing this boy in my life and God cause I didn't even know how much I needed him in my life!! I want to wish Iris, aka my boy," Chris captioned under a photo of him, Brittany, and Iris. "HAPPY Bday from PAPPY."
Article continues below advertisement
According to Brittany's Facebook account, she still works at McDonald's as a manager. Chris is also still a manager there and works alongside his wife at the same store where they met. Additionally, Brittany has a cameo account to connect with her fans. In her bio, she described herself as "a small-town girl who loves Jesus and her family." Unfortunately, the cameo seems to be "temporarily unavailable" for now.
Article continues below advertisement
Chris Combs and his wife Brittany are adorably public on the Internet.
Since 1000-lb Sisters aired, fans have seen glimpses of Chris and Brittany's marriage. The couple also use their social media accounts to share their love. In February 2022, Chris posted several photos from his and Brittany's 1940s-era "gangsta" shoot and said his look was "almost as good as my wife's look."
Article continues below advertisement
Brittany mainly boasts about her man on Facebook. In October 2021, she used her platform to celebrate the couple's milestone anniversary. The post included multiple pictures from their wedding day and a sweet caption commemorating five years of marriage.
"Happy anniversary to the love of my life Chris Combs," Brittany wrote. "I can't believe it's been five years already. I love you so much. We have come a long way in these five years."
Several years since Brittany's post have passed, but thankfully, the pair is still enamored with each other and has returned for 1000-lb Sisters Season 4.
New episodes of 1000-lb Sisters air Tuesdays at 9 p.m. EST on TLC and Discovery Plus.