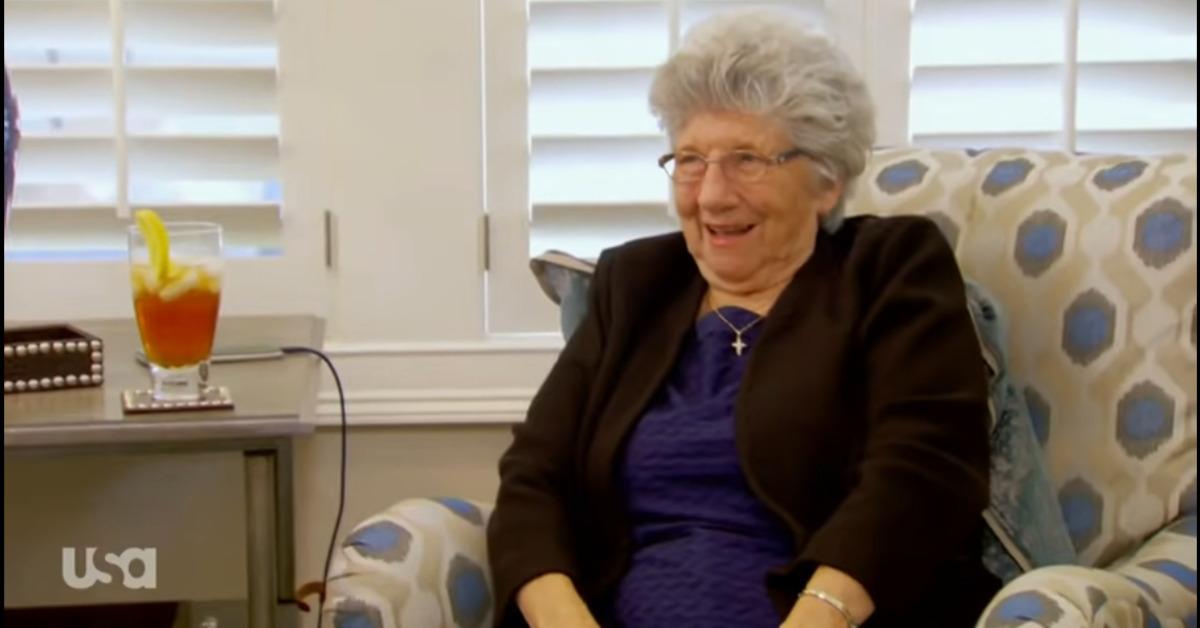 The 'Chrisley Knows Best' Premiere Has Fans Mourning Aunt Francis's Death All Over Again
There's plenty to talk about regarding the Chrisley family as their reality TV series Chrisley Knows Best returned for its midseason premiere on June 23, 2022. Todd and Julie Chrisley were recently convicted of tax evasion, but USA is continuing to air the 10th season of their hit series, which was filmed before the verdict came in. Cancellation rumors have begun to swirl around the show, but nothing is for sure yet.
Article continues below advertisement
But another important item that fans are still thinking about is the passing of Todd's aunt Francis, who was a recurring presence on the USA Network reality series. Francis passed away on March 17, 2022, at the age of 85, and her hijinks on Chrisley Knows Best (particularly with her sister and Todd's mom Nanny Faye Chrisley) were a highlight.
Read on to learn more about the awesomeness of Francis Chrisley and how Todd paid tribute to his beloved aunt. The show won't be the same without her.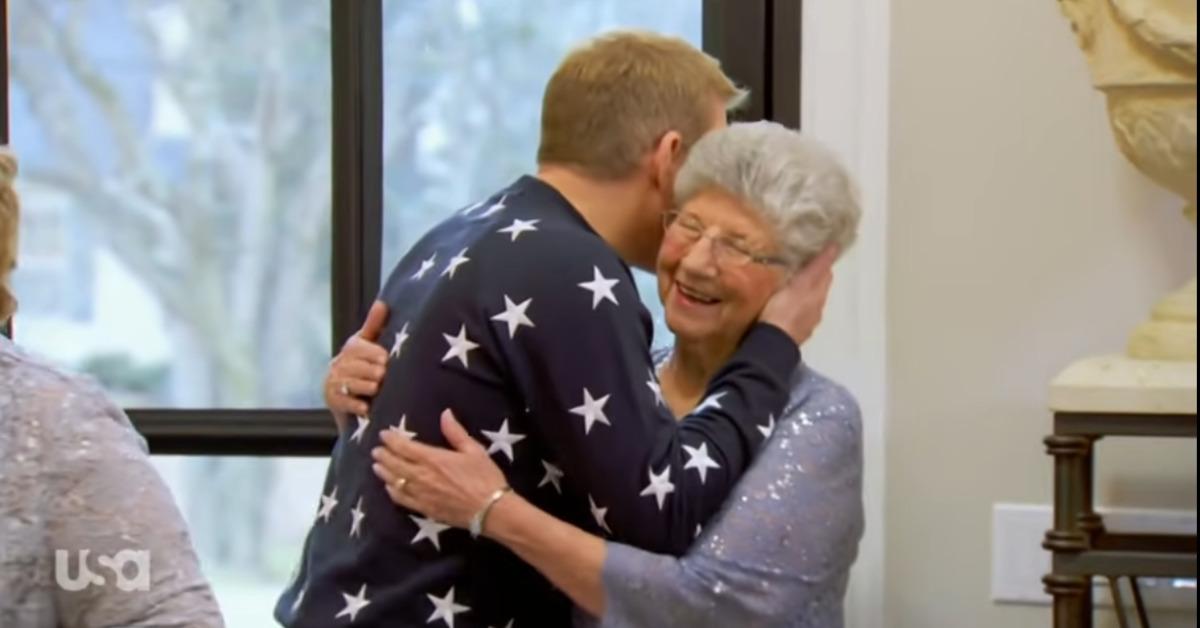 Article continues below advertisement
Who died on 'Chrisley Knows Best'? Get to know Todd Chrisley's aunt Francis?
Francis Chrisley was Todd Chrisley's aunt and Faye Chrisley's sister. She appeared in several episodes of Chrisley Knows Best, usually with Nanny Faye. Together, the two once formed their own neighborhood patrol (complete with uniforms and their own golf cart). Like Faye, Francis was full of life and didn't let anything slow her down.
But not all of Francis' best moments were as a partner in crime to Faye. Another hilarious installment included Todd trying to lecture his Aunt Francis about STDs. Understandably, it didn't go well. While Francis didn't appear on the series as often as Faye, whenever she turned up, the audience knew that something fun was going to happen.
Article continues below advertisement
What happened to Todd Chrisley's aunt Francis Chrisley?
Francis Chrisley's cause of death has yet to be officially announced. Some media reports claim she was battling cancer, but that wasn't mentioned when Todd paid tribute to his aunt on Instagram the day she passed away.
"She was one of the most amazing women ever," he said, "and my mother's best friend."
Article continues below advertisement
That friendship and Francis Chrisley's love for life shone through on Chrisley Knows Best. She will definitely be missed not just by her family and loved ones, but by the fans who grew to embrace her and appreciate her sense of adventure. Who else would still be taking a burlesque dance class in their 80s? May we all have the spirit that Francis did.
Chrisley Knows Best airs on Thursdays at 9 p.m. ET on USA Network.