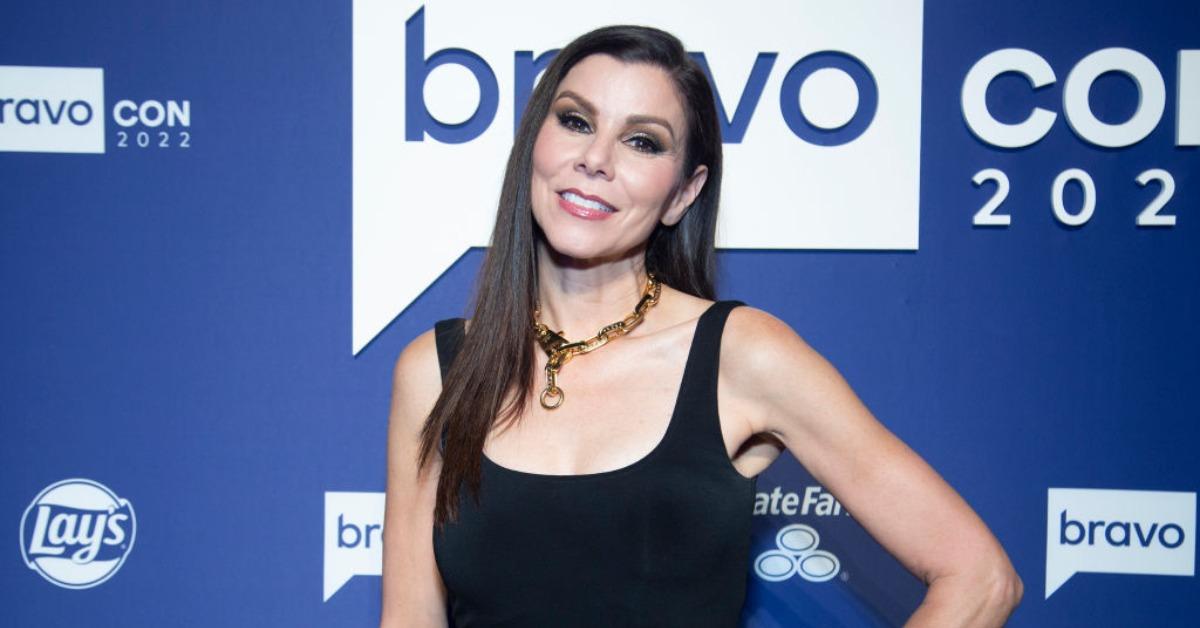 Heather Dubrow Announces That Child Collette Dubrow Is Transgender and Goes by Ace
If you or someone you know is a member of the gay, lesbian, bisexual, transgender, queer, and questioning community and need support, the LGBT National Help Center provides free and confidential resources.
Article continues below advertisement
Collette now goes by the name Ace. How did Heather respond to her child's news? Are any of Heather's other children a part of the LGBTQ+ community? Here is what we know.
Collette Dubrow is transgender and goes by the name Ace.
Article continues below advertisement
The TV personality shared the news on her Instagram yesterday, which was National Sons Day. She took a photo of Ace's name drawn in the sand and captioned it, "All we can say is Ace, we love you so much and we are proud to be your parents. Your brother and sisters love and support you too."
Ace is 12 years old and his pronouns are he/him. He currently doesn't have any accounts on social media.
Both of Heather Dubrow's daughters are a part of the LGBTQ+ community.
Article continues below advertisement
Ace is not the only one of Heather's kids who is a part of the LGBTQ+ community. Heather's oldest daughter Max is open about being bisexual. In fact, she released her first book titled I'll Give It to You Straightish back in 2021. The book, which is focused on her navigating sexuality as a teenager, has received positive reviews.
Max also has a popular podcast of the same name that she started when she was 16. She has had a star-studded guest lineup, including Jordyn Jones and Gabbi Hanna. Soon after the release of her podcast, her youngest sister Katarina came out as part of the LGBTQ+ community.
Article continues below advertisement
Kat credited her sister Max as helping her be honest with her sexuality. She told People that when she came out to her family, "I was really stressed. But I'm really grateful that I have Max as an older sister, that she has already gone through all of this. Seeing my sister be so proud, and to see her be so comfortable with herself, it just makes me feel like I have nothing to worry about."
Max now attends Tufts University in Boston.
Heather and Terry Dubrow are big supporters of their children.
Article continues below advertisement
With three out of her four kids in the LGBTQ+ community (she also has a son, Nick), Heather Dubrow has continued to be a loving and supportive mother toward her kids.
She recently told ET that, "I have four children and they are all very, very different, and my job as a parent is to create healthy, functioning, independent humans. Whether those humans are straight, gay, bi, trans, they like to wear girls clothes, boys clothes, gender-neutral clothes, I don't care. That does not fall within what I am talking about."
Heather's husband and the father of all of her kids, Terry Dubrow, has also spoken up about advice to fellow parents who have kids exploring their sexuality. He said that, "My advice in these situations for parents is do more listening than talking. When you are talking, remember it's not about you. It's about your child."