Swifties Found a "Cornelia Street" Easter Egg in 'Marvel's Spider-Man' Video Game
Even gamers aren't free from Swifties. An eagle-eyed fan noticed that Cornelia Street intersects with 13th Street in 'Marvel's Spider-Man.'
Swifties are everywhere — even in your favorite video games. Though the Taylor Swift fanbase may not have a large overlap with video game lovers, there are a handful of gamers who also are avid fans of the superstar (I, myself, am one of them).
Article continues below advertisement
Though other artists like Halsey and Travis Scott have made significant contributions to the gaming world, it's an industry that Taylor has steered pretty clear from. But that doesn't mean her fans haven't left a few Easter eggs of their own behind.
Article continues below advertisement
All about the Cornelia Street Easter egg in 'Marvel's Spider-Man.'
In a video posted by Taylor Selby (@jtselbyy on TikTok), she asked her husband to find Cornelia Street in Marvel's Spider-Man on PlayStation— only to find a subtle Taylor Swift Easter egg in the process.
Marvel's Spider-Man game takes place in Manhattan, Spider-Man's canon hometown. For those who haven't played the PlayStation exclusive yet, the title follows Peter Parker's venture to take down Mister Negative before he takes control of the criminal underworld rampant in New York City.
Article continues below advertisement
Because of this, it would be reasonable to suspect that Cornelia Street is a location players can visit in the game. The Manhattan street is known for the home Taylor lived in, and is the subject of the heartfelt track "Cornelia Street" from her seventh studio album "Lover."
Article continues below advertisement
In her song, Taylor directed her partner to visit the popular street, only to find that Cornelia Street intersected with 13th Street — and any Swiftie knows that 13 is Taylor's lucky number (and a common Easter egg she leaves for fans).
"Whoever made this game is a Swiftie," the TikToker captioned the post. "It's not even geographically accurate and yet there's a corner of 13th and Cornelia Street."
Before jumping to conclusions that this is just a coincidence, Cornelia Street doesn't actually intersect with 13th Street in Manhattan. Instead, the street is bracketed by Bleeker Street on one end and the Fourth Street and Sixth Ave intersection on the other.
Article continues below advertisement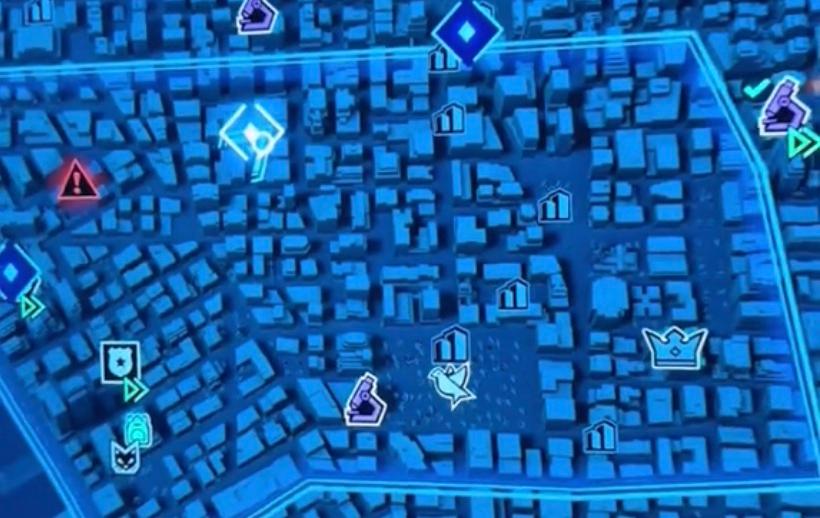 What other reason would a developer have for making such a clear geographical blunder if not to leave a subtle clue of their love for Taylor Swift?
Article continues below advertisement
Of course, the video quickly went viral on TikTok, earning more than a million views as of this writing. The comments are filled not with notes from fans of the Spder-Man games (even though the sequel is slated to come out this year); instead, Swifties are rejoicing at the little Easter egg — and it's even convincing a few of them to pick up the title.
"My Marvel Swiftie heart loves this," one viewer commented, while another wrote "13th and Cornelia? Yeah one of the devs is [for sure] a Swiftie."
Article continues below advertisement
The in-game Cornelia Street actually isn't located in the same place it is in real life (if you didn't already gather it from the fictional intersection) — but the TikToker kindly showed players where in Marvel's Spider-Man the Swiftie intersection is. It's actually about four blocks northwest of the Washington Square Arch, so you'll have to do some hunting to find this Easter egg.
"Were the traffic lights saying 'I don't know'?" another joked in the comments, referencing "Death by a Thousand Cuts" from the same album.
Since she and longtime boyfriend Joe Alwyn seem to have split, Taylor may never walk Cornelia Street again — but Spider-Man players will be continuously visiting this locale in-game.