A Relationship Timeline: How Joe Alwyn Joined Taylor Swift's Long List of Ex-Lovers
Here's a look at Taylor Swift and Joe Alwyn's (reported) relationship timeline and what her songs reveal. Because of six years of dating, they've split.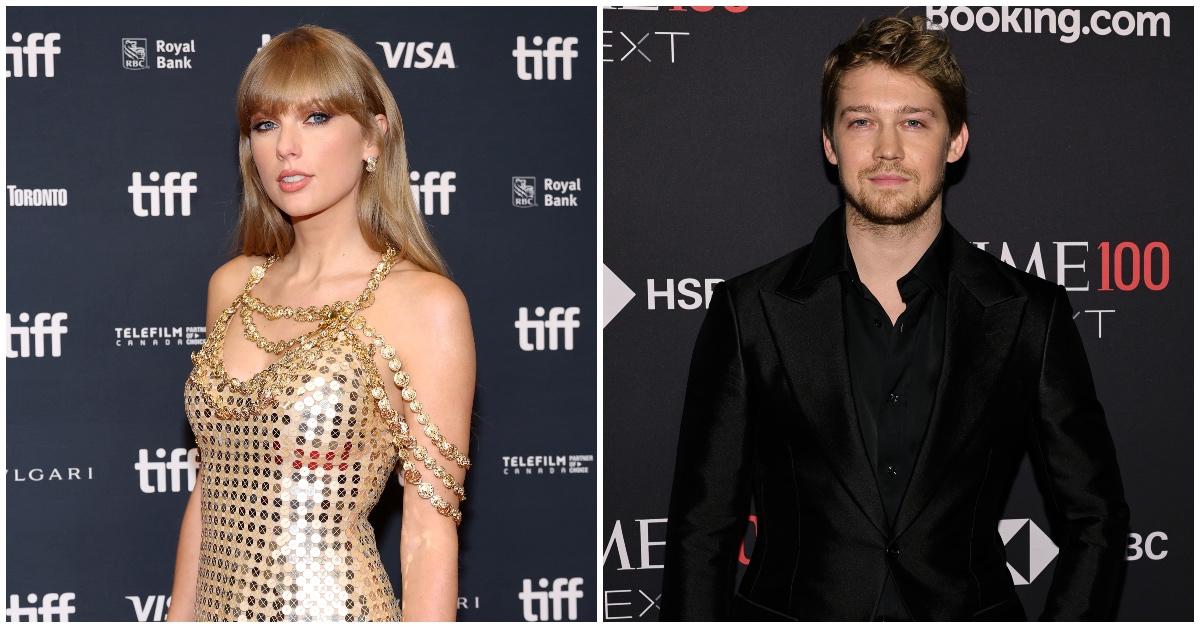 Fans lost their minds when Taylor Swift started dating actor Joe Alwyn. The Grammy-winning musician has been subject to speculation, ridicule, and sometimes even vitriol over her romantic choices, even if she ended up hurt in the relationship.
Article continues below advertisement
Following her album "Reputation" and her public declaration of undying love for Joe, fans were thrilled that she had found someone deserving of her affection. However, it's implied in a few of Taylor's songs that her current relationship wasn't always easy — and they reportedly broke up for good in early 2023. Here's what you need to know about Taylor Swift and Joe Alwyn's relationship timeline.
Joe Alwyn and Taylor Swift's relationship was first confirmed in May 2017.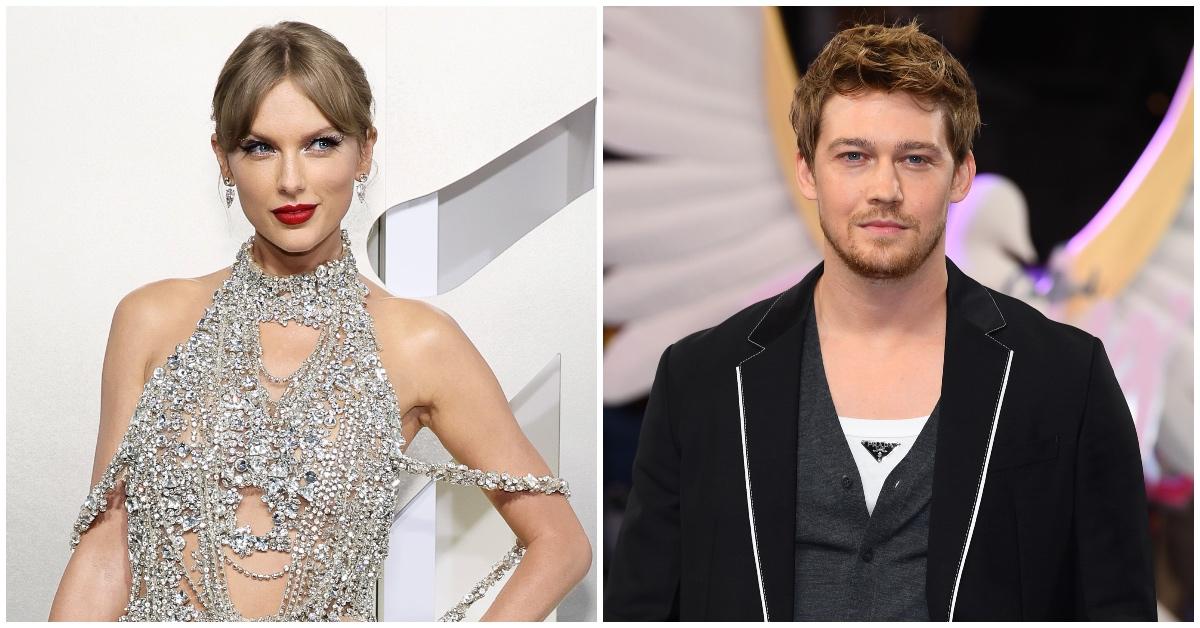 It has never been clear exactly how Joe and Taylor met. There has been heavy speculation from fans and hints from Taylor herself that the pair crossed paths when Taylor was the co-chair of the 2016 Met Gala, but these rumors have never been fully confirmed. In her song "Dress" on the "Reputation" album, she seemingly references their meeting with the lyric, "Flashback when you met me / Your buzzcut and my hair bleached." Taylor rocked a bleached hair look at the Gala, while Joe had a buzz cut.
Article continues below advertisement
Despite the speculation, The Sun officially reported their relationship for the first time in May 2017. A source had previously told the outlet that the duo had been dating in secret for a few months. Taylor had previously ended her relationship with actor Tom Hiddleston in September 2016.
Article continues below advertisement
In May 2018, Taylor and Joe became Instagram-official.
Throughout 2017, Joe was spotted visiting Taylor's parents in Nashville and attending her show when she performed at the iHeartRadio Jingle Ball. Then, just before the "Reputation" World Tour kicked off, Taylor and Joe posted matching photos standing next to cacti on May 18, 2018, seemingly confirming their relationship.
Article continues below advertisement
The same night, Joe was photographed in attendance at Taylor's first stop on her tour. Later in 2018, the duo took time away from Taylor's busy tour schedule to take a vacation in Turks and Caicos, as reported by People Magazine.
Article continues below advertisement
In August 2019, Taylor set a boundary around her relationship.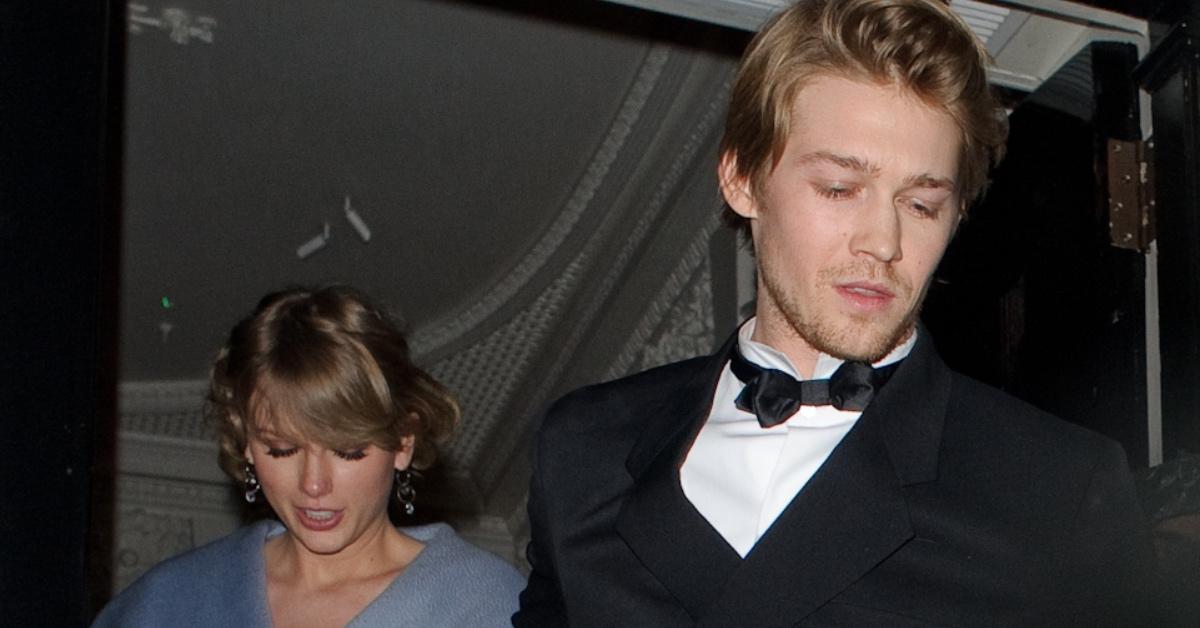 Taylor and Joe's relationship continued to flourish. The pair were photographed on dates throughout 2019, and Taylor even skipped the Grammys for the second year in a row to attend the British Academy Film Awards with Joe. However, in August 2019, she spoke to The Guardian to explain why her relationship would remain ultra-private.
Article continues below advertisement
Taylor explained, "I've learned that if I do, people think it's up for discussion, and our relationship isn't up for discussion. If you and I were having a glass of wine right now, we'd be talking about it — but it's just that it goes out into the world."
She added, "That's where the boundary is, and that's where my life has become manageable. I really want to keep it feeling manageable."
Article continues below advertisement
Joe appeared in Taylor's 'Miss Americana' documentary in January 2020.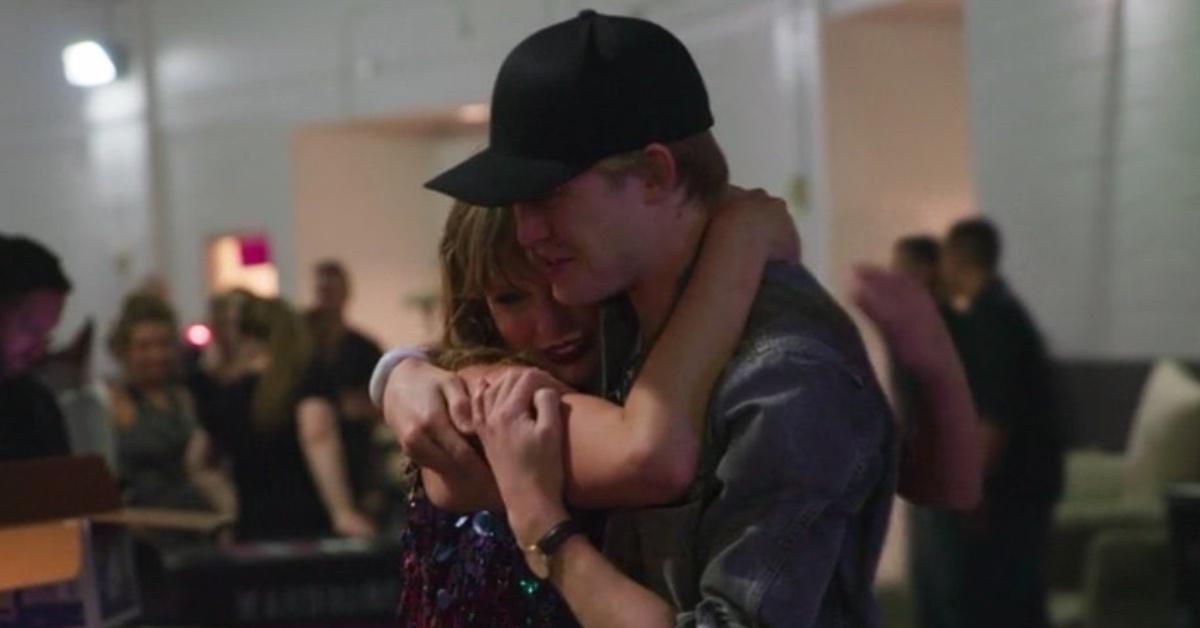 Following the release of Taylor Swift's Netflix documentary, Miss Americana, Joe was featured in a few sweet moments that hinted at their relationship. His inclusion in the story served as a brighter highlight of Taylor's life, especially as the documentary discussed the "Delicate" singer's struggles with body dysmorphia, high-profile political stances, leaving the spotlight, and Kanye West.
Article continues below advertisement
Taylor confirmed fan speculation that Joe helped her write "Folklore" tracks.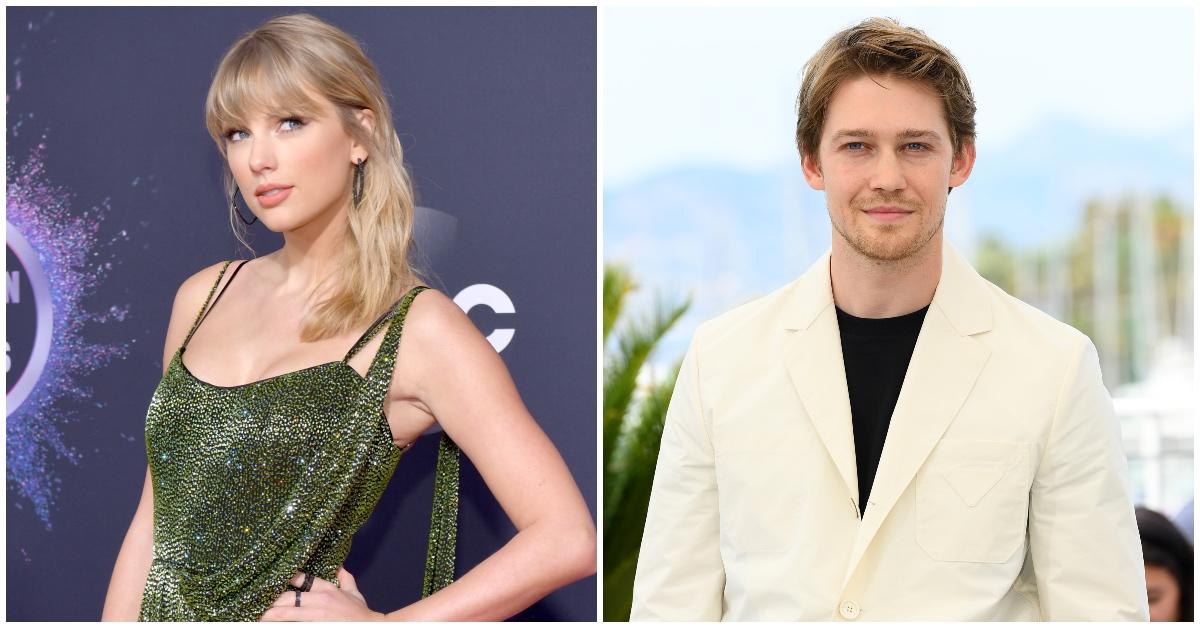 November 2020 was a busy month for fans of Joe and Taylor! First, Taylor addressed her relationship with Rolling Stone, saying it was very grounding to be in a relationship with someone "normal." She explained, "But I think that in knowing him and being in the relationship I am in now, I have definitely made decisions that have made my life feel more like a real life and less like just a storyline to be commented on in tabloids."
Article continues below advertisement
Then, with the release of her Disney Plus documentary Folklore: The Long Pond Studio Sessions, Taylor finally revealed what fans had long speculated: that Joe, under the alias William Bowery, co-wrote several songs on the album. "There's been a lot of discussion about William Bowery and his identity, 'cause it's not a real person," Taylor said. "William Bowery is Joe, as we know."
Article continues below advertisement
In April 2022, Joe and Taylor were dodging engagement rumors.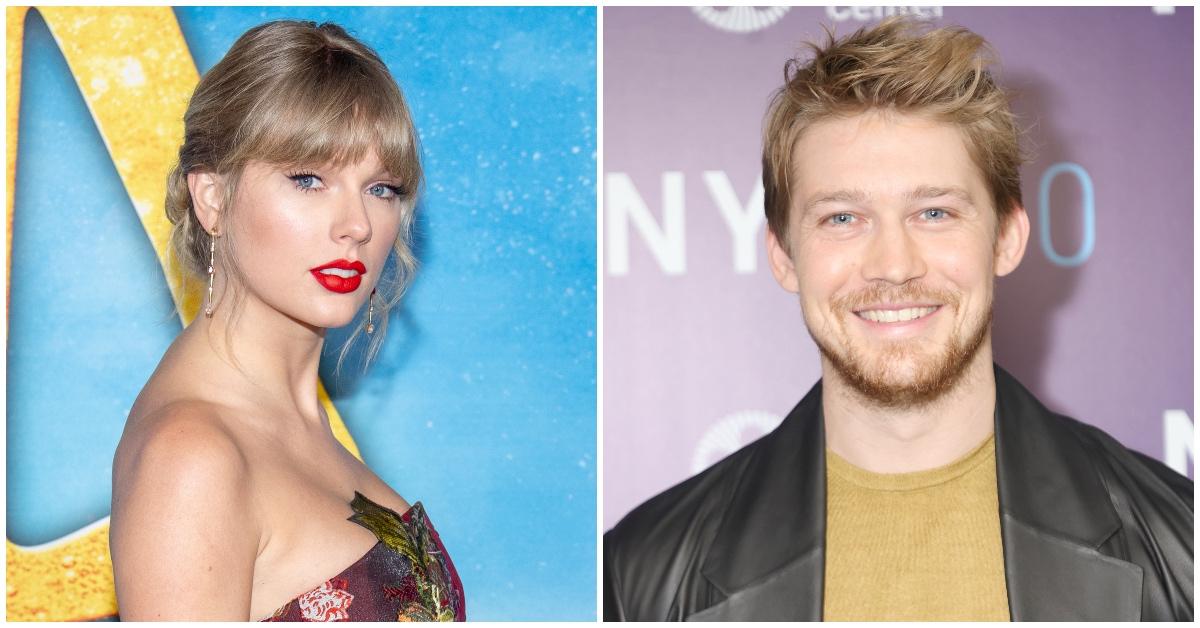 In an interview with Wall Street Journal Magazine in April 2022, Joe admitted that even if he and Taylor were engaged, he would likely not say. "If I had a pound for every time I think I've been told I've been engaged, then I'd have a lot of pound coins. I mean, the truth is, if the answer was yes, I wouldn't say, and if the answer was no, I wouldn't say."
Additionally, Joe's "William Bowery" persona is credited on Taylor's recent album "Midnights" under the track "Sweet Nothing."
Article continues below advertisement
In April 2023, reports confirmed that Taylor Swift and Joe Alwyn had broken up.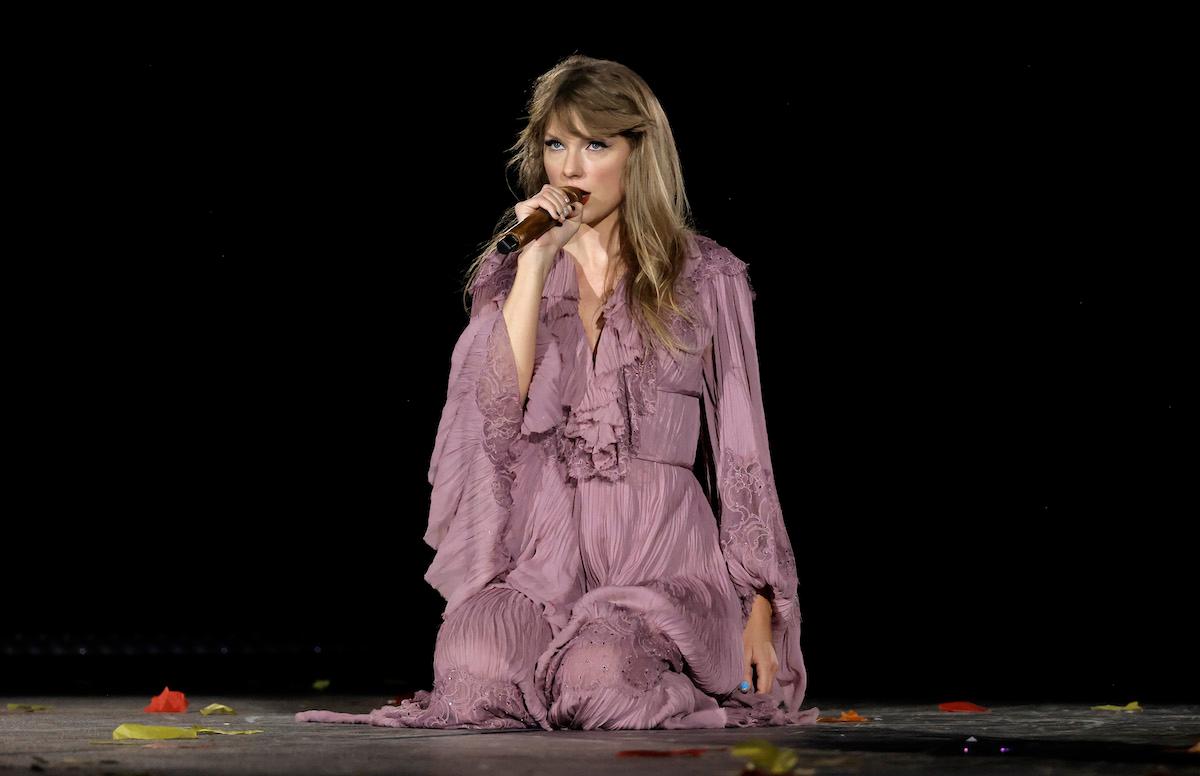 On April 8, Joe joined Taylor's long list of ex-lovers. Entertainment Tonight broke the news that Taylor and Alwyn had broken up but "it was not dramatic," the publication was exclusively told "The relationship had just run its course. It's why [Alwyn] hasn't been spotted at any shows."
Article continues below advertisement
A source close to the people reportedly told People the split was due to "differences in their personalities."
"They've had rough patches before and always worked things out, so friends thought they would take some time apart but eventually come back together," the source said, adding that they simply "weren't the right fit for one another."