'Crime Junkie' Podcast Host Brit Prawat Talks Bringing Attention to Cold Cases (EXCLUSIVE)
Brit Prawat, co-host of the 'Crime Junkie' podcast, opened up about solved cases, helping families, and more in an exclusive interview with 'Distractify.'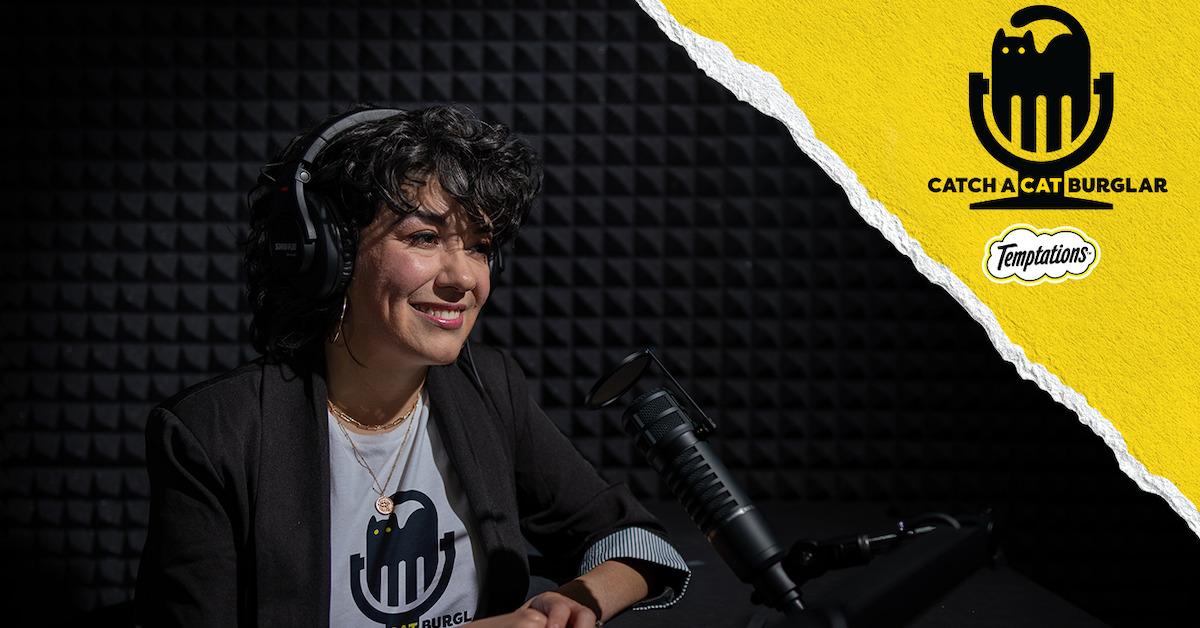 If you're not new to the true crime world, you're familiar with the hit podcast Crime Junkie. Hosts Ashley Flowers and Brit Prawat dive into a new case each week, detailing all known aspects of whatever crime occurred. Their goal? To bring awareness to forgotten cases in hopes of closure for the affected families.
Article continues below advertisement
In an exclusive interview with Distractify, Brit – who partnered with Temptations for their "Catch a Cat Burglar" mini-podcast – chatted about helping solve cold cases, all things Crime Junkie, and more.
Article continues below advertisement
'Crime Junkie' host Brit Prawat puts the focus on the victims' families
While Crime Junkie is entertainment for listeners, the stories are very real. It's easy to forget that some people have been affected by the horrifying acts that true crime enthusiasts pour over.
Brit described the exposure Crime Junkie brings to these cases, explaining that the podcast shines a light on lesser-known instances. Not every case is broadcast on national television, and not every case brings justice to the victims.
Brit outlined the Crime Junkie solution to this issue, asserting that the podcast is "not only making sure that people are hearing about these cases but giving them something to do afterward."
The end goal is to encourage listeners to come forward with relevant information and support for the victims' families through advocacy and supporting organizations, asking, "What can we and our listeners do to give back to the victims' families?"
Article continues below advertisement
Crime Junkie supports the nonprofit organization Seasons of Justice, which host Ashley Flowers founded.
According to its website, the mission of SOJ is to provide funding for investigative agencies and families to help solve cold cases. SOJ provides grants for advanced testing and investigative efforts as well as awarding grants for families to support awareness campaigns and other initiatives that can push their cold cases forward.
Article continues below advertisement
Brit Prawat reveals the case that has stuck with her.
Sometimes being so involved in the true crime genre has side effects, such as having a case that really sticks with you. Once you discover the event, you spend your days pouring over every detail in your mind, wondering what you've missed – the piece that would make the whole thing click.
Brit's is the case of Darlene Hulse that was covered in the podcast series The Deck Investigates, another podcast produced by audiochuck and hosted by Ashley.
The events of this unsolved murder took place about 20 minutes away from where Brit lives, and in a county where some members of both her and her husband's families live.
When asked about the case, Brit claimed, "I know this area, inside and out [...] it's really frustrating to be so close to that area and for the case to be so close to answers."
Article continues below advertisement
Case closed – what happens once they're solved?
Obviously, the end goal for true crime enthusiasts is to solve the case. So, what happens when they do get solved?
Brit asserted that the Crime Junkie podcast is not the sole reason for these cases being closed, saying, "We're just telling people about what happened."
"I don't see us as solving the crimes, I see us as providing a platform that helps the crimes get solved, and help those cases get to the people they need to get to," she added.
Article continues below advertisement
A beautiful effect of the reach of this podcast is that families of victims will reach out to tell their side of the story. Seeing the circumstances of the event with the eyes of those closest to the victim can genuinely make a difference in how the story is told.
Brit said that outreach from friends and family happens in two ways – someone reaches out offering the coverage of the crime, or someone reaches out after the episode thanking the hosts for the attention given to the victim.
Crime Junkie is a great place to dip your toes into the sea of true crime. Brit, Ashley, and their team at audiochuck tastefully put together their episodes and deliver them to you in weekly releases. I will forever look forward to Monday mornings when I wake up, and the first thing I hear is ... "Hi, Crime Junkies."