Daisy and Colin's Makeout Sesh on 'Below Deck Sailing Yacht' Has Fans Curious About Them
Considering Daisy's palpable tension with Colin and Gary, it's no wonder fans are dying to know who the reality star is dating now.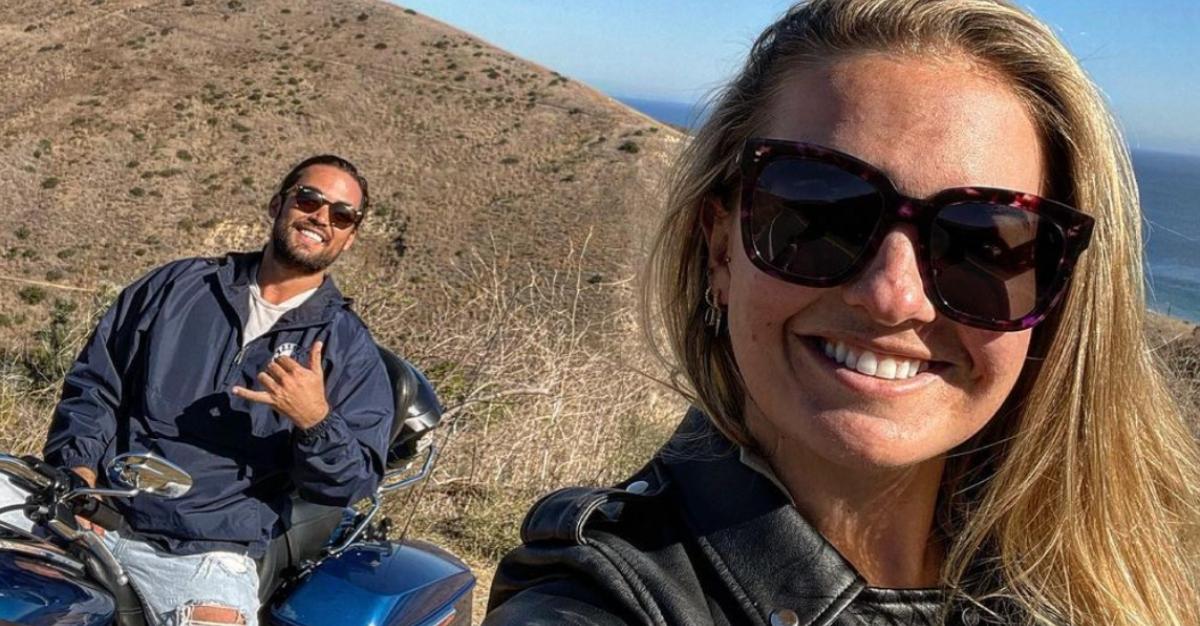 The dramatic love triangle between Daisy Kelliher, Colin MacRae, and Gary King came to a head during the May 29, 2023 episode of Below Deck Sailing Yacht when Daisy and Colin shared a steamy kiss.
After the chief engineer pulled the chief stew aside for a prolonged makeout sesh, the duo decided to up the ante by sneaking away to Daisy's cabin for some extra privacy.
Article continues below advertisement
However, they weren't the only cast mates who shared a snog during the episode. The plot thickened with Gary and Season 4 newcomer Mads Herrera locking lips. And naturally, fans are curious about who Daisy ends up with after being seemingly caught in the middle.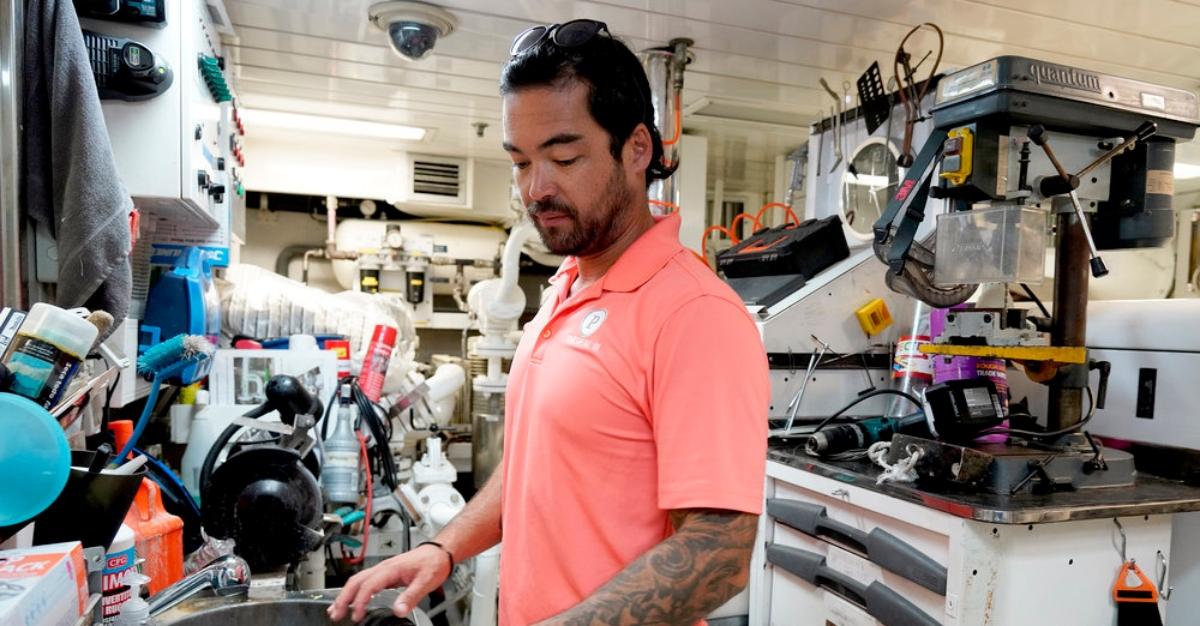 Article continues below advertisement
Are Daisy and Colin from 'Below Deck Sailing Yacht' dating?
Daisy has tension, and history, with both Colin and Gary, so it's no wonder fans are dying to know who the reality star ends up with (if anyone at all).
When speaking with TV Insider, Daisy got candid about how her approach to romance differs from her cast mates. "I'm a bit of a slow burner," the Bravo personality admitted. "I'm more the type of person who gets to know someone and trusts them and sees all sides of their personality."
So what did that entail for her relationship with the chief engineer? "Colin and I have known each other for years. We've worked together and done TV shows together," Daisy explained. "I guess it felt like something we wanted or needed or wanted to explore."
Article continues below advertisement
While it's unclear if Colin and Daisy labeled each other as "boyfriend" and "girlfriend," an Instagram story shed light on where the duo's romance stands as of May 2023. One reddit user re-posted a video from Daisy's Instagram Story wherein she seemingly belittled the engineer's ability to make smoothies.
Article continues below advertisement
"For any man who wants to date me: if you're a grown a-- f--king man, and you can't make a smoothie… I have no words," Daisy responded to a question about Colin's drink-making skills.
Although it wasn't a direct answer, it could hint that Daisy and Colin's relationship is currently a no-go.
Daisy and Gary's chaotic relationship in 'Below Deck Sailing Yacht' baffles viewers.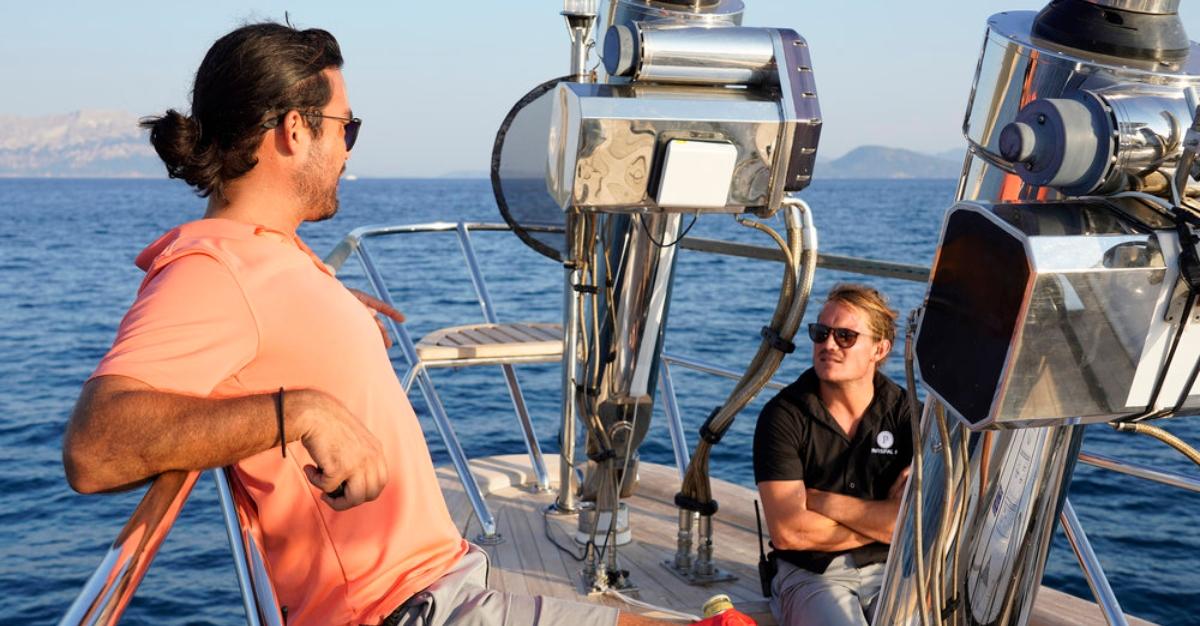 Longtime viewers of Below Deck Sailing Yacht are no strangers to the undeniable chemistry between Daisy and Gary. When speaking with The Daily Beast, Gary shared why he thinks fans are so invested in his relationship with the chief stew.
"We were almost like a brother and sister with how we were at each other's throats fighting and arguing over everything," he explained. "To then hooking up and kissing in Season 3."
Article continues below advertisement
As Gary mentioned, everything changed for him and Daisy when Bravo stars made out in the hot tub during the show's third installment. However, after Gary admitted to having feelings for (and kissing) Season 4 newbie Mads, the pair's dynamic shifted once again.
So much so that one Season 4 preview depicts Gary accusing Daisy of hooking up with Colin to spite him. "You know you like me deep down, and I feel you're hooking up to get back at me," Gary exclaims in the preview. "Spitefully hooking up."
Below Deck Sailing Yacht airs Mondays at 8 p.m. EST on Bravo.