Danielle Cohn Has a New Boyfriend and Let's Just Say She Definitely Has a Type
Danielle Cohn's new boyfriend is a social media personality like Mikey Tua, and you can expect to see plenty of the young couple on Instagram.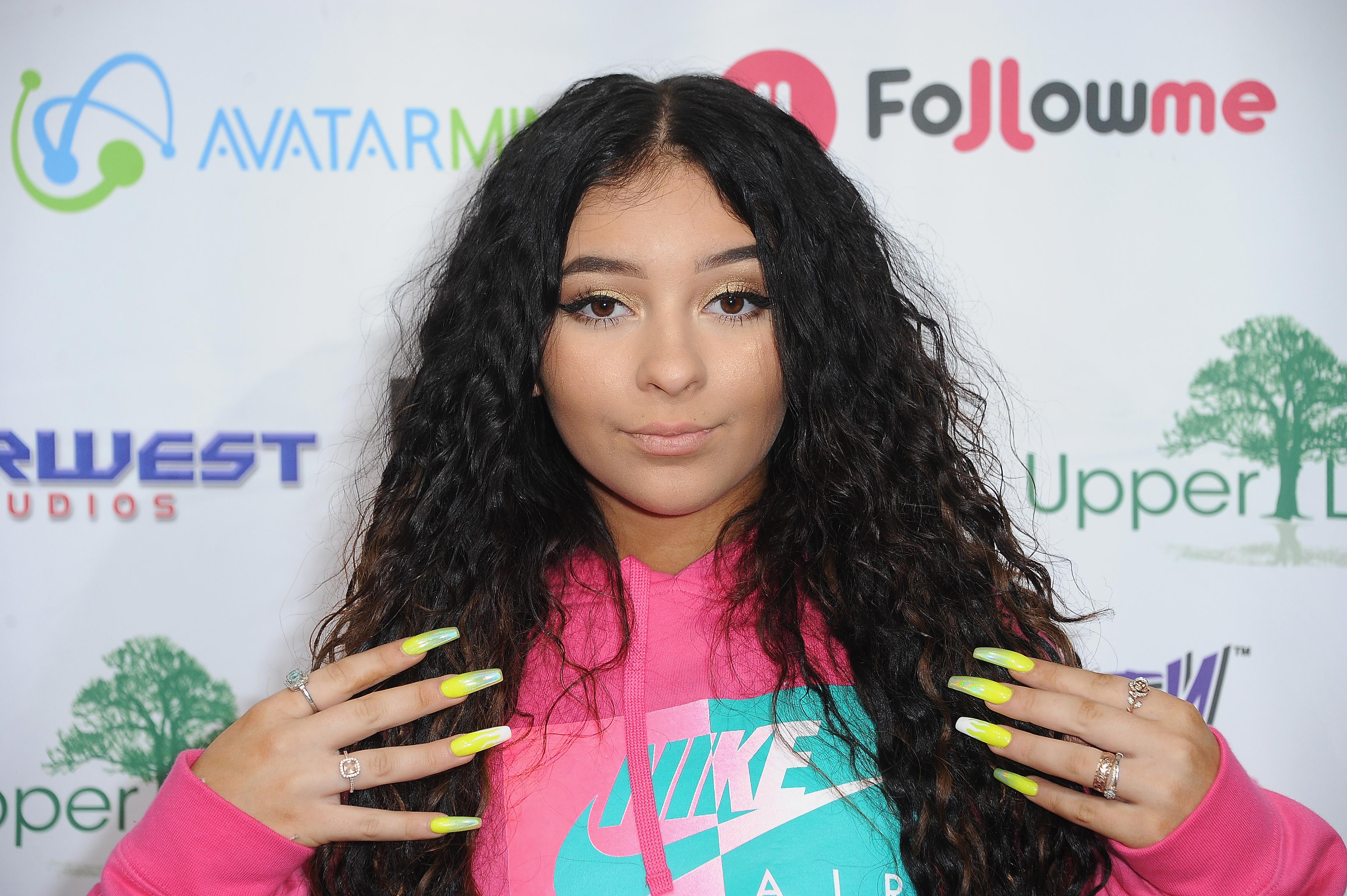 When you're famous for being famous like TikTok's very own Danielle Cohn, everything you post and say on social media becomes a whole thing—especially when it's about a new love interest. So when Danielle shared a photo of herself with a new boyfriend and a heart as the caption, her followers were all over it. But most importantly, they wanted to know who Danielle Cohn's new boyfriend is.
Article continues below advertisement
The social media star famously (and very publicly) dated Mikey Tua in 2019, which ended when her father took to social media to reveal that she was 13, not 15, as she had led the internet to believe. Since she was in a relationship with a potentially emancipated 17-year-old at the time, Mikey's parents put the kibosh on it right away. It didn't take long for Danielle to rebound with fellow TikTok celebrity and influencer Ethan Fair. But now that they are over, she has apparently moved on yet again.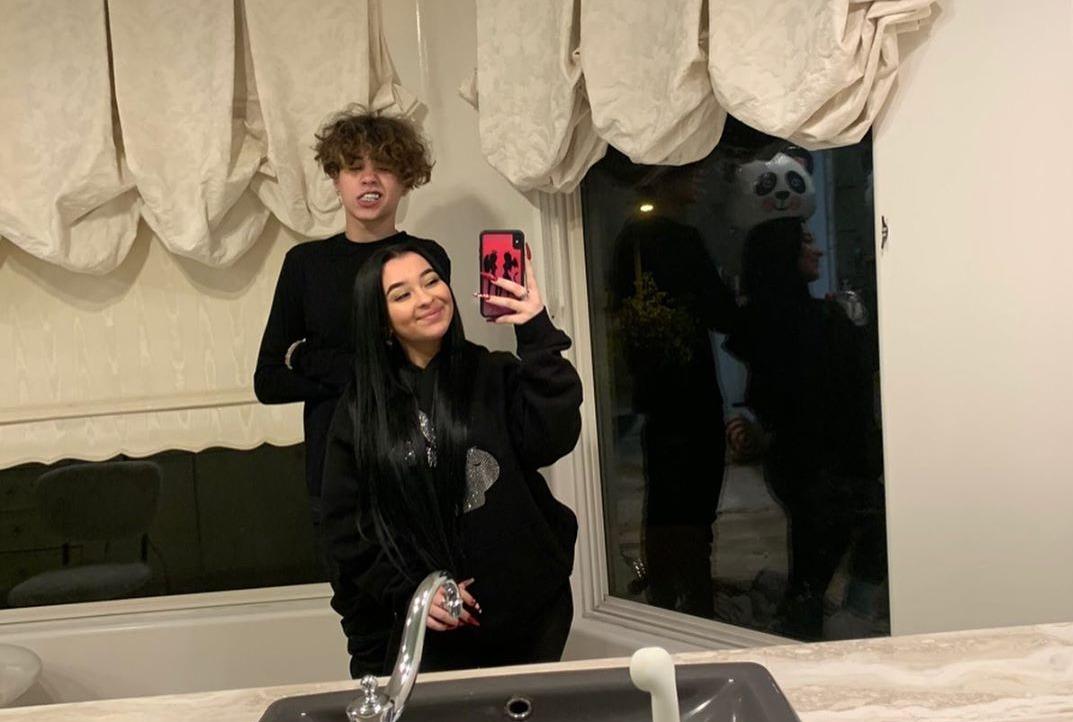 Article continues below advertisement
Who is Danielle Cohn's boyfriend now?
Danielle's new boyfriend, or at least her suspected new beau, is Landon Asher Barker, Blink-182 drummer Travis Barker's son. Like his father, Landon is a musician. He's also 16 years old and active on TikTok, because of course he is, which is likely what brought him and the maybe-15-year-old together in the first place. They have been featured in some videos together on the short-form video platform and now, judging by their respective Instagram posts, it looks like they are dating.
Landon's sister, Alabama Luella Barker, might have also played a role in bringing the teens together. Under Danielle's Instagram photo with Landon, Alabama commented with heart emojis. Danielle replied with a heart emoji of her own, which essentially confirmed it for her followers. Hopefully these two crazy kids can make their relationship last beyond the length of their next joint TikTok video.
Article continues below advertisement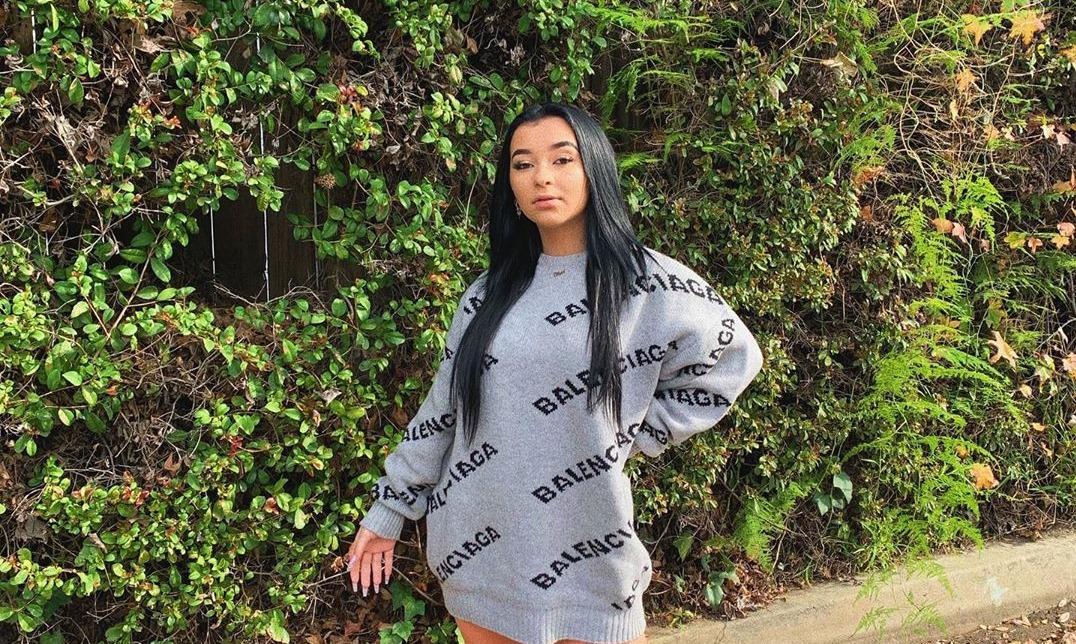 Danielle's age is what ended one of her previous relationships.
Danielle made waves in 2019 when her dad revealed on social media that his daughter was 13 years old at the time, despite leading her followers and fans to believe otherwise. She was also in a relationship with 17-year-old Mikey and had plenty of relationship drama, which included a fake YouTube wedding and their subsequent breakup at the behest of their parents, partly because of potential legal ramifications due to Mikey's possible emancipation.
Article continues below advertisement
Since Danielle and her new boyfriend are both minors and neither is on the fast track to becoming an emancipated "adult," their age gap likely won't be an issue for the time being. Their relationship is still new, after all, and they have yet to prove if they will make it beyond the Instagram honeymoon phase anyway.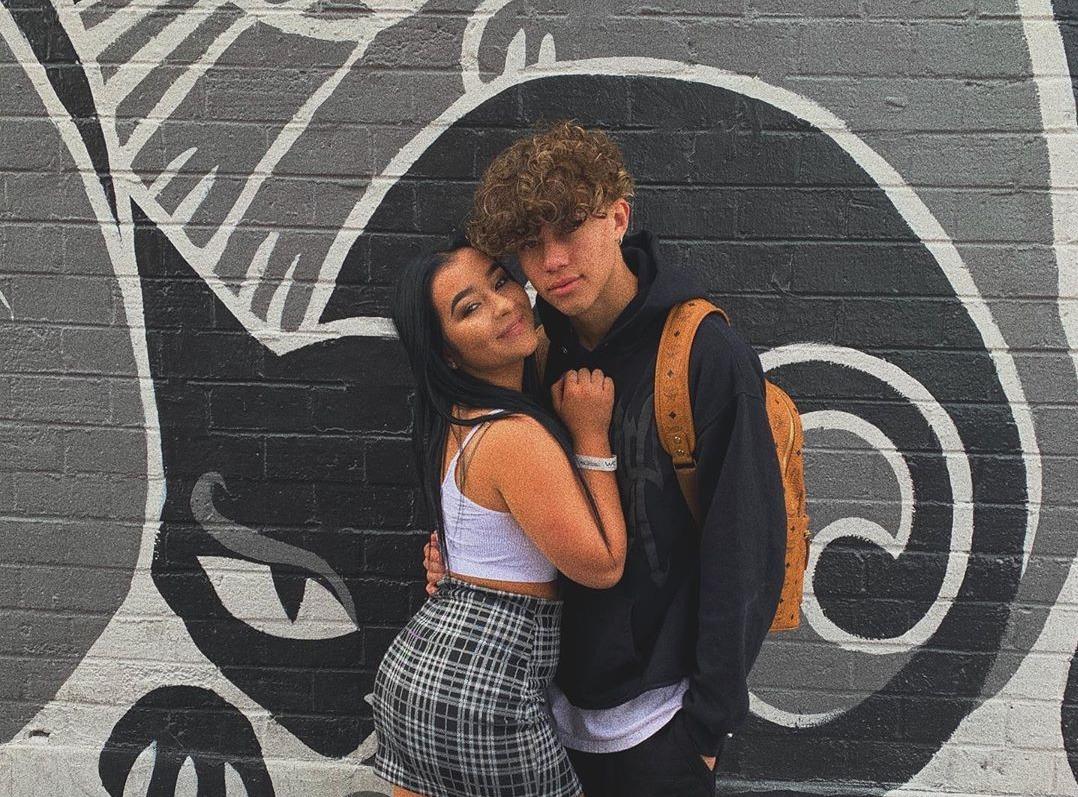 All of Danielle's exes sort of look like each other.
After Danielle and Mikey broke up, she dated model and TikTok star Ethan Fair. They broke up in Jan. 2020 and afterward, she apparently started dating Landon. But the common thread between all three boys, besides their penchant for posting TikTok videos, is their mops of curly dirty blonde hair. Clearly, she has a type. There's nothing wrong with that, but it almost makes you want to scour the slew of young social media influencers with similar hair to figure out who she'll date next.