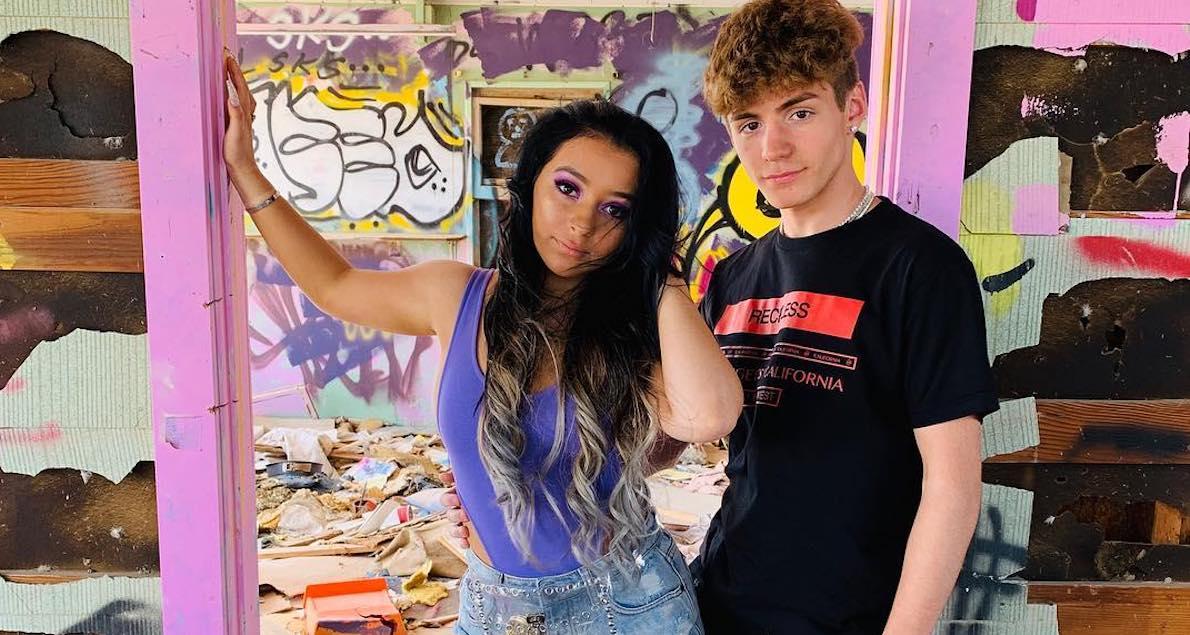 The Danielle Cohn and Mikey Tua Emancipation Drama Explained
If you follow YouTubers Danielle Cohn and Mikey Tua on social media, then you know the couple is known for their controversial content.
Article continues below advertisement
First they faked a wedding, despite both being under the age of 18 (more on that later), and followed up the faux nuptials with a fake pregnancy. As expected, it backfired.
Now, it looks like Danielle and Mikey are in a battle with Mikey's parents, who took control of his Instagram to send a message to his over 685K followers.
"After some sensitive information was brought to my attention about Danielle, we no longer support Mikey and Danielle's relationship," Mikey mom's Katie wrote on Instagram. "Because Mikey is still a minor, we have taken away his social media. He will be able to get it back when we have worked through some legal stuff. Thank you!"
So, what happened between Mikey, Danielle, and his parents?
Article continues below advertisement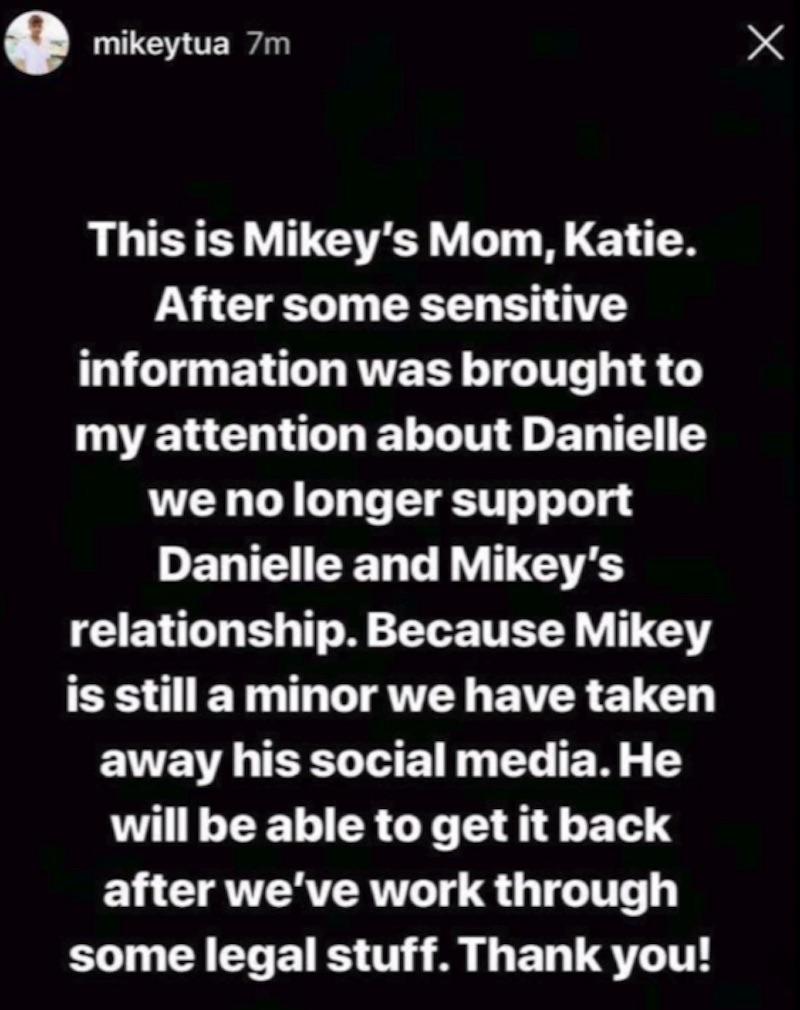 The Danielle Cohn and Mikey Tua drama explained: 
Following the message from Mikey's mom, his dad went on the social media platform to provide his followers with even more information.
Article continues below advertisement
Along with reassuring fans that they are keeping him off the 'gram for his best interests, Mikey's dad also dropped a major bombshell: Mikey wants to get emancipated.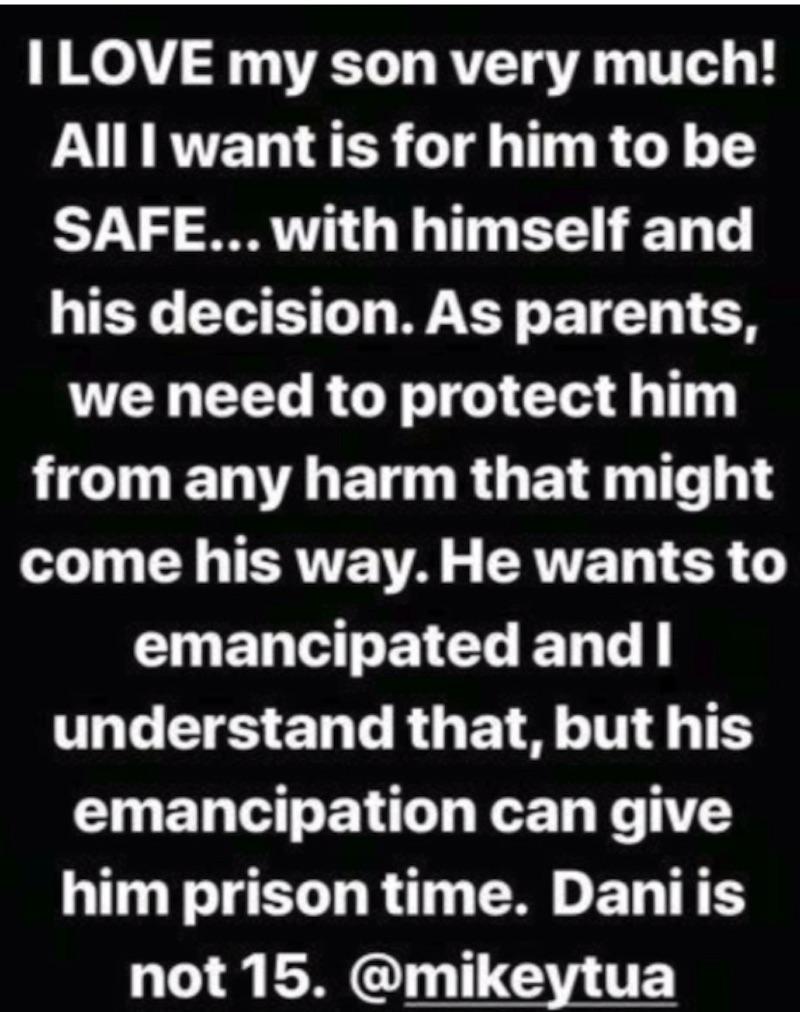 Article continues below advertisement
"As parents we need to protect him from any harm that might come his way," Mikey's dad explained. "He wants to emancipated and I understand that, but his emancipation can give him prison time [sic]."
Not only does Mikey's dad reveal his son's plan to emancipate himself, but he also goes on to claim that Danielle is lying about her age.
Wait, how old is Danielle Cohn? 
According to a quick Google search, Danielle was born in 2004, making her 15 years old at the time Mikey's parents took over his Instagram account. However, his parents believe she is not 15 and lying about her age, which would be a big legal issue if she was dating an emancipated "adult."
Article continues below advertisement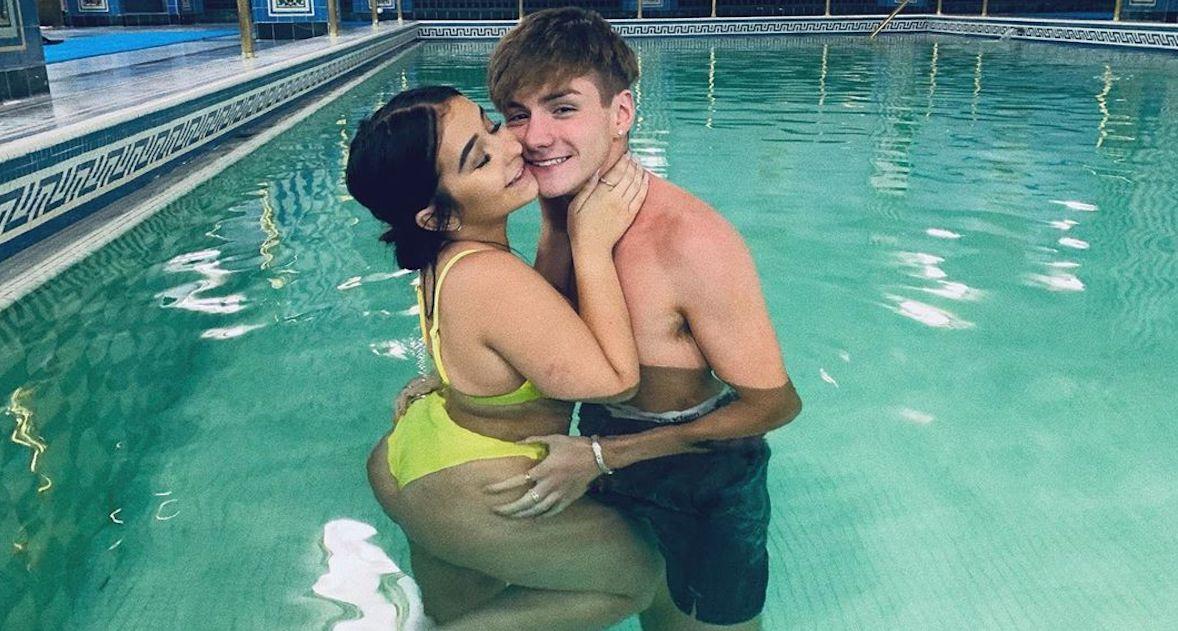 Online it is being speculated that she is really as young as 13. "His mom probably found out that she's 13," one of Danielle's "fans" commented before another added, "The fact that Mikey's parents are un approving of you, says a lot."
Article continues below advertisement
Danielle responded to the accusations on Instagram Live.
Since Mikey is grounded from social media, Danielle took to her own page to clap back at Mikey's parents and accuse them of "forcing [Mikey] to do things" and threatening to punch him.
"Don't trust anything these parents say because they are violent, they are disgusting, they don't even deserve to have kids," she said. "They treat their kids like they are literally their walking bank and they're investments. Katie literally said, 'They are an investment. We invested in them and they are going to make our money back' [sic]."
Article continues below advertisement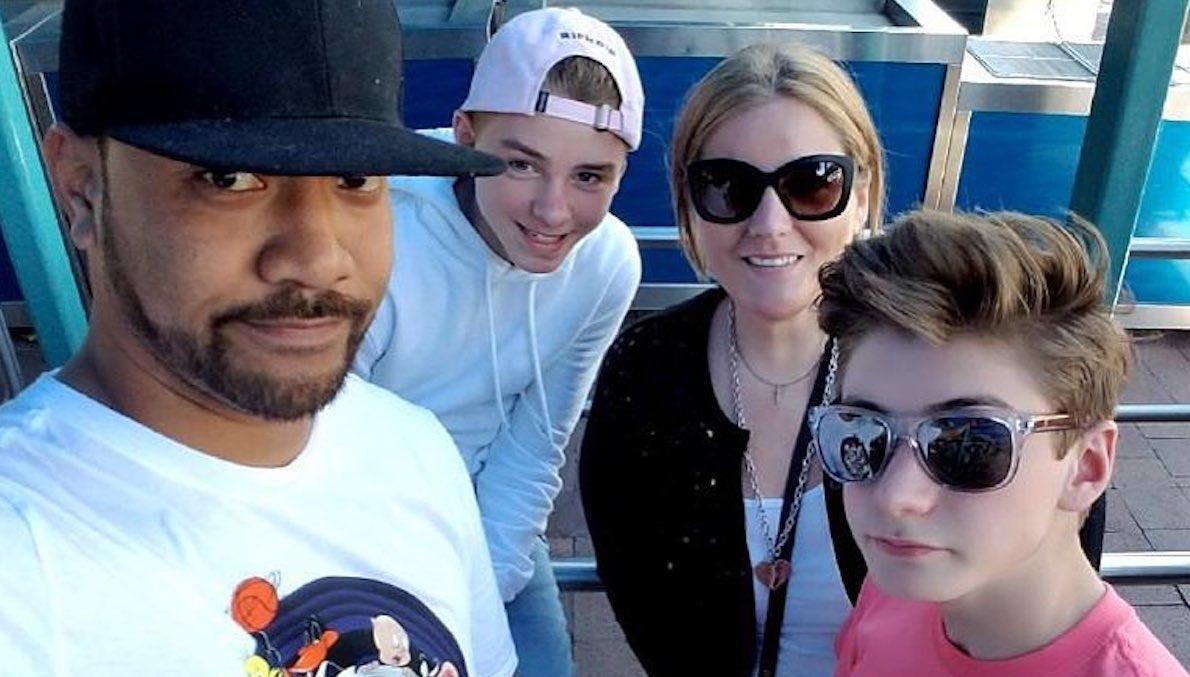 Danielle continued, "I have literally watched so much stuff happen to Mikey... Where's Joey [Mikey's brother]? Joey left as soon as he turned 18 and moved."
Article continues below advertisement
But don't worry, Mikey and Danielle are still together. 
Despite the drama, Danielle wanted to reassure followers that she was still in a relationship with Mikey – in a 10-minute-long video where she repeated herself over and over again.
Article continues below advertisement
"Me and Mikey are still together," she shares in the video. "I still talk to him on a daily... still talk to him every day on the phone. We'll tell each other we love each other. We're perfectly fine."
Mikey plans to speak out about his parents soon!
Mikey is planning to tell his side of the story soon, at least that is what Danielle is telling her followers. "Mikey is going through a lot with his parents right now... but once it is over, he will be able to tell you guys everything and explain to you guys why his parents actually have his account and why they are posting for him," Danielle added. "It has nothing to do with me so I don't know why I'm being brought into this... But for right now, don't listen to anything you hear from his mom or his account."