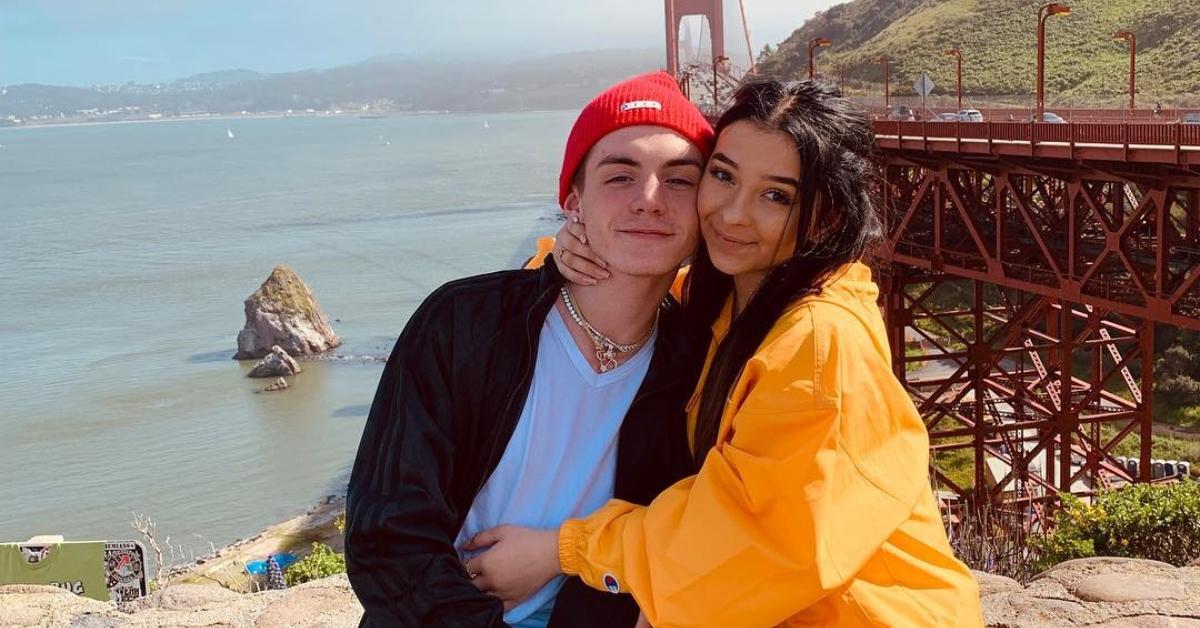 YouTube Star Danielle Cohn Reveals Boyfriend Mikey Tua Is Working to Get Emancipated
Controversial YouTube stars Danielle Cohn and her boyfriend Mikey Tua faced major backlash in April after pranking their fans with a fake pregnancy and wedding announcement. The 15-year-old posted an Instagram picture of her boyfriend kissing her "baby bump," which certainly caused quite the social media stir.
Article continues below advertisement
Following the pregnancy announcement, the popular Tik-Tok star and her teen boyfriend shared videos and pictures of the couple getting married at a small chapel in Las Vegas by an Elvis impersonator. When the couple posted a social media video of their gender reveal party for their "baby," Danielle and Mikey finally revealed that the whole thing was one big prank.
However, social media fans did not find this joke funny. Many were upset by the it because they felt it was insensitive towards women who struggle with fertility issues.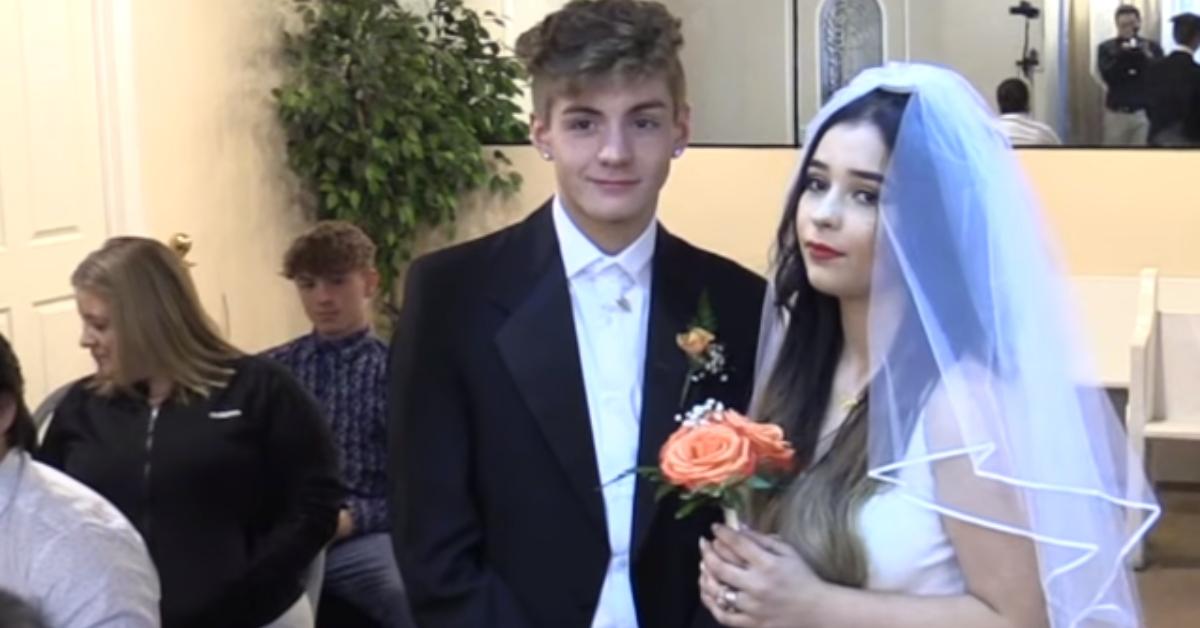 Article continues below advertisement
Though the pair have since apologized to anyone who was hurt by their prank, the couple recently aired out their dirty laundry on social media revealing that they are in a heated battle with Mikey Tua's parents. Yikes!
Danielle Cohn fights with boyfriend Mikey Tua's parents on social media.
In true teen love fashion, the 17-year-old posted numerous pictures with his social media star girlfriend and even had a "D" in his Instagram bio; therefore, declaring his undying love. Melodramatic much?! Fans started to question if the pair broke up after everything containing a trace of Danielle was deleted from his Instagram.
Article continues below advertisement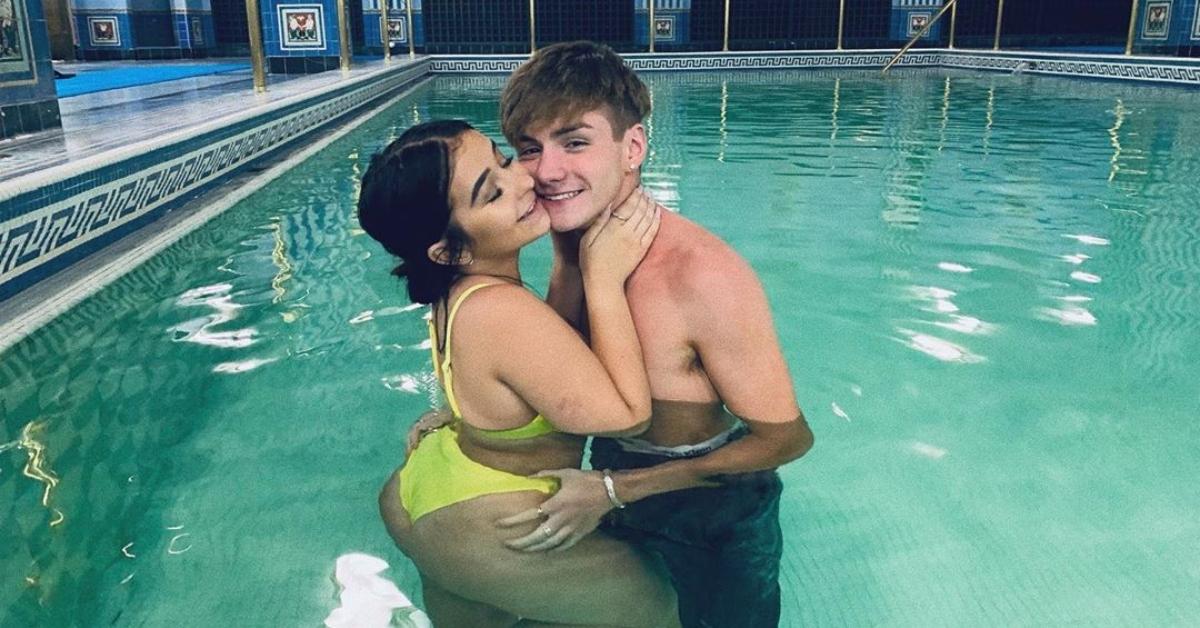 However, the young star revealed on Instagram live that she and her boyfriend were still very much together and Mikey's mom took control of his social media account, deleting all pictures of their relationship. In response, Mikey's mom posted on her son's Instagram story, writing: "After some sensitive information was brought to my attention about Danielle we no longer support Mikey and Danielle's relationship."
Article continues below advertisement
Adding, "Because Mikey is still a minor we have taken away his social media. He will get it back after we work through some legal stuff. Thank you."
Dani continued to stick up for her relationship claiming that Mikey's parents kicked their son out. She added, "They don't support us because I know the truth about her and what she does to him." The social influencer let it slip to fans that her boyfriend was even working on getting emancipated from his parents.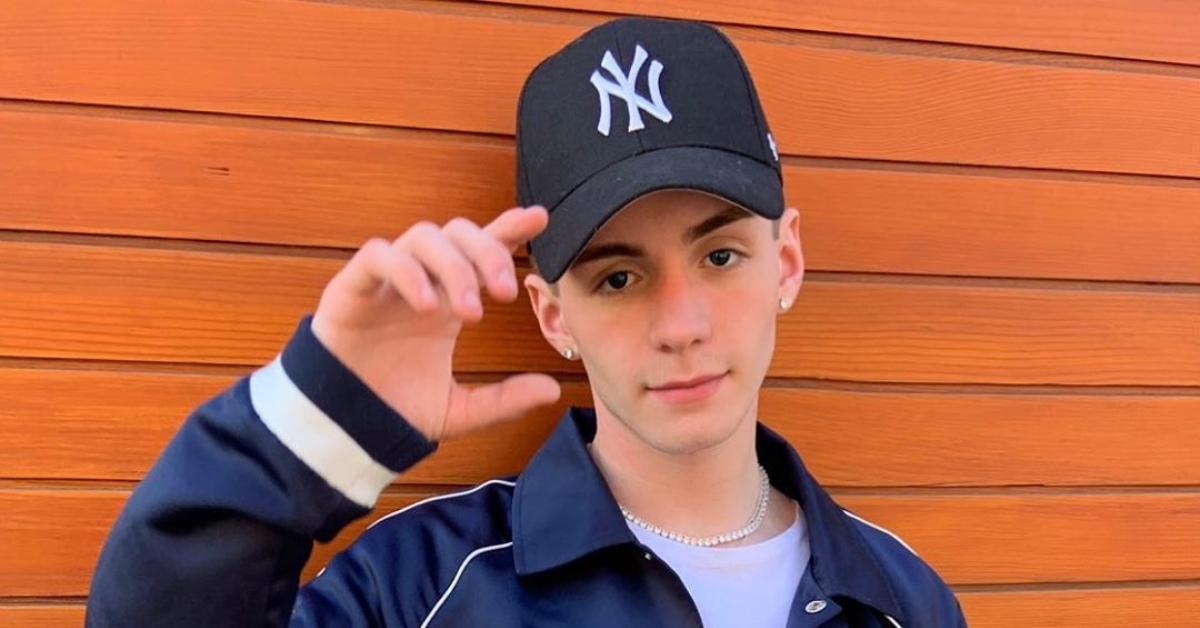 Article continues below advertisement
Why is Mikey Tua getting emancipated?
According to CT Law, emancipation "is a legal process that gives a teenager who is 16 or older legal independence from his or her parents or guardians." Dani has made it known that her boyfriend is working towards separating from his parents. She even claimed that Mikey's parents have threatened their son.
"So, don't trust anything these parents say because they're violent. They are disgusting. They don't even deserve to have kids. They really don't. They treat their kids like they are literally a walking bank," she said during a live stream.
Mikey's dad shared a statement on his personal Instagram story, writing, "I love my son very much! All I want for him is to be safe … with himself and his decision. As parents, we need to protect him from any harm that might come his way. He wants to be emancipated and I understand that, but his emancipation can give him prison time." Adding, "Dani is not 15."
Though the social media star claims to be 15-years-old, many fans have uncovered reported evidence to back up claims that she is only 13. And so … the drama continues.