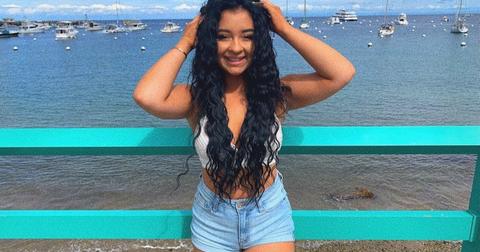 Danielle Cohn's Sexuality Is a Hot Topic — Despite Her Age
By Anna Quintana

Updated
So, is Danielle Cohn bisexual?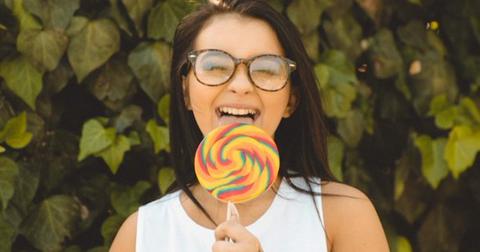 In 2018, Danielle tweeted a photo of herself wearing a rainbow shirt that reads "Equality" and licking a rainbow lollipop, which she captioned, "Never be ashamed of who you love."
While the post itself was vague, her then-boyfriend Mikey, also posted a photo with Danielle and fellow influencer Sebastian Bails, and wrote, "Gay - Bi - Straight BUT STILL HUMAN."
The order is important because Danielle is sitting between Sebastian and Mikey, and the Bi descriptor seemingly points to her.
However, in 2019, Danielle made it pretty clear she prefers guys, making a TikTok video to the song, "Bisexual Anthem," which she captioned, "Love always win [sic]. I like guys but it's OK to like who you love."
So, her singing "I like both," was just for the attention. What's new?
Today, Danielle is rumored to have a new boyfriend...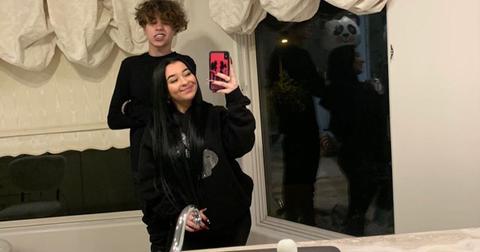 Yes, the son of Blink-182 drummer Travis Barker. The couple has been spotted on TikTok and Instagram together, seemingly confirming their relationship status.
As expected, fans are struggling to keep up with Danielle's long list of boy toys. "Didn't you just breakup with you bf??? [sic]," one follower asked before another commented, "This girl does not know what dating is at all."
A third chimed in, "Oh no another boy."
Danielle is focused on her music career.
She recently dropped the music video for her song, "Before Love Existed" — and her love interest was Cesar Martinez.
"Never enough, I never thought / That you were what I needed," she sings in the song. "I've been takin' my time lookin' for you / But we were here before love existed."
She definitely has a type, doesn't she?
Anyways, if there is one love Danielle is most concerned about it's self-love. She even has the tattoo to prove it.