The Murdaugh Murder Case Is Digging Far Into Alex Murdaugh's Past
Did prominent South Carolina lawyer and accused murderer Alex Murdaugh play football? The world is tuning into Murdaugh's trial.
All eyes are on the Murdaugh family once again now that Richard "Alex" Murdaugh is on trial for double murder in the fatal shootings of his wife, Maggie, and their younger son, Paul. He's also facing over 100 other criminal charges, which include drug charges, financial crime indictments, civil suits, insurance fraud, and tax evasion.
Article continues below advertisement
Murdaugh's case will go down in history as one of the most infamous instances of riches to rags and corruption in high places. The Murdaugh family had been synonymous with law and order in South Carolina's 14th district — a generational dynasty of lawyers and judges in what's called "Murdaugh Country" — until Alex Murdaugh's many crimes started coming to light. But one little detail has perplexed us all: did Alex Murdaugh play football?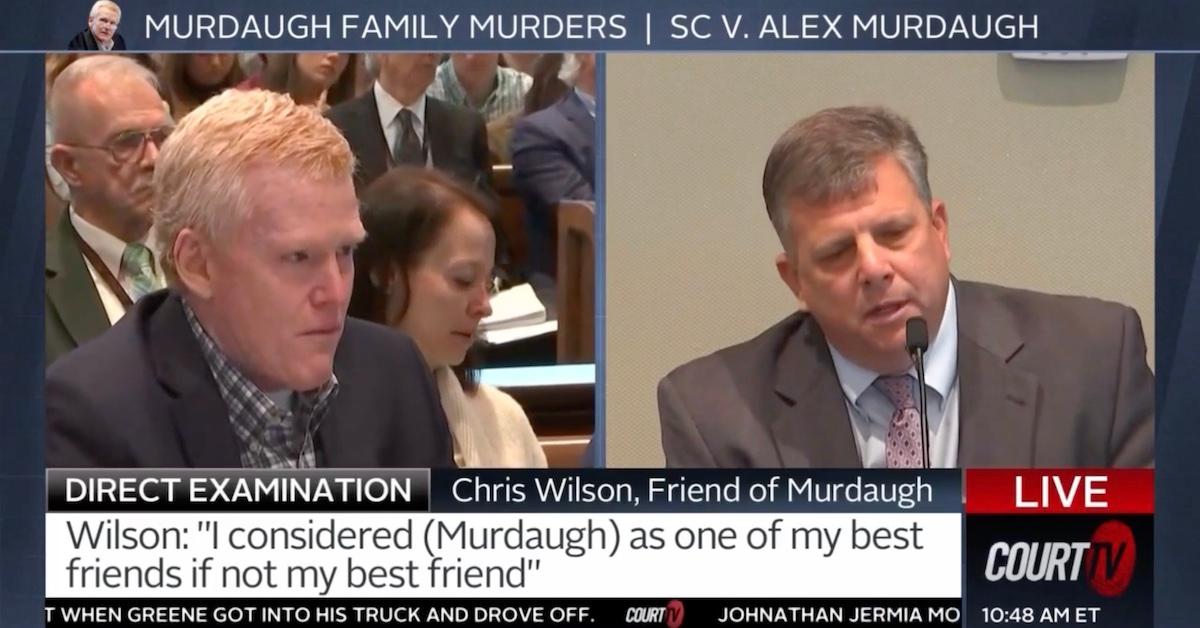 Article continues below advertisement
In the case 'Alex Murdaugh vs. South Carolina,' one of Murdaugh's former friends alleges that he played football.
Murdaugh's case is extremely complicated, not only because there are so many different charges that intertwine with one another, but also because of his previous public perception. Murdaugh was seen as a "family man" and a stoic representative of the upper echelon of South Carolina. But we can now see that his façade is on shaky ground thanks to years of cover-ups, corruption, and other schemes.
Article continues below advertisement
Many different facets of Murdaugh's life played into his public persona that could have also led to his downfall. His former best friend, Chris Wilson, testified that Murdaugh played football for the University of South Carolina, where he suffered a knee injury. Before all of this came to light, the media was aware of Murdaugh's traditional past: He followed in his family's footsteps to attend USC, played Gamecock football, hunted, fished, and boated in the S.C. Lowcountry.
Article continues below advertisement
Murdaugh then went on to practice civil law at his family's firm, work as a volunteer solicitor under his father, and eventually take over as the family's patriarch while continuing to practice law in the state of South Carolina. Throughout the trial, hints of Murdaugh's potential opioid addiction have come to light, as part of the motive and backdrop for his drug charges, among further crimes.
As the trial unfolds, it's possible that Murdaugh could receive an 800-year prison sentence (although he'll probably die before he can serve that).
Even still, more details and exposition may come to light in Netflix's upcoming documentary Murdaugh Murders: A Southern Scandal, which is set to premiere on Feb. 22, 2023.