'From Scratch' Leaves Viewers Sobbing Thanks to Tragedy and Romance (SPOILERS)
In Netflix's 'From Scratch,' Lino and Amy's love story is shown through their lives. But did Lino die, or does he somehow live through his diagnoses?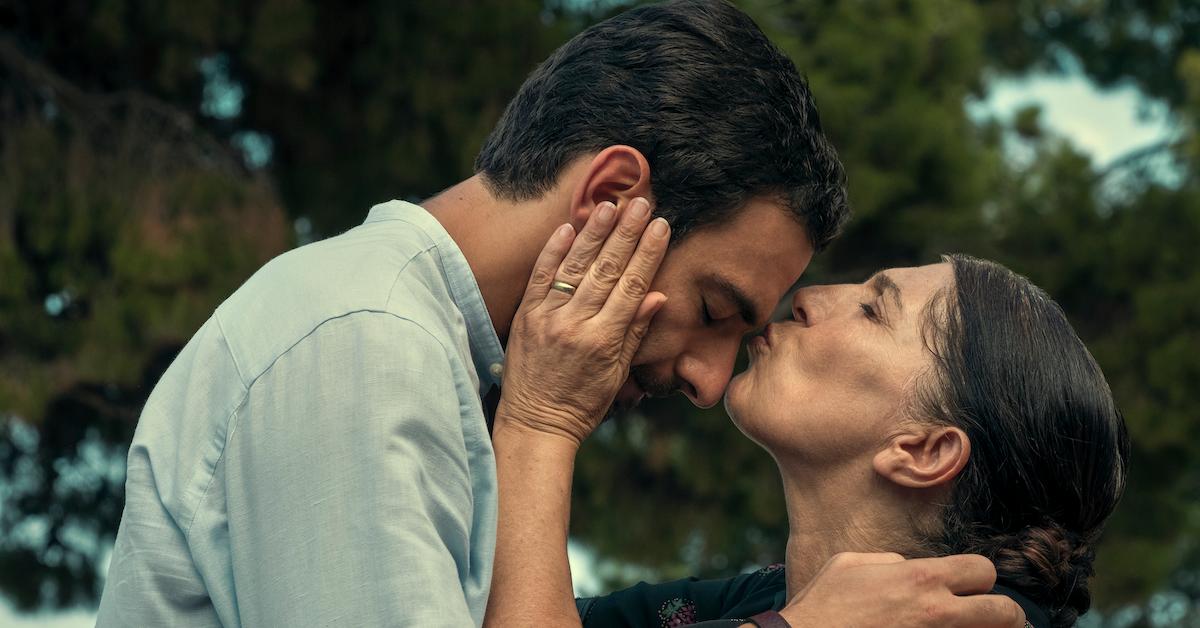 Spoiler alert: This article contains spoilers for From Scratch.
A fitting name for a series about the love shared by artists, From Scratch is both uplifting and devastating at the same time. And part of that is due to how the love story between Amy (Zoe Saldaña) and Lino (Eugenio Mastrandrea) ends, if a love story can end at all. While we see their relationship through from the moment it begins, we can't help but wonder if Lino dies in From Scratch.
Article continues below advertisement
For some of us, the Netflix romance may be too emotional to bear, and it only gets more emotional as the series goes on. Basically, visual artist Amy and chef Lino connect from the moment they meet, and they begin an affair. Eventually, Amy leaves her boyfriend for Lino, and the two of them move from Florence to Los Angeles so that Amy can pursue her career. This leaves Lino unsatisfied at first, but just as he begins to live out his dream of owning a restaurant, tragedy hits.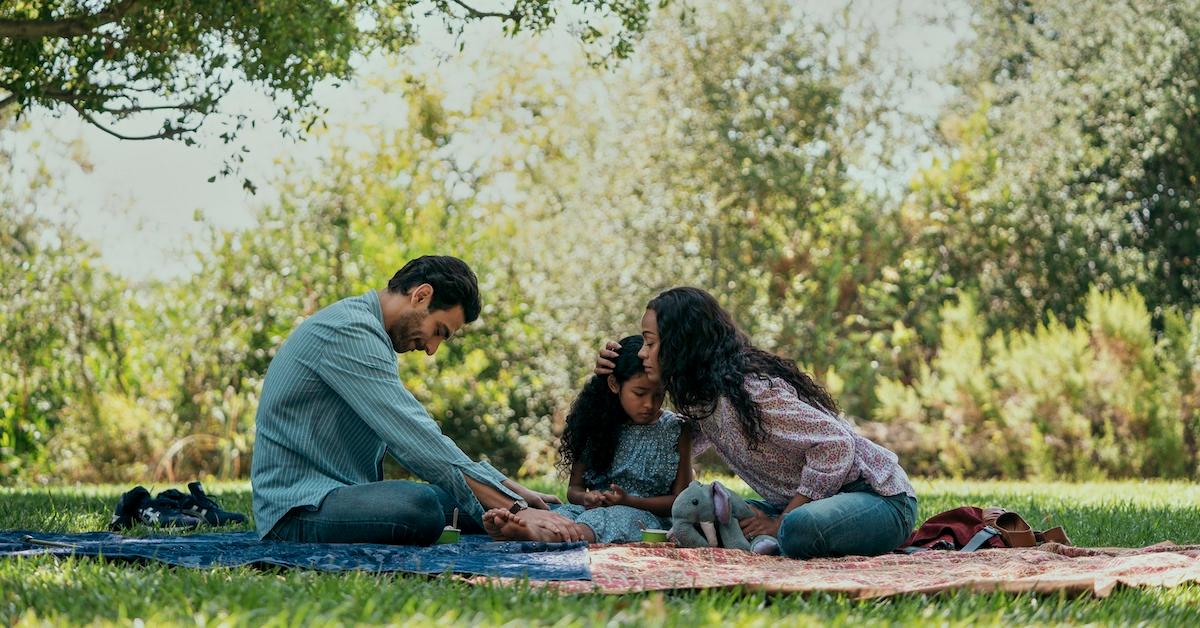 Article continues below advertisement
Did Lino die in 'From Scratch'? Physically, yes, but spiritually, he's still with Amy and her family.
While many of us think of life and death as absolutes, From Scratch shows us that there's those states than the binary. We can live without really living, and we can die without really dying. In From Scratch, Lino does just that. Once he feels like he's really living and thriving, he is of course diagnosed with a cancer tissue called leiomyosarcoma in his knee. Not only does this mean chemotherapy for Lino, but it also means knee surgery.
Although Lino's family had essentially disowned him at this point, when they find out about his cancer diagnosis, they visit him and Amy in Los Angeles, reuniting the family. And even though the cancer and knee surgery make it difficult for Lino to walk, he pushes through and continues cooking. As the cancerous cells are removed, it seems like Lino could make a full recovery in health and in life.
Article continues below advertisement
But all good things must come to an end. Lino enrolls himself in a medication study that could minimize the chances for cancer to return, and it does … for a time. After seven cancer-free years, the cancer comes back full force, this time in Lino's lungs. Amy stands by Lino's side and even improves her health insurance to make sure that Lino can get the best treatment there is.
Article continues below advertisement
Despite all of this, when Lino's liver fails, there's no hope for him. He goes home and takes one last look at his home, his family, and his recipes. Amy is completely distraught after she loses Lino, and she eventually takes their adopted daughter, Idalia, to visit Lino's family in Sicily. Lino's mother, Filomena, bonds with Idalia as if they're related by blood, while Amy reminisces about how she fell in love with Lino in the first place.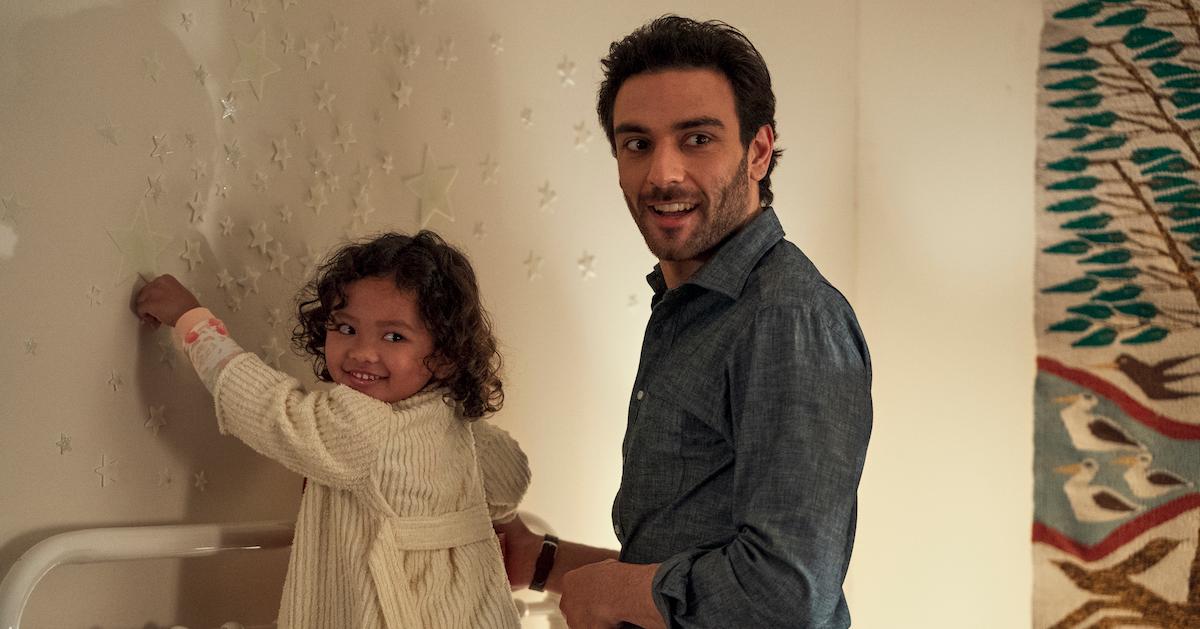 Although Filomena and Amy were at one point strained, now they share the same grief. Filomena offers Amy property in Italy where she can pay homage to Lino and his love of his homeland. While there, Amy also gives Lino's ashes to Filomena and keeps a bit for herself in a locket. But in the fields of Sicily, Amy is moved to spread out his ashes, and we see how even when Amy lets him go, she's able to keep him alive through his recipes, his daughter, and his country.
From Scratch is now available to stream on Netflix.