We Couldn't Help but Wonder, Did Peloton Know About 'And Just Like That...'?
Seems like HBO and Peloton were in cahoots when it came to 'And Just Like That...'. Did Peloton know what was going to happen on the show?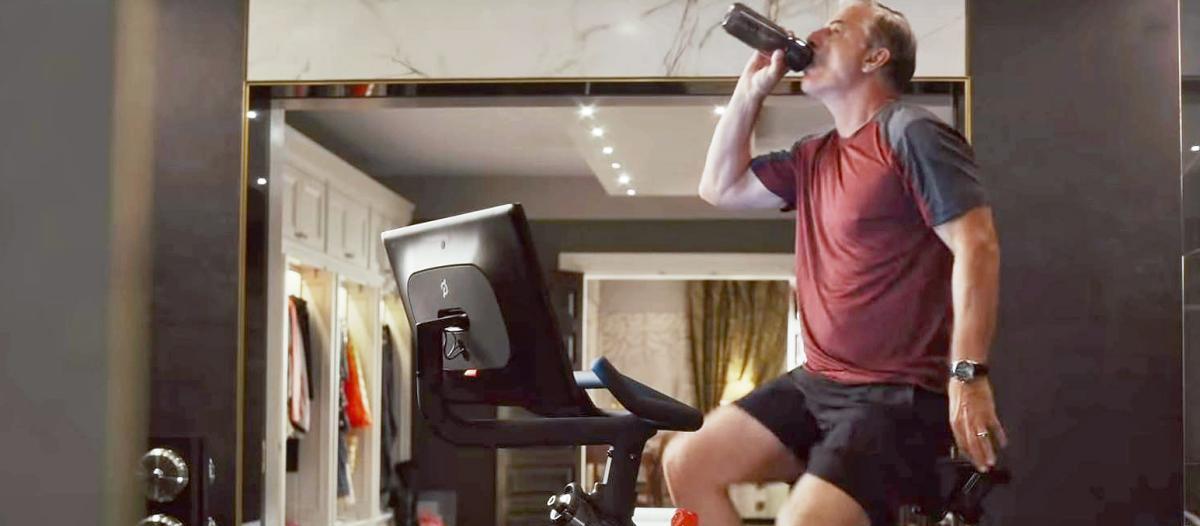 Spoiler Alert: This article contains spoilers for Episode 1 of And Just Like That...
It was the death heard 'round the internet. Fans of Sex and the City had been semi-anxiously awaiting its reboot, And Just Like That..., but they were met with the shock of their lives during Episode 1. After taking a vigorous Peloton class, Big (Chris Noth) unclipped from his bike, turned on the shower, and immediately collapsed. And just like that, he died.
Article continues below advertisement
Days later, as Peloton stocks plummeted, a Peloton ad featuring Chris Noth and his instructor from the show appeared. In it, Chris's instructor, Jess King, tells him that he looks great, and he says he feels great. He then asks her, "Shall we take another ride?" as the camera pans out to reveal two Peloton bikes. A Ryan Reynolds voiceover assures us it's perfectly safe to ride them. So, did Peloton know about And Just Like That...? Was this just one giant ad campaign?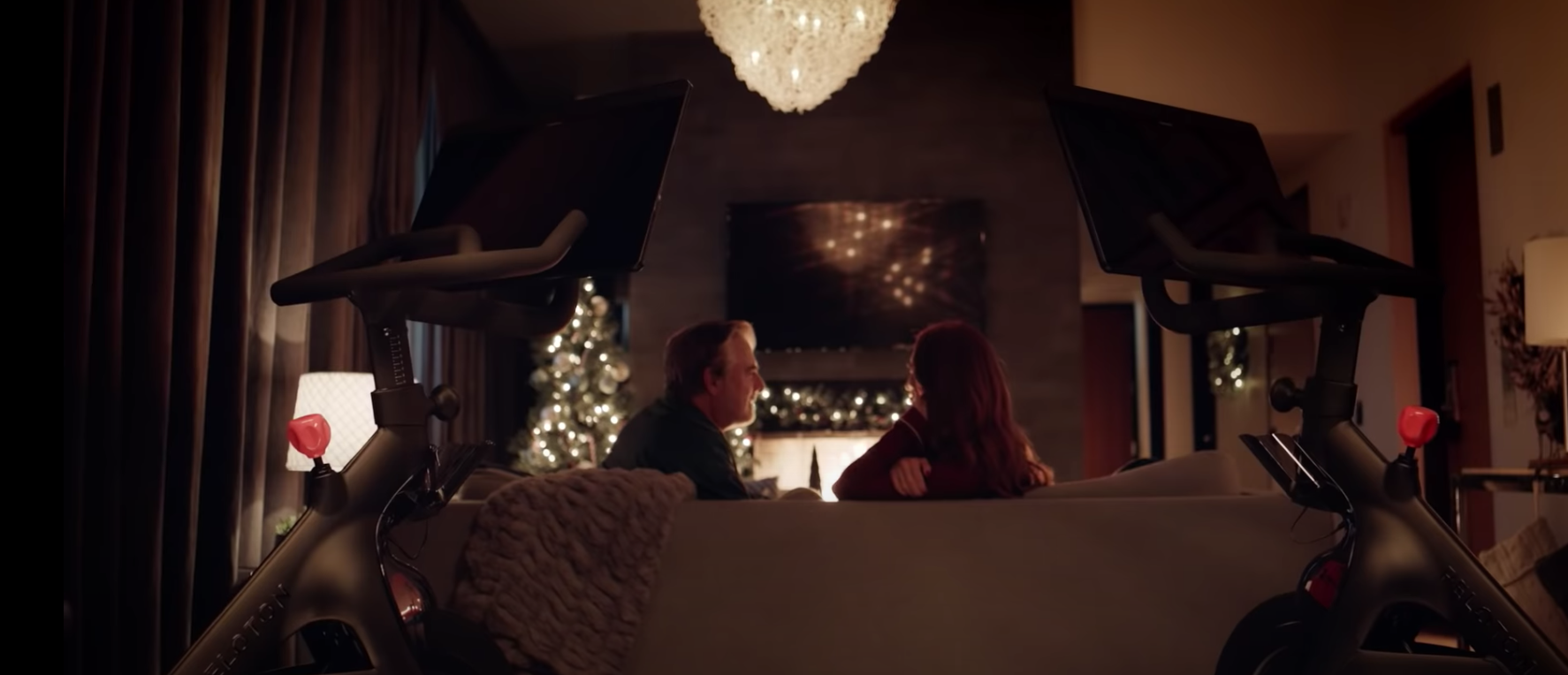 Article continues below advertisement
Did Peloton know about 'And Just Like That...'?
Denise Kelly, a Peloton spokesperson, told BuzzFeed News in a statement, "HBO procured the Peloton bike on their own," which kind of sounds like HBO knew it would be a problem. Had they chosen to go through Peloton, there could have been some sort of advertising money involved. Product placement is, of course, quite common in television shows and movies.
Denise went on to say, "Peloton was aware that a bike would be used in the episode and that Jess King would be portraying a fictional Peloton instructor. Due to confidentiality reasons, HBO did not disclose the larger context surrounding the scene to Peloton in advance." After Thursday's premiere of And Just Like That..., Peloton stocks dropped over 11 percent. And just like that, Peloton was losing money.
Article continues below advertisement
How did Ryan Reyolds get involved in the Peloton ad?
Recall if you will December 2019, which feels like 1,000 years ago. Peloton released an ad that featured an actress (Monica Ruiz) documenting her yearlong journey using their bike. In the commercial, she was gifted the bike from her husband, and she mostly looks terrified the entire time. Social media didn't care for the messaging that a husband would like his wife to look a certain way. Ryan Reynolds took the opportunity to respond via an ad for his gin company, Aviation Gin.
Article continues below advertisement
In the Aviation Gin ad, Monica returns, except this time she's on a couch at a bar, not on a Peloton bike, and she's with two lady friends. She says to her friends, "This goes down smooth," and one says, "You're safe here." Monica then raises her glass and says, "To new beginnings," which is also what Chris Noth says at the start of his Peloton ad.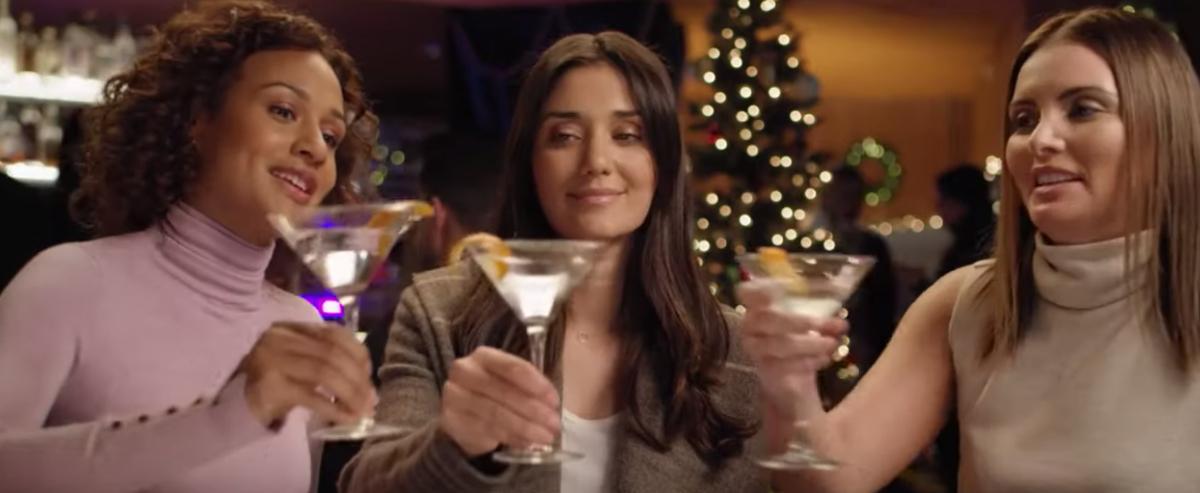 It seems as if Ryan Reynolds is either for or against Peloton but is always on the side of a very good joke. A recent tweet from Peloton read, "If we can put that spot together in 48 hours, you can do your workout today." We probably could if we were making the same amount of money Big was. Regardless, we are enjoying this bizarre and hilarious relationship Ryan Reynolds is currently in with Peloton — to new beginnings!