Michael Phelps' Legacy Continues as Ryan Lochte Tries to Secure His
Ryan Lochte may not qualify for the 2021 Olympics now that the swimming preliminaries are underway. But he got some help from rival Michael Phelps.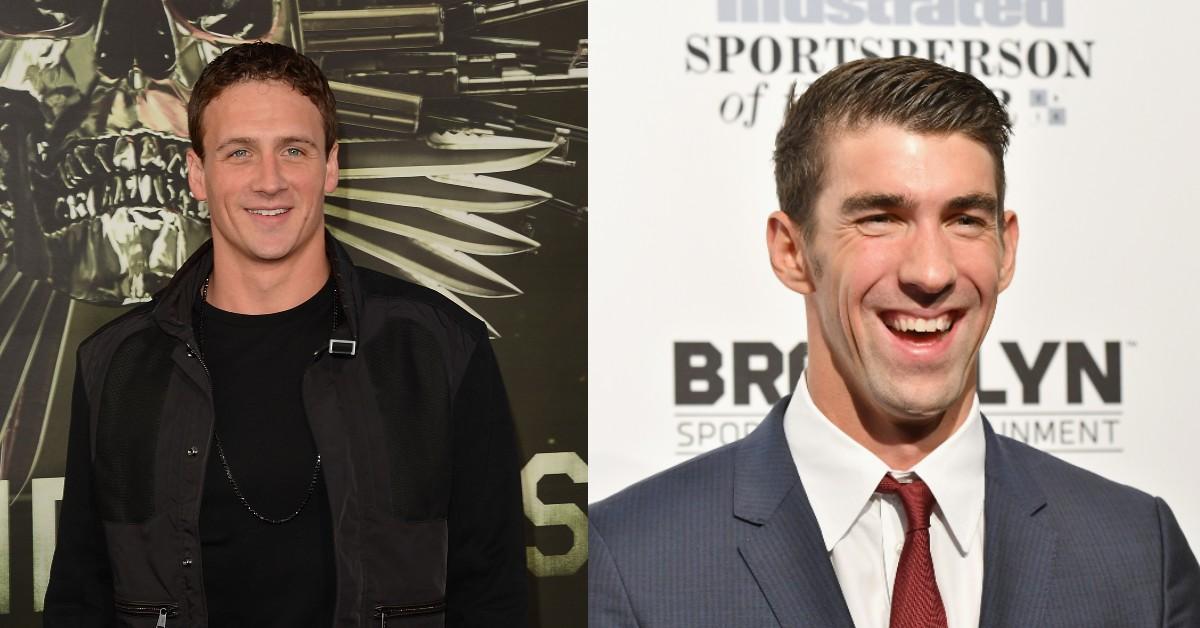 We're all still getting used to the fact that the 2020 Olympics are now in 2021, but that's not the only thing that's weird about them. Every summer Olympics season since 2000 has featured Michael Phelps as the barrier-breaking swimming champ. Now, many of us are hoping to hang our hats on his rival teammate, Ryan Lochte.
Article continues below advertisement
However, as the swimming preliminaries are underway, Ryan Lochte's age is showing. On June 14, Ryan failed to advance in the 200-meter freestyle event. Since he missed out on that one, did Ryan Lochte qualify for the 2021 Olympics yet?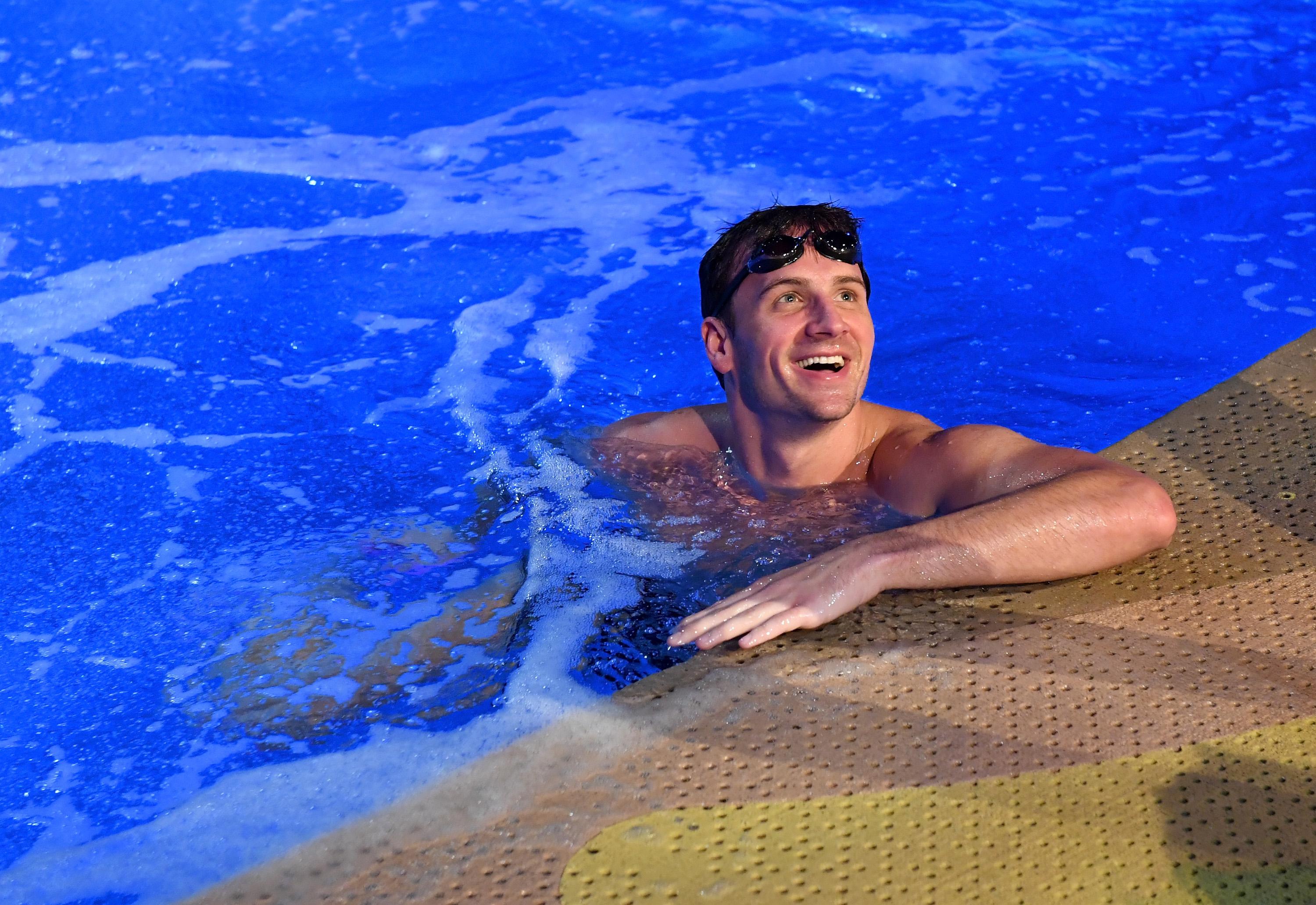 Article continues below advertisement
Ryan Lochte has not yet qualified for the 2021 Olympics.
Did Ryan qualify for the 2021 Olympics? No. Could he? It's possible. However, it's not a sure thing like it used to be. At 36 years old, Ryan is hoping to tie Michael Phelps' record for being on the most Olympic teams. While Michael made his Olympic debut in 2000, Ryan's first Olympic race wasn't until 2004, so to match his former teammate, Ryan would need to qualify for 2021.
Article continues below advertisement
Many critics believe that realistically, Ryan's only shot of making it onto the 2021 USA Olympics team is with the 200-meter individual medley, which will air after 11 a.m. EST on June 17. Lochte is the second-most decorated Olympic swimmer with 12 medals, six of which are gold.
Of course, in first place is Michael Phelps, who has won 28 medals, 23 of which are gold, to secure his place as the most decorated Olympian overall of all time.
Ryan Lochte is looking to make a comeback in the 2021 Olympics if he qualifies.
Despite Ryan Lochte's Olympic successes, many of us don't immediately think of his performance when we hear his name. Ryan Lochte's reputation was marred after the 2016 Rio de Janeiro Olympics when he claimed to be held up at gunpoint in a robbery.
However, multiple conflicting accounts of the story came out in which the only confirmed detail was that Ryan and his teammates were having a drunk night out.
Article continues below advertisement
From there, it went mostly downhill for Ryan. He lost all of his brand sponsorships, was suspended from USA Swimming for 10 months, and went into hiding at his parents' house. He was also suspended in 2018 for 14 months after posting a photo receiving an IV infusion. In 2019, Ryan went to rehab for alcohol addiction.
Article continues below advertisement
The one upside was when he began dating his future wife, Playboy model Kayla Rae Reid. Kayla and Ryan are now parents of two children, and Ryan has begun to make his public image comeback. His priorities have shifted to family and hard work over play, so he's hoping to qualify for the 2021 Olympics. In his words, per USA Today: "I wanted to prove I have changed and I want [people] to see it."
Article continues below advertisement
Is Michael Phelps going to be in the 2021 Olympics? Kind of.
Okay, not really. Michael Phelps officially retired from professional swimming after securing his final six medals in the 2016 Rio Olympics. He and Ryan were always rival teammates, although Michael frequently came out on top, but Ryan was always close behind. However, in 2012, Ryan got the gold in the 400-meter individual medley when Michael placed fourth.
Article continues below advertisement
Now, however, Ryan turned to Michael for assistance. Ryan's dad, Steve, explained to USA Today, "Reaching out to Michael really helped Ryan because Michael's been through a lot and so has Ryan, and why not reach out to the best. And that's what Ryan said, 'why not reach out to the best?'" Michael gave Ryan some advice to decrease his workouts and increase his rest, which actually helped.
Article continues below advertisement
Michael isn't competing in the 2021 Olympics, but USA Swimming has remarked on how his legacy swims onward. For instance, in 2008 the timing of the preliminary trials was moved so that USA fans could watch Michael Phelps live.
Even though Michael's not competing now, the popularity he brought to swimming has stuck.
Michael Phelps' goal was always to make swimming as mainstream as basketball, and now he is truly a household name, so he's well on his way to achieving that goal. Per NBC, as Michael recently watched the trials from the sidelines, he joked:
"Maybe put me in there. Let me do a time trial or something. It's something weird. It's like I know something about this time of year. My body, my mind knows something."
Swimming will surely be different, but Michael's presence is still in the pool.