Ball Is Life, but Is it Real-Life? Inside Disney Plus's Sports Drama Series 'The Crossover'
Is Disney Plus sports drama 'The Crossover' based on a true story? The series follows the lives of basketball-obsessed brothers Josh and Jordan Bell.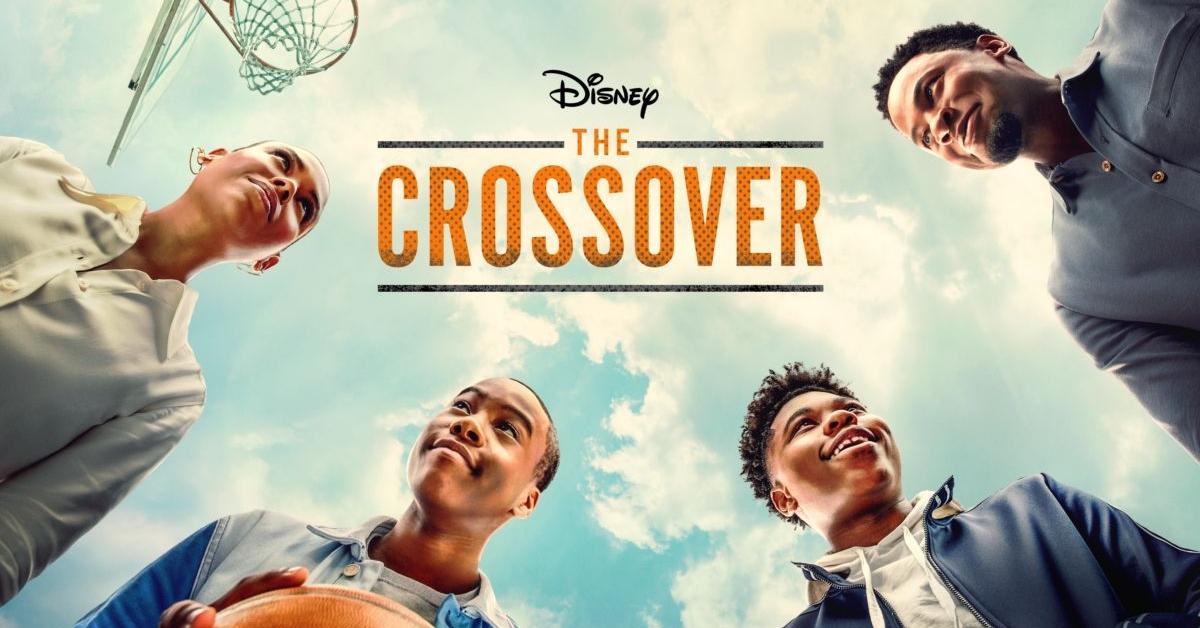 From showrunner and executive producer Kwame Alexander, Disney Plus's newest sports drama series The Crossover spotlights ambitious teen brothers Josh "Filthy" Bell (Jalyn Hall) and Jordan "J.B." Bell (Amir O'Neil), who believe "ball is life." When life takes an unexpected turn, however, their long-standing dreams of becoming basketball legends like their father (Derek Luke) — who boasts a championship ring — come crashing down. Plans are spontaneously interrupted, as is the bond between the Bell bros.
Article continues below advertisement
"Through his lyrical poetry, an adult version of Josh (Daveed Diggs), aka Filthy McNasty, narrates the story of he and his brother's coming of age, on and off the court, as their former professional basketball player father adjusts to life after basketball, and their mother (Sabrina Revelle) finally pursues lifelong dreams of her own," the official synopsis reads.
With recent basketball-themed films based on true stories entering the pop culture sphere — like Akin Omotoso's Rise and Ben Affleck's Air — it's easy to wonder if The Crossover pulls from a real-life inspirational tale.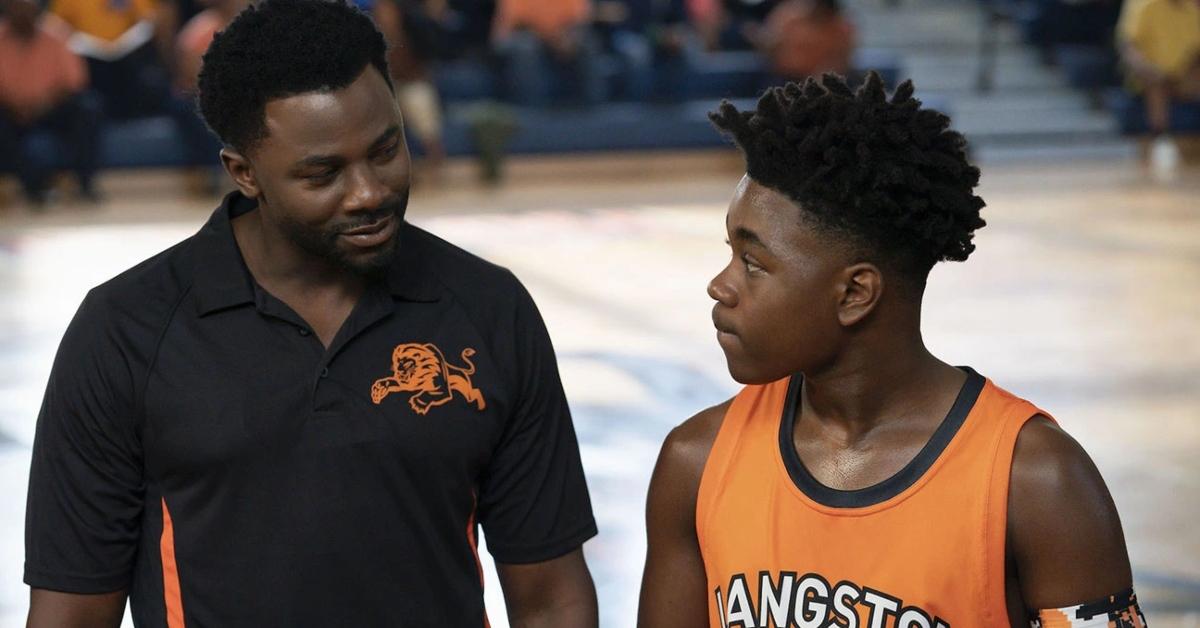 Article continues below advertisement
Is Disney Plus's 'The Crossover' based on a true story?
The Crossover is based on the 2014 Newbery-winning novel in verse of the same name by New York Times bestselling author Kwame Alexander.
While Kwame's book is not based on a true story, he was inspired by his relationship with his own father — a college basketball star and PhD academic who taught him how to play basketball and tennis.
Sure, The Crossover is about basketball, but Kwame revealed to AdLit that it's about "so much more," including "family, brotherhood, friendship, and crossing over from boyhood into manhood."
Article continues below advertisement
According to his website bio, Kwame is also a poet, educator, and producer who has written 38 books, including 2016's Booked, 2018's Rebound, 2019's Becoming Muhammad Ali — which he co-wrote with James Patterson — and 2022's The Door of No Return.
Known as the "poet in residence" of NPR's Morning Edition, Kwame is a highly decorated author, boasting awards like the Lee Bennett Hopkins Poetry Award, the Coretta Scott King Author Honor, and the 2017 Inaugural Pat Conroy Legacy Award.
Article continues below advertisement
Kwame Alexander faced countless rejections throughout his journey with 2014's 'The Crossover.'
Though The Crossover is a celebrated work of art today — one the School Library Journal fittingly called "a slam dunk" — it took Kwame Alexander over five years to sell it. Despite the struggle, Kwame never gave up on his baby.
"Because it had been rejected 22 times and then eventually got published and won the Newbery Medal, I began to learn how to embrace the no's. I was 'OK, bring on the no's. Bring them on,'" Kwame said, per KGET-TV.
"You know that once all the no's have come to your party, eaten all your food and then gone home, what is left is the yes."
"It took six years to find a publisher. I heard no's everywhere. And somewhere in my head, I said, 'This is a good book, Kwame. You've got to believe in it. You've got to say yes to yourself,'" he said.
His previous rejections prepared him in case of more pushback when it came to creating a TV series adaptation. To his surprise, the executives with Disney Branded Television adored his ideas.
Article continues below advertisement
"It's about these kids being told no after having been told 'yes' all their life on the court, off the court, with their crush, in school. And, so, my journey with this book is really a metaphor for this TV series and where we are trying to go," Kwame shared.
He credits series writers Damani Johnson and Kimberly Harrison with elevating The Crossover while still staying true to the source material.
According to KGET-TV, the series's writers focused on Kwame's "use of language, rhythm, rhyme, metaphor, and simile" to adapt his work.
As he highlighted the importance of believing in your own abilities, Kwame pointed to a powerful Walt Disney quote.
"I believed in it. I believed in it. I love quotations. Walt Disney said, 'If you believe in a thing, believe in it implicitly, unquestionably.' I believed in the project. I believed in the book. I knew poetry like the back of my hand. I know how kids talk," he said.
Kwame Alexander makes no space for self-doubt. Back off, inner saboteur!
The Crossover is currently streaming on Disney Plus.