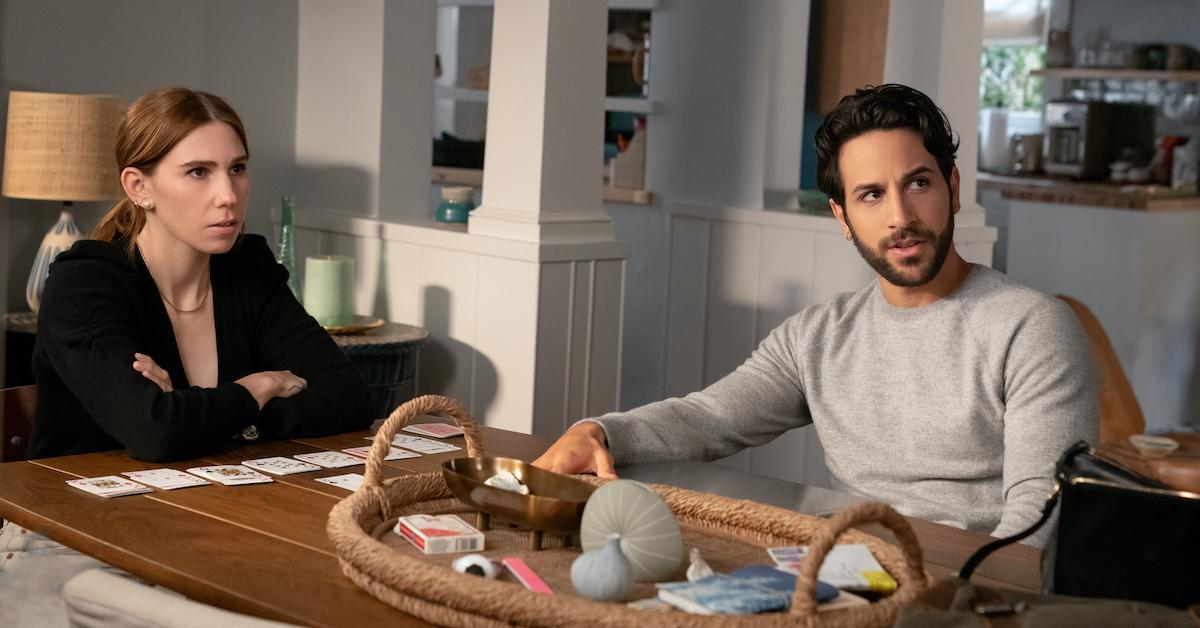 'The Flight Attendant' Star Deniz Akdeniz Says Max and Ani's Relationship "Gets Tested" (EXCLUSIVE)
Ani and Max are the most devoted couple in 'The Flight Attendant,' but their relationship is still rocky. Do they break up in Season 2 of the series?
Just a few episodes into the second season of The Flight Attendant, Max (Deniz Akdeniz) and Ani (Zosia Mamet)'s relationship is more volatile than ever. We fell in love with Max in Season 1, and a year later, he and Ani seem to be going strong in the HBO Max series. However, as the season progresses, their relationship goes through many ups and downs.
Article continues below advertisement
At first, Ani refuses to say that she and Max are engaged, even though she's wearing the ring he bought her. In all honesty, considering she refused to even call him her boyfriend a year prior, an engagement ring is a major step in their relationship.
We all want Max to stick around for as long as possible, but if they break up, then he probably won't stay in The Flight Attendant. So do Ani and Max break up? Distractify was lucky enough to speak exclusively with Deniz Akdeniz about his character's and Ani's fates.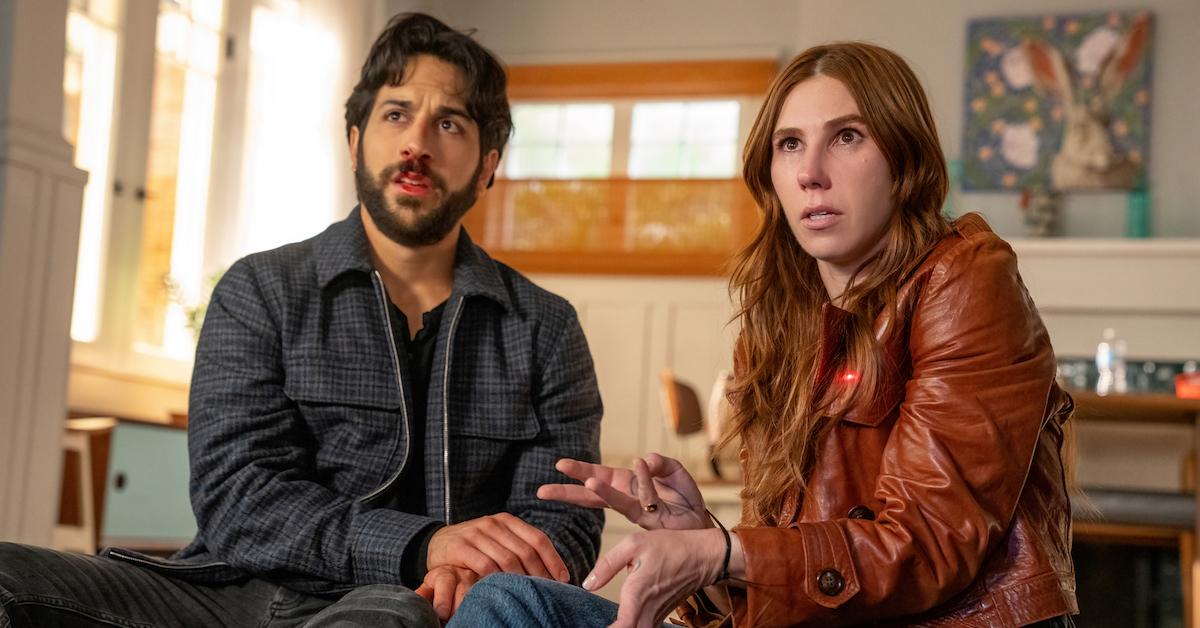 Article continues below advertisement
Ani and Max get into a major fight in 'The Flight Attendant.'
In both seasons of The Flight Attendant, Ani seems unwilling to commit. In Season 1, she refuses to call him her boyfriend — that is, until he almost dies in a fluke car accident. In Season 2, Max brings Ani to meet his parents, and she completely flips out. She breaks down in front of Max's parents, refusing to show her love for their son, despite the fact that she does love him. It's moments like that that make Max question whether he should even be with Ani in the first place.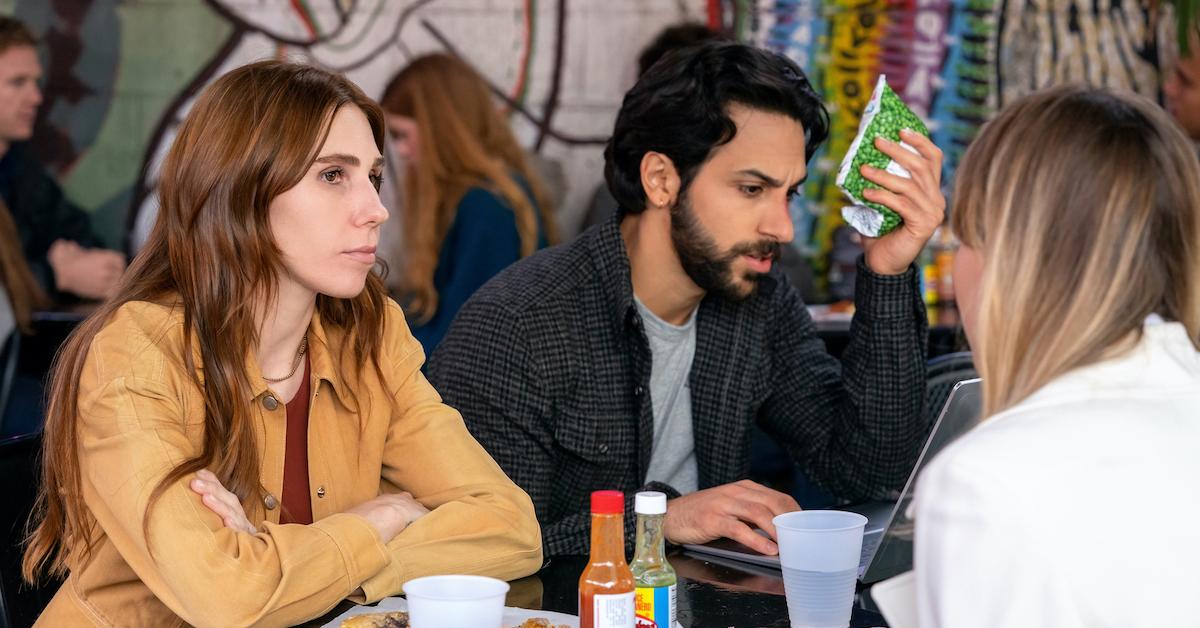 Article continues below advertisement
But luckily (or unluckily considering the circumstances) for Max, another disaster comes their way when they get tied up and interrogated by the mysterious couple from next door. Once again, this high-adrenaline event pushes the lovebirds together, and it begs the question of if Ani would ever commit to Max without these disastrous events. Maybe it's enough for now, but can it keep their relationship going strong through the end of Season 2? Or will they break up?
Deniz Akdeniz shares that Max has a lot of love for Ani, but it's possible they could face more conflict.
"Something we discovered in Season 1 was that on paper, it looks like they're not suited for each other, but they actually do love each other," Deniz revealed. "I think Max is a very understanding and patient man, more so than most people ever will be, and he does love Ani. But unfortunately, it takes him getting hit by a car for her to express her love for him. He knows it's there. So he's willing to take the time and take those baby steps in their relationship."
Article continues below advertisement
By the time we get to Season 2, however, he is doing what he can to hold onto his relationship with Ani — but what is she doing to hold on to him? This season explores that question when she meets Max's parents. "Yes, she hasn't said we're engaged but she's wearing the ring and that's okay," Deniz said. "He knows that by her accepting that ring, she is accepting him and his love."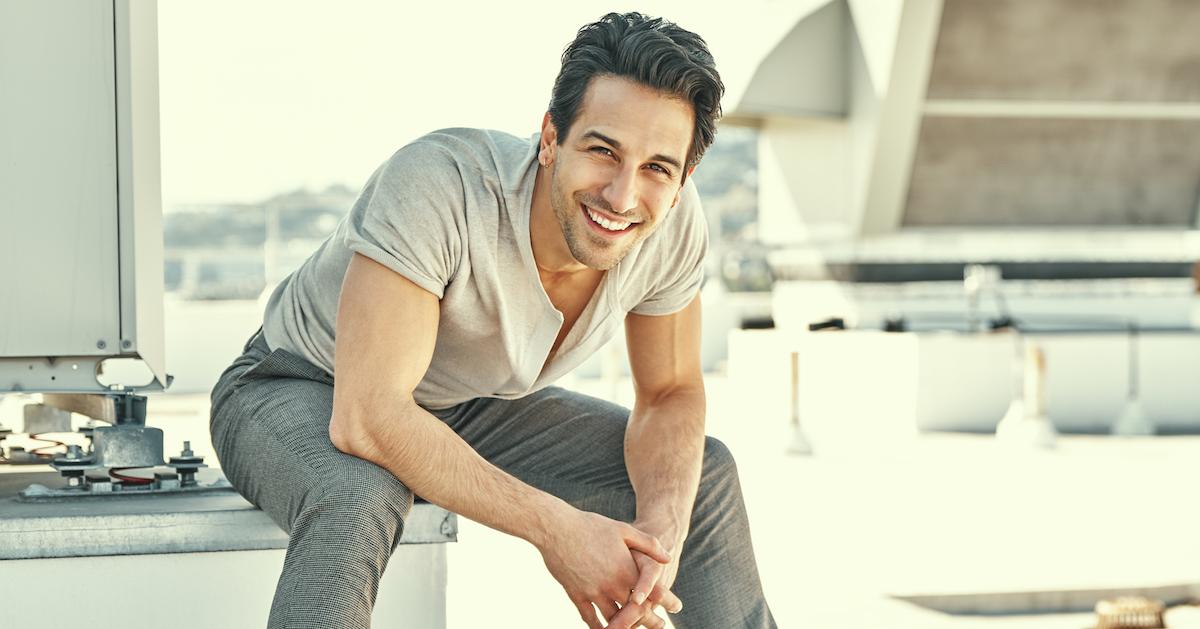 Article continues below advertisement
But that will get challenged this season. "He's willing to take the neuroses and everything that makes Ani so lovely along for the ride," Deniz explained. "That makes it all okay. And I think this season is so great because that patience and understanding really does get tested as Ani does some things that cause him to question their love, and I think it really puts them at a crossroads."
If Season 1 is when we meet Max and fall in love with him, Season 2 is when we get to see Max come into his own. Is he going to get tired of Ani's games? It's possible. Deniz shared, "It's nice to see that paradigm shift this season where Max will slowly find his voice and express himself in their relationship, which he hasn't really had a chance to do in the past."
New episodes of The Flight Attendant drop every Thursday on HBO Max.