Olajuwon Addresses Those Controversial Marriage Expectations from 'MAFS' (EXCLUSIVE)
Olajuwon and Katina have been through a lot together on 'Married at First Sight' Season 14, but do they get divorced on Decision Day or stay together?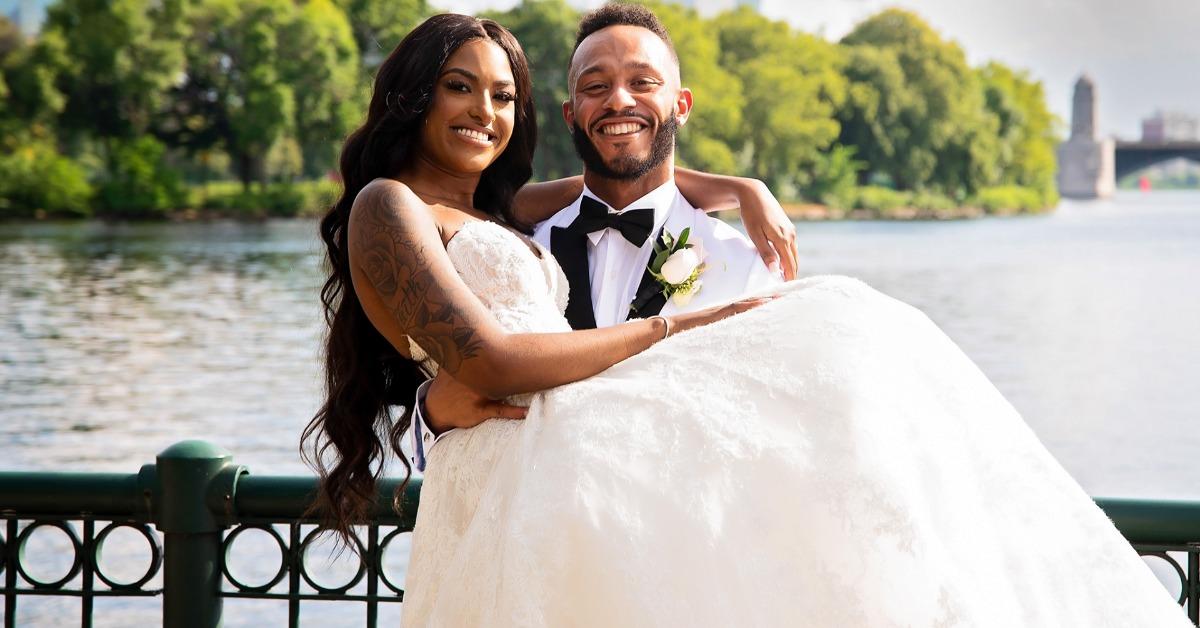 Season 14 of Married at First Sight is full of couples who have their work cut out for them from the start. And Olajuwon and his wife, Katina, aren't immune to the pitfalls of marrying someone you don't know. When Decision Day comes, every couple will have to decide if they want to stay together or give up on their respective marriages, and you have to wonder about these two.
Article continues below advertisement
In an exclusive interview with Distractify, Olajuwon opened up about his and Katina's wedding day, why he signed up for the show, and how his feelings regarding his wife's "duties" have changed. Viewers see Olajuwon insist on his wife being experienced in both cooking and cleaning, and his views have raised some concern among fans.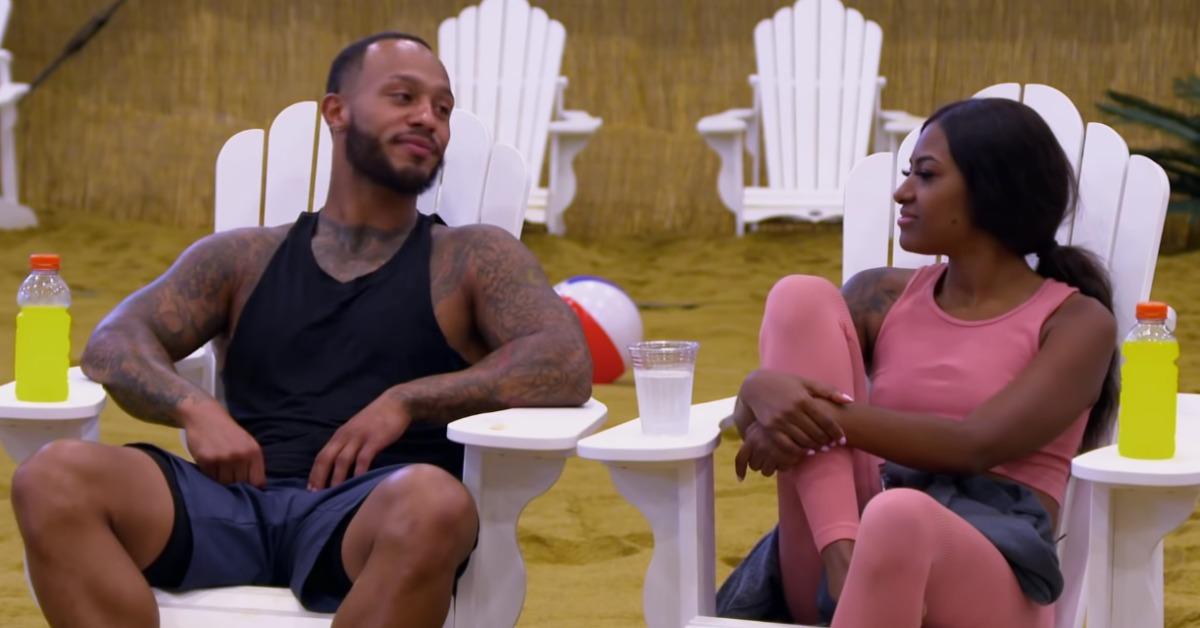 Article continues below advertisement
Do Olajuwon and Katina get divorced on Decision Day on 'MAFS'?
Right now, it seems like Olajuwon and Katina are in the best place they've been for the duration of the season so far. While Olajuwon couldn't tell us if he and Katina are still together, they certainly stand a chance at making it beyond Decision Day thanks to the way they've grown together and how they listen to each other. It might also help that Olajuwon has started to realize the error of his ways of thinking as a husband.
"When I came into this, I thought I knew what I needed in a marriage," Olajuwon told Distractify. "Still, as the process kept going, I put my needs away, and I started to get to know my partner and realized that cooking was more a want than a need. As I am getting to know Katina, I know she has more to offer than just cooking or staying in the kitchen."
Article continues below advertisement
Olajuwon was smitten with Katina on the day of their wedding.
To be fair, Olajuwon and Katina got off to a fairly positive start on Married at First Sight. On their wedding day, Olajuwon couldn't stop saying how beautiful he thought Katina was. And, although she was a bit shell-shocked at first, Katina recently confirmed to Distractify in a separate interview that she was relieved to see her new husband was attractive.
Article continues below advertisement
Olajuwon revealed to Distractify that there was a "relief" he felt when he saw Katina on their wedding day. And now, all he can remember about seeing her walk down the aisle is "her beautiful smile."
Of course things haven't been easy for them, but they've proven that neither of them give up easily — and that says something, going into Decision Day.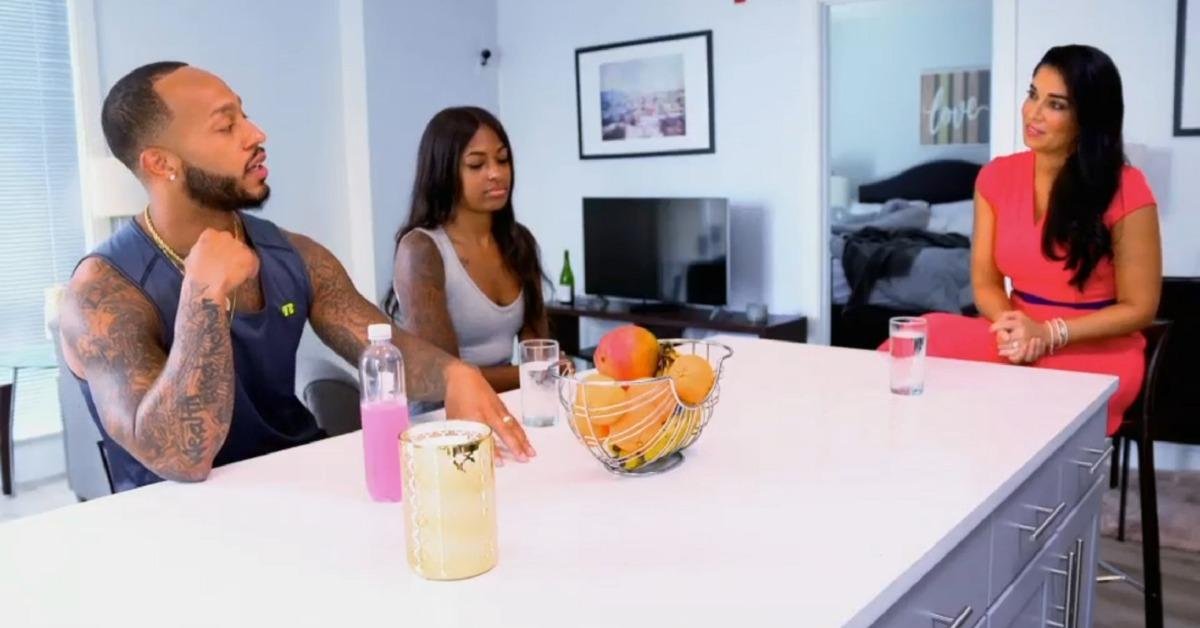 Article continues below advertisement
Why did Olajuwon sign up for 'Married at First Sight'?
Most of the participants who sign up for the Married at First Sight experiment do so because they're tired of dating around. They're ready for marriage and they're willing to put themselves into the hands of the show's experts.
Olajuwon told Distractify that he felt it was time to give up meaningless relationships with other people.
"There is a point in life when a boy becomes a man and starts to love himself to the point where he wants marriage and true happiness and gives up wanting to have a fling," he said.
Hopefully Olajuwon did indeed find "true happiness" with Katina.
You can watch Married at First Sight on Wednesdays at 8 p.m. EST on Lifetime.