Do the Baeumlers Still Own Caerula Mar? The Status of the HGTV Stars' Resort Revealed
Do the Baeumlers still own Caerula Mar? Here is what we know about the popular HGTV family and the current status of their popular resort.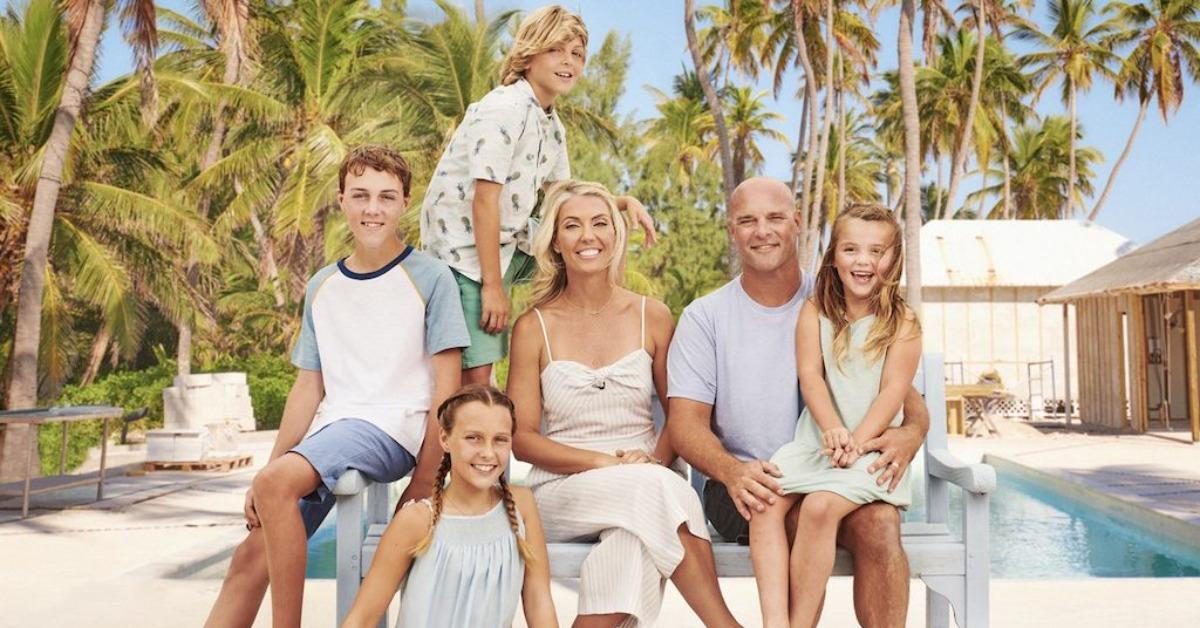 One HGTV show you are sure to become obsessed with is Renovation Resort Showdown. The series centers around a competition between two builders to renovate an incredible resort.
Article continues below advertisement
The first season is hosted by Scott McGillivray as well as Bryan Baeumler — as in, the extremely well-known Beaumler family, who have been renovating properties for years. In fact, do they still own one of their biggest projects, Caerula Mar?
Do the Baeumlers still own Caerula Mar?
Article continues below advertisement
Fans of HGTV got to know the Baeumlers from several of their popular shows, one of which was Island of Bryan. The show was about how they took a disregarded resort in South Andros and turned it into a tropical paradise.
By the end of the show, which ran for five seasons, the family was left with Caerula Mar Club, a luxurious beach resort perfect for any family or romantic getaway.
Article continues below advertisement
As of July 2023, they still own the club, according to the website. Bryan and his wife Sarah gush how they "fell in love" with the property, which they describe as "combining simplicity with splendor, our hideaway personifies the spirit of barefoot luxury."
The resort was still open during the pandemic.
Article continues below advertisement
During the COVID-19 pandemic, businesses and resorts all over the world had to close down. But, the Baeumlers were able to keep Caerula Mar up and running.
In an interview with The List, Sarah shared that they were able to continue welcoming guests to their resort, as long as they followed several different restrictions.
Article continues below advertisement
She said, "So the interesting thing for us, we're sort of following Canadian protocol, U.S. protocol, as well as the Bahamian protocols. So we were very up to speed on every country and what they were doing, but also trying to make sure that there are ways for guests to travel to us safely."
And travel they did. Bryan chimed in and revealed that the resort was packed with excited tourists and people longing for a relaxing vacation during the tough time.
Article continues below advertisement
He said, "There's a lot of people flying in to have that experience and getaway. For Americans that are traveling, The Bahamas is great because we're so close to Florida, Fort Lauderdale, Miami. I mean, there's so many routing options to get in there."
Are the Baeumlers' kids getting into renovation?
Article continues below advertisement
The Baeumlers are not just a husband and wife duo; Bryan and Sarah have four children together. Fans got to see their kids grow up in one of their first shows House of Bryan.
It may have been assumed by viewers that their kids would follow in their parent's footsteps and all become home renovators. But, at least for their oldest son, that is not the case.
Quintyn, who is now 18 years old, is a professional horseback rider who trains competitively. As far as his younger siblings, they are still in school. Who knows — maybe they will be joining their parents on HGTV soon.
Season 1 of Renovation Resort Showdown is set to premiere on HGTV on July 23, 2023 at 9 p.m. EST.