Romance Is in the Air in 'The Legend of Vox Machina'
Throughout the first season of 'The Legend of Vox Machina,' there are hints that Vex and Percy will date, but does it ever actually happen?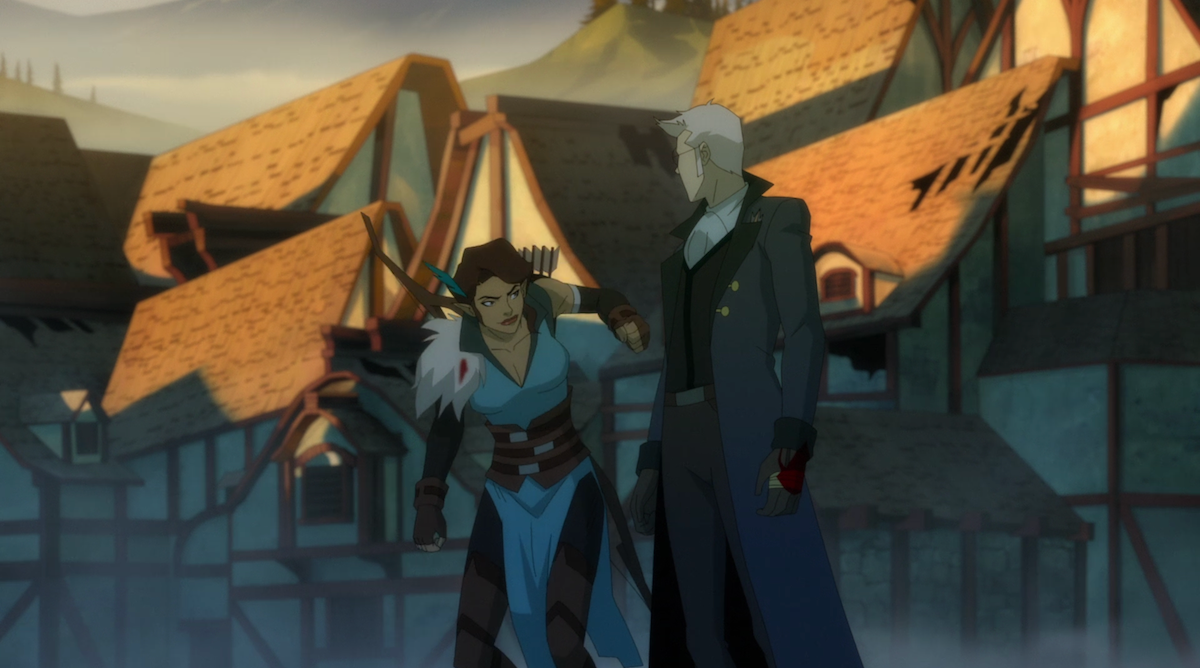 Throughout Season 1 of The Legend of Vox Machina, there is a lot of foreshadowing when it comes to the romantic relationships between the mercenaries. However, the strongest connection appears to be the relationship between Percival de Rolo (Taliesin Jaffe) and Vex'ahlia Vessar (Laura Bailey). By the finale, Percy's underlying love for Vex is what eventually saves him.
Article continues below advertisement
While it's clear the two characters have an easy rapport, many viewers of the show wonder if Percy and Vex actually get together during Critical Role gameplay. Plus, as Season 2 unfolds, does that mean we're going to get a little more romance in The Legend of Vox Machina?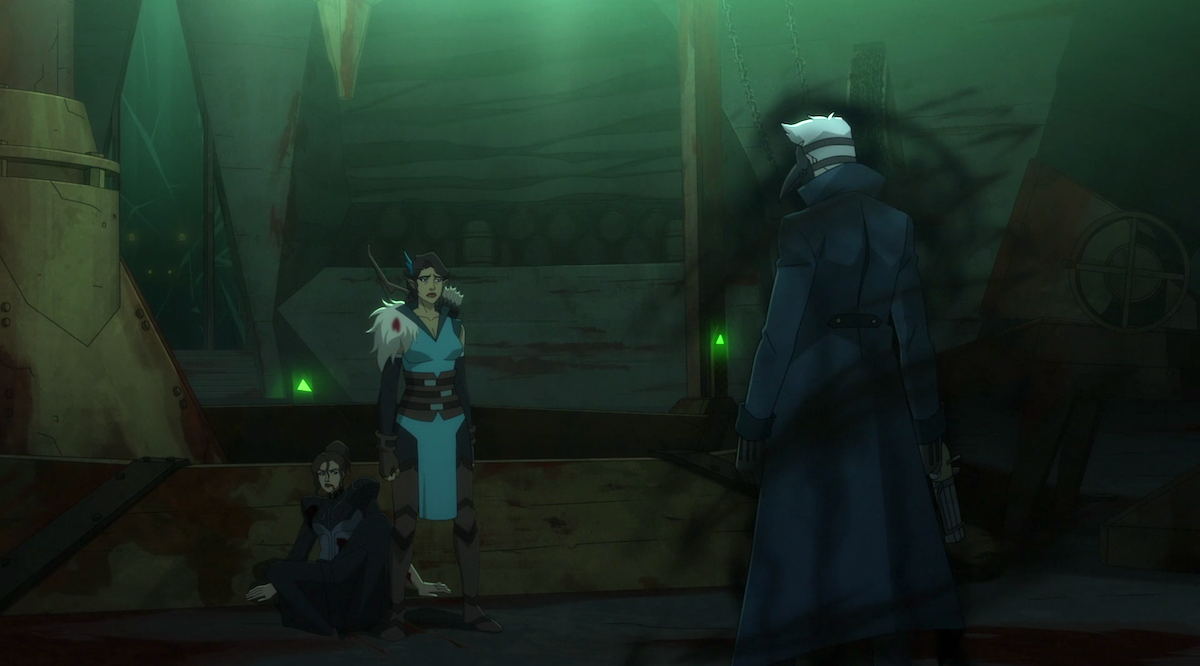 Article continues below advertisement
Vex and Percy do date in 'Critical Role' and will likely date in 'The Legend of Vox Machina.'
One of the great things about The Legend of Vox Machina is that its source material is so rich. Hours of gameplay, video streams, and a passionate fan base have allowed the Critical Role team to world-build beyond anything we might have seen before. And of course, we can't have a character-driven series without some sort of romance. The first and biggest romance hinted at is the one between Percy and Vex.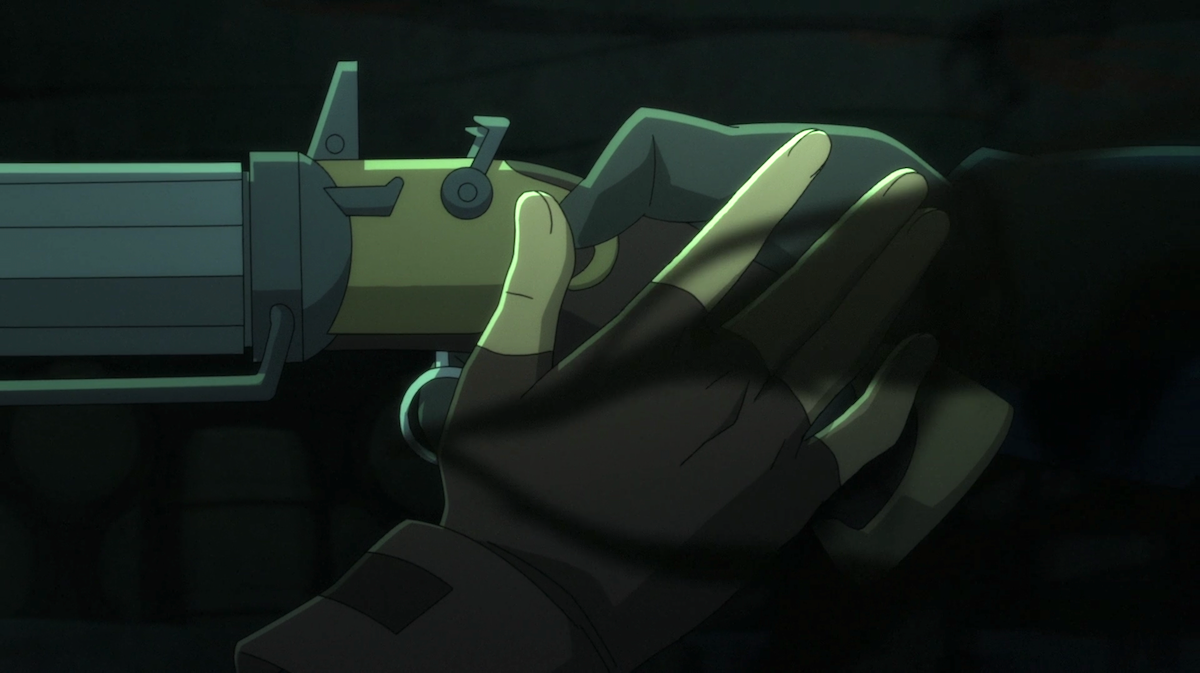 Article continues below advertisement
In the finale of The Legend of Vox Machina, Vex puts herself in front of Percy's pistol (this is not a euphemism) to help him fend off the demon Orthax. There's an unspoken bond between Percy and Vex, and while Vex is the first person to speak up and support Percy's mission of defeating the Briarwoods, it's clear that there's an equal kinship between the two of them.
Vex and Percy's relationship in 'Critical Role' grows from secret crushes all the way to having children together.
In Critical Role, they meet while Percy is imprisoned for attempting to kill Dr. Anna Ripley. Percy is immediately charmed by Vex's humor and greed, and of course, the fact that she's a beautiful mercenary. But he keeps his feelings to himself, showing them instead by designing weapons for Vex, such as a grappling hook and exploding arrows. After she receives his first gift, Vex's feelings for Percy start to grow too, but like Percy, she keeps them bottled up.
Article continues below advertisement
So, their feelings for one another tend to come out in quippy flirtatious remarks. That is, until Vex saves Percy from Orthax, the first time she acknowledges (even if inwardly) that there's something between them. Her feelings come forward even more when Saundor tries to tempt her with power in exchange for heart during the Chroma Conclave arc. Vex simply replies, "My heart is someone else's." It's Percy's!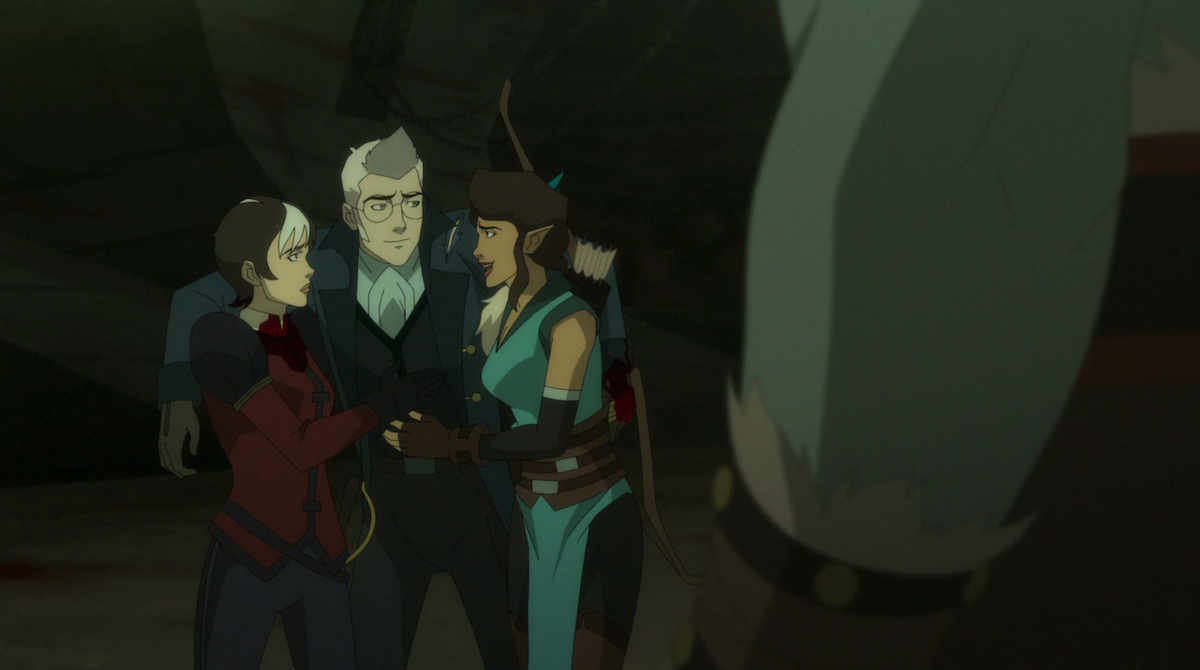 Article continues below advertisement
But it takes actual death to finally bring these two forlorn lovers together. Percy dies by the hand of his nemesis, Anna, which truly devastates Vex. He is of course resurrected, but after Vex finds a letter to her that could have been his final words, she confesses her feelings over his dead body (spoiler: he hears her), and they kiss for the first time.
Laura Bailey has later said that if Percy never died, Vex might have never confessed her feelings. Regardless, she is still hesitant to express her feelings for him when she knows he can hear her.
The best moment in their relationship, though, comes when Vex asks Percy if they can have their "later talk" through the door. He says no, but then Vex opens the door … completely naked. They consummate their relationship for the first time and it is steamy. When Vex later dies in battle, though, Percy mirrors Vex's reaction when he died, and he "screams to the world."
Article continues below advertisement
Eventually, Percy and Vex move to Whitestone together, and we learn that although their relationship had its ups and downs, they decide to elope and eventually have five children together. In doing so, they rebuild the de Rolo lineage.
Plus, it was just revealed in the campaign guide that one of their daughters is a tiefling, which means that she has a sort of demonic background, even if she's not evil herself. This likely comes from Percy's past with Orthax. How much of this will play into The Legend of Vox Machina? That's still to be seen.