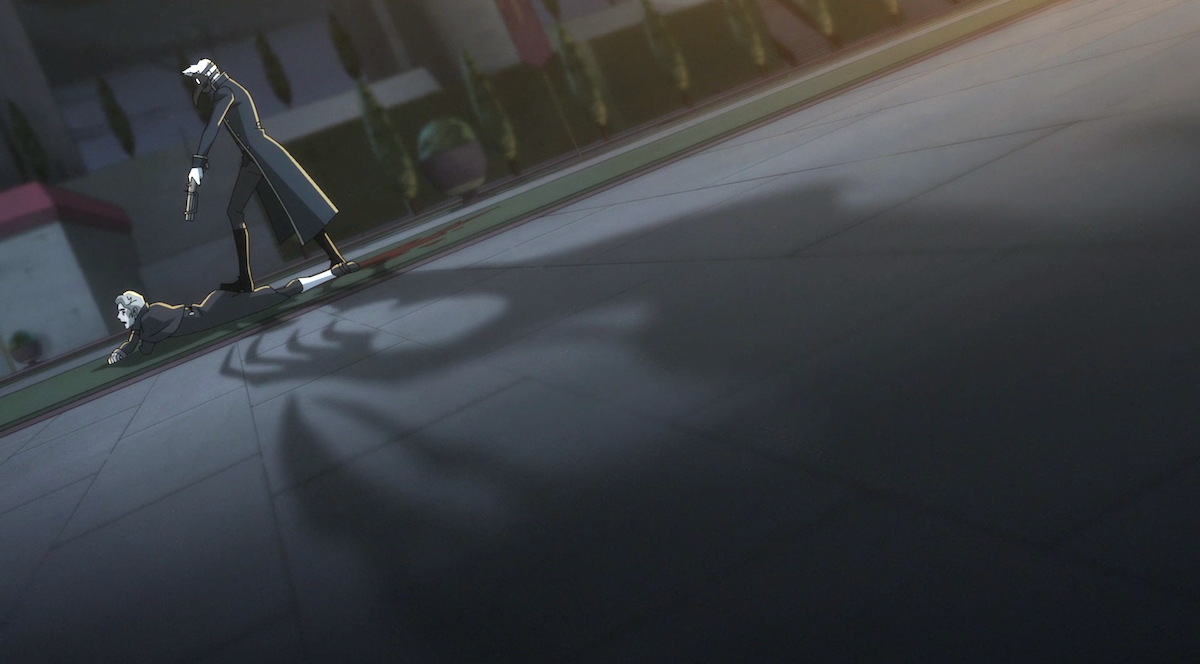 Uh-oh ... The Demon Inside Percy in 'The Legend of Vox Machina' Could Make a Comeback
The finale of The Legend of Vox Machina is finally here, which means that one arc of the Vox Machina campaign is complete. But even though we're leaving a lot of it behind, we still have a lot of questions about the biggest villain in the end: the demon that lived inside of Percy after the Briarwoods killed his family.
Article continues below advertisement
While the arc that took place over Season 1 of The Legend of Vox Machina is typically referred to as "The Briarwoods," the biggest character arc definitely belongs to Percy. When the season begins, his boon companions don't even know that he's a de Rolo, and by the end of the season, he — along with the rest of Vox Machina — are defeating his enemies … and the revenge demon within.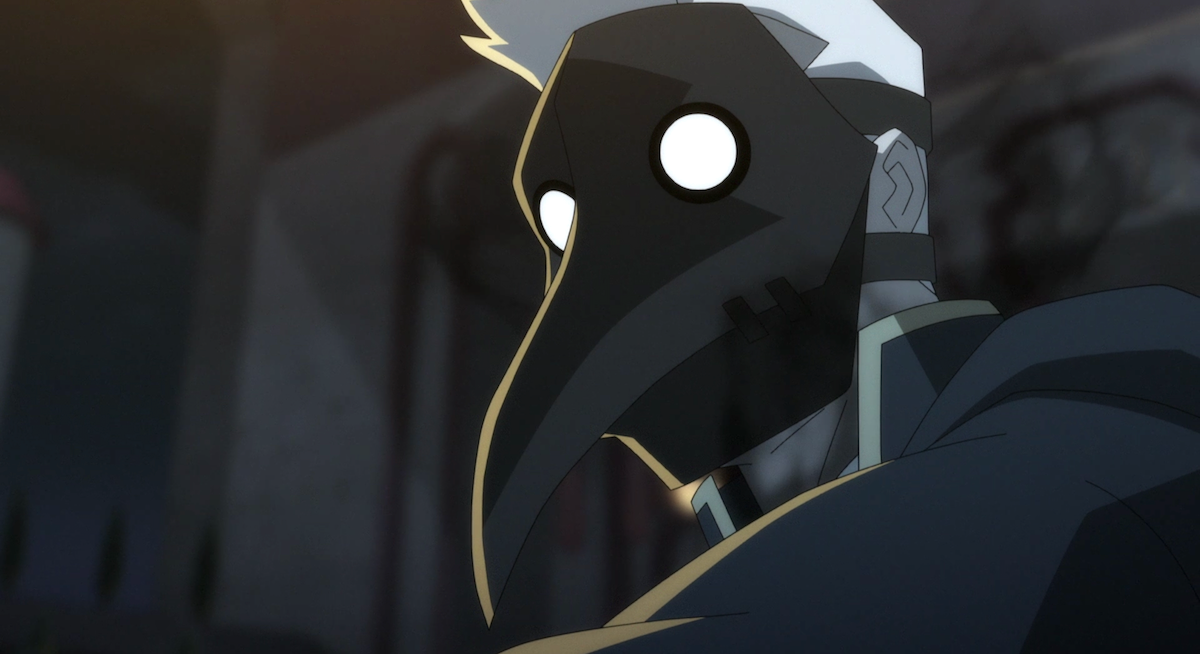 Article continues below advertisement
The demon that was in Percy is named Orthax.
Orthax is a shadow demon that Percy made a pact with after losing his entire family. Throughout the entire first season of The Legend of Vox Machina, Percy's friends grow increasingly worried about the darkness that swirls within Percy. Whenever he takes out his gun, a pepperbox pistol called The List, Percy loses all control. Instead of the intelligent, calculating, and empathetic man he is, he becomes a vengeful monster.
We learn that Percy had a dream in which Orthax spoke to him and offered to make a pact. In return for helping Percy make the ultimate weapon of revenge, all of Percy's targets would be offered up to Orthax as a soul offering. After this dream, Percy was driven to make his deadly weapon at all costs. A new madness came over him that wouldn't be satiated until he created The List and used it to kill.
Article continues below advertisement
In 'The Legend of Vox Machina,' Orthax becomes the final villain Vox Machina needs to defeat in Season 1.
In the final three episodes, Orthax becomes unstoppable as he takes over Percy, who gets closer and closer to killing each person on The List. However, when Vox Machina kills Sylas Briarwood without Percy's weapon, Orthax gets angry and even more vengeful. Keyleth and Pike finally figure out that the mysterious smoke that surrounds Percy is a demon who has latched onto him. And the only way to defeat Orthax is for Percy to do it himself.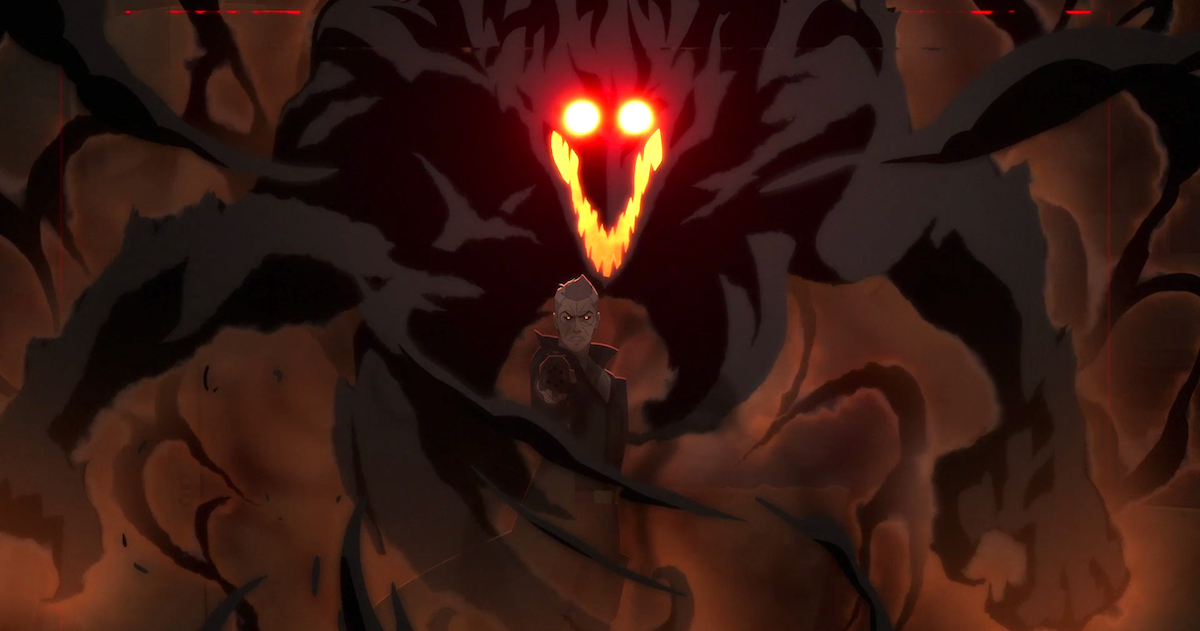 Article continues below advertisement
Basically, once Cassandra de Rolo seemingly betrays Vox Machina (we later learn that she was under the control of the Briarwoods), Orthax adds her name to the final barrel of The List. But Percy refuses to kill her, which causes Orthax to take on a corporeal form. Between Vex'ahlia risking her life by standing in front of Percy when the demon takes over and Percy's love for his sister, he's able to ultimately cast out Orthax.
Orthax could actually come back in a later season of 'The Legend of Vox Machina.'
Scanlan decides that the best thing to do is toss The List into the acid, which ultimately turns out to be the right choice. Although Percy's connection to Orthax is severed when he chooses to break his pact with the demon, we see the demon's form sink in the acid. But that's likely not the end for Orthax during Vox Machina's journey.
Article continues below advertisement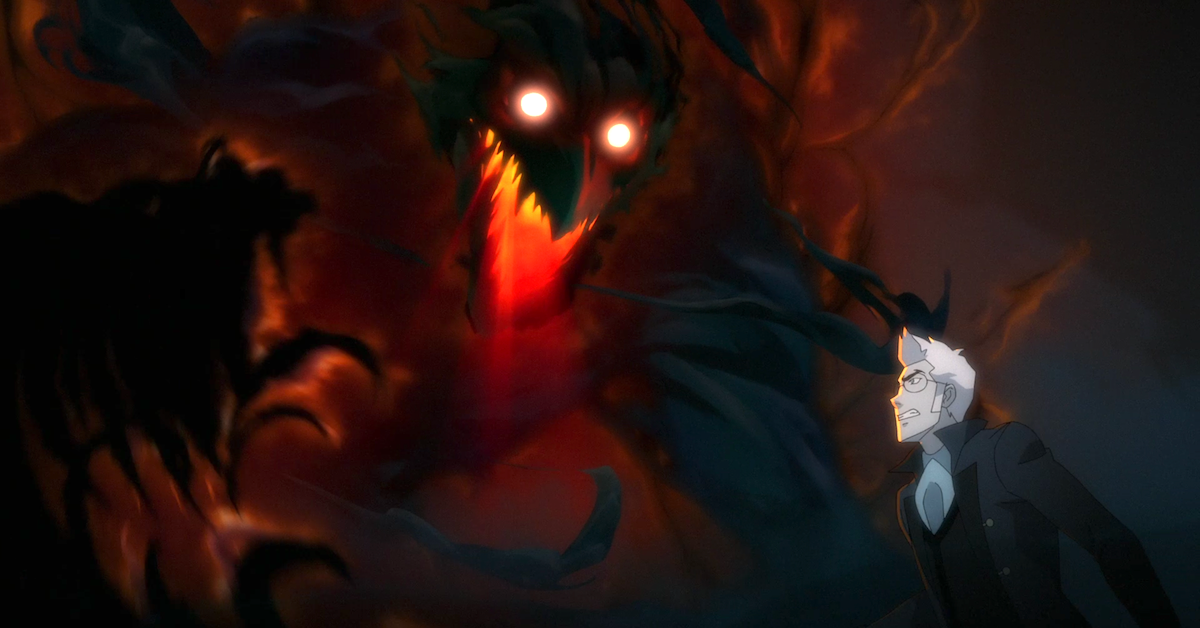 After Percy rejects Orthax in Critical Role, the demon seeks out another host to do his bidding, and lands on one of Percy's former living targets, Dr. Anna Ripley. Like Percy, Anna is an engineer who is working on building revolutionary weapons. Orthax offers her the same exact pact, and she accepts. Vox Machina then goes head to head with Anna and Orthax during the Chroma Conclave arc, which we will likely see in Season 2 of The Legend of Vox Machina.
Even after Orthax is defeated, he remains in the world through his attachment to Anna's weapon, Animus. While Percy is fatally wounded in the battle, Orthax grabs ahold of Percy's soul once more, which makes it impossible to resurrect him. Luckily, Keyleth uses the Greater Resurrection to sever Orthax's thread to the material plane and defeat him once and for all.
All 12 episodes of The Legend of Vox Machina Season 1 are now available to stream on Amazon Prime.