There's More to General Krieg in 'The Legend of Vox Machina' Than Meets the Eye
By Jamie Lerner

Jan. 27 2022, Published 2:21 p.m. ET
With the arrival of The Legend of Vox Machina on Amazon Prime, fans can't help but get fully invested in the world of Exandria and our heroes of Vox Machina. Immediately, though, General Krieg stands out as an interesting character, to say the least. He is part of the Tal'Dorei Council, and encourages the Vox Machina members to go after whatever is destroying the civilians.
Article continues below advertisement
However, there is some mystery around General Krieg, and in the original Critical Role campaign that inspired The Legend of Vox Machina, he's pretty central to our heroes' quest.
Basically, he's a significant NPC (non-player character) voiced by Matthew Mercer in Critical Role's special episode "The Story of Vox Machina," which is considered canon. Plus, he's also quickly mentioned in the "Echoes of the Past" episode.
Article continues below advertisement
In the original 'Critical Role' campaign, General Krieg has another identity.
As we learn in "Echoes of the Past," which is the 38th episode of Critical Role's first campaign, General Krieg is actually killed by the dragon, Brimscythe, with the help of Vorugal, and frozen in Brimscythe's lair. So Brimscythe takes over General Krieg's human form to join the Tal'Dorei Council, and even saves the royal family from assassination.
As General Krieg, he's well-liked by most, but intended to infiltrate human politics in such a way as to lead them to destruction. In "The Story of Vox Machina" as well as in "Echoes of the Past," the members of Vox Machina decide to break into General Krieg's home after some suspicious behavior around Sir Gregory's mysterious death. But what they find there is completely unexpected.
Article continues below advertisement
They find a brainwashed servant and a secret passage that leads them to a teleportation circle. When they use the circle, they land in a cavern high in the Cliffkeep mountains. Not only is the cavern filled with riches of all sorts, but there are also four obsidian orbs, one of which calls out for Brimscythe. But instead of the giant dragon, General Krieg appears in the center of the teleportation circle and shows the Vox Machina adventurers his true form.
Article continues below advertisement
A battle ensues, and we naturally don't expect our raggedy group of outcast fighters to defeat Brimscythe/General Krieg. Even though many party members are close to being devoured, Vax manages to stab his daggers into the top of the dragon's neck. He then slices down, killing Brimscythe and, with him, the shadow of General Krieg. In a later special, we learn that General Krieg's full name is Krieg Tristan.
David Tennant is the voice behind General Krieg in 'The Legend of Vox Machina.'
Not only is Critical Role the most popular channel on Twitch with over 10M followers, but it's also popular enough to bring on major celebrities, such as David Tennant. David is a more than accomplished actor that many will recognize as the 10th Doctor in Doctor Who, as Kilgrave in Jessica Jones, and as Barty Crouch Jr. in Harry Potter and the Goblet of Fire.
Article continues below advertisement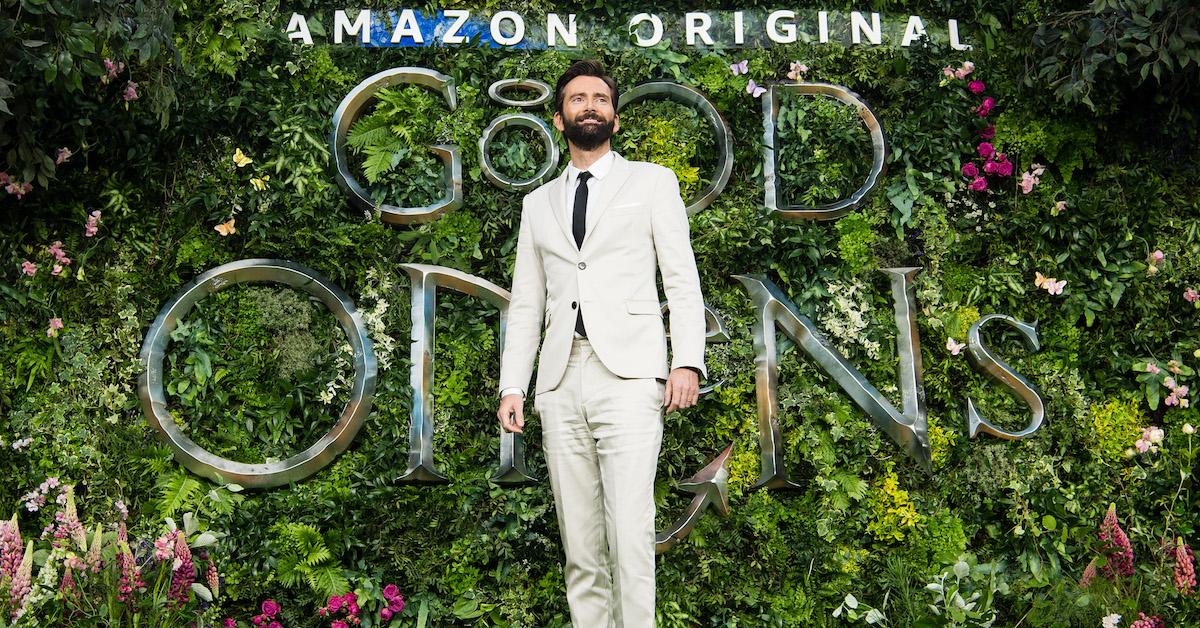 David has his own devoted fan following, and we don't blame them. From playing Hamlet in the Royal Shakespeare Company's filmed production to now voicing a complex character in The Legend of Vox Machina, there's nothing David can't do (although we can't deny that we absolutely love a villainous David above all else).
Article continues below advertisement
And as it turns out, David has actually done plenty of voice work that he's lesser known for. For example, he voices Rufus Weller in Gen: Lock, Lord Commander in Final Space, and even Scrooge McDuck in the DuckTales reboot. As he is arguably one of the most versatile and beloved actors of our time, it's now impossible to imagine General Krieg without David's voice behind him.