Does This Pivotal Member of the Seven Die in 'The Boys' Season 3? (SPOILERS)
Does Black Noir die in 'The Boys' Season 3? He certainly panics when he finds out his old boss Soldier Boy is still alive. What happens to Black Noir?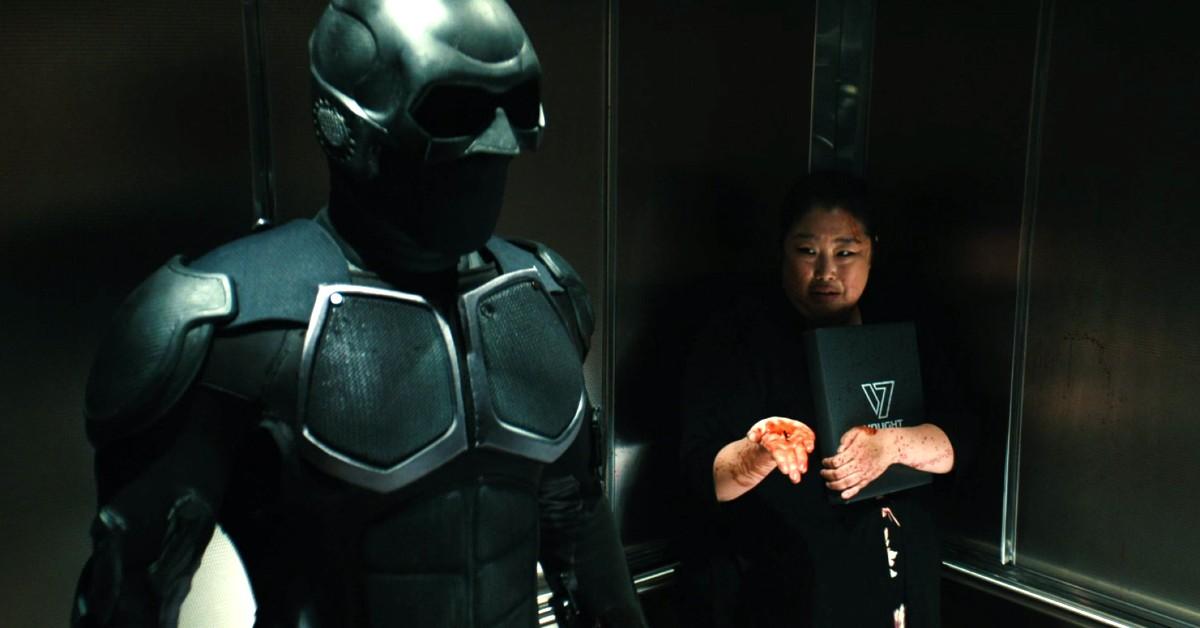 Warning: The following article contains spoilers for The Boys Season 3 on Prime Video and The Boys comics by Garth Ennis and Darick Robertson.
Black Noir (Nathan Mitchell) is a man of few words — so when he panics, you know something is up! Does Black Noir die in The Boys Season 3?
Article continues below advertisement
As of The Boys Season 3, Episode 6, our strong but silent supe is still alive. However, things are looking a bit dire for Black Noir. He watches from afar as Ashley (Colby Minifie), the Deep (Chace Crawford), and Homelander (Antony Starr) survey footage from the wreckage of the Crimson Countess's (Laurie Holden) home.
The image of Soldier Boy (Jensen Ackles) onsite is unmistakable. Black Noir acts rather out of character after the other three panic about Soldier Boy's reappearance.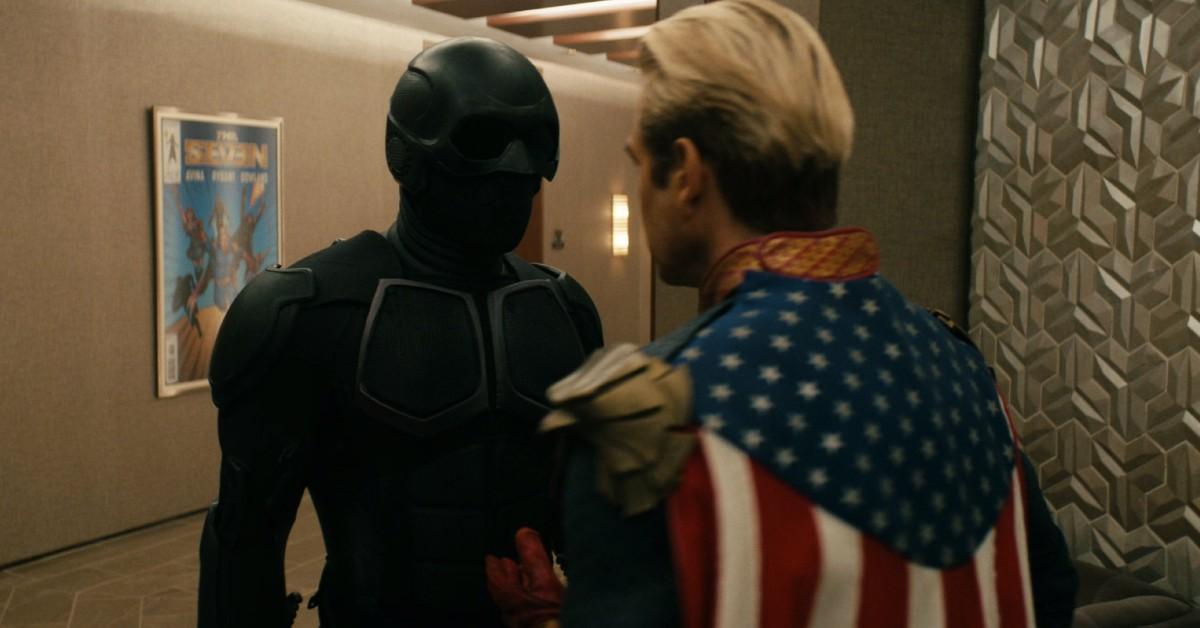 Article continues below advertisement
Does Black Noir die in 'The Boys' Season 3?
Black Noir isn't dead yet. However, he knows his old boss way better than Homelander does. After Homelander panics about the ramifications if the truth gets out about Soldier Boy, he leans on Black Noir for support.
Homelander asks Black Noir, "Why would he [Soldier Boy] kill Crimson Countess? He was your team leader. Do you have any idea?"
Of course, Black Noir responds with his usual silence. However, Homelander understands (or at least he think he does) Black Noir perfectly. He tells Black Noir that he's the only one that he can count on.
Can you say famous last words?
Article continues below advertisement
Black Noir heads to the elevator and rips his arm open. He removes a small tracker from his arm and hands the bloody device over to a poor woman from Vought accounting (Esther Chung).
After that, Black Noir bolts.
Article continues below advertisement
Was Black Noir in on Crimson Countess's plan?
The reason why Soldier Boy snapped and killed the Crimson Countess was because she basically admitted that she helped sell him to the Russians during the Nicaragua incident.
Was all of Team Payback in on the plan to remove Soldier Boy from the equation? Black Noir seemed far more focused on wanting to actually be seen without his mask in the Nicaragua flashback. He never mentioned a hatred for Soldier Boy.
Article continues below advertisement
However, Black Noir has never straight up fled from a problem up until he sees evidence that his old boss is back in action. It's disconcerting witnessing Black Noir straight up lose it. Will Soldier Boy catch up to him as well?
Article continues below advertisement
As Distractify previously reported, the television adaptation of The Boys is completely deviating from Black Noir's twisted comic book arc.
Ironically, it's Black Noir who manages to kill Homelander in the comics. Not only that, but he managed to break Homelander in several bouts of psychological warfare, penetrating Homelander's wounded ego far more than anyone else could. In many ways, the comic version of Black Noir is far worse than Homelander.
So, at this point, Black Noir's fate in the final two episodes of The Boys Season 3 isn't clear. Will Black Noir finally speak up about the past to save himself?
We'll just have to wait and see. New episodes of The Boys Season 3 drop on Prime Video every Friday.