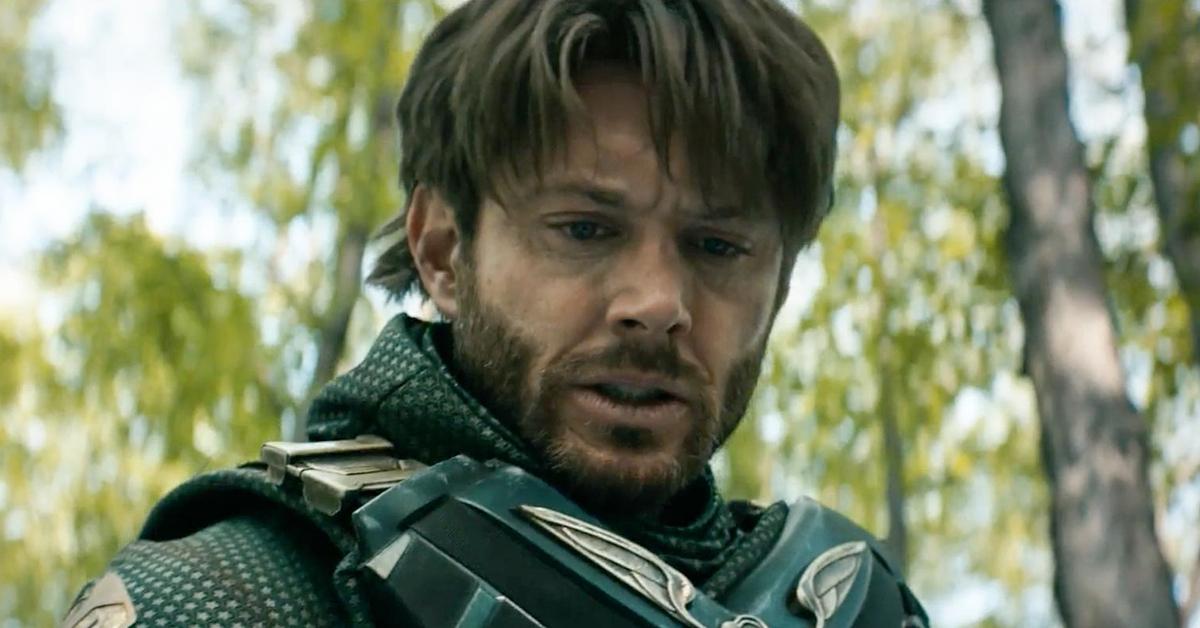 Does (SPOILER) Kill Homelander in Season 3 of 'The Boys'?
Warning: The following article contains spoilers for The Boys Season 3 on Prime Video.
While The Boys is filled with nefariously selfish characters who often prove that they're power-hungry, can't be trusted, or are just fame-hungry scoundrels, there's one character who stands above the rest as the most insanely evil and crazed of the bunch — Homelander.
The supe-of-all-supes is a massive problem for anyone in the series to deal with. Right now, his only weakness seems to be his crippling dependence on public image.
But developments with Soldier Boy in Season 3 have fans wondering: Does Soldier Boy kill Homelander?
Article continues below advertisement
Does Soldier Boy kill Homelander in 'The Boys?'
As of this writing, no, Soldier Boy hasn't come across Anthony Starr's portrayal of the all-powerful, soulless villain pretending to be an all-American hero in the hit Amazon series.
Jensen Ackles' depiction of the original Vought show pony is in line with many of the other superheroes in the show. He's arrogant, drunk on power, and a celebrity diva who seems far-removed from humanity like a lot of characters in the series.
Constant references to Homelander reveal that The Boys' version of Captain America was one of the most powerful superheroes. A big question that viewers have regarding Soldier Boy is whether or not he's powerful enough to take on Homelander.
It seems like a face-off between the two is almost inevitable at this point, that is, if Soldier Boy is actually alive.
Article continues below advertisement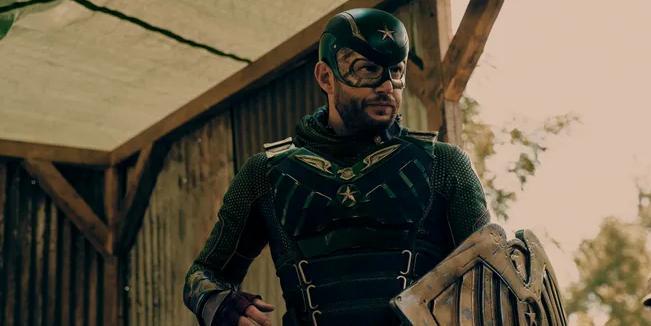 As you probably gathered from watching Season 3 and by virtue of you reading this article, you probably assumed that yes, Soldier Boy's death, like many heroes and villains in comics/TV shows, was actually just a bit of PR. It turns out that he didn't perish in the nuclear blast that he sacrificed himself to contain in order to protect America.
Article continues below advertisement
Instead, his body was contained by Russian military scientists and he has been experimented on for some 40 years. This is something that Billy Butcher becomes privy to after traveling to Russia in order to find a weapon that could potentially kill Homelander.
Billy learns of this weapon after meeting up with Maeve and the two of them conspire to kill Homelander using the weapon that reportedly culminated in Soldier Boy's alleged demise in Nicaragua — BLC Red.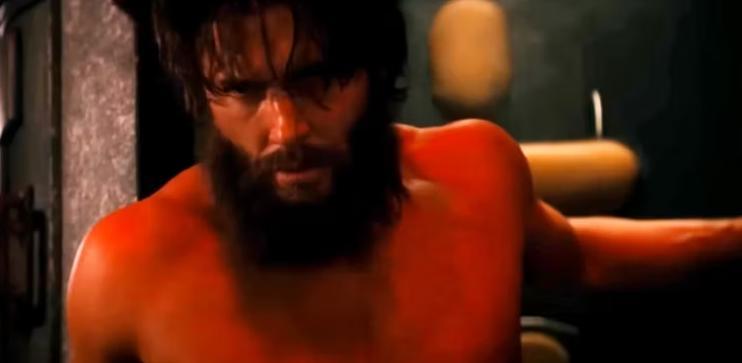 Article continues below advertisement
They figured if Soldier Boy was the original "immortal" superhero, then the same weapon could be used to either kill or at the very least hurt Homelander.
But when Billy arrives in Russia, it's revealed that BLC Red isn't a physical weapon, but rather Soldier Boy himself. Billy accidentally lets Soldier Boy free from whatever metal box he was trapped in. Soldier Boy begins showcasing powers he didn't originally have.
A massive blast emanates from his chest, wreaking havoc on everyone around him. And while the blast is devastating, and quite frankly, wildly uncontrolled by Soldier Boy, it also packs another function — superhero negating abilities. Earlier in the episode, we see Kimiko get shot in the head. Her healing factor (like Wolverine's) pushes the bullet out of her skull.
Article continues below advertisement
After she gets hit by Soldier Boy's radioactive blast while protecting Frenchie, she's impaled on a bunch of debris and she doesn't heal. We don't know if Kimiko's powers will kick back in after the blast or if the effects of the OG supe's nuclear explosiveness (which doesn't look like he can control) are only temporary. Soldier Boy's new powers do propose a way for him to kill Homelander.
Article continues below advertisement
But will things work out that way? Can Billy convince Soldier Boy to go after Homelander because they set him free? Will Soldier Boy and Homelander get into a scuffle because "there can be only one" American hero? It's hard to imagine that Soldier Boy will be easy to convince to do anyone's bidding, but it does seem like Vought wouldn't have a problem with disposing of Homelander and putting Soldier Boy back in the spotlight.
In the comics, Soldier Boy isn't the one to do Homelander in — Black Noir is. Noir is a "contingency plan" for Homelander, a clone who was developed to take his place if Homelander got out of line. The show is going in an entirely different direction with Black Noir's character arc, and Soldier Boy's storyline in the comics is way different.
New episodes of The Boys Season 3 drop on Prime Video every Friday.