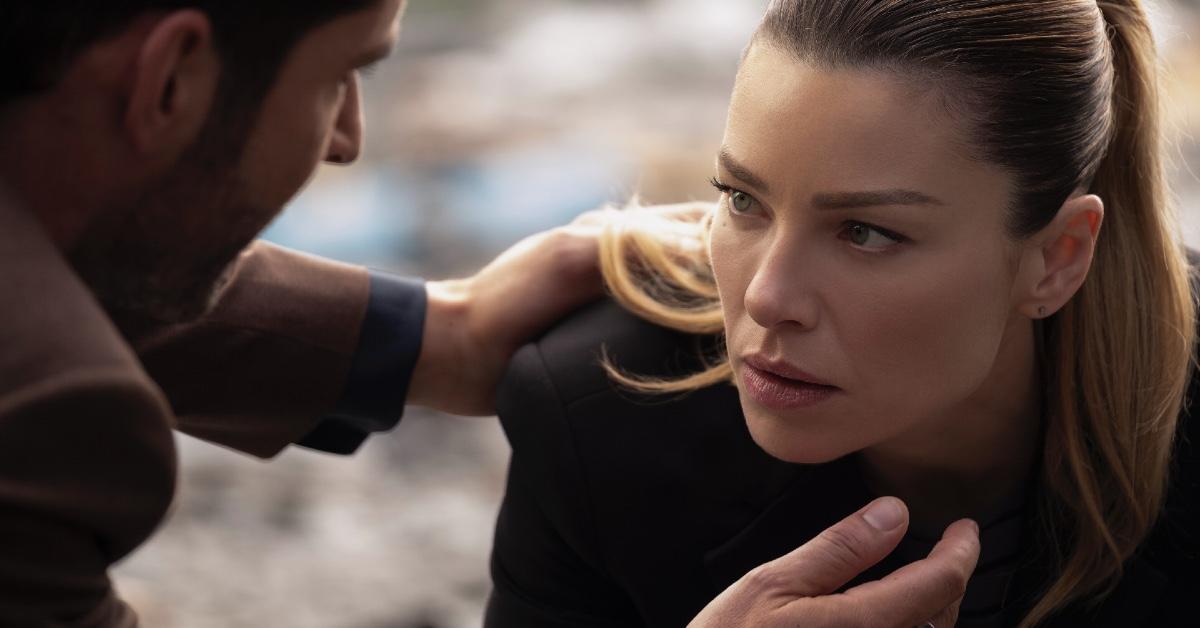 Big Relationship Update: Does Chloe Become Pregnant on 'Lucifer?' (SPOILERS)
By Anna Garrison

May. 29 2021, Published 3:48 p.m. ET
Warning: Spoilers for Season 5 of Lucifer are ahead.
The highly anticipated second half of Season 5 of Lucifer has arrived on Netflix, and with it, a slew of fan predictions and plot twists. The biggest question on fans' minds concerns Chloe Decker (Lauren German) and whether or not she gets pregnant on the show. Her backstory has revealed Chloe is no ordinary mortal, but will this lead to a baby on the way? 
Here's everything we know about whether Chloes gets pregnant on Lucifer.
Article continues below advertisement
Fans thought Chloe was pregnant on 'Lucifer' thanks to a snippet from the Season 5B trailer.
While there is a lot to unpack from the two-minute trailer (most notably, God makes an appearance), but there was one scene in particular that caught fans' attention.
In a short moment between Ella (Aimee Garcia), Lucifer (Tom Ellis), and Chloe, the trio is visiting a crime scene inside an aquarium. Lucifer quips, "Should've known we'd smell something fishy," and Ella replies, "Ah dad joke, nice!" and Lucifer says, "Thanks, I'm practicing." The camera then cuts to Chloe, who gives Lucifer a look.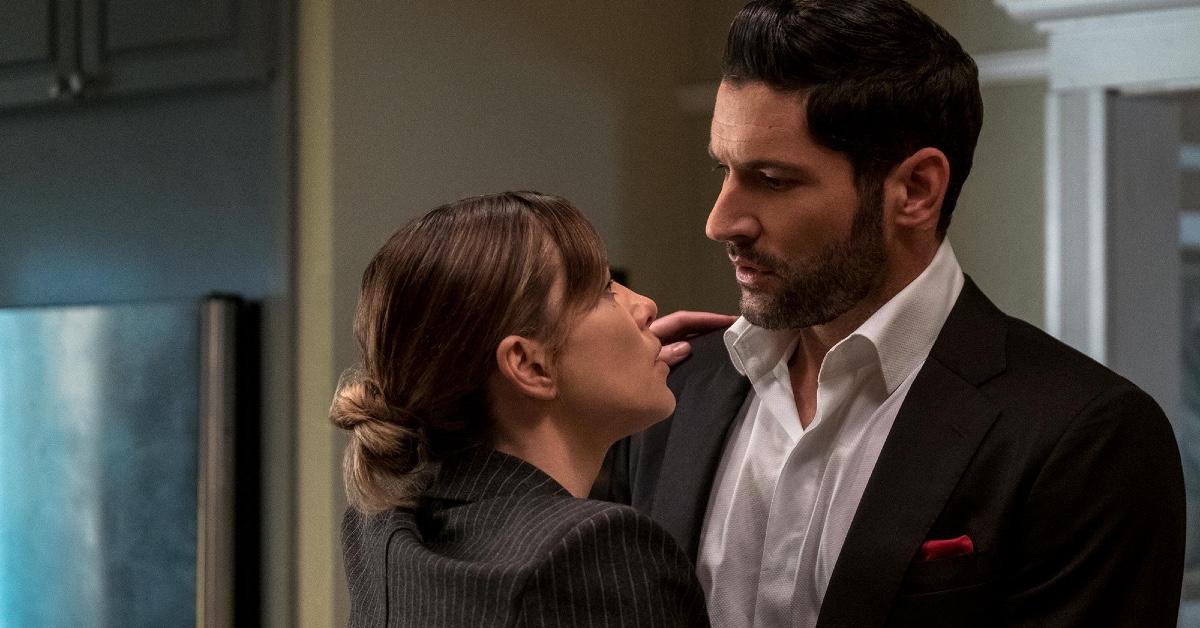 Article continues below advertisement
The clip is a very small snippet to go off of and could refer to Lucifer assuming the role of God (father of everyone) or a reference to a different conversation Chloe and Lucifer will have discussing children and their future. Whatever the reason, fans have taken note and seen it as reassurance that Lucifer and Chloe might move forward in their relationship.
Article continues below advertisement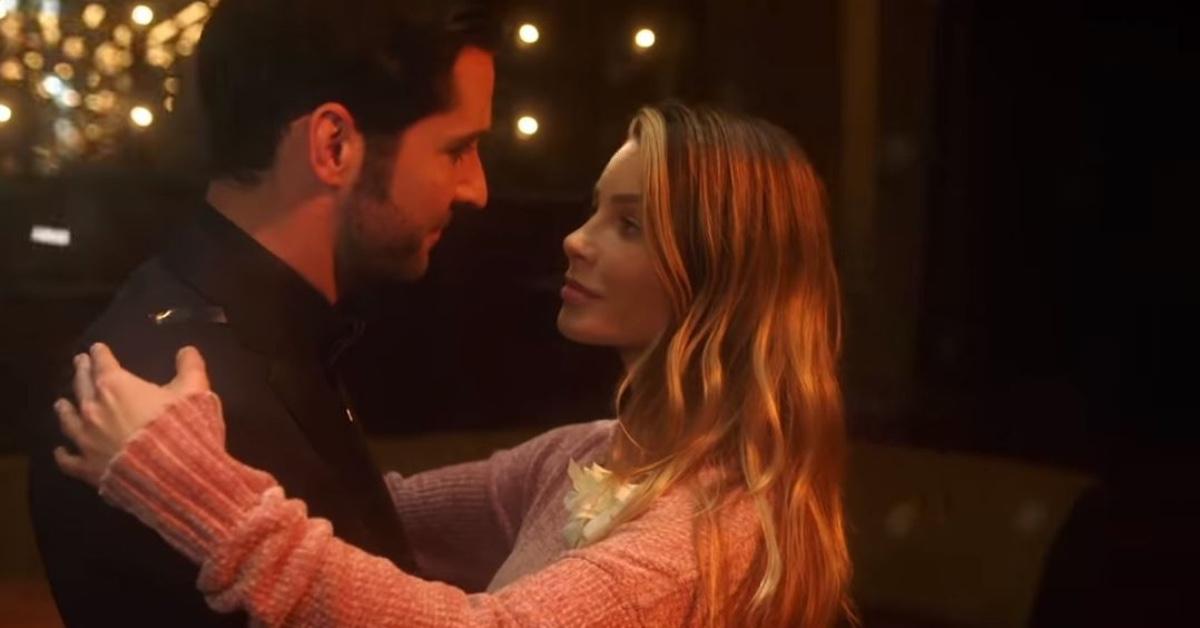 In an interview with Express UK in 2019, Tom Ellis and Lauren German seemingly confirmed that no matter the outcome, Lucifer and Chloe were set for a "happy ending." Tom said, "I think my favorite stories have always been stories that the message at the end is hope, and so we're pushing towards that on this." Tom and Lauren also teased that there could be wedding bells in Lucifer and Chloe's future!
Article continues below advertisement
Despite all the forward movement in Lucifer and Chloe's relationship during the Season 5B finale, it looks like Chloe doesn't get pregnant. However, Chloe remaining mortal leaves room for her potential pregnancy in the upcoming Season 6, but until then, fans will just have to keep theorizing!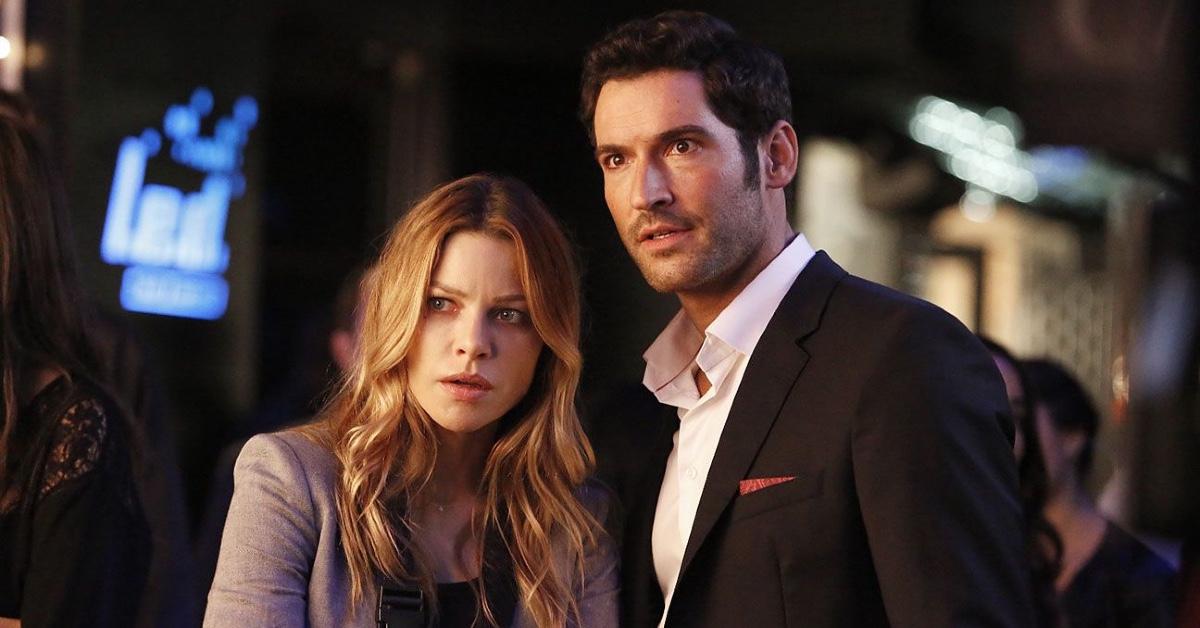 Article continues below advertisement
'Lucifer' Season 5 finally unravels the mystery of Chloe's origins.
Throughout the series, Chloe's ability to resist Lucifer's otherworldly abilities has been a subject of intrigue, especially to Lucifer himself. In Season 5A, it's revealed that Chloe is a "gift" who is immune to Lucifer's projections, allowing her to see "the real him." She also says that Lucifer chooses to be vulnerable around her, which leads to their eventual coupling and even her temporarily stealing his power of desire.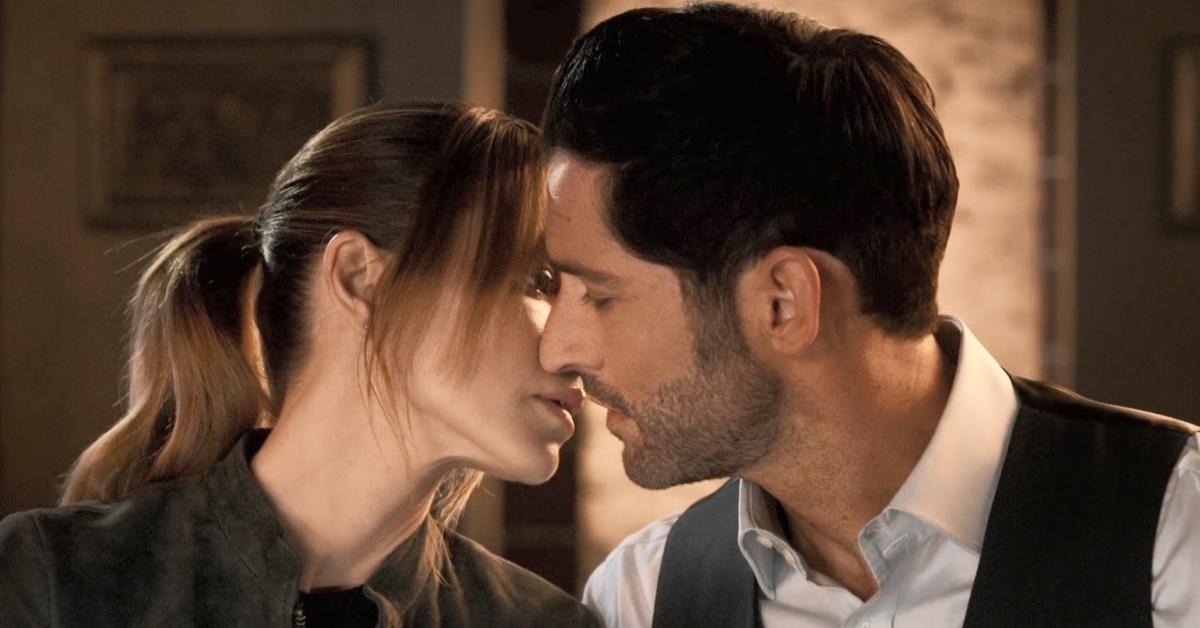 Article continues below advertisement
Thankfully, Chloe's newfound abilities and status as not-so-mortal works out for Lucifer, who is now invulnerable when they're near one another. Season 5A ended on a cliffhanger when God showed up to disrupt the civil war brewing between Lucifer and Michael, Lucifer's brother who bears a striking resemblance to him (both are portrayed by Tom Ellis).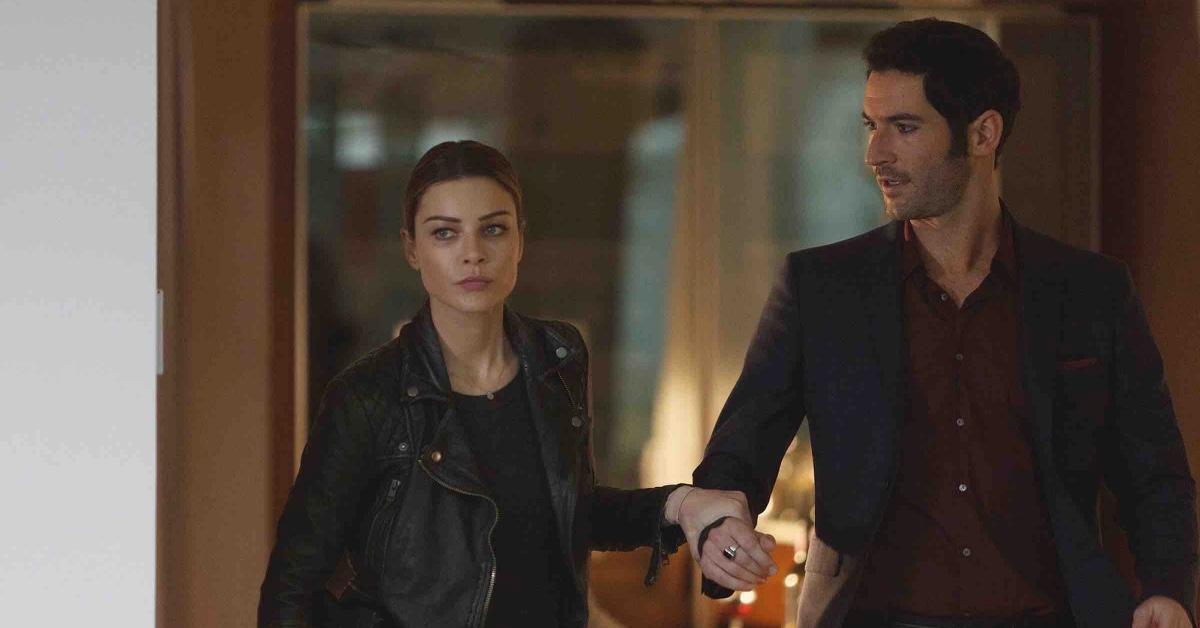 Season 5B ends on a much different note, with brother against brother grappling to see who will become God. While it appears that everything at the end of the season works out for the best, there's still time for all of Lucifer's best-laid plans to go awry ...
Lucifer Season 5B is now streaming on Netflix.