Some Fans Suspect Elsa Might Lose Her Life in Season 1 of '1883'
Season 1 of 1883 captures the Dutton clan's journey west.
Starring Tim McGraw and Faith Hill as James and Margaret Dutton, the Yellowstone prequel revolves around the trials and tribulations of a group of pioneers.
Article continues below advertisement
James and Margaret's daughter, Elsa, has already managed to wrangle her way out of a few life-threatening situations, including the attempted rape scene in the Season 1 premiere. Does Elsa die in 1883?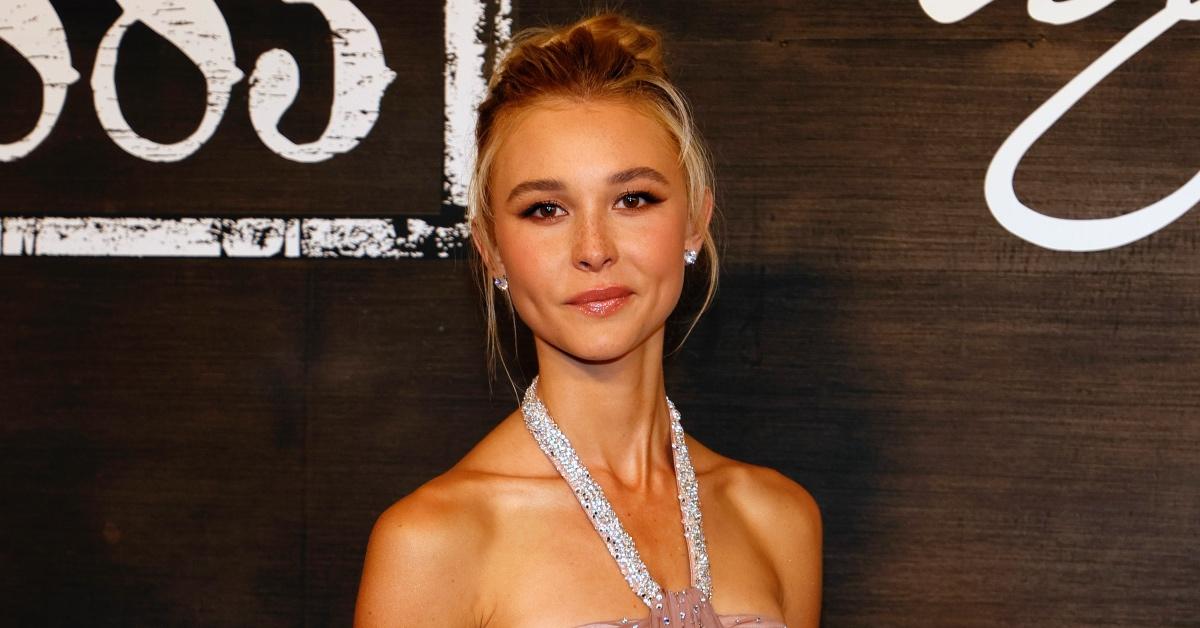 Article continues below advertisement
Elsa has several brushes with death in Season 1 of '1883.' Does she die in Season 1, Episode 5?
In Season 1, Episode 5 of 1883, Shea Brennan (Sam Elliott) cracks down on the group after a few suspicious individuals ravage the food supplies.
Elsewhere, Margaret and Elsa (Isabel May) discuss the concept of freedom, the implication of rules, and the prospect of Elsa pursuing matters with cowboy and resident hot guy Ennis (Eric Nelsen). Margaret advises Elsa to follow her heart.
Their conversation is interrupted by Ennis, who tells them that the group is on the move again. Later on, James urges Elsa to sleep in the wagons because he is too worried bandits might be following them.
Article continues below advertisement
But Elsa sneaks out that night to meet up with Ennis anyway. A worried Margaret sets out to track down Elsa, only to discover that her daughter is busy. A group of men soon attack the group, slicing somebody's throat and attempting to shoot several others.
Elsa wakes up alive and unscathed the next day. Margaret urges her to be careful, cautioning her that she will have to raise the baby alone should she become pregnant.
"If I have a baby, I'll raise it," Elsa says. Elsa then asks Ennis about what's next. Ennis tells her he would help raise the baby. Elsa prepares to give her dad a brief status update.
Article continues below advertisement
How does Ennis die in '1883'?
Before Elsa gets the chance to tell her father about Ennis, he and Shea learn that the bandits are nearby. Before they start preparing for the imminent face-off, Elsa asks for her father's blessing.
Article continues below advertisement
Elsa immediately catches the bandits' attention. But the first to meet the bandits is the leader of the group and his wife. They both seem to survive. The bandits ride through the camp.
Ennis dies in the resulting shootout. "I loved her," he tells James in the final moments of his life.
"I don't doubt it," James responds.
Article continues below advertisement
Is Elsa pregnant in '1883'?
Season 1, Episode 5 of 1883 tells the tragic tale of Elsa's first love.
While pregnancy serves as a recurring theme, it was Ennis's shocking death that galvanized fans the most. Many headed to Twitter to discuss what might happen next to Elsa.
"I have no words. Taylor Sheridan, why? Thought Ennis and Elsa were gonna be the epic love story of 1883. Crossing my fingers that she's pregnant," tweeted @anahippiesrus.
"Bawling my eyes out in Season 1, Episode 5 of 1883. [It's] official: My heart hurts," tweeted @kadib828.
The next episode of 1883 arrives on Paramount Plus on Jan. 30, 2021.