Does Netflix's 'Wednesday' Kill off the Sentient, Severed Hand Called Thing?
Does Thing die in 'Wednesday'? Wednesday Addams's handy sidekick, Thing, is attacked in Season 1, Episode 7 of Netflix's comedy series.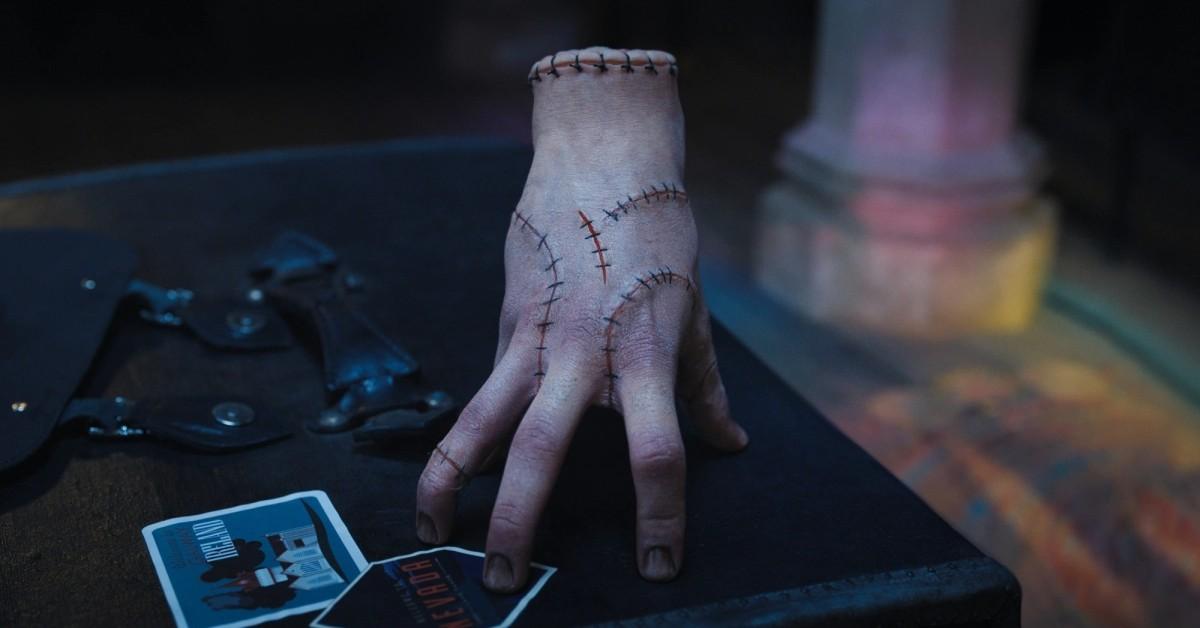 Spoiler alert: This article contains spoilers for Episode 7 of Wednesday.
It's comical that a silent, sentient severed appendage is one of the most beloved members of the eerie and eccentric Addams Family. For those who are lost, we're talking about the lovable Thing T. Thing. The handy helper crawls around on his (or its?) five stitched-up fingers, assisting the Addams Family in the 1990s films as well as in Netflix's deadpan comedy series Wednesday.
Article continues below advertisement
In Alfred Gough and Miles Millar's Wednesday — which sees the phenomenal Jenna Ortega (Scream) in the titular role — Thing (Victor Dorobantu) acts as Wednesday Addams's dutiful sidekick, obeying her every perilous demand while she investigates various, seemingly connected murders plaguing Nevermore Academy.
As the plot thickens, however, Thing becomes the victim of a brutal attack in Episode 7, titled "If You Don't Woe Me By Now." Does Thing make it out alive? Or does he die?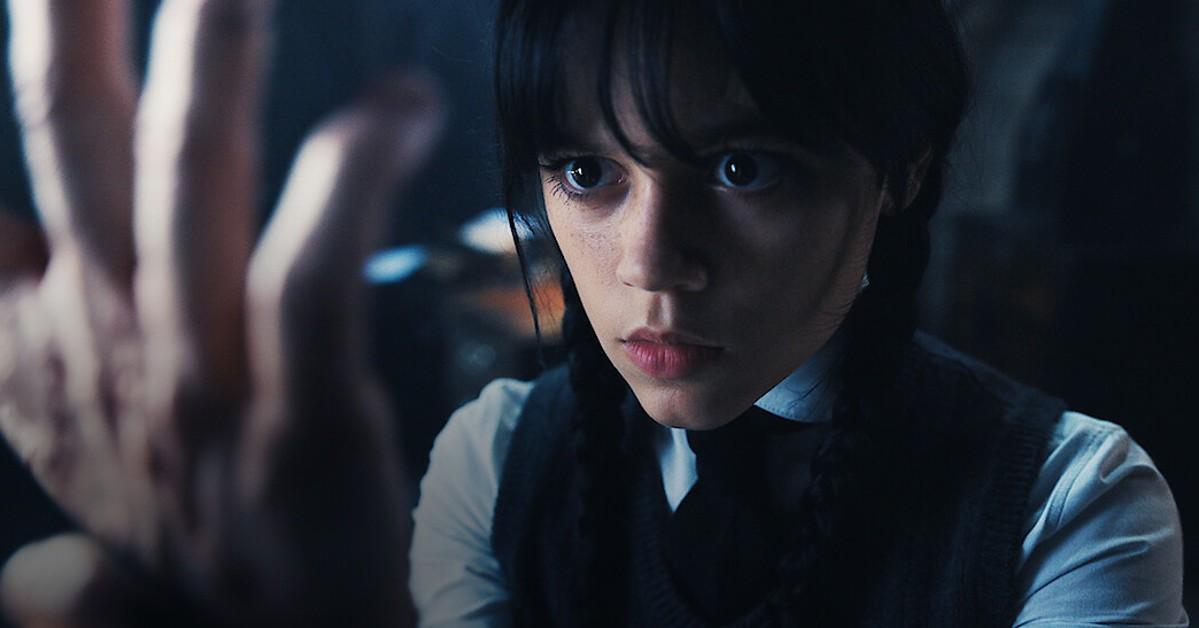 Article continues below advertisement
Does Thing die in 'Wednesday'?
Episode 7 sees the arrival of Uncle Fester (Fred Armisen), who's just as shocked as Wednesday to learn that Thing has been stabbed in the palm.
Wednesday returns from a not-date (which is totally a romantic date) with Tyler (Hunter Doohan) to find that her dorm room has mysteriously been defaced and poor Thing has been pinned to a wall, his goopy blood dripping onto the floor.
Wednesday immediately pulls the knife from Thing's wound (which we all know not to do in real-life), rushing him to Uncle Fester. Her kooky uncle uses his cryptic electric abilities to perform defibrillation, so to speak, on Thing, repeatedly shocking his lifeless "body."
After Uncle Fester declares Thing dead, Wednesday — with tears in her eyes — begs him to try one more time. After a few seconds, Thing finally wiggles his fingers.
"For a minute we thought you picked your last lock, buddy!" Uncle Fester exclaims.
Article continues below advertisement
"I promise that whoever did this to you will suffer. And it will be slow, long, and excruciatingly painful," she promises her cherished sidekick. Wednesday then announces that she'll stitch her maimed buddy up, adding to his collection of tangled scars.
Though it's obvious that Wednesday is more than a bit cold to everyone in her life (perhaps she has a Napoleon complex), including Thing, she loves him with her whole black heart.
We're pleased to reveal that Thing makes it out of Season 1 alive. Well, as alive as possible, anyway.
Wednesday is currently streaming on Netflix.