The Dolores Catania and Dina Manzo Feud on 'Real Housewives of New Jersey' Explained
Current 'Real Housewives of New Jersey' Dolores Catania and former housewife Dina Manzo had a major falling out. What happened? We explain the feud below!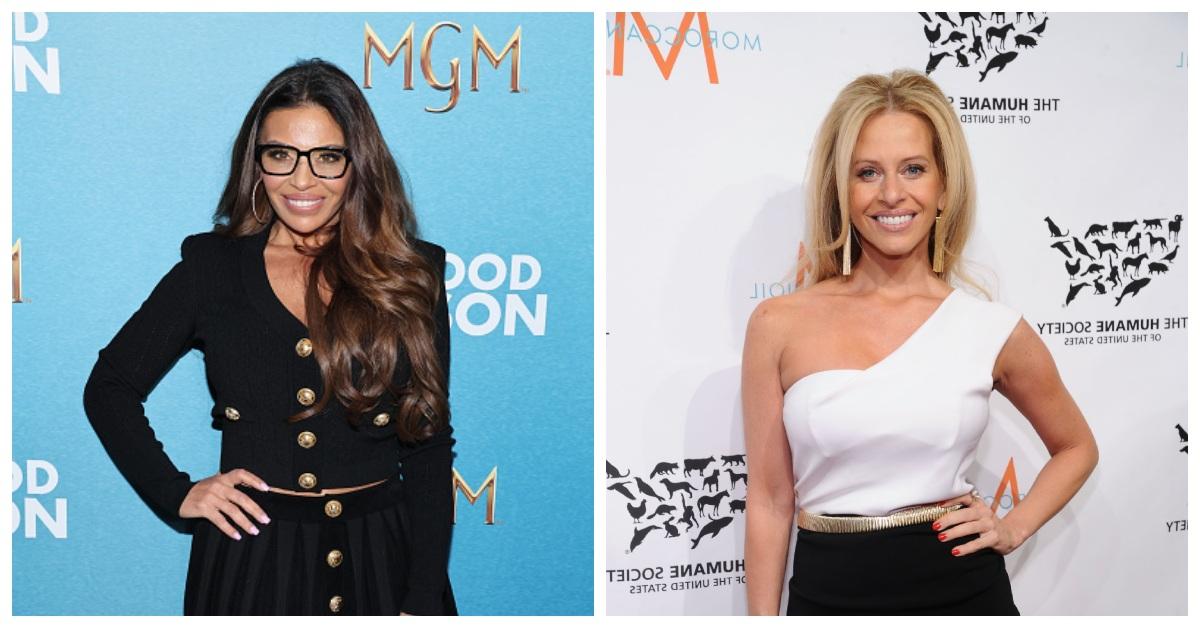 You already know that we here at Distractify LIVE for the Real Housewives franchise. Every series is so different from the other and the interpersonal dynamics make every city interesting to watch, one of our favorites being The Real Housewives of New Jersey.
Article continues below advertisement
What sets The Real Housewives of New Jersey apart from other cities is that these women are so interconnected and there is an added layer of family drama that goes on that is unmatched in other franchises. Yes, obviously we have Kyle, Kim, and Kathy from RHOBH, but there definitely is a different way that a Jersey girl handles conflict. And Jersey sure does have plenty of those. One of the biggest feuds was between Dolores Catania and Dina Manzo.
So, let's just get into it, shall we? Here is the Dolores Catania and Dina Manzo feud explained.
The Dolores Catania and Dina Manzo Feud explained: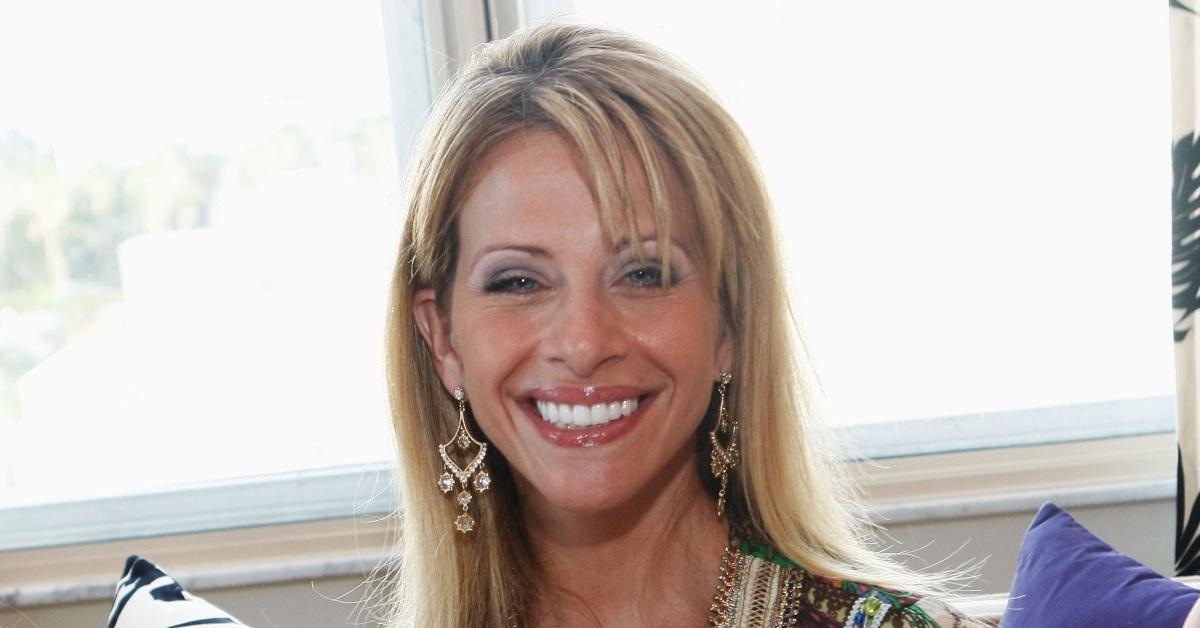 While Dina Manzo is an OG Housewife, Dolores Catania originally joined the show in 2016. That said, the pair had been friends before Dolores became a Housewife. Sadly, just a couple of short years later, Dina and Dolores had a falling out.
Dina went onto the Jeff Lewis Live Sirius XM show (via Reality Blurb) at the time and talked about what happened. In the interview, Dina discussed an instance that made her not trust Dolores anymore:
Article continues below advertisement
"I'm going to be super honest 'cause I really don't care. Nobody likes me there in New Jersey anyways. We were on vacation once with our kids that my ex was flipping the bill... [Dolores] was on the phone with someone who didn't really care for my ex-husband. And she didn't know that I could hear the conversation like the cell phone was loud. He was trashing Tommy and his brother, and she was like 'Yeah, yeah. They ain't no good.' And here I am hearing the whole thing. It turned me off so much... That's what made me take a step back from our relationship."
The rift between Dina and Dolores grew even more after Dina and her husband's home was broken into and they were assaulted by none other than Dina's ex, Tommy (yes, the same ex referenced above). Both Dolores and Dina's sister Caroline wrote character letters for Tommy, causing the pair to completely end their friendship, or so the rumor goes.
Article continues below advertisement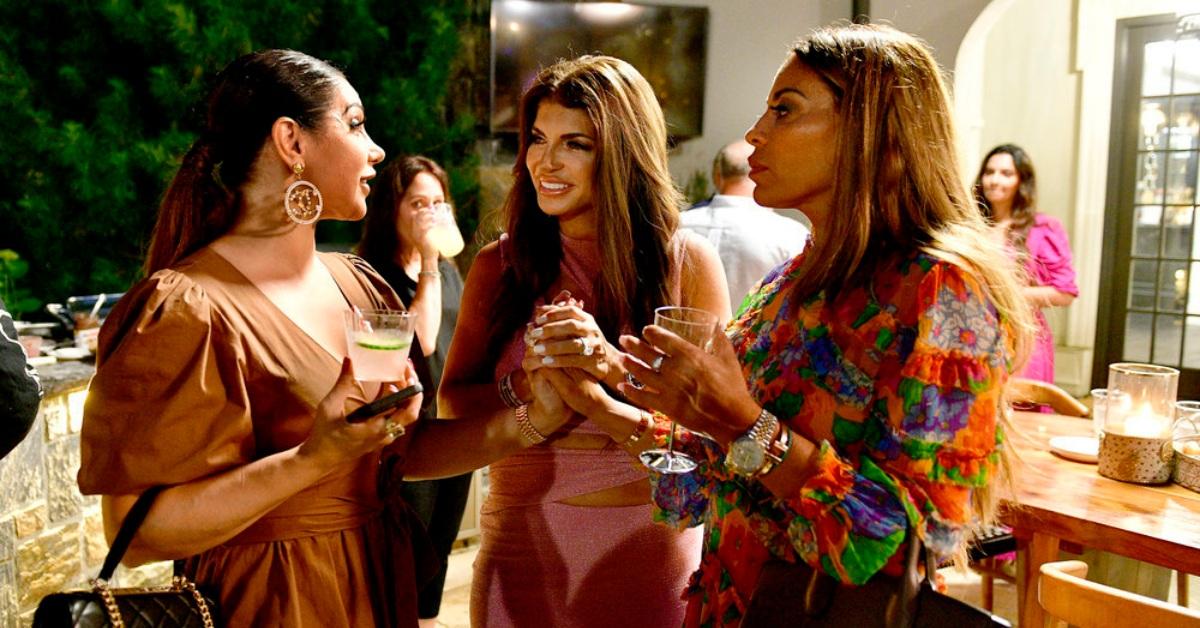 The feud between Dina and Dolores came up again after Dolores was not invited to Theresa's engagement party during Season 13. Theresa is still close friends with Dina, and since she would be in attendance, decided it was better to not invite Dolores.
Dolores told Page Six, "I would be lying to say it didn't [hurt] on some level.".
In regard to her feud with Dina, Dolores said that they, "Never had a fight or a falling out." She elaborates stating, "Sometimes friendships have expiration dates. There's no rhyme or reason why two people have to always stay in each other's lives. You don't need to get in a fight to go separate ways... She moved to California, I'm here on the show, she's not.".
Whether there was a feud, or the pair just drifted apart, it does appear that Dina and Dolores do not speak anymore.
Make sure to catch new episodes of The Real Housewives of New Jersey every Tuesday at 9 p.m. ET.