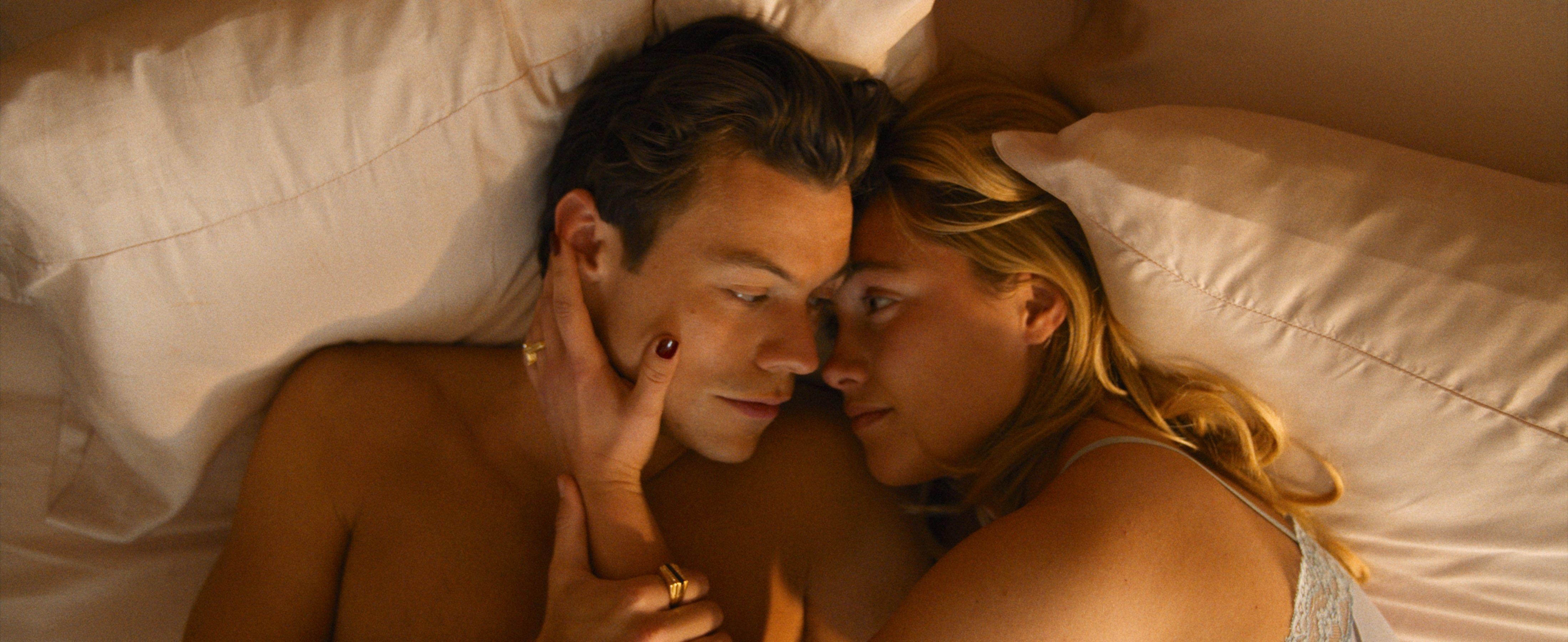 The Ending of 'Don't Worry Darling' Isn't So Thrilling After All (SPOILERS)
Spoiler alert: This article contains major spoilers for Don't Worry Darling.
After alleged on-set feuds and one hell of a red carpet premiere, the most talked about film of the year, Don't Worry Darling, has arrived in theaters. The psychological thriller follows young housewife Alice (Florence Pugh) unraveling the truth behind her 1950s suburban lifestyle with her husband, Jack (Harry Styles).
Article continues below advertisement
Since its initial announcement, audiences knew there would be a massive plot twist. Although the reveal was obvious from the start of the film, some of the twists and turns might have gone over your head. On that note, stay put as we explain the ending of Don't Worry Darling. Plus, stick around to find out if it's just as scary as its never-ending controversies.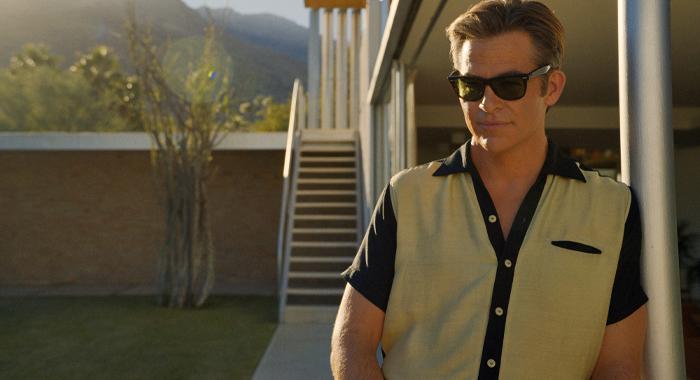 Article continues below advertisement
Here's the 'Dont Worry Darling' ending, explained.
As most of the audience predicted five minutes into Don't Worry Darling, the Victory project is actually a simulation. And, when the men go to work, they're actually rejoining the real world to work so they can pay for the simulation.
We catch fleeting glimpses of real-world Alice, who is a burned-out surgeon living with her unemployed incel boyfriend, Jack. It's evident that Jack is resentful since his girlfriend is the breadwinner, so much so that he goes through the process to be chosen for Victory. Sometime later, we see real-world Jack enter their apartment (which is bolted shut) and tend to Alice, who is hooked up to a machine with her eyes pulled wide open.
Article continues below advertisement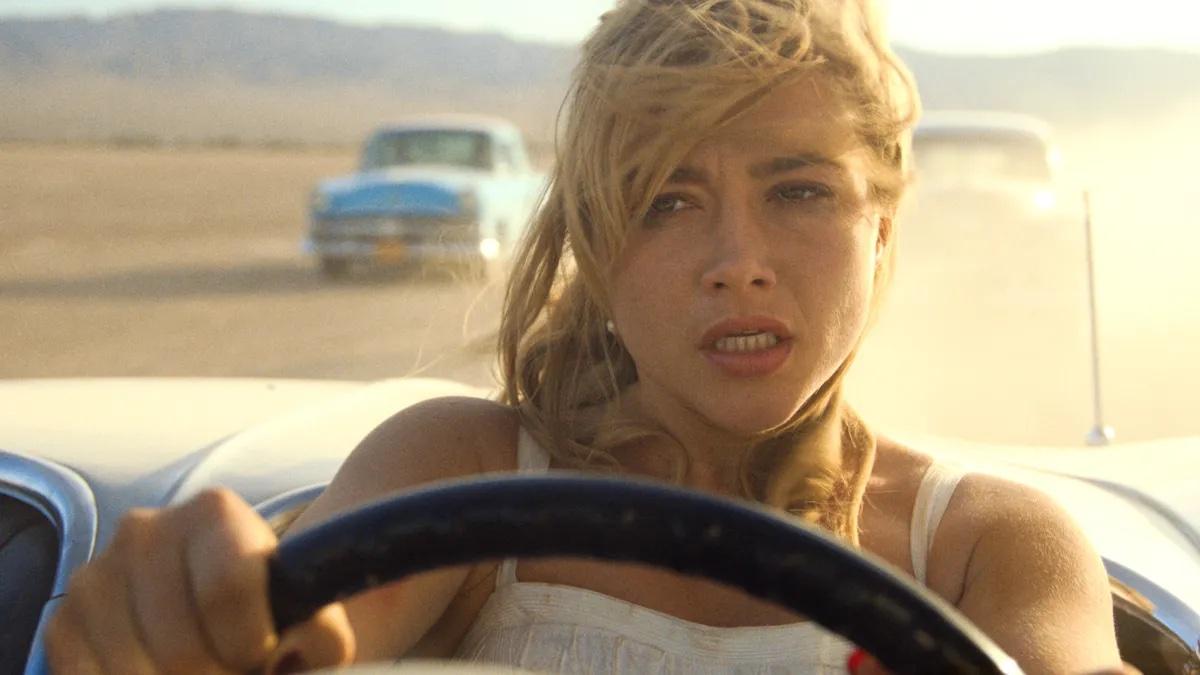 This confirms our suspicion that the Victory suburb is a metaphor for misogyny because not only are all of the women in the simulation imprisoned there against their will, but they are essentially slaves since their husbands frequently exploit them. Alice eventually figures this out and kills Jack, leading to the rest of the wives recognizing the dark truth of the situation (their husbands betrayed them and took away their lives).
Article continues below advertisement
In the end, Shelley (Gemma Chan) stabs Frank (Chris Pine), stating "it's my turn now," and Victory surrenders to the chaos it has actively tried to avoid. The final moments consist of one intense car chase, concluding with Alice arriving at Victory headquarters and exiting the simulation once and for all. The screen cuts to black, but we hear real-world Alice waking up and gasping for air.
Is 'Don't Worry Darling' scary?
Although it isn't frightening in the same way as the Halloween franchise, Don't Worry Darling is a bit scary if you think about the overarching storyline realistically. The psychological thriller follows a bunch of unhappy, selfish men who imprison their significant others against their will and continuously gaslight them while in the simulation.
Article continues below advertisement
However, the film is predictable and delivers an overused premise, so it isn't as "thrilling" as we hoped it would be. The official trailer basically shows the entire plot, so it's hard for audiences to expect something ominous or bone-chilling. But, we recommend you check it out if you're as big a Florence Pugh fan as we are because she knocks it out of the park!
Don't Worry Darling is now available to stream on HBO Max, Hulu, and Prime Video.