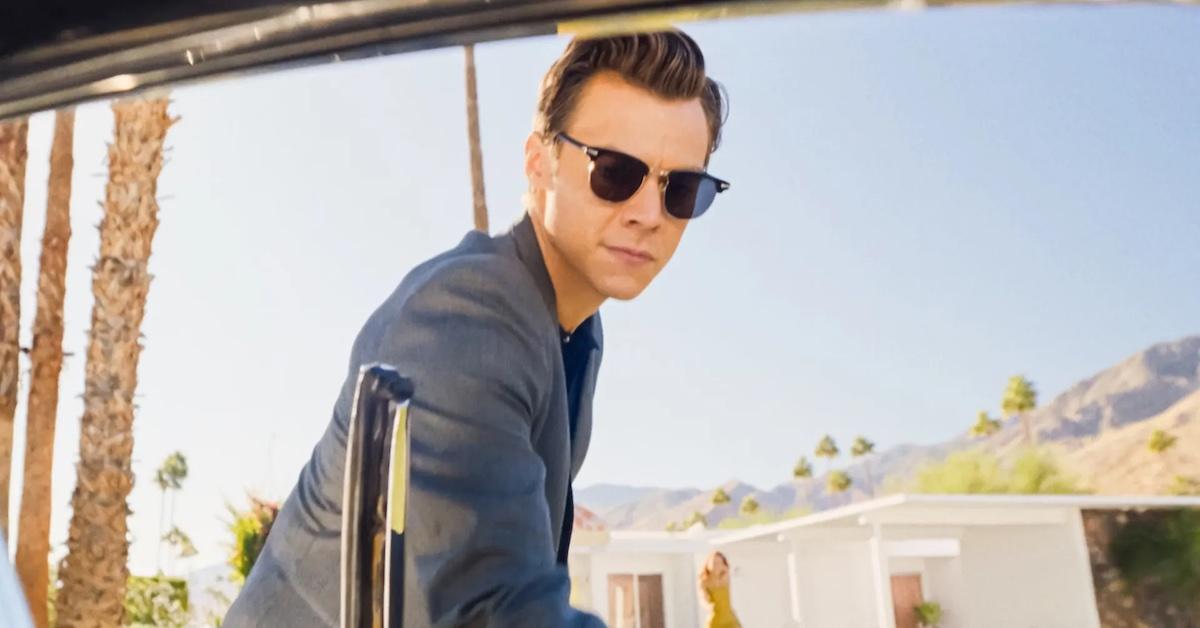 Fans and Critics Agree When It Comes to Harry Styles' Acting Talents... or Lack Thereof
Article continues below advertisement
As the film neared its Sept. 23 theatrical release, the drama only seemed to get worse. From Harry's rollercoaster relationship with director Olivia Wilde to some seriously *awkward* interactions at the Venice Film Festival, it was almost hard to keep up with the latest gossip.
Now that the release is finally here, it seems the attention has turned back to the movie itself — but not in a positive way. When it comes to the performances, everyone appears to be skeptical about Harry's ability to act. Even die-hard Harry fans are pointing out his bad acting. But is he really that bad?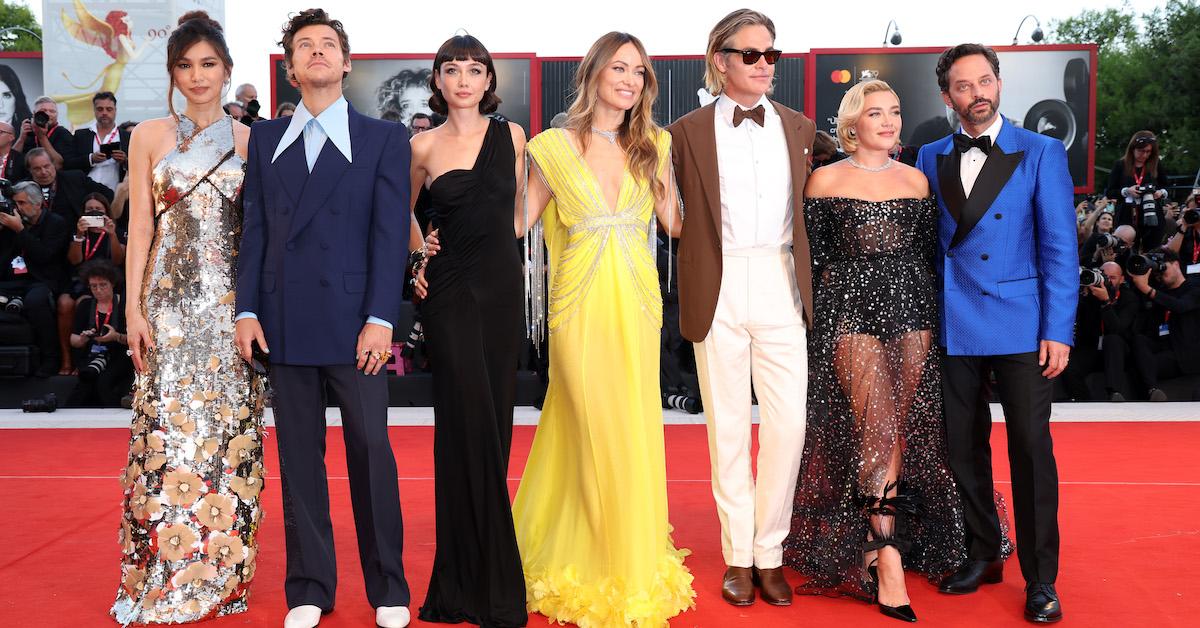 Article continues below advertisement
Film critics have said that Harry's acting in 'Don't Worry Darling' and 'My Policeman' is "oddly uncomfortable."
We all thought that Harry Styles was the golden boy, but making the leap from boy band frontman to movie star is one that maybe only Justin Timberlake should make. It was evidenced in one of Harry Styles' first acting roles, when he played himself in a 2011 episode of Nickelodeon's iCarly. Even as himself, Harry seemed awkward onscreen, which was surprising considering how charming he is onstage.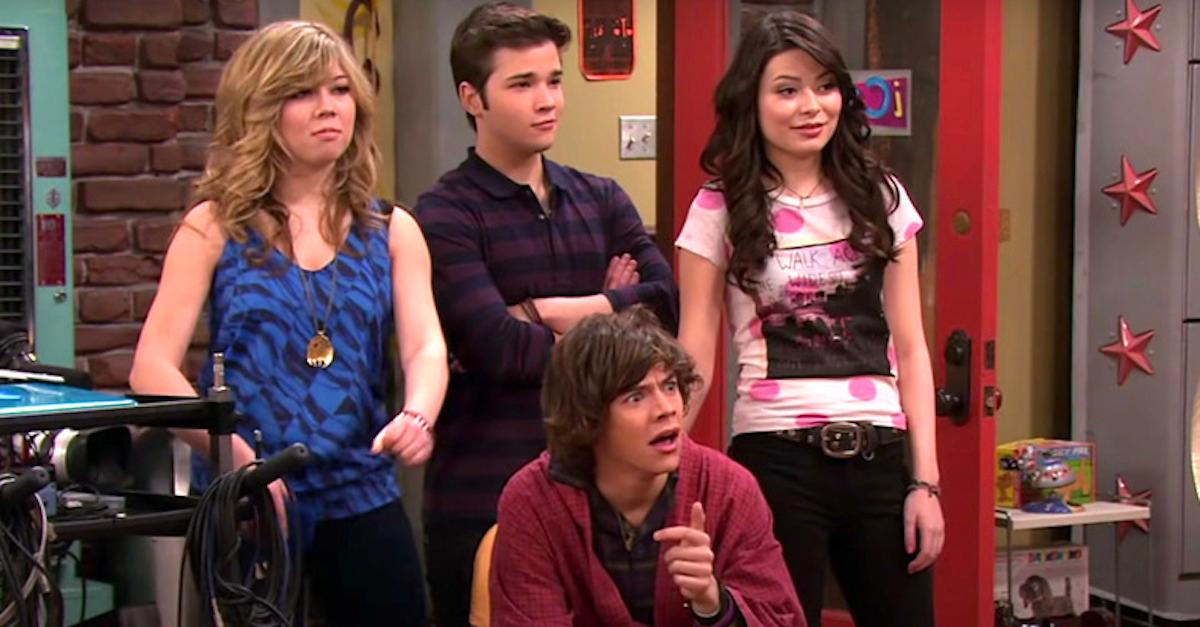 Article continues below advertisement
But Harry may be one of those people who just can't be scripted. As The Daily Beast writes:
"Styles' natural charisma as a performer — of which he has plenty — has not yet translated to his work onscreen in either Olivia Wilde's Twilight Zone-y thriller Don't Worry Darling or the period romance My Policeman… Styles seems oddly uncomfortable onscreen, ill at ease with the task of a different person, but also let down by the movies around him, which can't seem to figure out what to do with his presence."
A couple of leaked scenes from Don't Worry Darling on Twitter and TikTok even inspired fans to criticize Harry. In both scenes, he's shouting, pausing, and frowning, which some people describe as "The Florence Pugh Frown." One fan, @filmlamet, even wrote on Twitter, "He really tried the Florence Pugh [frown] and it just did not work."
Article continues below advertisement
Fans seem to think part of Harry's alleged bad acting is due to his accent.
From what we've seen so far, there's a lot of shouting in Don't Worry Darling. And as one TikToker, BigBaller432, is quick to point out, "This is what people mean when they say that screaming isn't acting."
In many ways, this is true for Harry. However, the other parts of Harry's performance that seem to draw criticisms are his largely due to his accent.
Article continues below advertisement
In reality, Harry has admitted that his accent is "all over the place." This is because he grew up in Northern England, but lived for a long time in London, and spends a lot of time in the United States around Americans. However, this can make it very distracting for moviegoers when they have no idea what accent he's attempting to do.
However, it's fair to note that compared to Florence Pugh, who's an Academy Award nominee and has been acting since she was 6 years old, Harry will naturally look like a weaker actor, even if he isn't actually bad. But that hasn't stopped him from receiving a wave of criticism.
And Don't Worry Darling won't be the last we see of Harry. When it comes down to it, he's a Hollywood actor now.
He already appeared in 2017's Oscar-winning war drama Dunkirk, and he stars in My Policeman, which premieres in theaters on Oct. 21. He's also now in the MCU as Eros, an Eternal, who happens to be the adopted big brother of Thanos. Whether people like it or not, nothing is "holdin' Harry back" now.
Don't Worry Darling releases in theaters on Sept. 23.