Miranda Cosgrove Teases OG 'iCarly' Characters Who Will Return for Season 2 of the Reboot (EXCLUSIVE)
Miranda Cosgrove spoke exclusively with 'Distractify' about Season 2 of 'iCarly' reboot and dished on a possible 'School of Rock' reunion.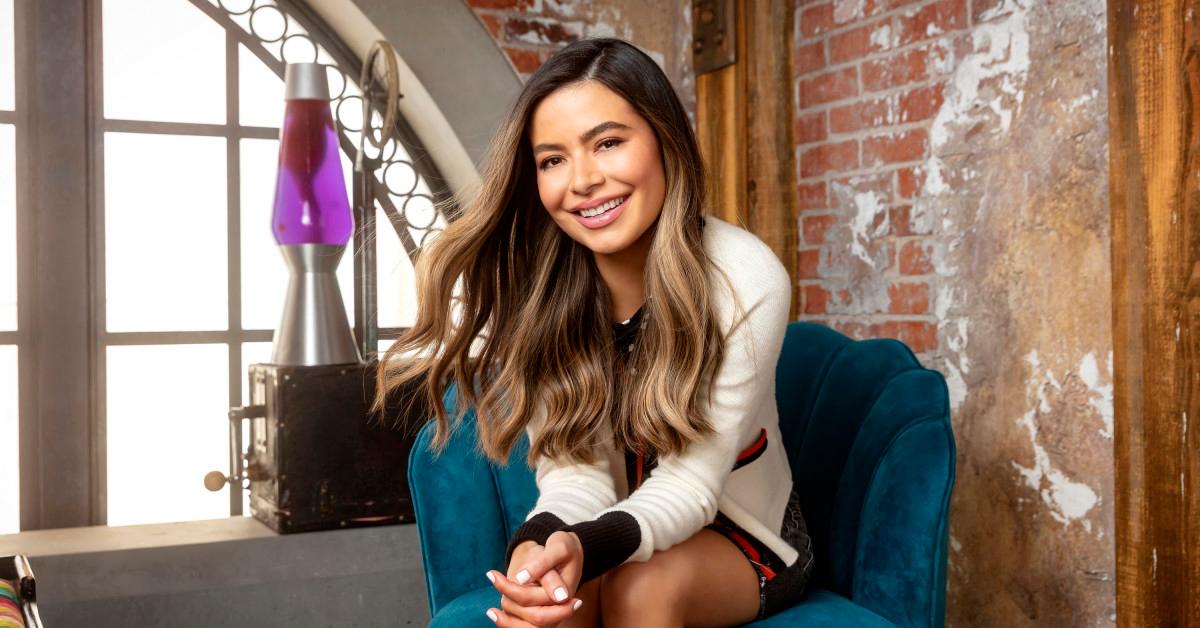 From playing Megan on Drake & Josh to Summer in School of Rock to the title character on iCarly, Miranda Cosgrove holds a special place in the heart of every millennial whose parents let them watch Nickelodeon in the early aughts.
In the summer of 2021, nostalgia swept the nation when the iCarly reboot aired on Paramount Plus, with Miranda returning to her roots as web show host Carly Shay.
Article continues below advertisement
As the cast returns to set for Season 2, Distractify caught up with the Nickelodeon star — who partnered with HP's Girls Save the World — to chat about what fans can expect next season, how the new experience has allowed Miranda far more creative control and freedom this time around, and her thoughts on a School of Rock 20-year reunion.
Cosgrove also chatted with our sister site, Green Matters, about her passion for protecting the planet, rescuing kittens, and inspiring youth to take climate action.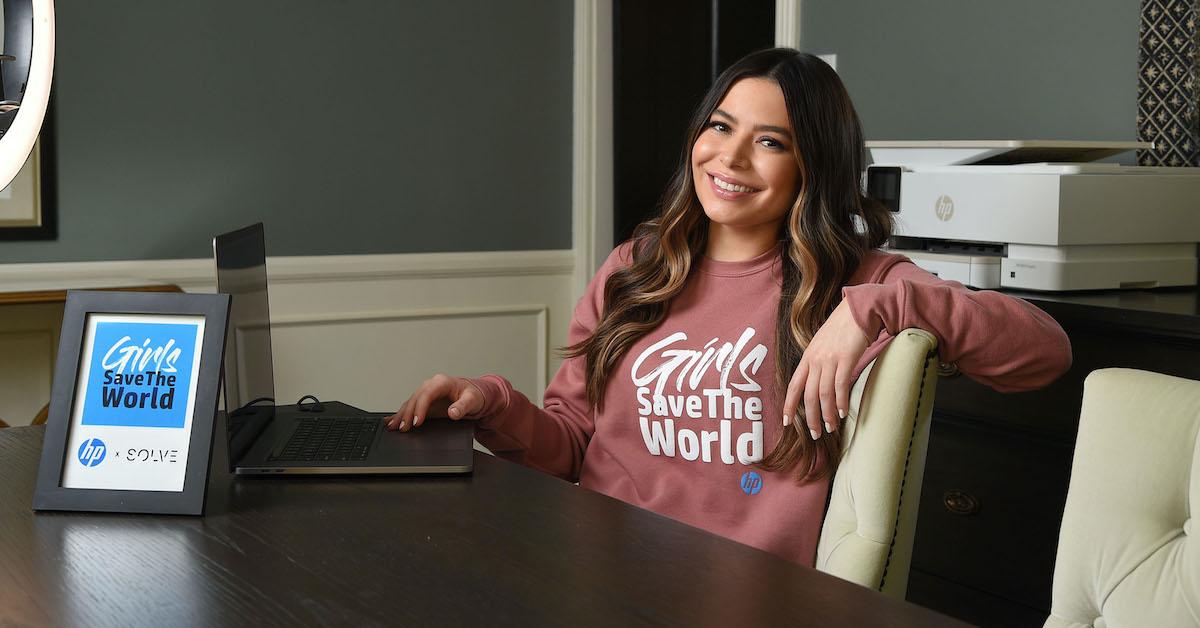 Article continues below advertisement
Miranda Cosgrove has loved returning to 'iCarly' for the reboot.
For Miranda, one of the best parts of returning to iCarly has been reconnecting with her old castmates.
"Just getting to be around Nathan Kress and Jerry Trainor again after working with them my whole childhood and growing up alongside them — that's just been amazing," she told Distractify.
She has also found fulfillment in her new role as executive producer this time around. "On the original series, I really didn't have any say in any of my dialogue or how I said the lines," she explained. "We stuck exactly to the script. You couldn't even say one word differently than what was written."
She noted that "to a certain extent" she and her fellow child actors could add their own flair to their lines, but, she said, "I was simply acting on the show and I was a kid. And I was kind of nervous and finding my way."
Article continues below advertisement
However this time around, she has a say in just about everything that happens on the show, which has been "totally different" and "really empowering."
"We all work together more creatively, even Jerry and Nathan — they're always sending in notes about what they think their characters would say or do, and switching the lines up and stuff," she told us. "So that's been really fun to have a lot more collaborative set."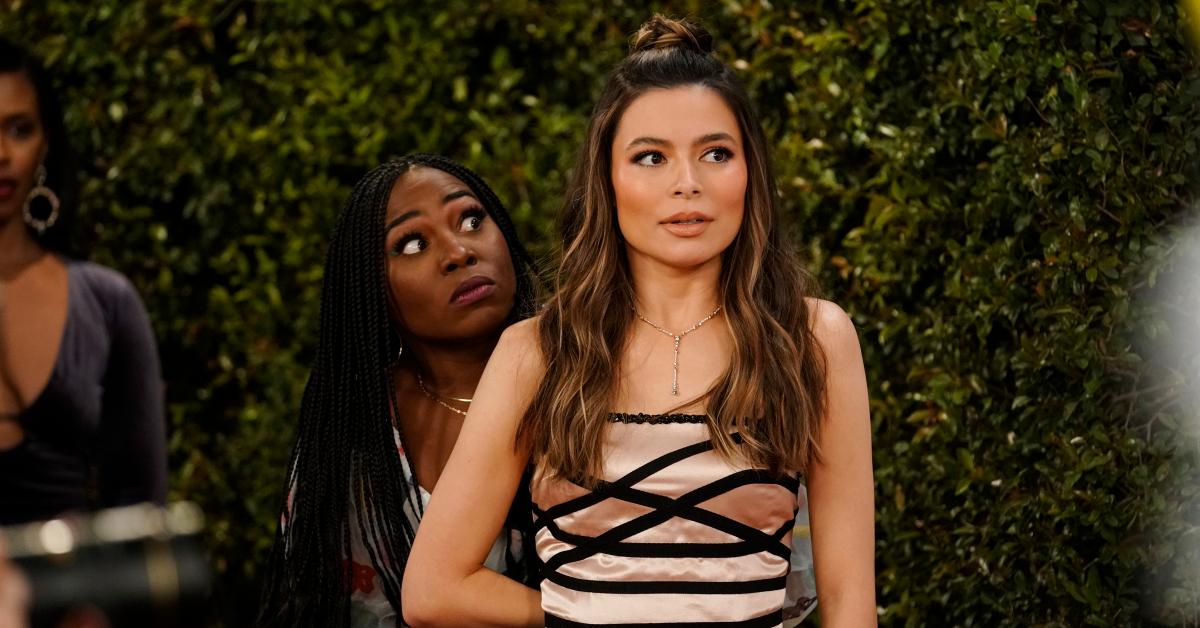 Article continues below advertisement
Many former child actors come to resent their time in the spotlight, especially on Nickelodeon and Disney shows. For example, Jennette McCurdy, who played Carly's best friend Sam Puckett on the original iCarly, has made it clear she has no plans to return to the reboot. And even though things weren't always perfect, Miranda feels very grateful that overall, she had an incredibly positive experience as a child actor.
"I wouldn't change anything, but I do understand why a lot of child actors look back on their experiences and they don't remember them being perfect," she said, explaining that most child actors give up their time at a traditional middle or high school in order to work on a TV show. "And it's just like with high school — all your experiences in high school are not great, but a lot are really amazing. And you never forget them."
Article continues below advertisement
When is Season 2 of 'iCarly'? Miranda shares some hints about what's to come.
In October, the iCarly cast returned to set to film Season 2, but Paramount Plus has yet to announce when new episodes will premiere. In the meantime, the actress told Distractify that fans can expect appearances from more people from the original series who didn't make it into Season 1, which she is "super excited" about.
One original iCarly character guaranteed to make a cameo next season is Carly's old doorman Lewbert, played by Jeremy Rowley. Paramount Plus confirmed in a November Instagram post that even though Lewbert wasn't on Season 1, he'll be back and "better than ever" for Season 2.
Article continues below advertisement
Miranda is also looking forward to kicking the physicality up a notch in the upcoming episodes. "We have a lot more stunts this season," she said. "There were always a lot of crazy stunts on the old show. That's been pretty fun to get to do more of that this time around."
Article continues below advertisement
Miranda Cosgrove would be down for a 20-year 'School of Rock' reunion.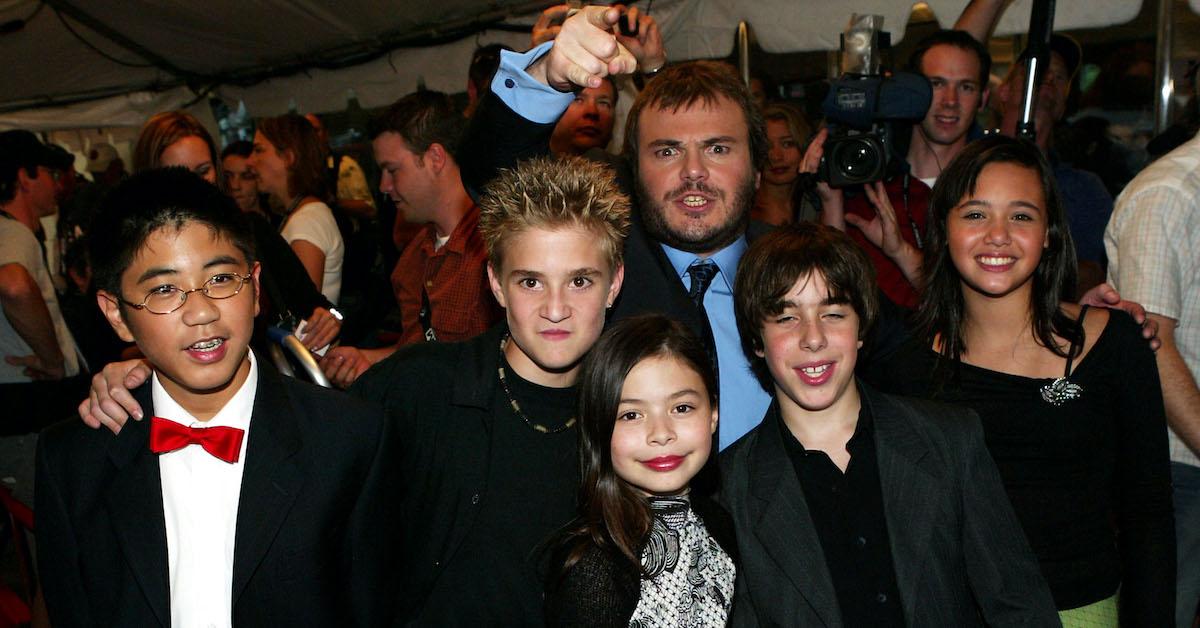 Miranda's breakout role was Summer Hathaway, the "class factotum" and band manager in the 2003 classic School of Rock. In 2013, the cast reunited and performed a reunion concert — during which Jack Black told the audience, "We'll see you in another 10 years" — so would she consider doing it again for the film's 20 year anniversary in 2023?
"I'd love to do another reunion like that someday," she told Distractify. "I love everybody from [School of Rock]. "It was one of my first experiences acting, and it really made me fall in love with it. It's probably why I'm still doing it today."
The actress and environmental advocate also told us about her partnership with HP's Girls Save the World program, which, along with MIT, is hosting a virtual Solveathon Workshop in December, open to all girls aged 13 to 18 who submit an idea for a solution to an environmental issue in their community.
They are also hosting the Solv[ED] Youth Innovation Challenge, open to anyone 24 or younger. Both programs offer grants to winners, and they are a great way to get youth involved in developing solutions to fight the climate crisis.